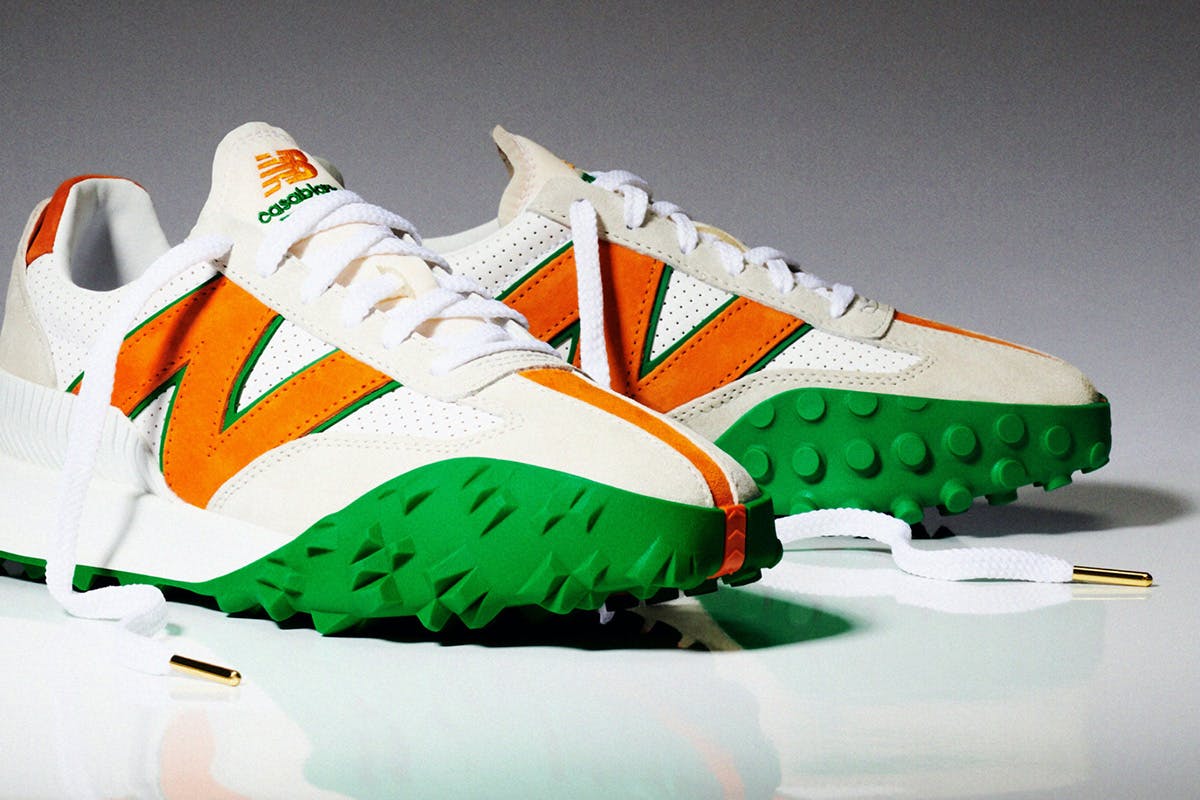 When Casablanca helped New Balance launch the 327 in 2020, the model's overnight success surprised many, including designer Charlotte Lee and Casablanca's creative director Charaf Tajer. It was almost a given that the collaborative sneaker would end up in many peoples' top ten lists at the end of the year — mine included. Now, Casablanca and New Balance are teaming up once more to launch the XC-72. Hopes are that both brands have another hit up their sleeves.
"Personally, the reception is always a surprise when a shoe drops," Tajer admits. "My job is to design with my team. After [a product comes out] it's not for us to say whether it's cool or not, it's more for the customers to decide. We put our energy into the new XC-72, and we're super excited about it. I think it's a great shoe."
What constitutes success is up for debate. Some people point to high resale premiums and sell-through. Others think telling a cohesive story and speaking to a specific audience is more important. To Tajer, the continuation of the narrative and silhouette result in successful design.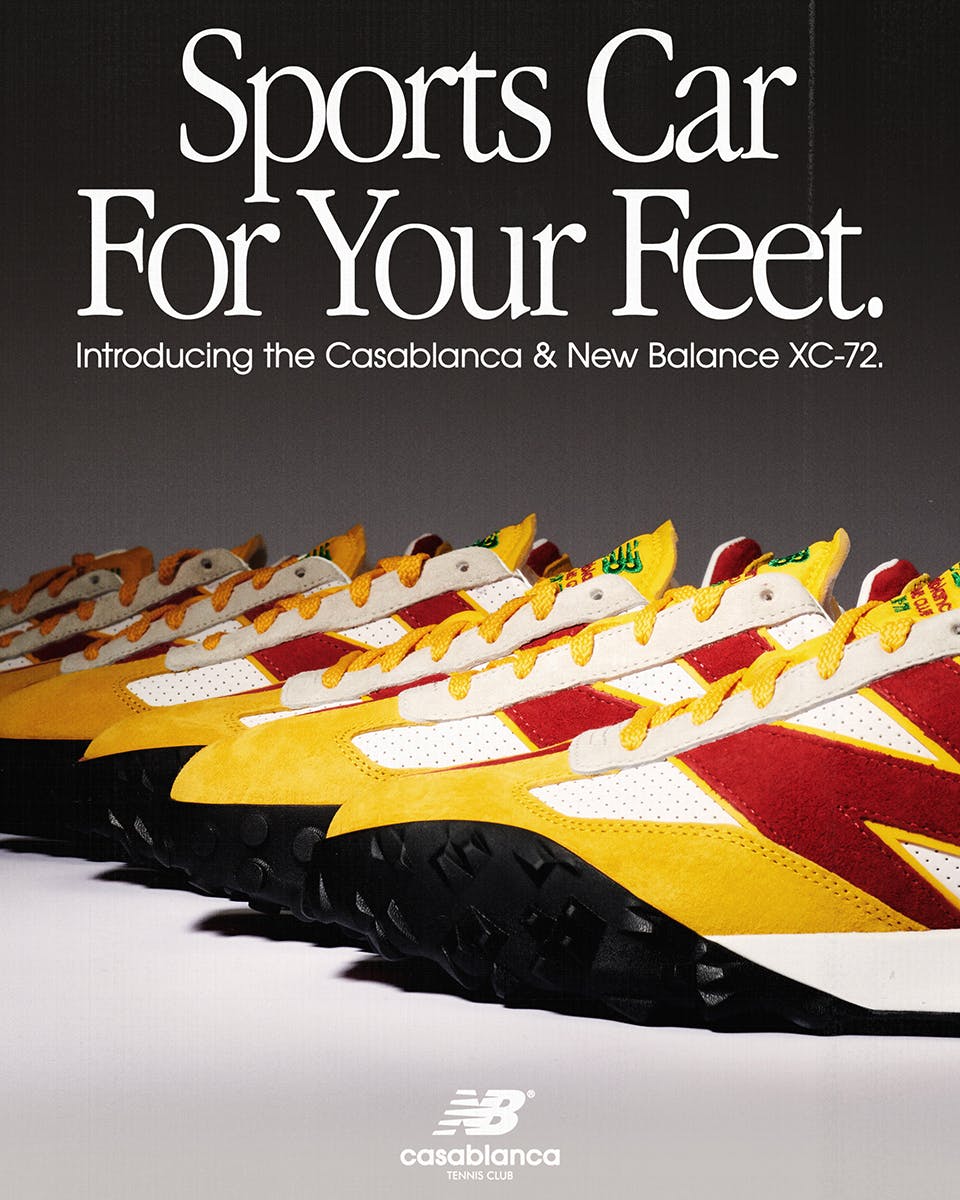 "Of course, when you sell out, we are very happy, but I care about design. I don't care about hype in general," he says. "I think hype always happens and exists as part of the conversation. But design represents the longevity of that conversation. Once the hype dies, only the design stays, and I think this is very important."
Just like the 327 before it, the XC-72 looks like it was created for Casablanca — not as a collaboration, but with Casablanca and only Casablanca in mind. The '70s aesthetic that inspires the shoe is a theme often reflected in Parisian brand's collections.
New Balance has made a habit out of picking the perfect partner for each sneaker collaboration. The Casablanca partnership is no different. There's a synergy that is at least part of the reason why the collections have been such a success. It's more than just picking the right partners and matching them with the right silhouettes, however. As Tajer tells it, Casablanca was involved in the early stages of the design process.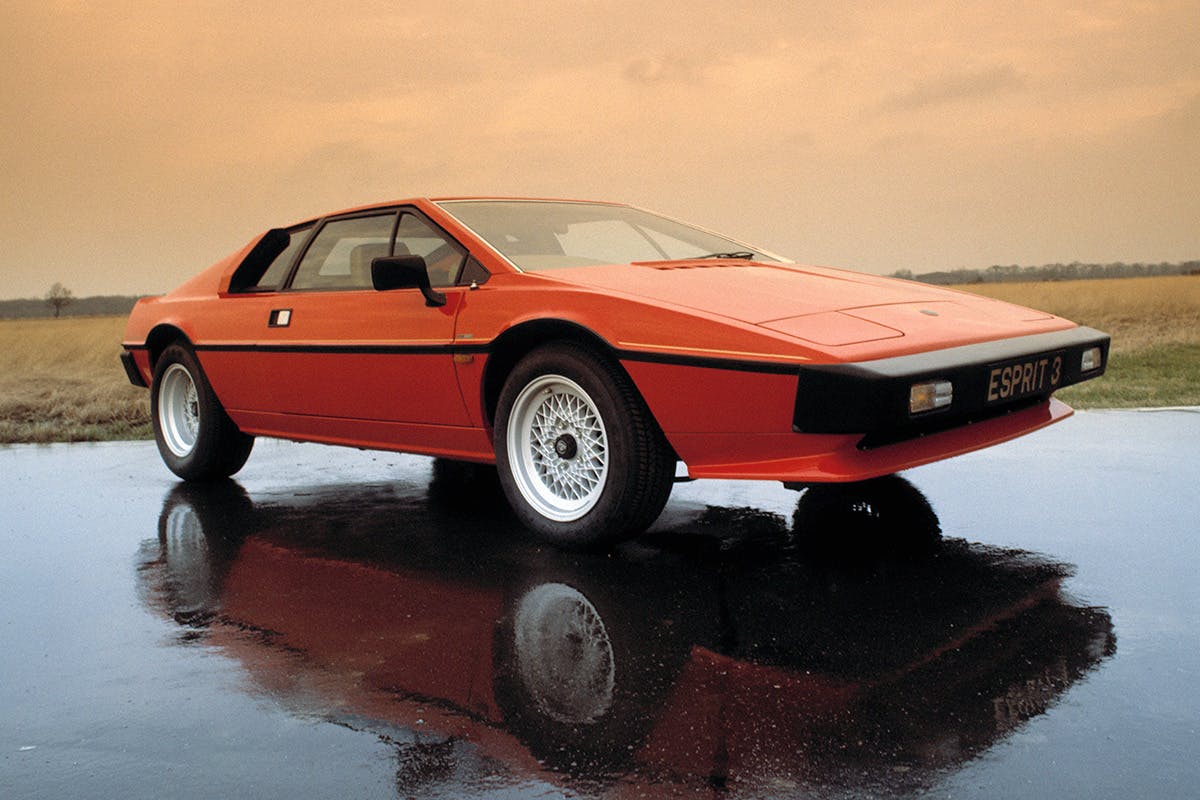 "During the development of the shoes, we were in conversation with New Balance and they showed us samples, so it's not a coincidence that the partnership has worked so well," he says. "I think Charlotte Lee had us in mind when she designed the shoes as well. Those conversations resulted in a very aligned design."
Casablanca's collections are frequently inspired by the '70s and '80s, as well as elegant sports, such as racing and tennis. But it also uses very modern codes in its designs. The contradiction and juxtaposition of those aesthetics are what makes the brand so specific — much like the sneakers.
Both the 327 and the XC-72 are inspired by vintage running shoes, but their extreme shapes have something very modern and relevant about them. The fact that Casablanca's approach to design is mirrored in New Balance's sneakers speaks to the potential Casablanca x New Balance offers.
"We've been lucky because all our New Balance collaborations have been on new silhouettes," says Tajer. "In a world with so many collaborations, it's important to have two brands with different expertise meet to create a new product and a new story. That's where the magic happens, especially when the two stories make sense together."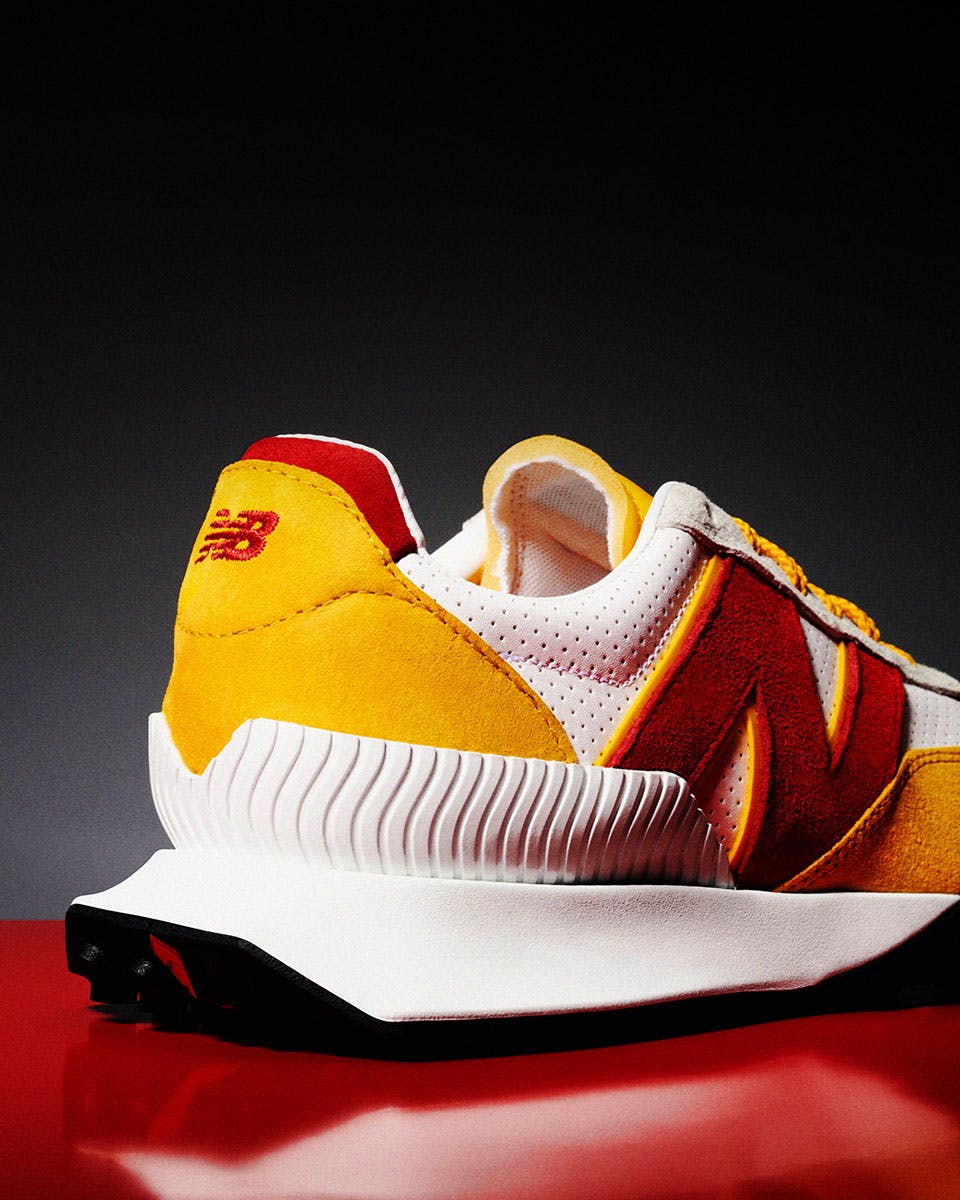 In terms of making sense, the Casablanca x New Balance XC-72 certainly does the job. While '70s running is a big inspiration, the shoe also heavily leans on that era's wedge sports car aesthetic. Wedge cars were concept cars in the late '70s and early '80s which featured very particular lines, and the XC-72 channels that aesthetic in its very aggressive, pointed, and retro-futuristic shapes.
Cars play a big part in the sneaker and fashion world. Casablanca's new collection is inspired by Monaco, Formula One, and the elegance and power of the Grand Prix. Daniel Arsham and Aimé Leon Dore (another New Balance collaborator) have partnered with Porsche, while Ronnie Fieg has worked with BMW in the past. So it stands to reason that a sports car-inspired sneaker will resonate well with sneakerheads.
"I think if sneakerheads would have the finances, they would also collect cars, especially vintage cars. It's just sneakers are cheaper," laughs Tajer, before explaining that cars are often a big source of inspiration for him and his team. "I love design in general. Even a pair of speakers or a chair, for example, is a design piece. But one of the ultimate design pieces of the 20th century is definitely cars."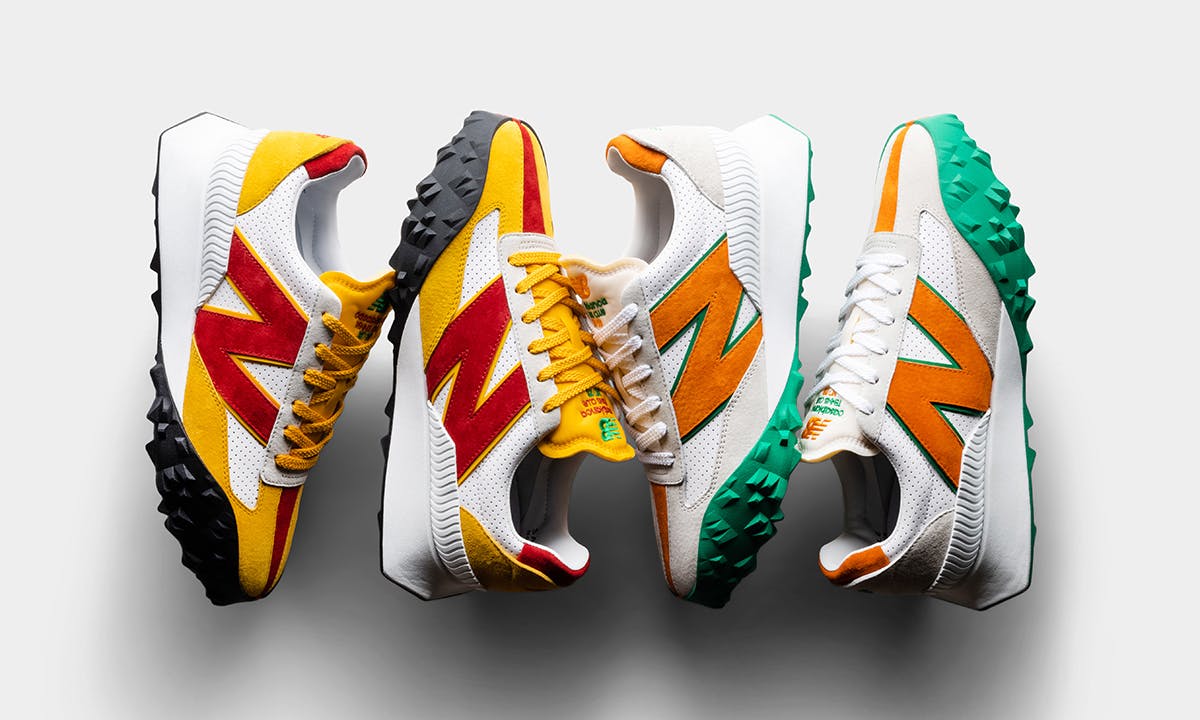 The Casablanca XC-72 will drop in two colorways. The first is the brand's signature orange and green, summery color scheme. The second features striking red and yellow across a white and black base, and it's easy to see which luxury automobile maker might have been a reference point for that colorway.
Considering the synergy between both brands, the success of the XC-72's predecessor, the 327, and the design's very zeitgeist-y influences, it's easy to see the Casablanca x New Balance XC-72 become another instant hit when it drops.
You may not be able to own a Ferrari or a Lamborghini, but you can try and get your hands on a pair of XC-72s. That's almost as good, right?
The Casablanca x New Balance XC-72 is set to be released on August 27 and 28 in two colorways. Head to our news post for more release information.