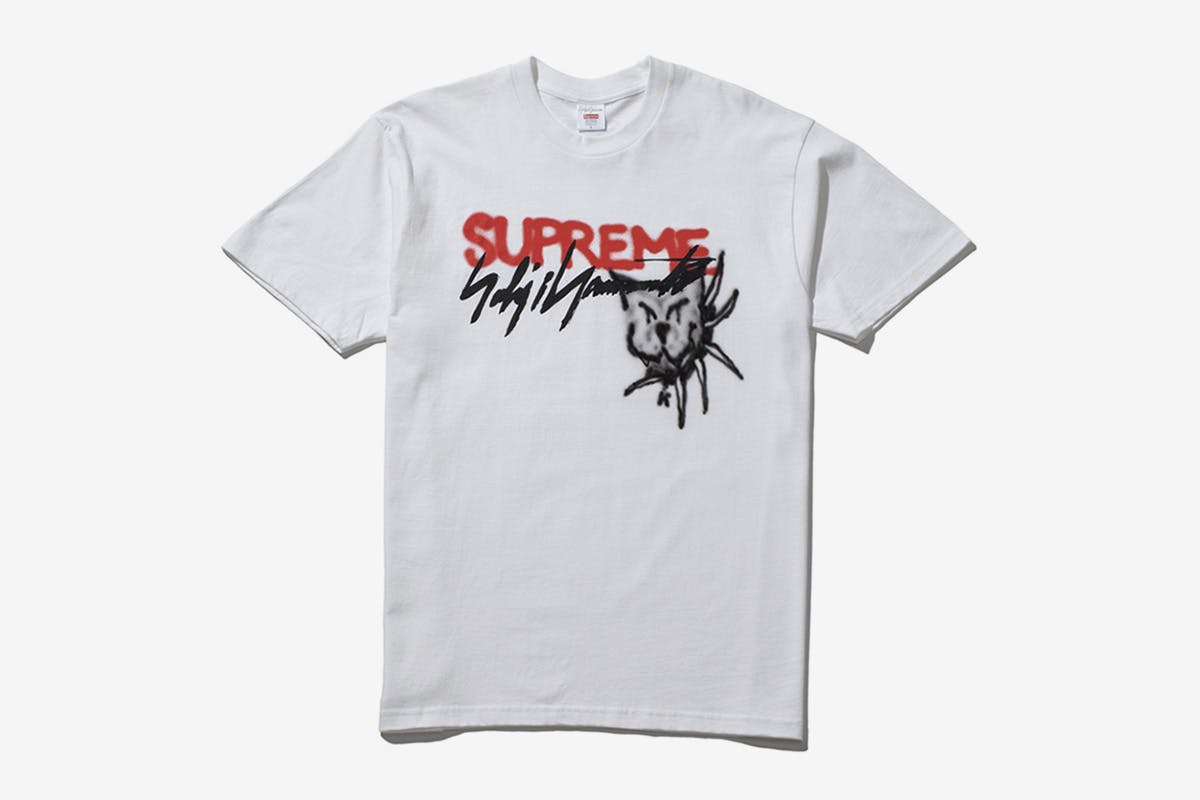 Unless you've been living under a rock, you've probably heard of the NFT craze. But for many of us the NFT hype doesn't hit home until it crosses over into personal territory. Well, for Supreme fans that moment has finally come with the brand's first-ever NFT T-shirt.
Chito, the artist who spray-painted and airbrushed his way into several Supreme collabs, has released his first-ever NFT artwork on Rarible's platform. The digital collectible is a one-off version of an unreleased Yohji Yamamoto x Supreme T-shirt from their 2020 capsule.
The tee features a configuration similar to the tagged items that were released as part of the original collection. Across the chest we see Supreme's logo graffitied in bold red and Yohji Yamamoto's name tagged below in black with a dog figuration completing the graffiti-inspired composition.
Those interested in owning the "NF-Tee" will need to bid on Rarible. Given the hype surrounding everything Supreme, bidding has unsurprisingly already reached 0.35 ETH (approximately $739). In case a first-of-its-kind Supreme NFT doesn't incentivize you enough – aka you're old-school – don't worry, according to the listing, in addition to the NFT the winning bidder will also get the original T-shirt.