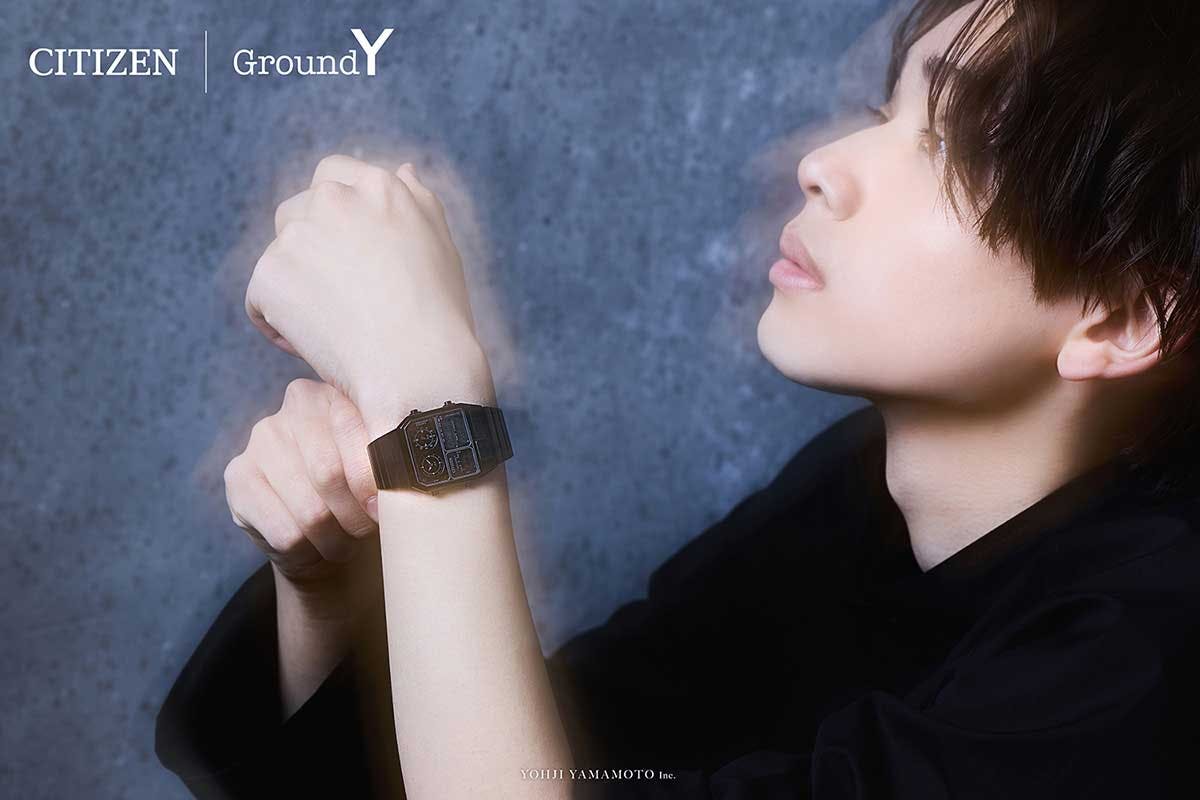 Yohji Yamamoto has a taste for the finer things. The Japanese designer doesn't dabble in cheap finery, which is evident from handling his exquisite mainline fare.
It's why it made sense for Yamamoto to remix Hublot's Big Bang a couple times — elevated timepieces deserve an elevated collaborative partner
But that doesn't mean that Yamamoto's designs are exclusively opulent. In fact, going off his latest watch collaboration, it seems like Yamamoto's team is conscious of spreading the love to his more casual customers.
Witness these two remixed Citizen Ana-Digi Temp watches, designed in partnership with Yamamoto's affordable Ground Y sub-label, responsible for issuing plenty of collabs, both hit and miss.
Simple is as simple does for this drop, which'll go live on Yohji Yamamoto's international web store on February 24.
Rendered in tonal silver and black, the two models are pretty straightforward.
The silver model is the more limited of the two, offered exclusively in an edition of 200, while the black watch — which is really, more of a classic Yamamoto look — will be offered in greater numbers.
Yamamoto's brand hasn't offered a price for the watch but it'll likely only be a little over $200 if it keeps in line with previous Ana-Digi Temp timepieces which is a fair sight lower than his five-figure Hublot drops.
It's actually pretty interesting that Yamamoto reworked the Ana-Digi Temp at all, considering the model's odd positioning in Citizen's legacy.
Citizen launched the Ana-Digi Temp in the 1980s and it was pretty well-received internationally.
I really don't know all that much about the inner workings of timepieces but I'd have to guess that the watch's semi-futuristic facade helped it fit right in with the larger-than-life decade and it's still pretty charming today.
Can't really compare to a Big Bang, of course, but it wasn't ever designed to.