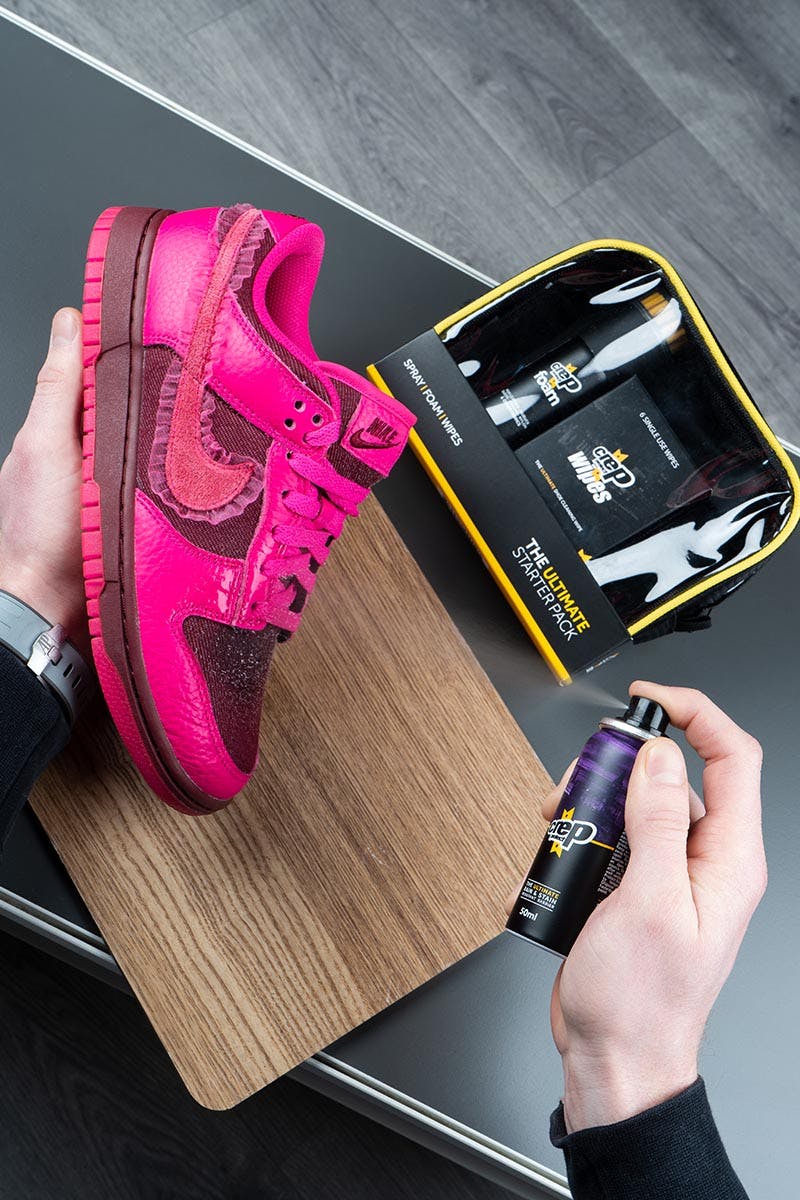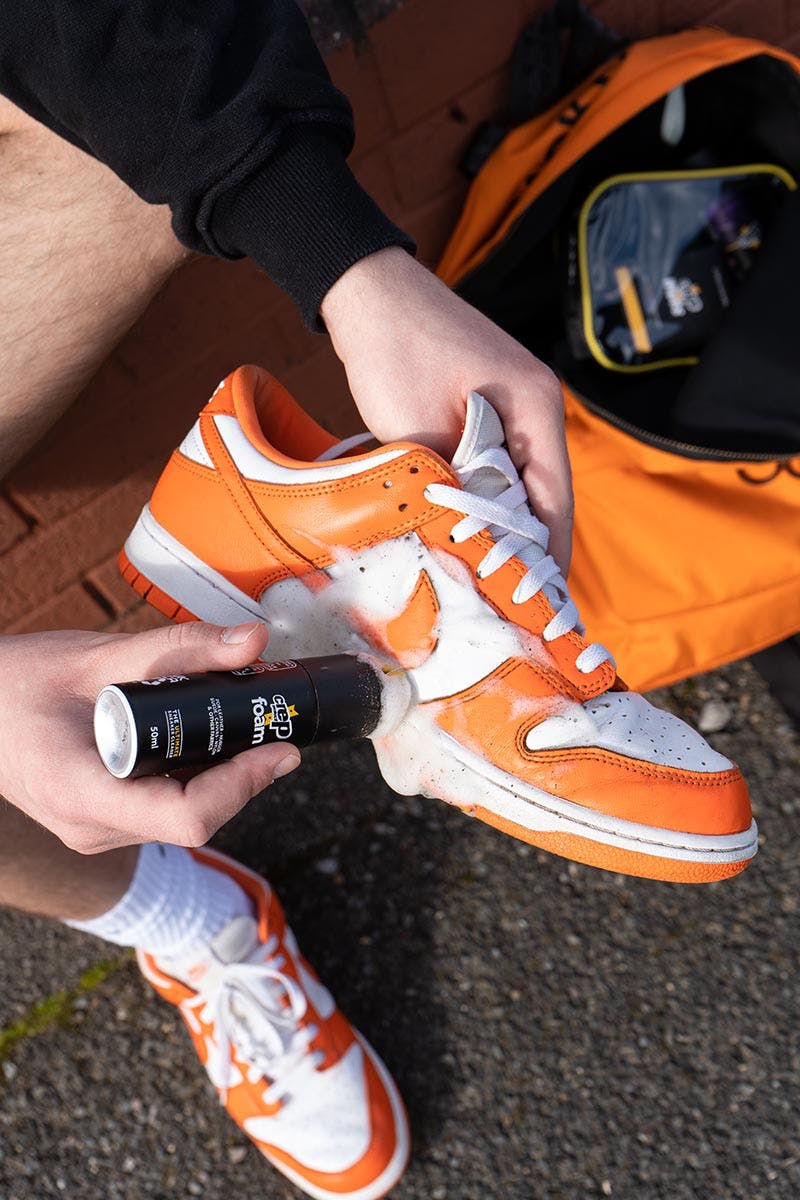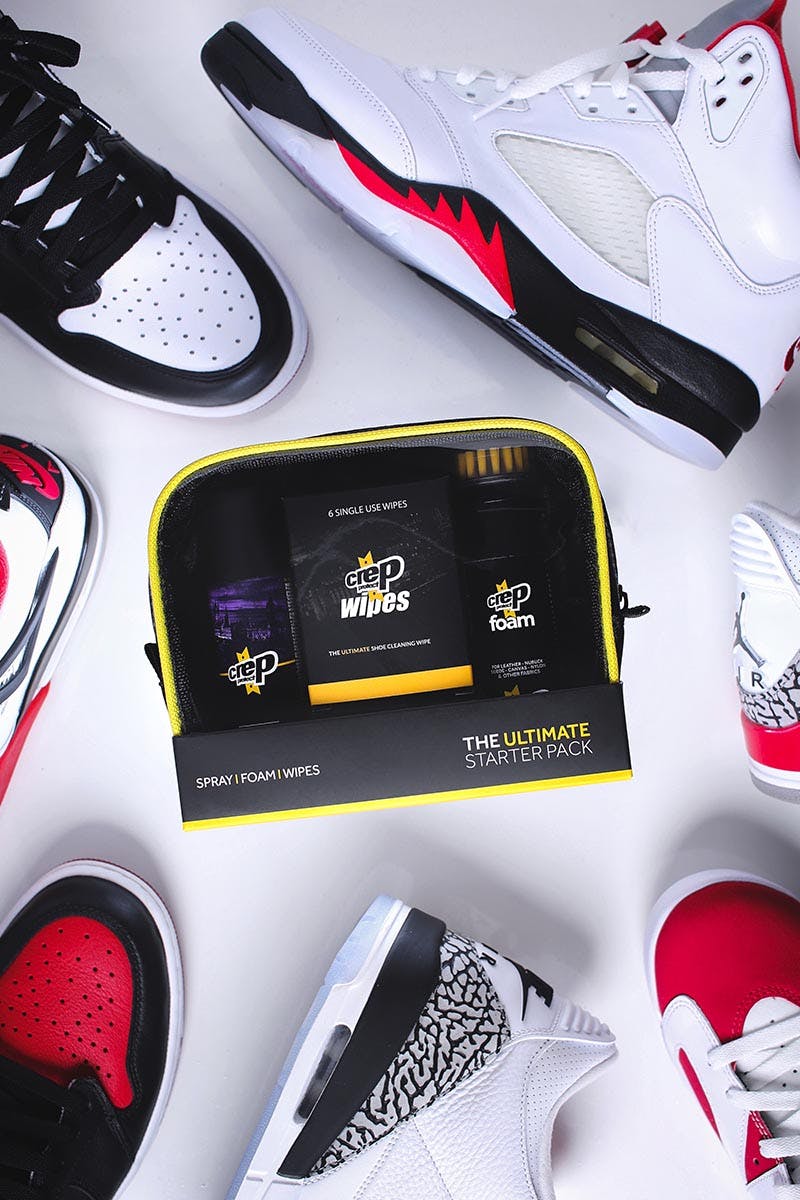 Keeping your sneakers clean, especially those all-white pairs you've kept on ice until summer, always has the potential to be a serious laborious task. As firm believers in wearing your kicks no matter what, Crep Protect's Starter Kit is a little peace of mind.
Where sneaker care is concerned, it feels like you either care or you don't. Some will wear a pair of Nike Air Force 1s to beyond death; others will do everything in their power to ensure they stay crisp. If we were to write up sneaker care as a spectrum, I'm leaning far further onto the end of avoiding turning any pairs into beaters.
I remember getting the 2012 Air Jordan IV Breds, and if you're familiar with the quality of that release, the midsoles would crack like crazy. Pair that with your suede picking up a few scuffs, and I ended up retiring three pairs.
Sneaker care brands were certainly a thing back then, but not to the extent they are now. Having spent time speaking to sneakerheads from across the globe, everyone has always had their favorites – Jason Markk, Reshoevn8r, Liquiproof, and of course, Crep Protect.
Next in line from the brand is the Starter Pack. Created for the clean conscious sneakerhead, the Starter Pack includes a ready-to-go cleaning foam with a built-in brush, wipes, and the famed spray.
If you're already panicking about hitting a gnarly grass stain on a fresh pair of Forces this summer, the Crep Protect Starter Pack is online now.