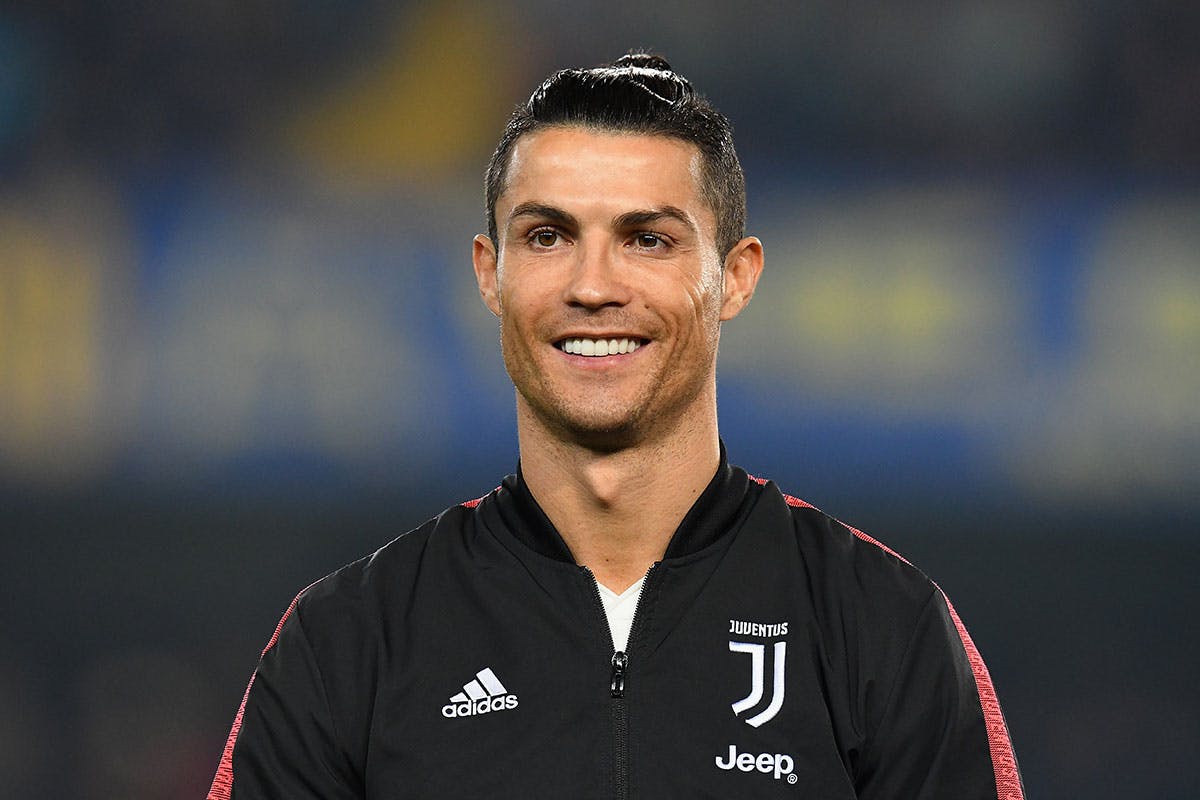 It was almost inevitable that one of the greatest footballers of all time, Cristiano Ronaldo, who also happens to be one of the most marketable celebrities of the past decade, would hit the $1 billion career earnings mark at some point during his career. In earning a reported $105 million over the past year, Ronaldo joins Tiger Woods and Floyd Mayweather Jr. as the third active athlete to surpass the landmark.
Ronaldo's $105 million earnings took him to number four on Forbes' 2020 Celebrity 100 list, one spot ahead of his rival Lionel Messi, who earned $104 million. Roger Federer (third, $106.3 million), Kanye West (second, $170 million), and Kylie Jenner (first, $590 million) made up the rest of the top five.
Ronaldo is the most-followed athlete on social media and has around 200 million followers on Instagram — the most on the platform. In addition to joining Tiger Woods and Mayweather Jr., CR7 is also the first active athlete to hit the landmark playing in a team sport. He has played 17 seasons as a professional footballer so far, with his current Juventus deal set to expire in 2022.
The Juventus forward reached the $1 billion landmark despite taking a pay cut in order to help his club financially during the coronavirus pandemic.
For the full list of Forbes' Celebrity 100, head here.