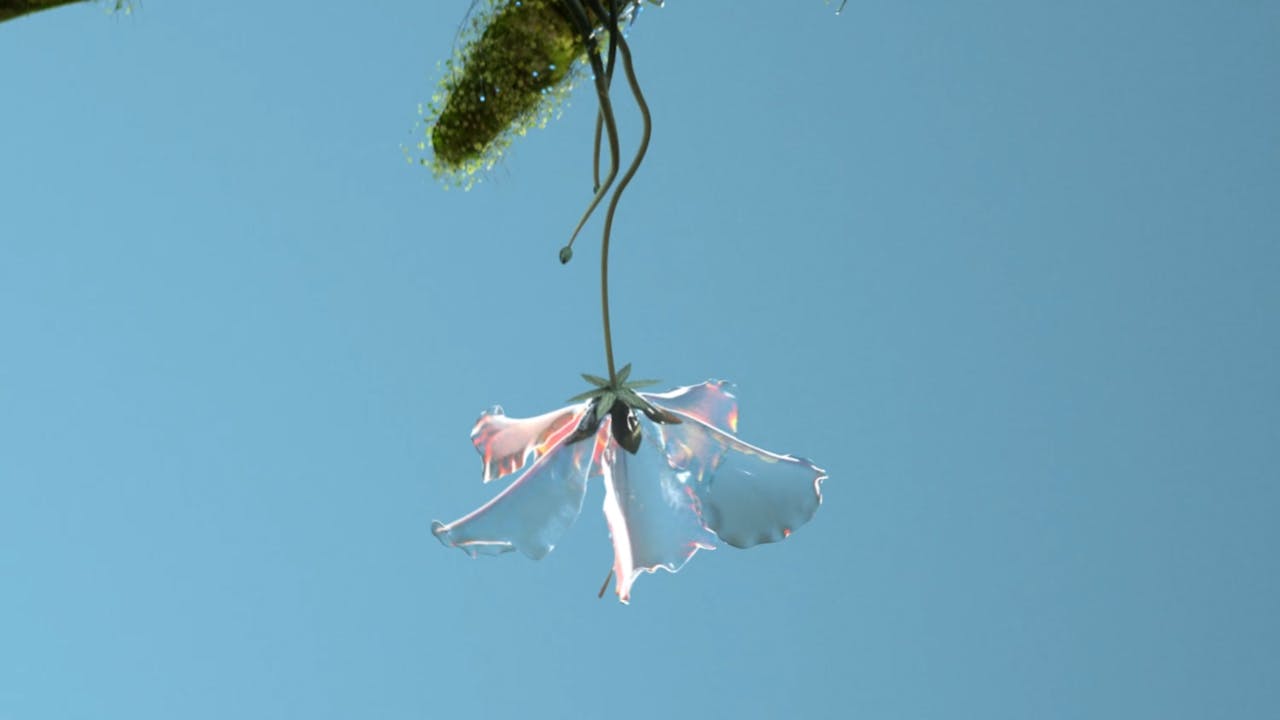 Art Direction & CGI : New Format
Daily Paper is as much clothing as it is about culture. Season after season, the brand leverages its collections to spotlight African countries and communities while paying back to causes creating meaningful change.
For Spring/Summer 2022, they look to Mauritius after Abderrahmane Trabsini, the brand's co-founder and design director, stumbled across an article about the idyllic island during lockdown. Unable to travel, he spent his time exploring it virtually from his apartment and through stories told to him by the Mauritian barista next door. Images of lush palm trees, white sands, and glassy turquoise ocean sat at large with the articles he read about the fragility of the island's ecosystem, and what inspired him were the initiatives being taken by the locals to protect the island's biodiversity.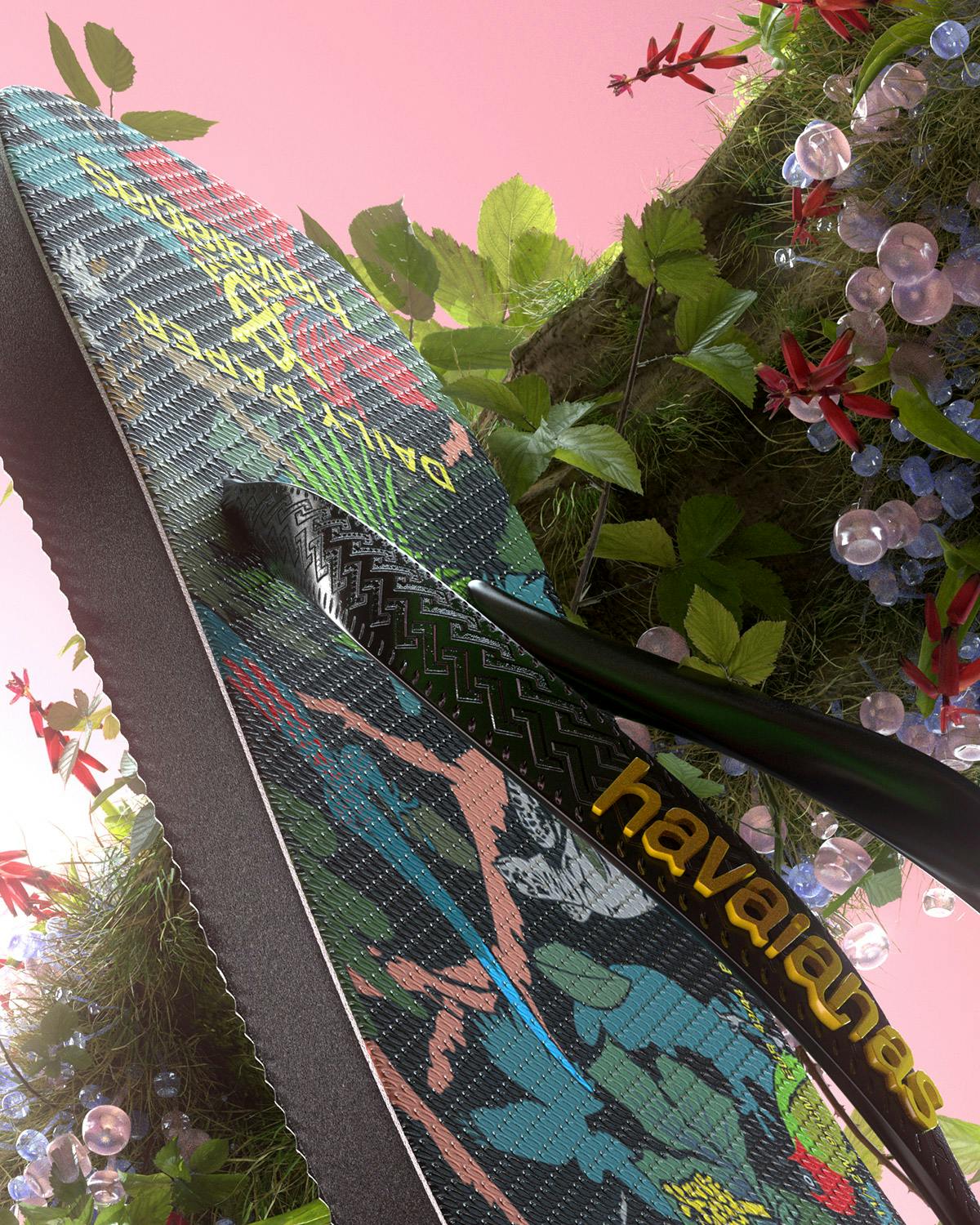 "What really inspired me was how they look after their island to protect its ecosystem and biodiversity. It's such a small island in the Indian Ocean, so it's very sensitive to environmental change, and they're so ahead in taking care of it. That article mentioned a lot about paradise and how they protect it, and that inspired me to call this collection Protect Paradise."
Born on Brazil's beaches, Havaianas is equally passionate about conserving environmental diversity and has donated funds to the Instituto de Investigación Ecológica de Brasil (IPÊ) for 16 years, helping to fund its reforestation projects in the Atlantic rainforest.
United in their cause, the two teamed up to create an exclusive flip-flop as part of the Protect Paradise collection. We caught up with Trabsini to learn more about the partnership, paradise, and how they strive to always pay it back.
The collection's theme is Protect Paradise – what comes to mind when you think about paradise?
The obvious thing is being in nature, being in a beautiful place. But paradise is also personal and for me, paradise is the place where you are the happiest. When I get home after a long day of work, I'm very happy to be in my own safe, comfortable space. It's a luxury to be in nature all the time so you have to have your own way of finding paradise.
Has lockdown and being restricted to one place influenced that perspective?
Absolutely. I wasn't mad about being in lockdown in my house because I have a nice safe space. I always say, "A house should be a reflection of yourself," and my house represents me. It's a lot of collectibles and stuff.
Having not been to Mauritius, how did you come up with the prints and colors?
I did a lot of research. For example, the print features only animals and plants from Mauritius. It's almost an infographic. Every colorway and every graphic is based on Mauritius. It's not a random floral that you can see on every Hawaiian shirt. No, it's specifically made to show, "These are the endangered species and plants Mauritius protects."
You also mentioned that there is a more sustainable element to this collection?
Over the last few years, everybody's working on how to be more sustainable as a brand. For me, doing something like this is showing the world, "Okay, we're not a sustainable brand, but we're doing things in steps." All our cotton stuff is recycled and for the last couple of years, our trims and poly bags have been made from sustainable, biodegradable materials. We're not promoting that like, "Look at us, we're using sustainable materials." But I feel like it's necessary to find solutions to create less waste or find better alternatives for things that harm this world.
Giving back is a big part of Daily Paper's DNA. Why is this important to you?
Giving back to a community has been a part of our brand philosophy since day one. I don't like to be inspired or borrow something from our continent and not give back. We've built a football court, a skate park, done pop-ups, and this is also a part of it. It's automatic for us. It's a full-circle moment when you get inspired by something and genuinely give back. A lot of people don't do that. They just borrow, leverage, and make money. We want to lead by example. Give back. Community is very important for us.
Do you find it hard to make sure that you're paying off both sides?
Not at all, because luckily we know the right people. For example, with PUMA, when we wanted to build a football court, we wanted to work with Rights To Play, because they're someone local, and they know what they're doing. It's all about finding the right people that bring justice to the charitable aspect.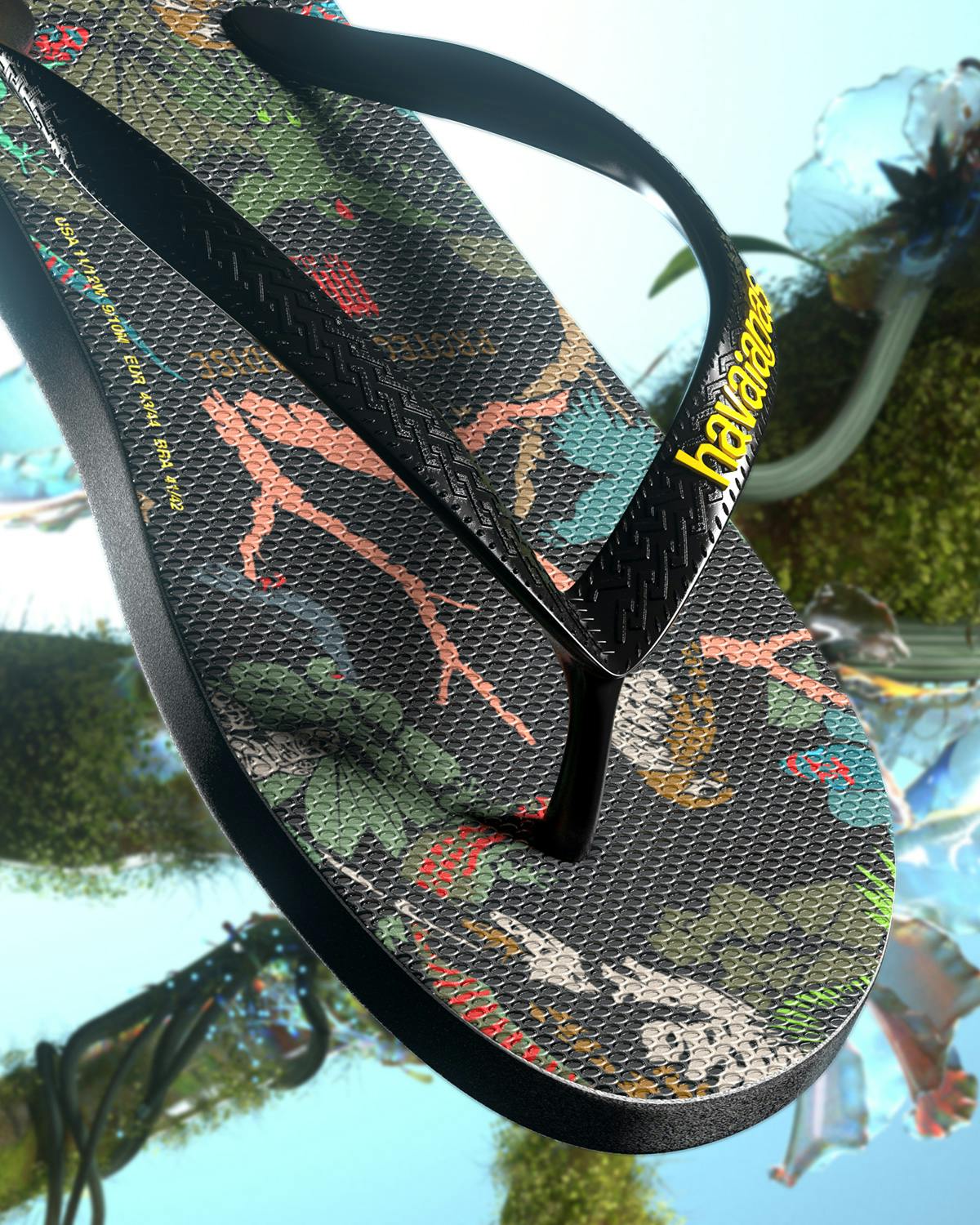 What drew you to Havaianas as a collaborator?
What I like about Havaianas is that when you see a pair of their flip-flops, you immediately think about Brazilian culture, and that's similar to us. When we think about Daily Paper, it's really about African culture, and that's the feeling I have with Havaianas and Brazil. They really represent their own culture – you can clearly see that proud Brazilian flag on the flip-flops. I'm also personally a big fan of Brazilian culture – I listen to a lot of Bossa nova. I've been dreaming about Sao Paulo, I really want to over there with an empty suitcase and stuff it with the culture and music.
How has your understanding of the brand changed since the beginning of this collaboration, since learning more about them?
On a surface level, you just know Havaianas for the flip-flops, but they're around 60 years old, and they've always kept the same story. They're so consistent and authentic, and it reminds me of us. We've existed for 10 years now, and it's always been the same story. Things have changed, our clothing might have changed, but the story is always the same. You stay true to yourself, and that's what I like about them.
Daily Paper x Havaianas will be available globally online at Havaianas.com, in stores across Havaianas flagship stores, at their selected retailers worldwide, and exclusively at the Daily Paper flagship store in Amsterdam on June 2nd.