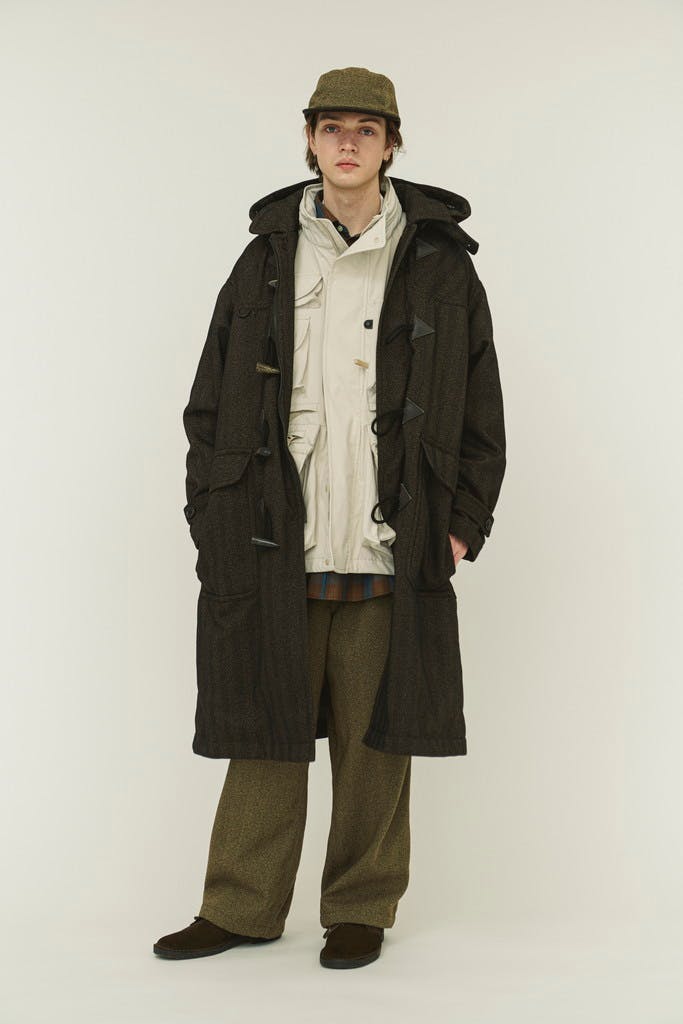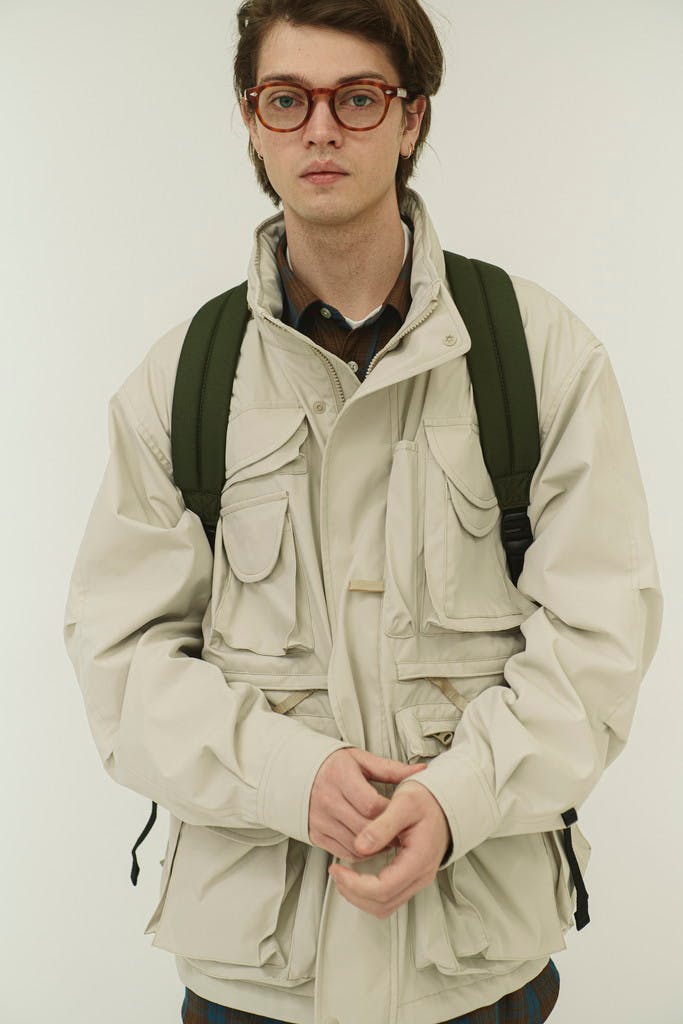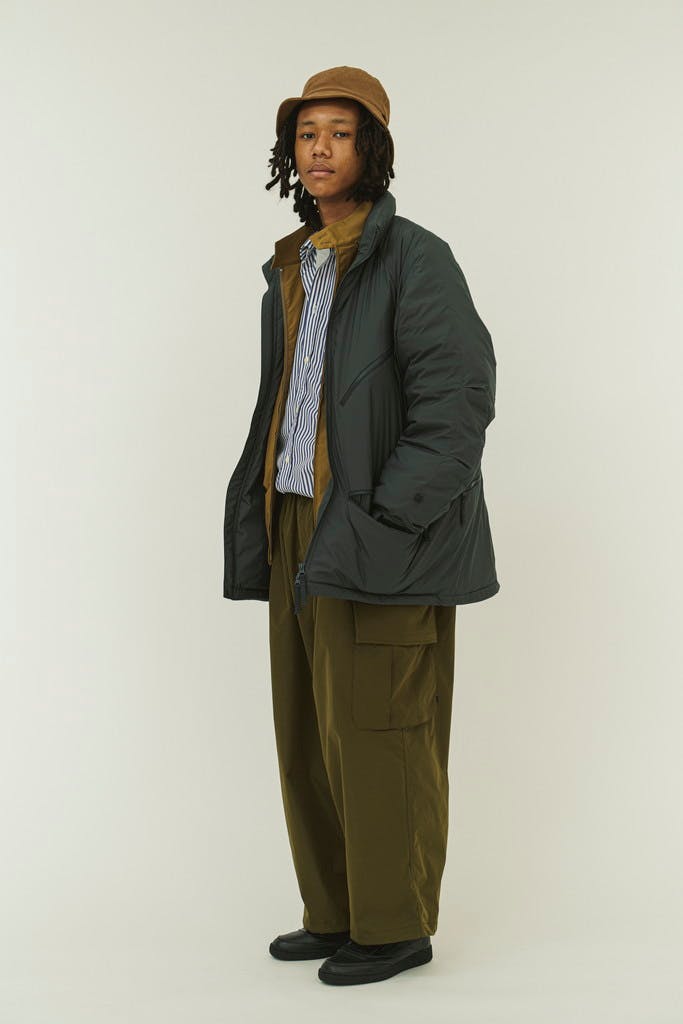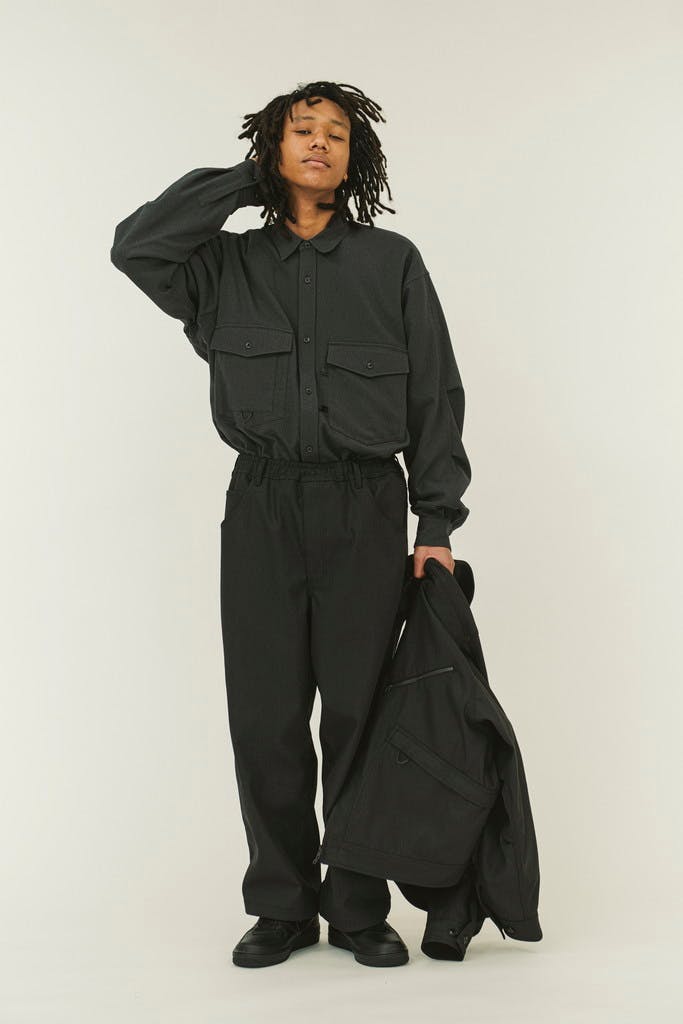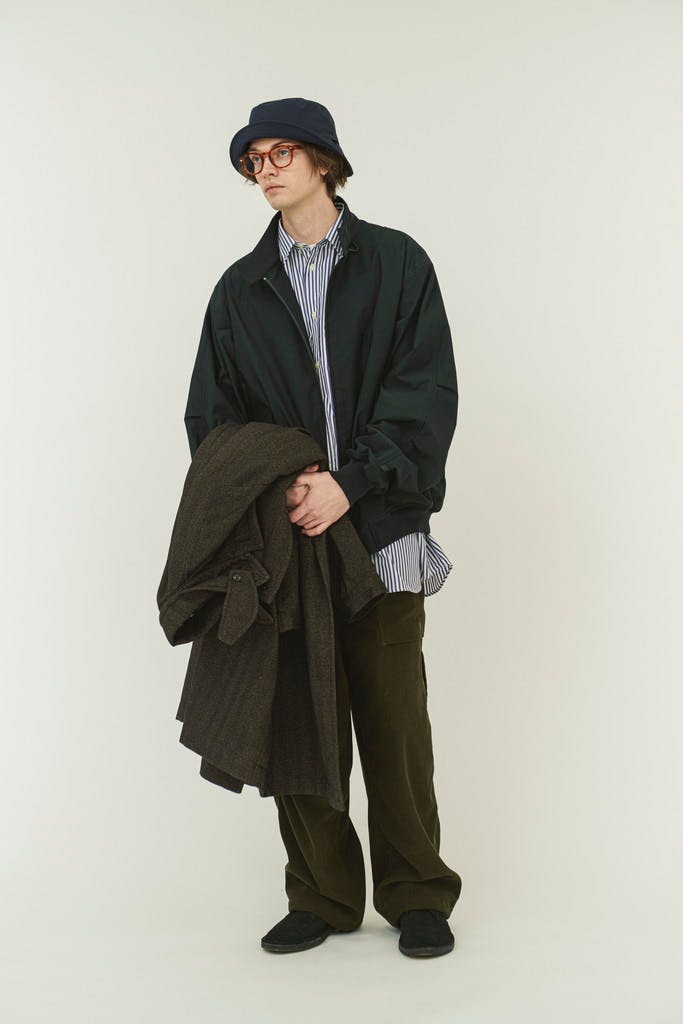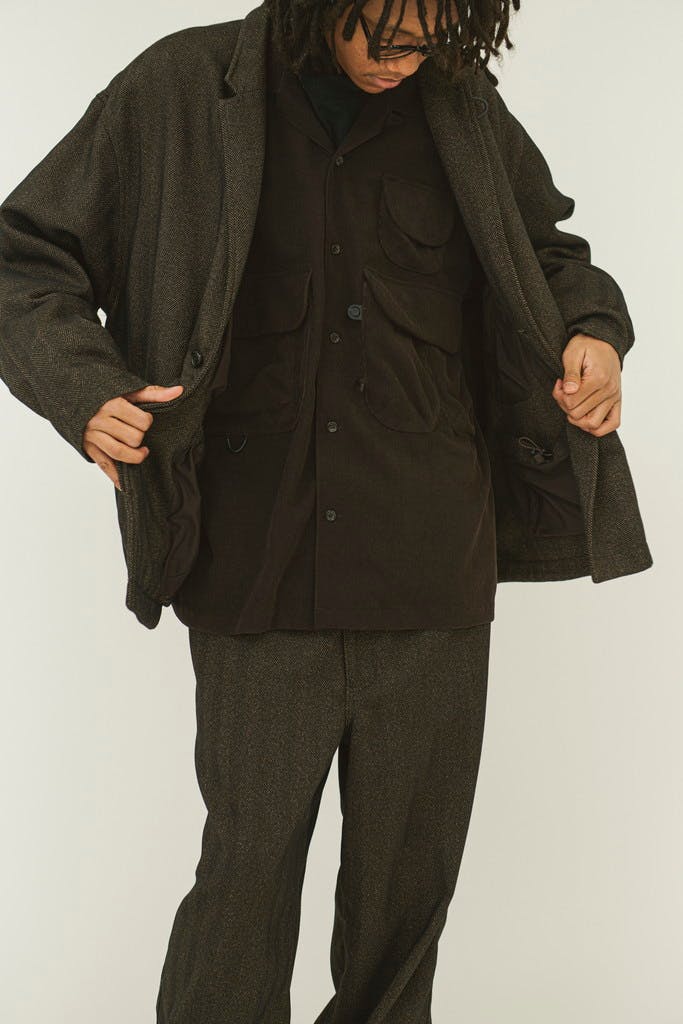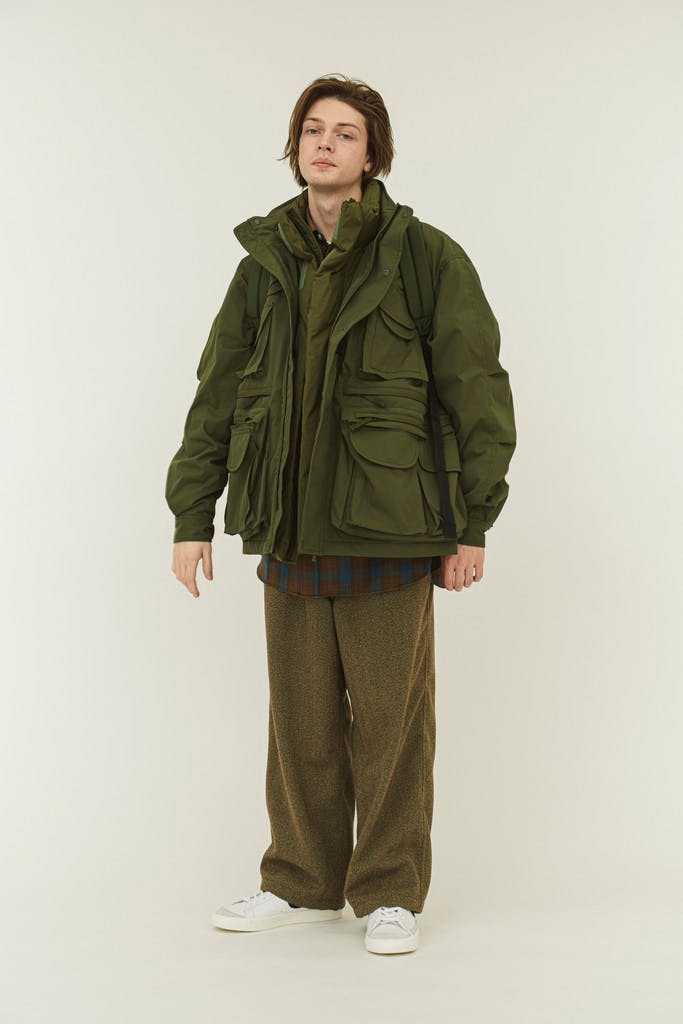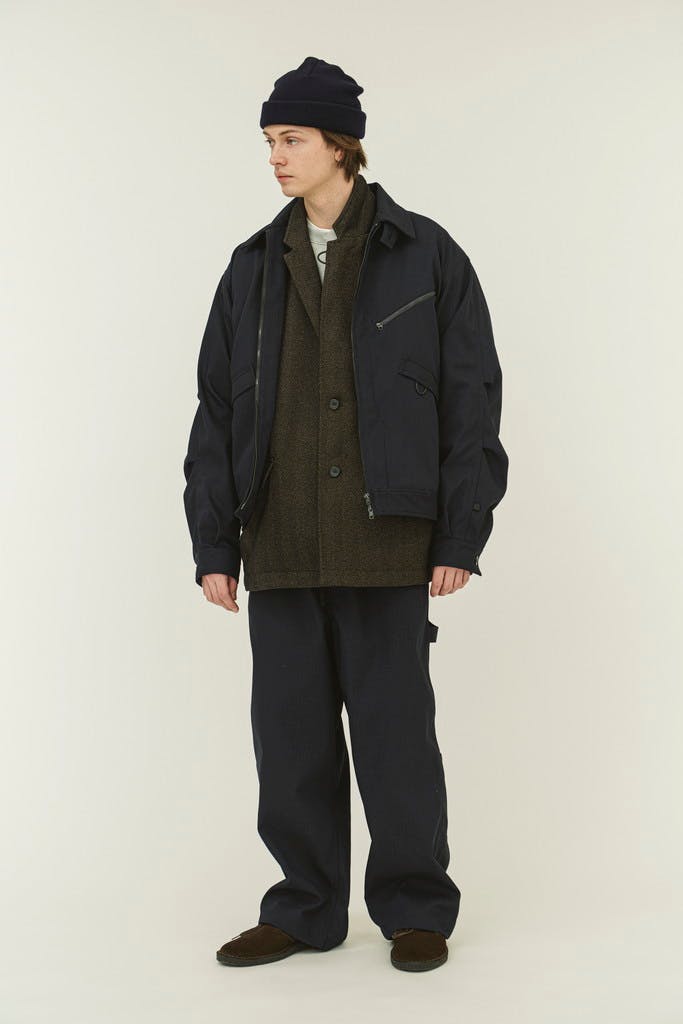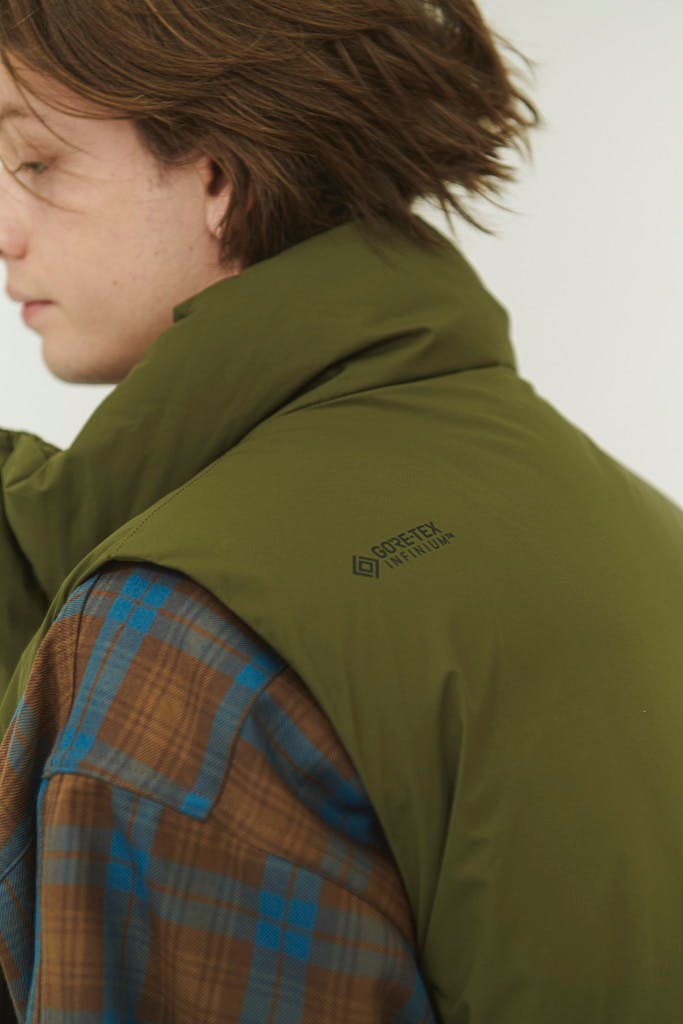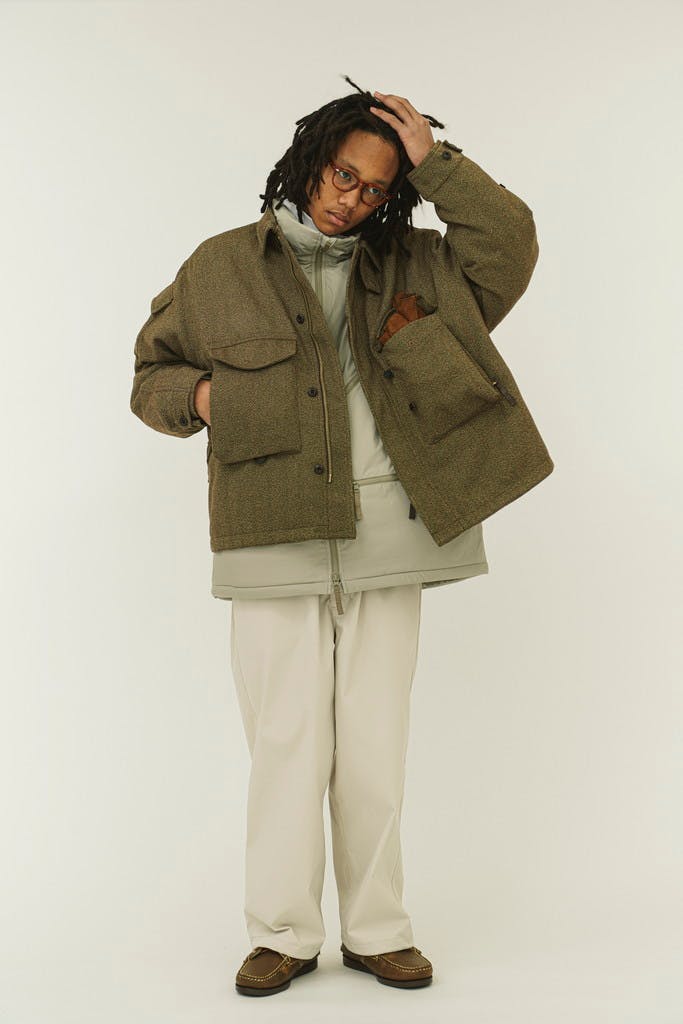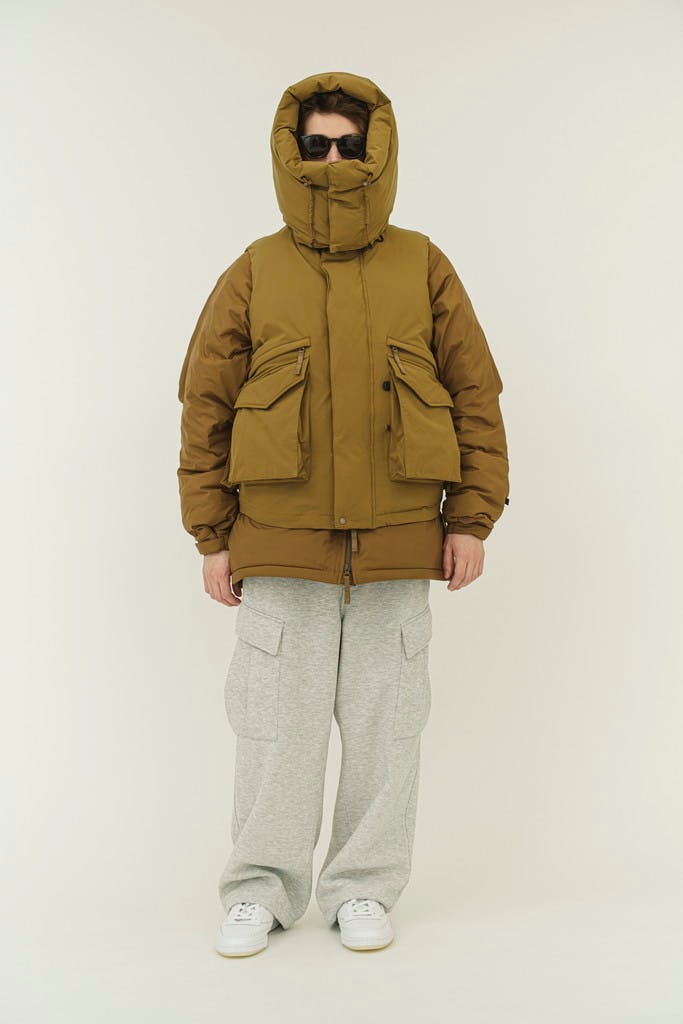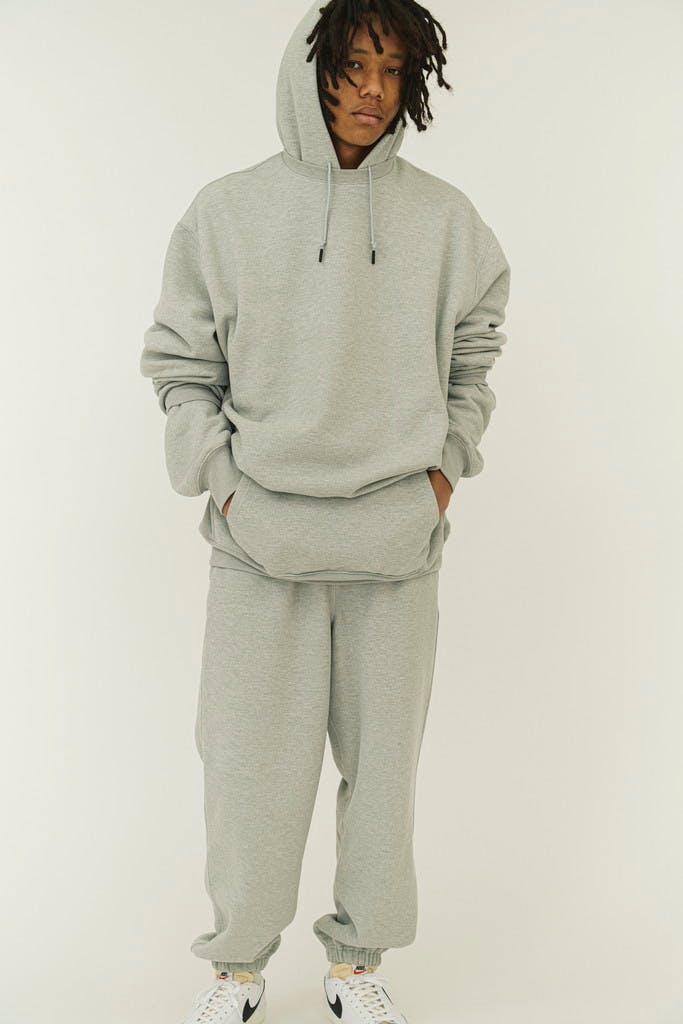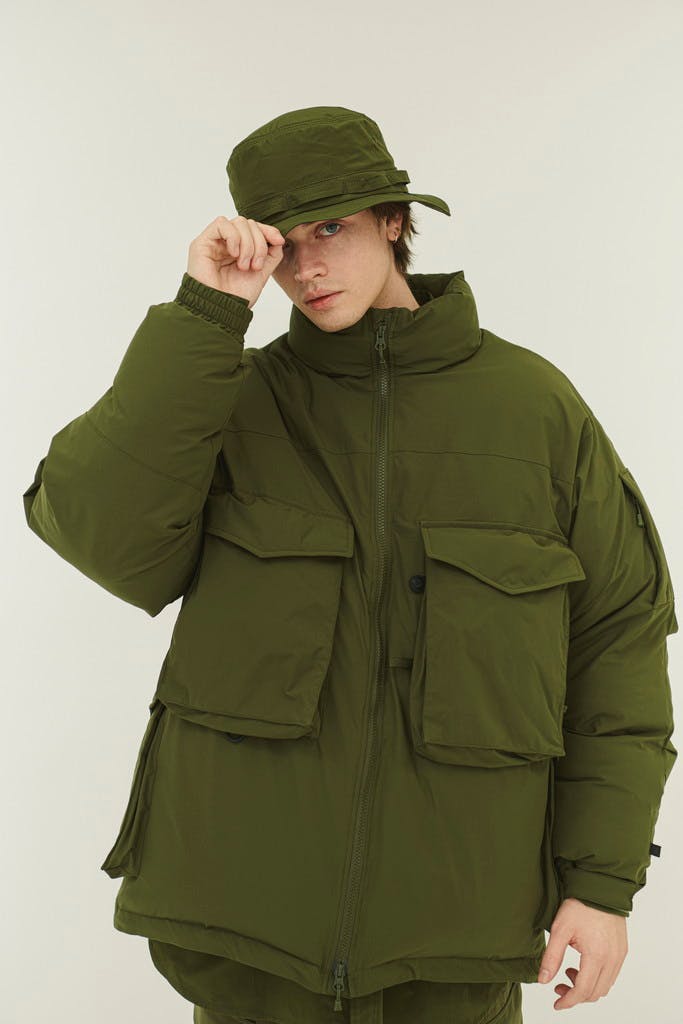 Brand: DAIWA PIER39
Season: Fall/Winter 2021
Key Pieces: GORE-TEX-lined wool coats and corduroy-collared jackets are perfectly technical takes on grown-up classics, while fishing jackets and wide water-repelling cargo pants hearken back to DAIWA PIER39's fisherman origins. Its puffy jackets, though, are less subtle about their functional intent and no less versatile.
Buy: DEEPINSIDE, Diverse, ARKNETS, BSHOP from July 31.
Editor's Notes: Though it's only been around since Spring/Summer 2020, DAIWA PIER39 feels like a truly well-formed entity. That's partially due to creative director Shunsuke Nakada's tenure at legendary retailer BEAMS, where he learned the ropes of creating a comprehensive clothing collection, but also due to the brand's approach to reshaping its own heritage, born from parent label Daiwa's fishing legacy. FW21 sees DAIWA PIER39 again tinkering with those conventions, incorporating elements of classic Americana into its outdoorsy ethos not dissimilar to peers like nanamica.
Drawing from cultural touchstones like Ralph Lauren's ultra-aspirational ad campaigns, DAIWA PIER39's latest utilizes new design cues to realize a different take on the accessible silhouettes that the brand has mastered.
Again cut for maximum comfort, FW21 again delivers ample militaria and loungewear in relaxed shapes, serving up another round of puffy jackets, fishing vests, cargo pants, and fleecy sweatsuits. The new bits look a lot like the old bits, which is probably just fine for DAIWA PIER39's ample domestic client base — its drops often sell out in mere days after hitting store floors.
New field jackets feature 3D bellow pockets and layered stash compartments, mirroring the functional appeal demonstrated by many of the new trad-leaning pieces. These include herringbone wool coats lined with GORE-TEX, charcoal suits cut from partially elastic wool, and oversized collard shirts which aren't really technical but are very much aligned with tradition.