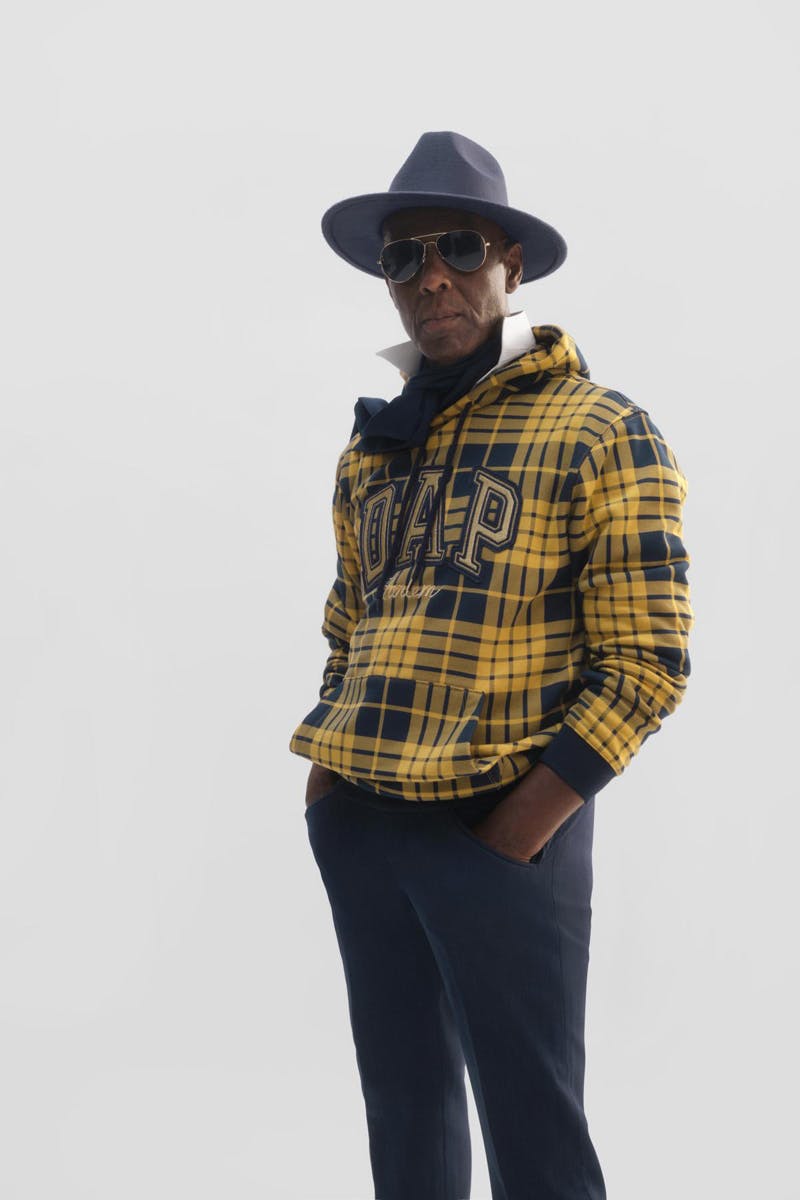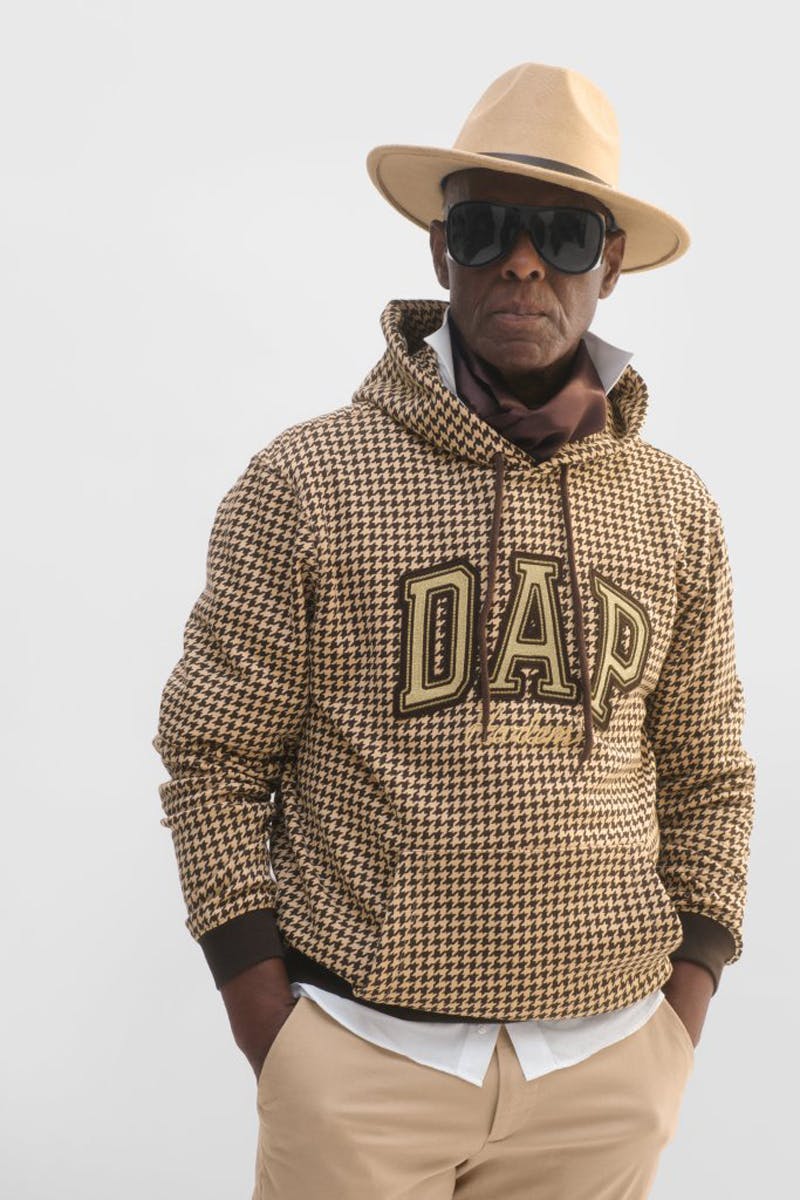 In the spirit of the season, Dapper Dan and GAP are blessing the people with another DAP GAP hoodie drop. In other words, Andy Williams was right: it is the most wonderful time of the year.
The latest collection of DAP GAP hoodies sees the two truly get into the holiday spirit, with the cozy pullovers arriving in winter-approved patterns like houndstooth and Royal Stewart plaid.
After a summer of solid colorways, this is the first we've seen the DAP GAP hoodies receive the print treatment (and we're more than here for it).
On the front of the hoodies — as modeled by the uber-cool Dapper Dan — the familiar, oversized "DAP" branding joins a gold "Harlem" stitching, nodding to the New York neighborhood that birthed the fashion icon.
"This is for my Harlem community, the place and people that inspire me every single day," Dapper Dan shared with us.
"Working with GAP over the past year has been incredible. GAP is just so American and I'm just so Harlem, so we brought all this energy together to celebrate these cultures, and it's clear we did just that."
Naturally, Harlem will get first dibs on the latest DAP GAP hoodies on November 29 at GAP's factory on 125 Street — Dapper Dan's token of appreciation to the culturally-rich place he calls home.
Additionally, GAP and Dapper Dan will also be partnering with Brotherhood Sister Sol, a Harlem non-profit dedicated to educating and training Black and Latinx youth to challenge social inequality and inspire change.
This year, we saw Dapper Dan's viral GAP hoodies come, go, come back, and go again. After an initial glitchy release, Dapper Dan x GAP followed up with two restocks — one of which was a birthday treat from Dapper Dan (on his birthday, at that).
The historic collab infused the geniuses of both GAP and Dapper into a cozy wardrobe staple wrapped in simplistic design and tasteful colorways — a combination of which many couldn't refuse (myself included).
"The DAP GAP collaboration always symbolized the merge of accessible fashion with a certain swagger and flair of self-expression. As a designer, self-expression is at the forefront of everything I create," Dapper Dan states.
"I can't wait to see these DAP hoodies all over Harlem, seeing kids expressing themselves through these designs."
We thought we'd seen the last of the partnership after the last restock. With this final hurrah before the year's out, it's clear: DAP GAP isn't over yet as the holiday hoodies launch on November 30 for $128.
Hopefully, there's even more to come from Dapper Dan and GAP in 2023. Fingers crossed.
Shop our favorite products