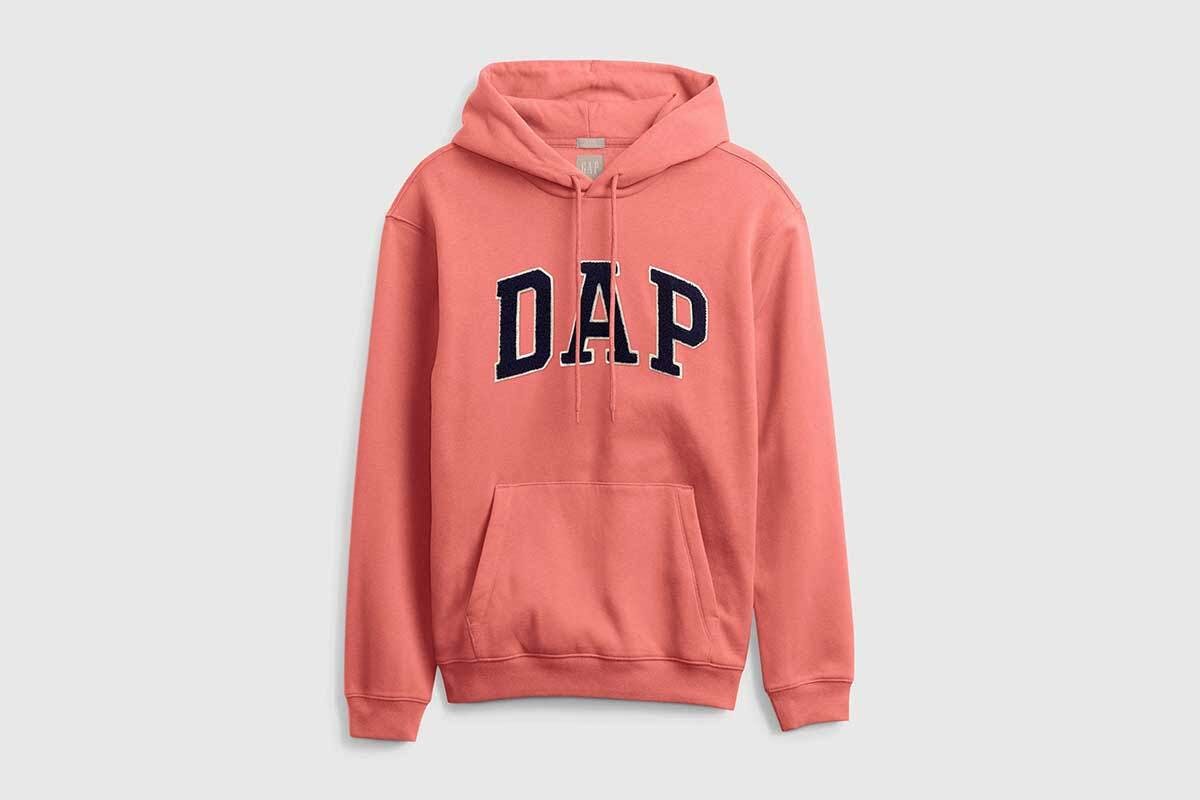 After the soon-to-be iconic linkup between Harlem's godfather of fashion Dapper Dan and GAP was announced earlier this week, fans (like myself) immediately began making plans to get their hands on the collaborative hoodie.
What's the big deal? Well, on one hand, the hoodie's essentially an official bootleg, an ode to Dan's roots as an unofficial customizer of all things luxury.
This is the first time that a designer's name has swapped out the usual GAP logo, too, so it's a real feather in Dan's Gucci cap. It doesn't hurt that the "DAP GAP" hoodie comes in a perfect springtime hue, either.
Everything about this collab made me feel good, including my chances of copping — or so you think.
When the DAP GAP hoodie dropped at 4pm on March 10, comments on GAP's launch announcement went from yay's to nay's (more like WTFs) by 4:02.
From firsthand experience, I can say this drop was an epic fail, beginning with the fact that you couldn't even locate the product on the site.
After clicking the direct link in GAP's IG story, it relocated you to their logo-based products with no DAP GAP in sight.
The refresh feature finally helped me find the actual DAP GAP hoodie. Then, the real race began as I quickly located my size, hit "add to cart," and then... boom, a red "OUT OF STOCK" notice bombarded my screen.
Like its YEEZY GAP drops, the DAP GAP hoodie launched as a pre-order with June shipments.
Seems like a smart move to bots at first blush but, really it didn't matter: the special edition hoodie sold out instantly, just like any typical first-come, first-served release.
The swift sell-out hints this could've been a backend error on GAP's end, as if the mega-retailer listed the item with limited stock instead of an unlimited pre-order selection.
Since the launch flop, GAP has removed the hoodie's product page but hasn't updated any of its social media accounts, possibly avoiding the mob sounding off in the comments.
"Never even saw it listed," "Already sold out! Please release more," and "Ain't no way this sold out before it was even listed on the site" summed up the universally frustrating experience of trying to cop the DAP GAP hoodie.
A few social media users even called for a re-release of the hoodie — I couldn't agree more.
Was it bots? Was it GAP's faulty site?
Whatever the cause, DAP GAP was a wildly disappointing 5-minute experience, to say the least.
I'm praying GAP makes things right with a "here's a fair restock"-style apology. A measly discount code will not cut it this time.