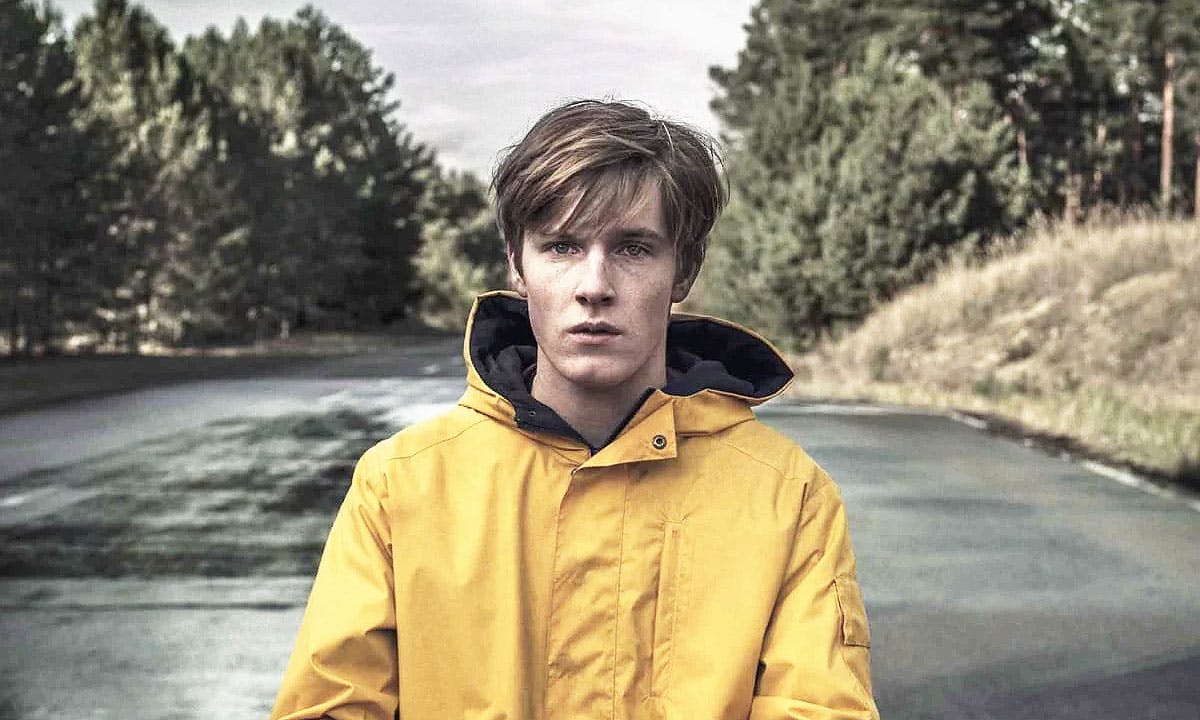 If you're on the lookout for your next TV obsession, Netflix has your back. The second season of Dark has just landed on the streaming service, and if you haven't watched or even heard of the German sci-fi thriller yet, you need to change that, stat.
Created by Baran bo Odar and Jantje Friese, Dark's narrative is mind-bendingly complex. It's not an easy watch, but — as you'll see from the reviews below — the effort you put into unweaving the story is deeply rewarding. After all, no show reaches 100 percent fresh on Rotten Tomatoes without being seriously good.
Set in the fictional German town of Winden, Dark takes place in the aftermath of a child's disappearance and charts how the missing child case affects the community left behind. Numerous family narratives interlink: dark pasts, time travel, suicide, and creepy nuclear power plants. You could think of the show as Stranger Things meets Westworld, but really, it's a beast of its own.
Watch the trailer for the new season below and then keep scrolling to discover what critics are saying about Dark season two.
It rewards the time put in
Dark is a rewarding investment in time spent in untangling the family trees and timelines. It's also an intriguing experiment in how looped events and themes of determinism can play into growth and evolution. Perhaps Dark is the ultimate vehicle to illustrate the flat circle of recurrence as one season can flow into the next and back to the beginning.

Hanh Nguyen, IndieWire
Creepy but poignant
Like Stranger Things and The OA, Dark offers teen viewers the fantasy of events with global or greater importance depending on their own actions: of course parents and authority figures are all liars, but they're lying about something significant. The nowhere-town of Winden is the battleground for the eternal struggle between good and evil, carried out against a background of endless rain, dead birds in boxes, mysterious horology, Latin inscriptions and sinister priests, all of them the product of the show's excellent, creepy art direction.

Jack Seale, The Guardian
It's Netflix's best supernatural show
Netflix's best supernatural series… not Stranger Things, but Dark, the German-language thriller that blends time travel, philosophy, and demonic evil with a deftness that its streaming-service counterpart only dreams of delivering… The result is a show that feels as if it's on the verge of eating its own tail—an impression that further enlivens what is fast becoming a monumental work of sci-fi intrigue.

Nick Schager, The Daily Beast
The narrative is weird, earnest, and outlandish
Despite its often somber tone, Dark is at times a gleefully weird and earnestly capable genre series. But that fidelity to its classification and willingness to go to outlandish ends to achieve its storytelling goals is what makes the series so entertaining in the first place.

Kevin Yeoman, Screen Rant
Very, very bingeworthy
Were Dark slightly less mind-melting, it would probably benefit from a weekly release instead of Netflix's season-dump approach. But the expansive nature of the series' palate in terms of plot, theme, and especially characters actually make it an ideal binge-watch. However, be forewarned: refreshing yourself with the first season before starting the new one isn't just a recommendation, it's pretty much a requirement. Dark has more than earned its reputation as a more adult alternative to Stranger Things — the bitter to its sweet — and it demands more work as such. But so far, it's every bit worthwhile.

Alex Huntsberger, Consequence of Sound
Now, here are some other great foreign TV shows on Netflix.