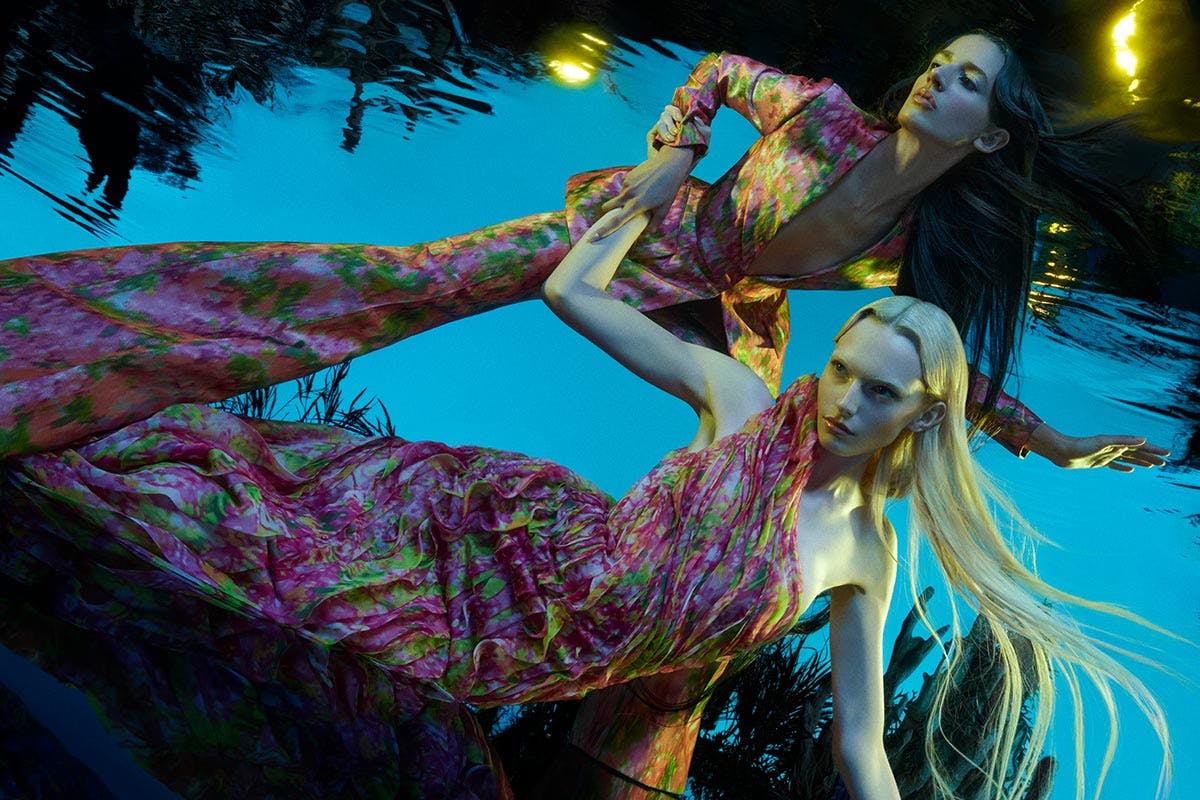 From Plato's Ancient Greek philosophy, to Alexander McQueen's "Plato's Atlantis", to the Avatar franchise, and beyond, life beneath the sea has fascinated mere mortals for thousands of years. And although it remains a distant fantasy for most of us who are busy dealing with the reality of life on land, it turns out there's a whole crew of intrepid fashion explorers vibing among the coral many leagues below. Indeed, Milanese brand Del Core has plunged headfirst into the marine world for its latest collection, aptly named "Fathom."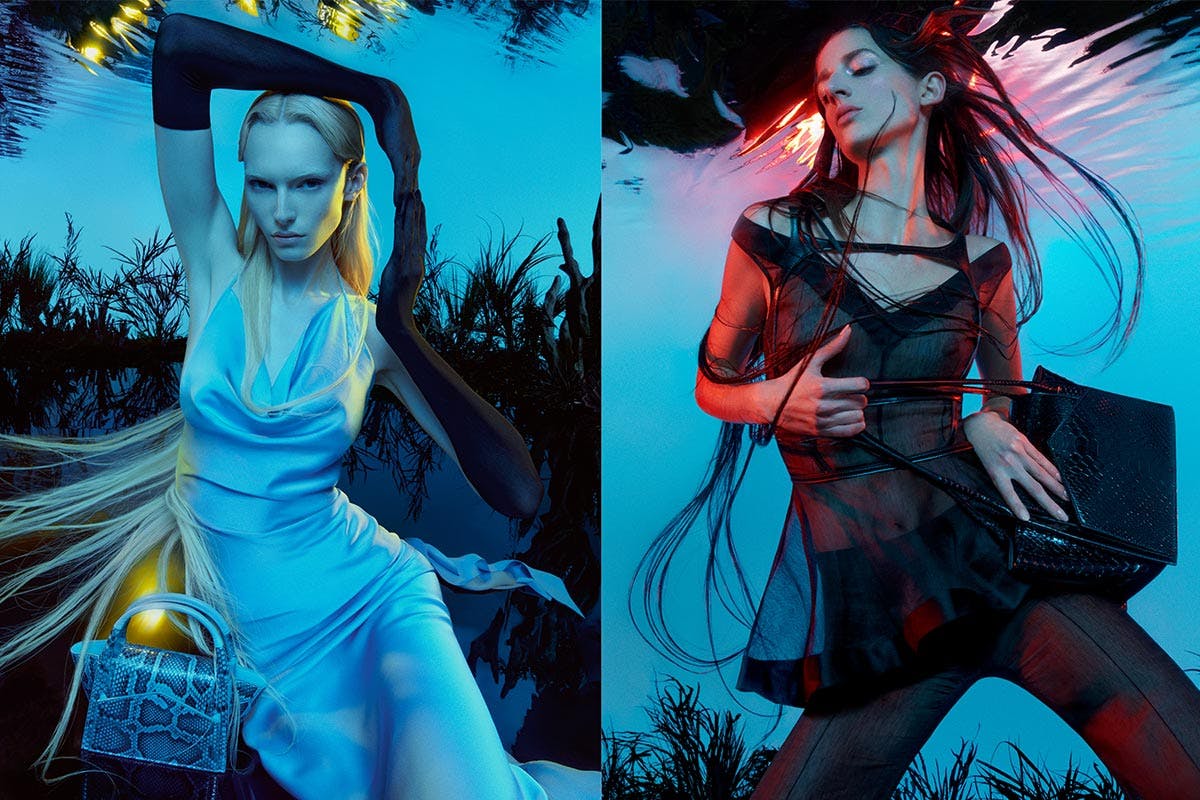 "I immerse myself in nature as much as I can, and diving is one of my favourite activities. It energises and inspires me," creative director Daniel Del Core shares. With a strong focus on movement, the garments are designed to embody the flowing nature of water — there are sleek collarless tailored pantsuits, liquid-looking draped dresses with leather harnesses, sculptural, molded gowns, and intricate beading details that cleverly capture the light. "I thought that the sensation and perceptions one experiences going down fathom after fathom would make for a sensational translation into clothing," he continues. Inspiration also came from ideas of mutant fantasy and science fiction — think Jules Verne's sensational novel Twenty Thousand Leagues Under the Sea, for example — and Del Core sought to inject his designs with a metropolitan essence and strong undercurrents of surprise and sensuality.
Although Del Core the brand may still be relatively young, having only been launched in 2020, Del Core the man is no fashion novice. Born in Germany, the designer cut his teeth with stints at Dolce & Gabbana, Versace, Zuhair Murad, and finally Gucci, where he worked with Alessandro Michele in the house's VIP design department before leaving to launch his namesake label. In only two years, the designer has reached heights many young brands and designers can only dream of — opening a flagship boutique on London's uber-exclusive New Bond Street, for example.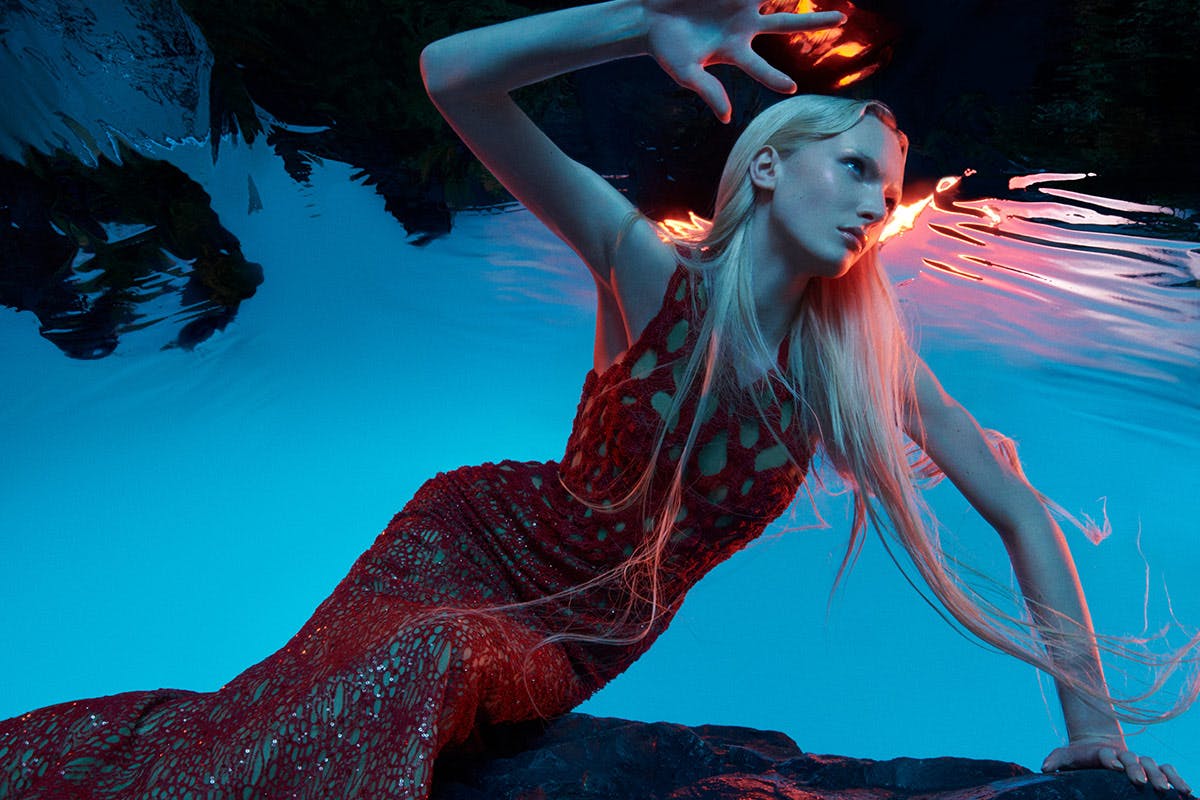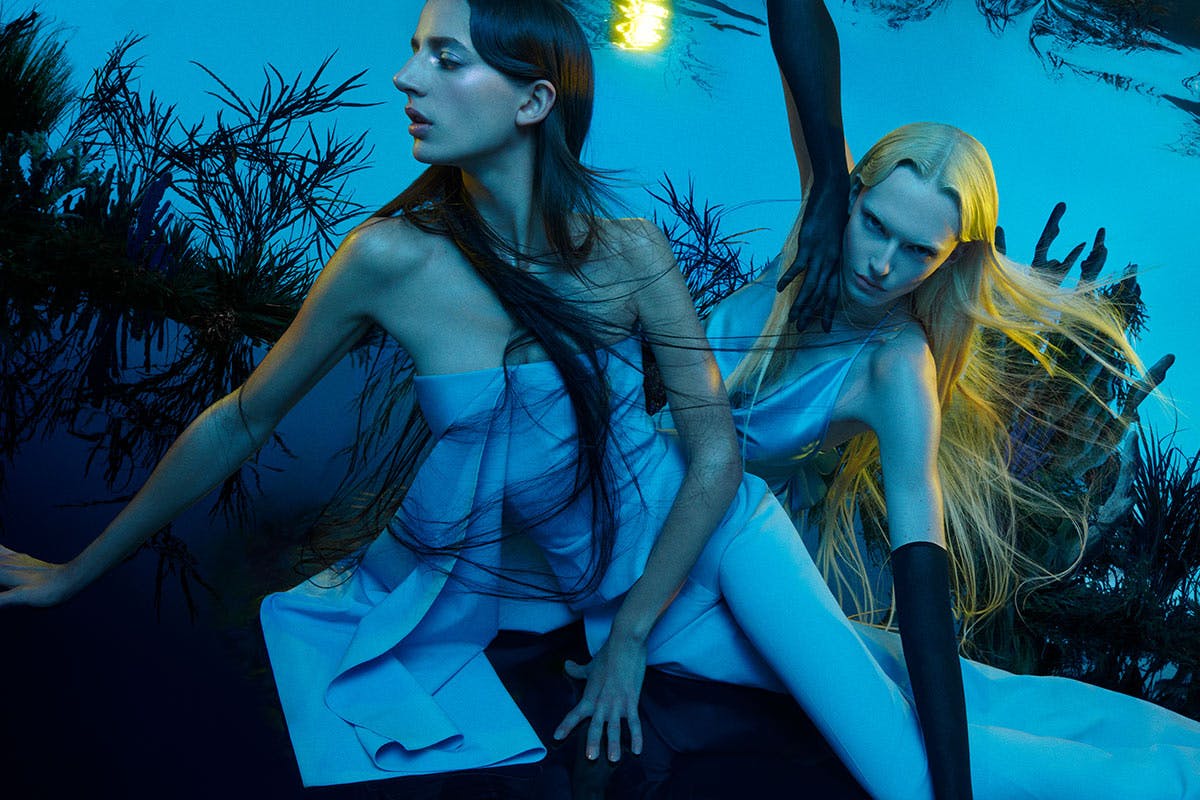 To accompany the launch of the new collection, the brand teamed up with photographer Charlotte Wales and art direction collective Lane & Associates to produce a marine-themed visual campaign. In Del Core's futuristic, oceanic fantasy-meets-urban-cityscape world, models are transformed into elegant, ethereal sea creatures — and we'd trade our voice to a sea witch for some of this underwater glam any day.
Discover and shop Del Core's latest collection online now.