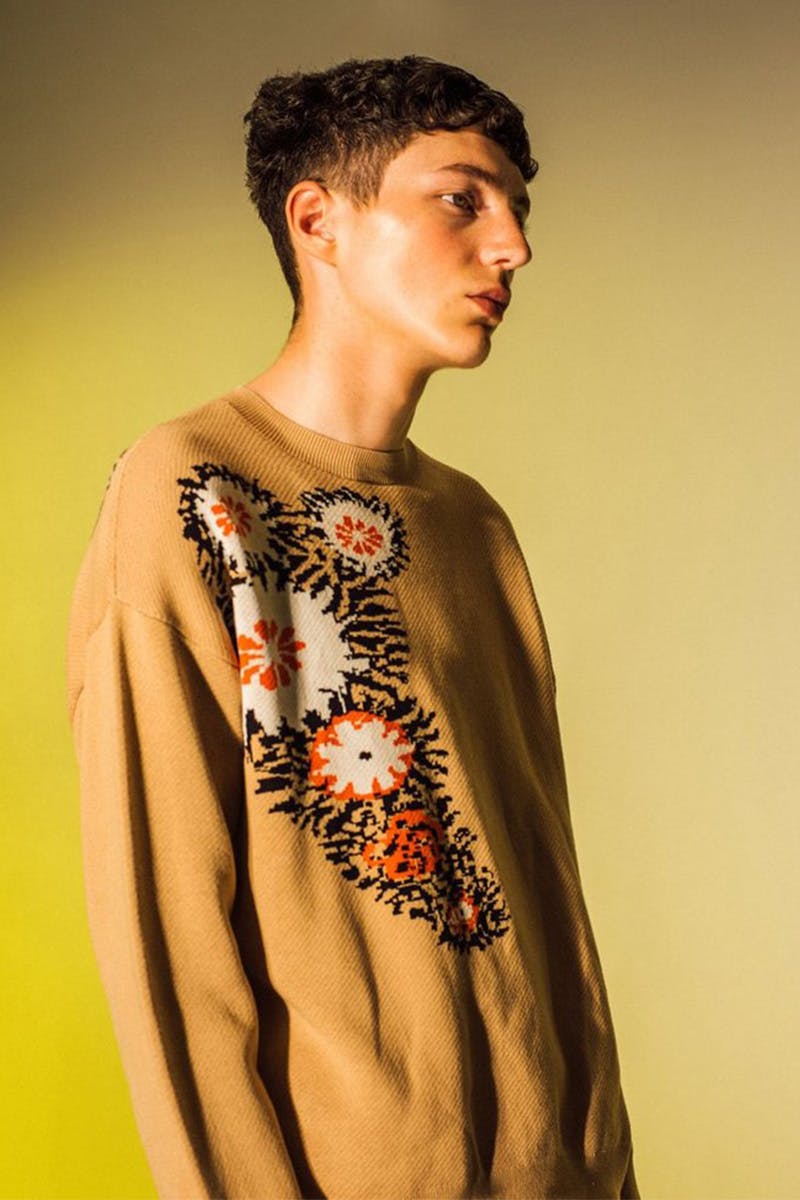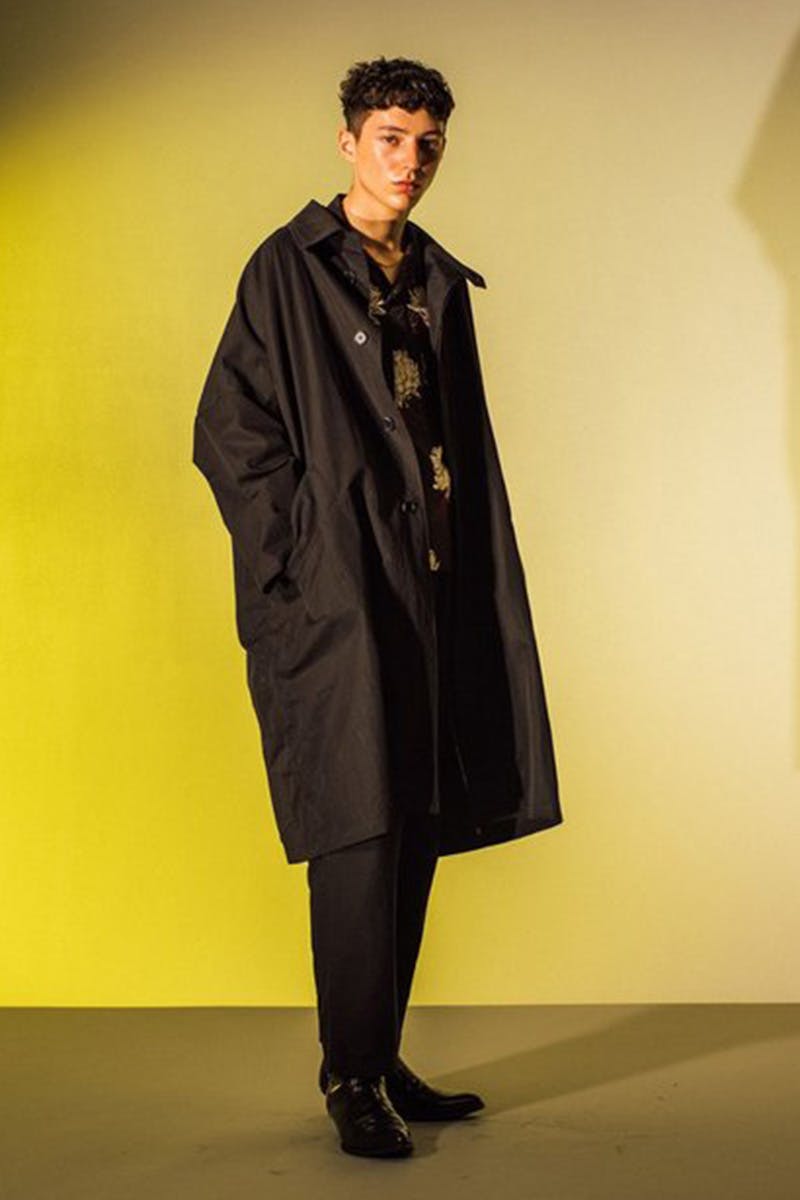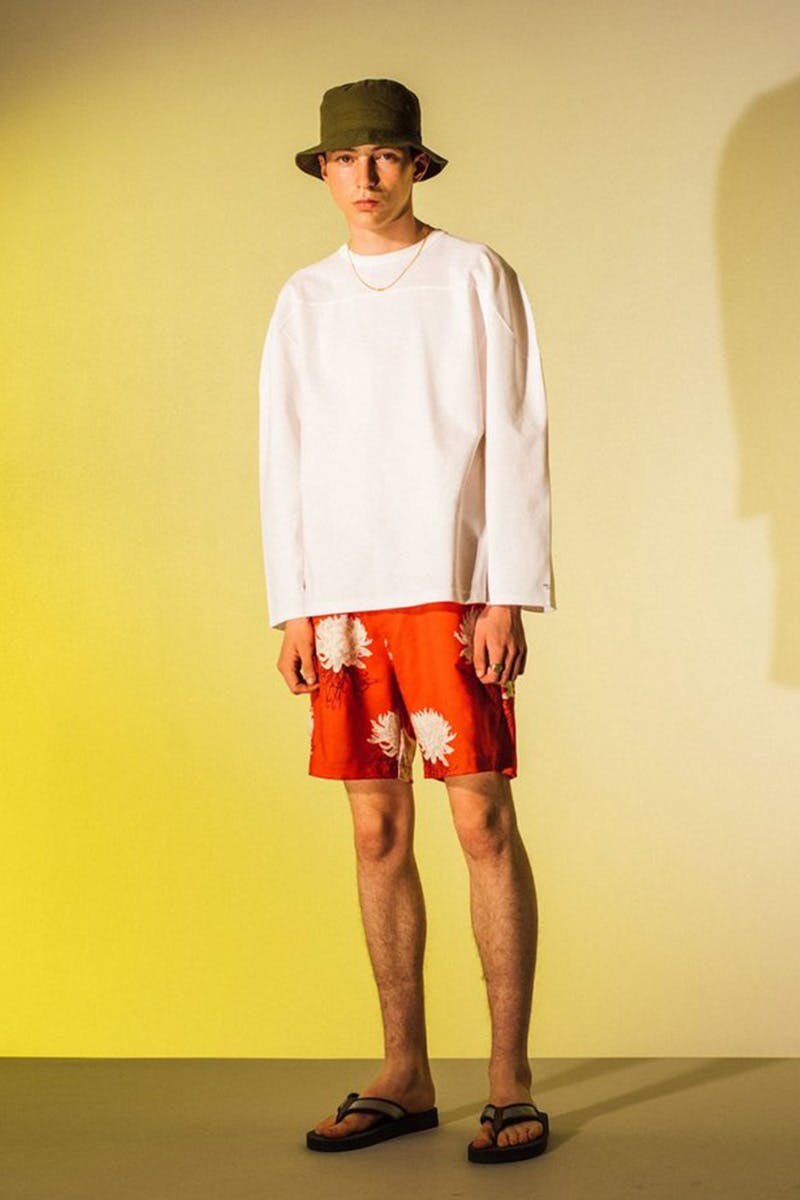 Brand: DELUXE
Season: Spring/Summer 2019
Key Pieces: The red Hawaiian shirt with floral design is a nostalgic must-cop – straight out of Baz Luhrmann's Romeo + Juliet.. Additionally, the collection's utility vest (a collaborative item with WILD THINGS) is a perfectly on-trend item for SS19.
Release Date: The first drop is slated for today, February 16.
Buy: The DELUXE The web store and at select retailers.
Editor's Notes: DELUXE, one of Tokyo's most influential and highly respected brands has been producing high quality, uncompromising streetwear for nearly 16 years. Its SS19 collection entitled "Flowers" continues Hideki "Hue" Kimura's mode of functionality and flexibility.
The collection sees Japanese fabrics and cuts integrated with skate-wear and streetwear silhouettes, taking specific inspiration from the New York art scene of the '70s. Straddling seasons, the range includes vibrant knitted beanies, khaki bucket hats, and an assortment of baseball caps. It spans flip-flop sandals and floral jacquard knit sweaters, as well as a selection of lightweight coats.
While the SS19 collection maintains the "Street Tailors" tradition of producing high quality clothing with the flexibility found in American casual "street" clothing, there is a distinct pivot towards skate culture. Let us know what you think ion this less-practiced amalgamation in the comment section below.