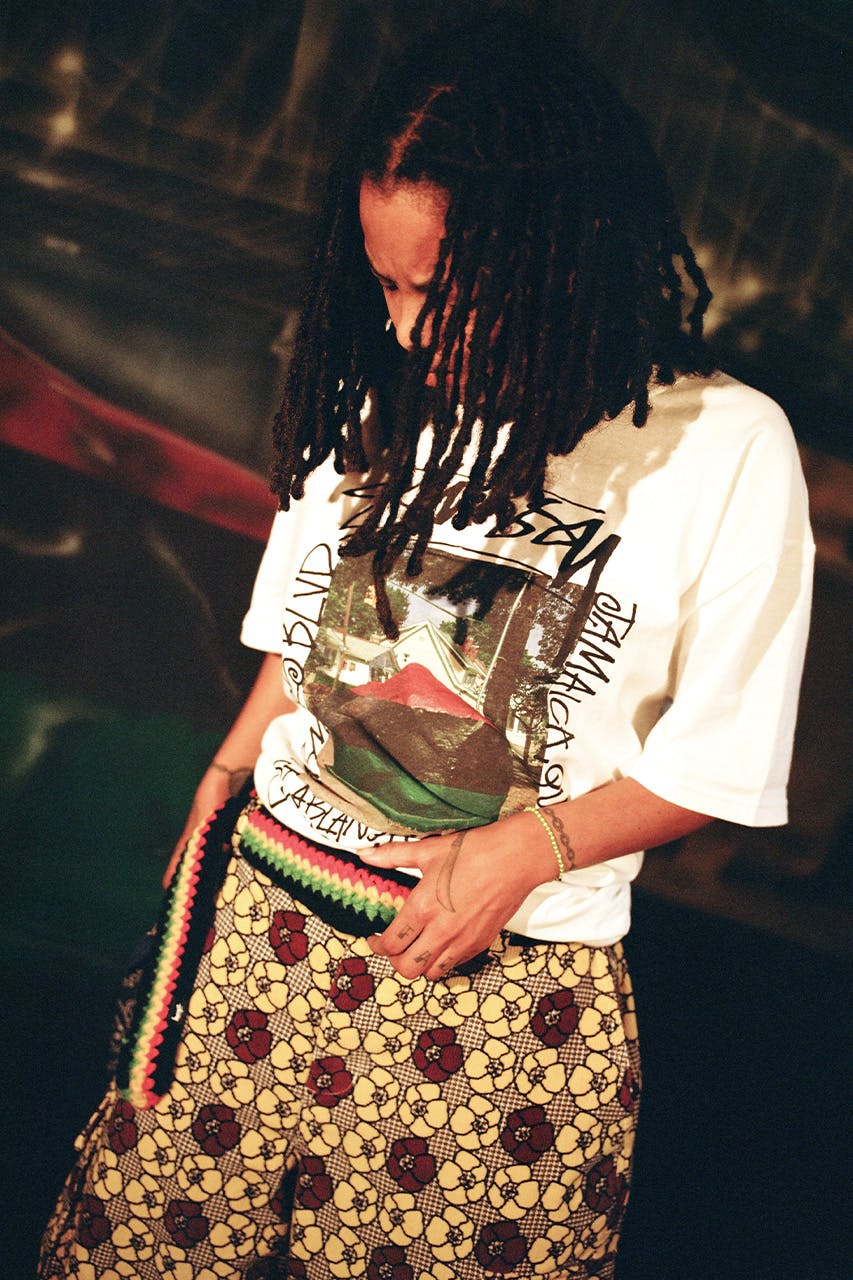 Denim Tears is taking it back to its founder Tremaine Emory's hometown of Jamaica, Queens, New York for its latest Stüssy capsule collection, aptly titled Stüssy Tears.
A follow on from its three-way collaboration with the American skate label and Our Legacy earlier this year, Stüssy Tears is inspired by an inherently nineties aesthetic and pays homage to Emory's origins.
The epochal Denim Tears Cotton Wreath motif collides with Stüssy's Double S logo, and is realized on a pleasing Levi's denim ensemble. Stand-out pieces also include knitted looks in the form of a cardigan and half-zip sweatshirt, as well as a camo hunting jacket, and an array of Denim Tears-infused accessories.
This Stüssy link-up — which is set to land online December 9, 2022 — is the continuation of a pretty busy month for Emory's brand, which last week revealed its biggest collaboration to-date with Dior at Cairo's Grand Egyptian Museum.
Officially titled Dior Tears (what else?), the collection — which is slated for Fall 2023 — sees Emory and Dior Creative Director Kim Jones jam for an offering described as ​​a "dialogue between New York and Paris via New Orleans."
Dior Tears reportedly will expand on Emory's storytelling ethos by unraveling the history of jazz, with collegiate styles like sweater vest and polos nodding to the preppy style of the Black musicians, scholars, and activists during the early 20th century.