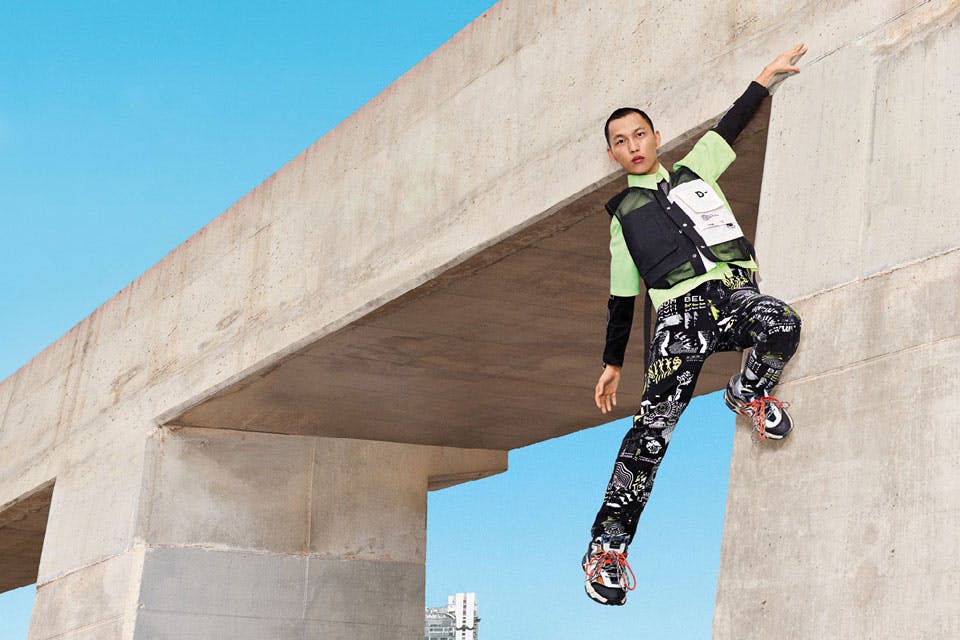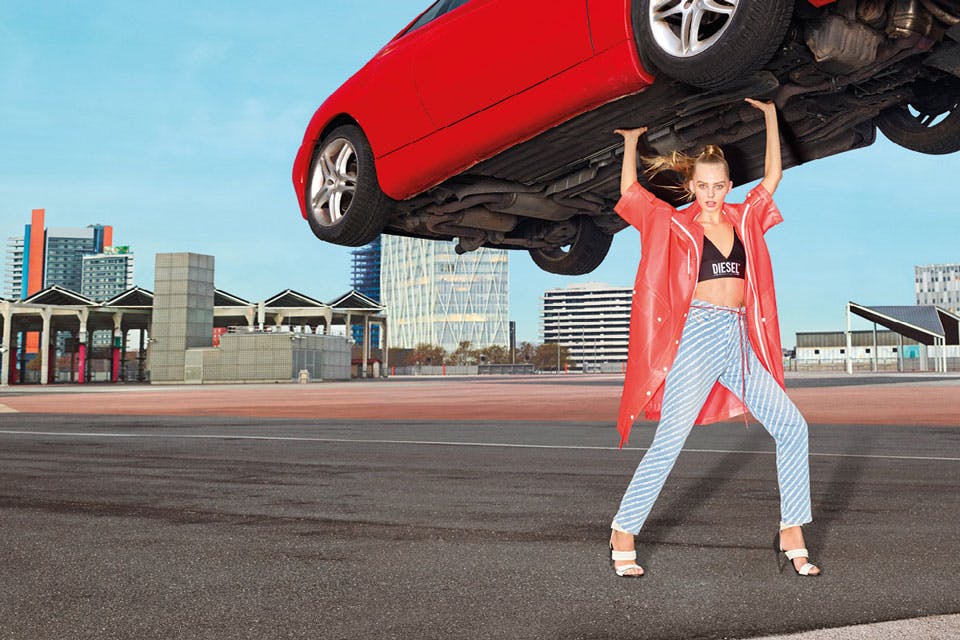 "Just Do It," "I'm Lovin' It," "Share a Coke." Some brands only need three words to etch themselves indelibly into the collective public consciousness.
Back in the early '90s, Diesel founder Renzo Rosso sought a tagline that captured his growing denim empire's provocative streak without talking down to the customer. "For Successful Living" was born. In Rosso's eyes, if you were wearing Diesel, you were winning at life. Hardly complicated, right? As another famous Italian, Leonardo Da Vinci, once said, "simplicity is the ultimate sophistication."
In Diesel's long history of courting heat, the For Successful Living campaign was undoubtedly its most controversial, tackling themes of race, gun violence, and religion head-on. Arguably the most infamous ad was David LaChappelle's "Kissing Sailors," which was debuted at the height of President Clinton's Don't Ask Don't Tell in 1995.
For SS20, Diesel debuts its latest chapter in the For Successful Living story, including a campaign film by François Rousselet. Here's the press-release synopsis:
It features a superhero movie actor on set, having a tough day and not quite nailing his scenes. Over with it (or rather, after having exhausted his movie director), he heads back to his trailer, changes into his Diesel denim gear, steps out looking way more relaxed, and does the thing he couldn't do on set. It's a consequence of who he really is.
Will Diesel's new denim empower you to literally jump over buildings? Probably not, but one can daydream. Watch below.