As Kim Jones launches Dior's first-ever ski capsule, we headed to Mount Titlis in the Swiss Alp to test drive the gear and ponder the true meaning of après-ski.
A lot is made about how the most unlikely aspects of our lives have been reduced to a runway show. The ski slopes, however, have been a serious style arena long before the advent of social media. You can go back to the '70s, when Brigitte Bardot regularly rocked up to the French Alps in skinny jeans, right through the '80s and '90s, a period that saw prep bros exchange their navy blazers for hi-viz (and highly-questionable) rompers.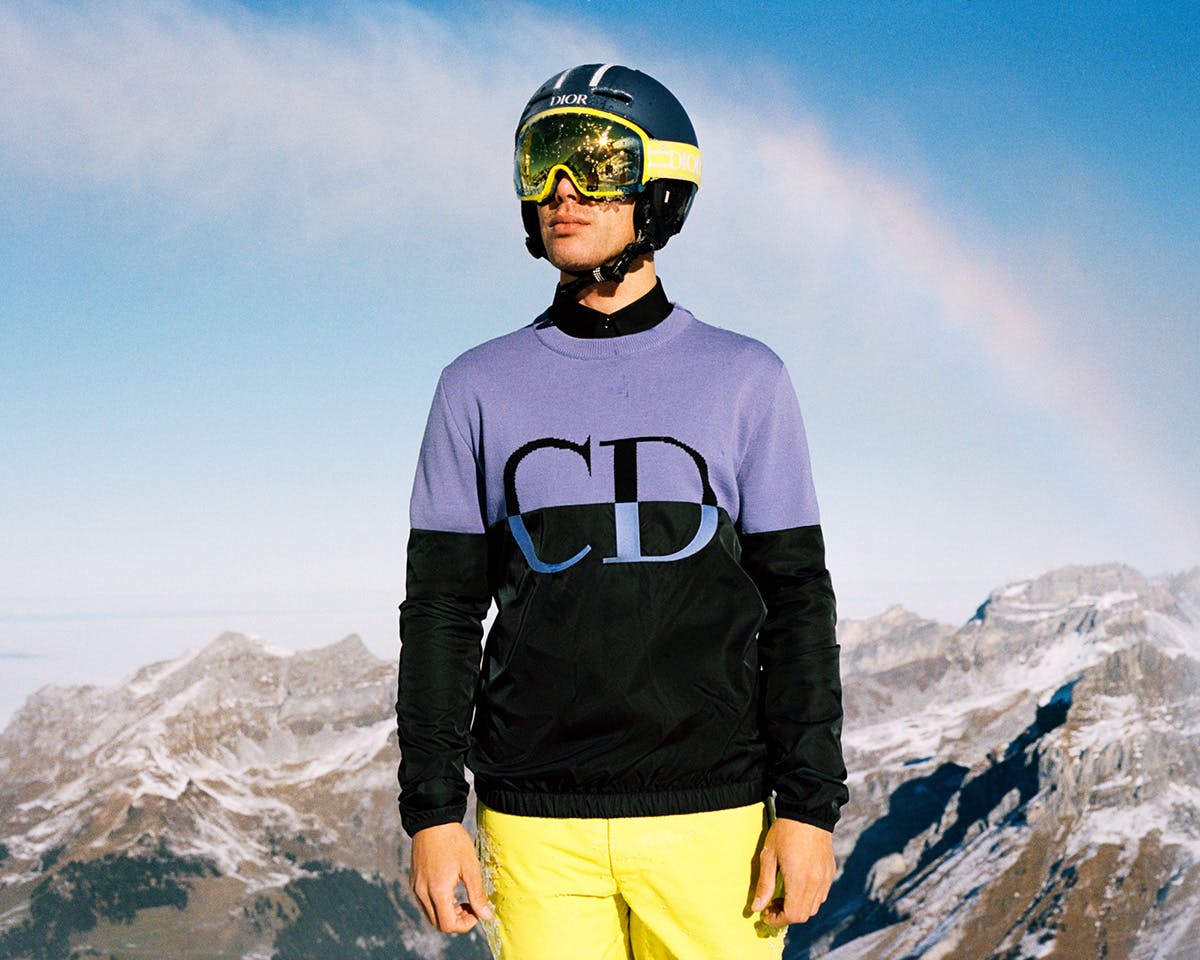 It's easy to understand why brands would cater to snow sports — they're beloved by the elite and those who partake often have plenty of disposable income. But for designers, it presents a unique canvas for creation where the shackles are cut loose. Let's be honest: the gear, when taken out of context, is nuts. It's big and intense, rendering the wearer as a kind of sci-fi creation. Combine that expression with functionality, and its transition from piste to pavement makes sense. After all, cold weather is cold weather, whether you're in St. Moritz or standing on a street corner. Lo Heads are the obvious streetwear link, but it would be remiss not to mention Burton, which has served as an outdoors facilitator for the likes of Yosuke Aizawa, Shinsuke Takizawa, and AK457 creative director Hiroshi Fujiwara.
Further up the food chain, luxury players have carved out a niche of the market with deluxe, boundary-blurring duds that wouldn't look out of place in a Parisian street style gallery. It's built to shred the gnar, but also for looking good when nursing a Gluhwein outside a mountain restaurant.
Highsnobiety / Lukas Wassmann
Kim Jones is someone who knows a thing or two about bringing worlds together, so it's fitting that Dior's first-ever ski capsule is his brainchild. Inspired by vintage Japanese trends and realized in tandem with ski apparel master Descentes, the collection of ready-to-wear collides fluorescent colors with a pared-back aesthetic. It's striking but simple, futurist while bringing the house's codes into alpine terrain. Tailoring symbolizes the very Dior identity, and now it's been adapted to performance — see the laser-cut logo on the purple parka, or the fizzing yellow pant, streamlined for ease of movement. For something a bit more lavish, there's the crewneck sweater with reflective Dior Oblique print, the outlier in a line-up where branding remains mostly low-key.
Highsnobiety / Lukas Wassmann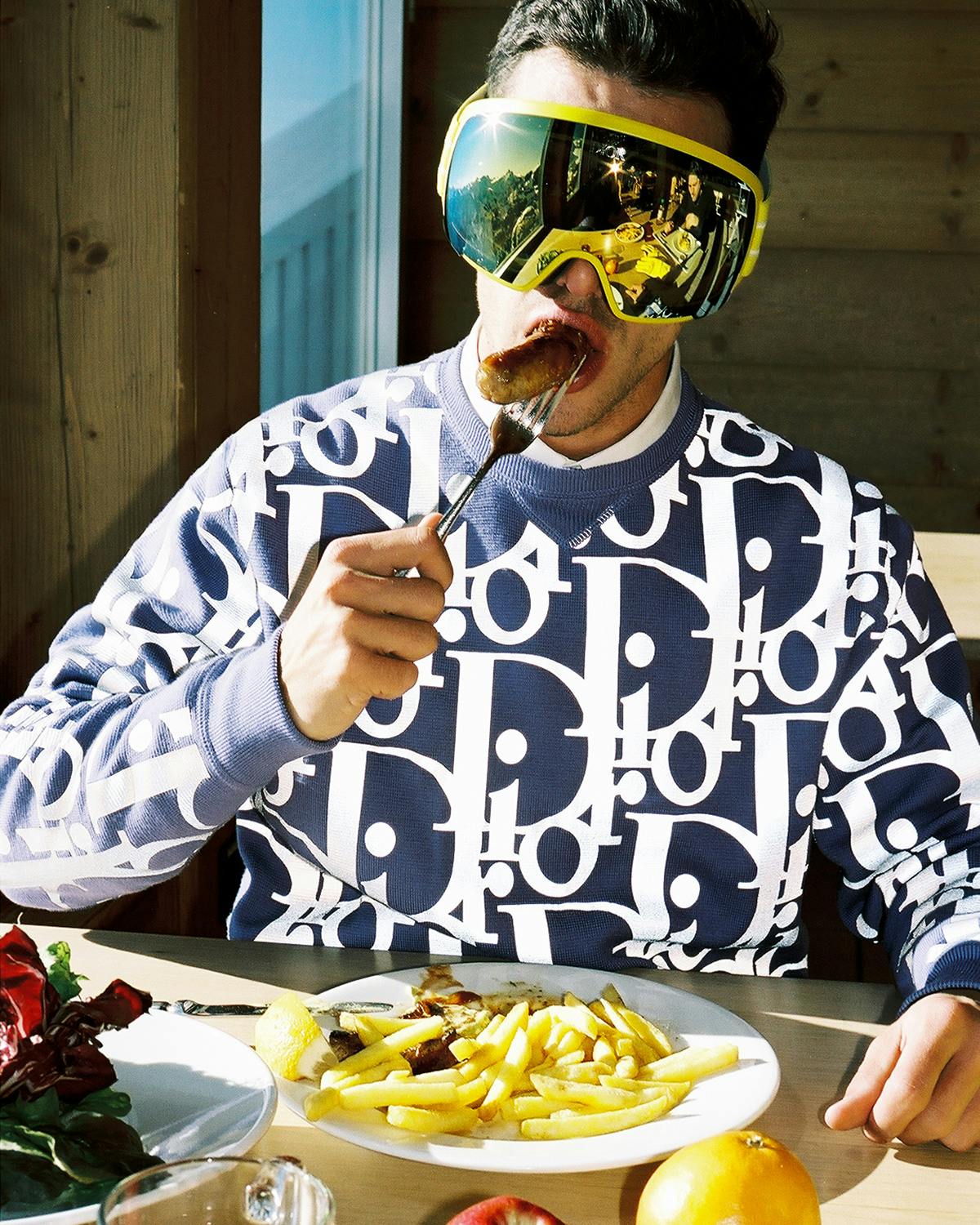 "This ski capsule is the result of different incredible creative encounters with specialist brands such as Descente, AK SKI, and POC," Jones tells Highsnobiety. "To bring them together in this special collaboration gave us the opportunity to present something exciting [and] desirable, that combines our unique savoir-faire with the best technology in the ski world."
As above, additional goodies include the skis and snowboard by AK SKI — the latter coming soon to a hypebeast's wall near you — and a helmet and goggles set courtesy of POC, the Swedish innovators whose hardware is a staple among iron man Tour de France riders.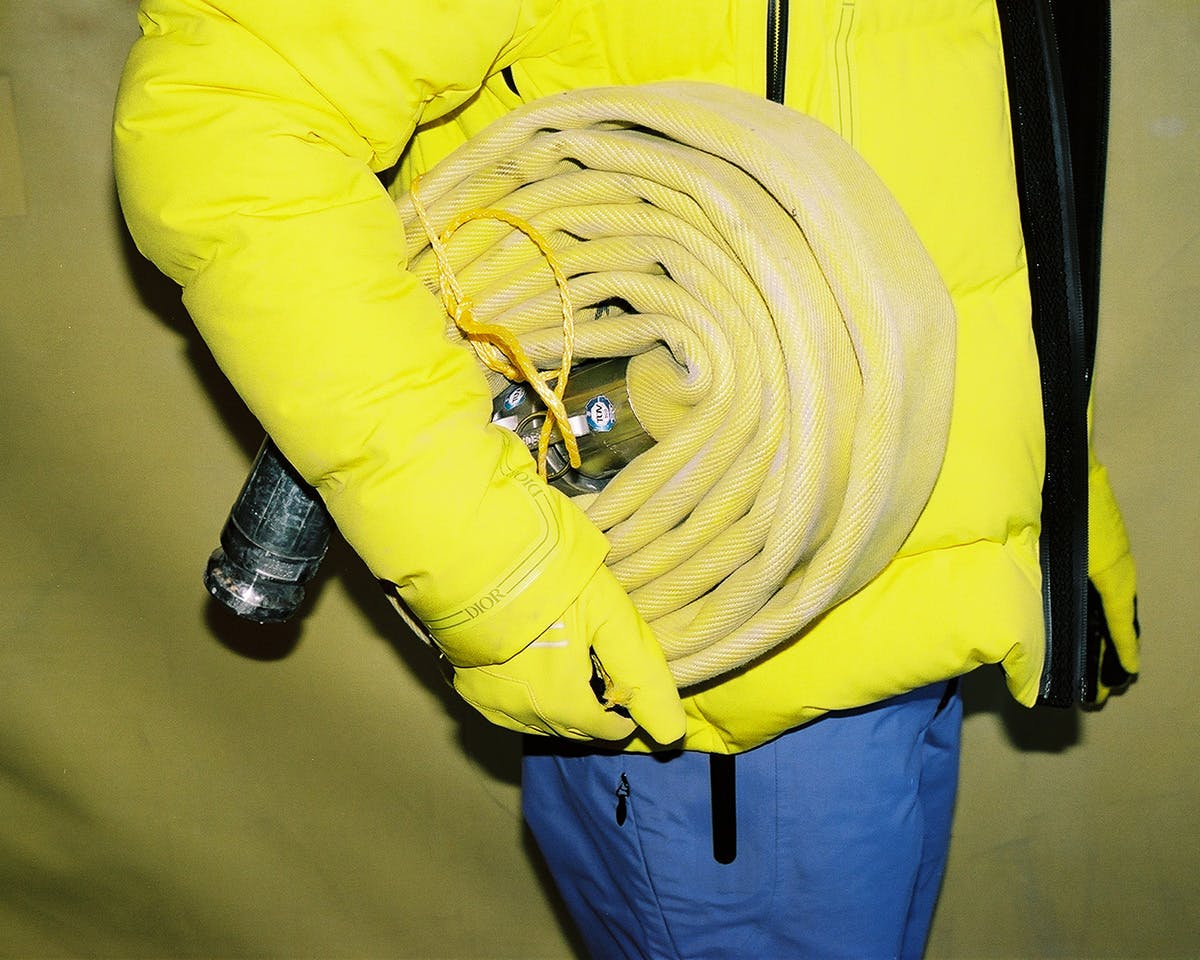 If a sport like snowboarding is skating without wheels, then it checks out that Jones, whose earliest job was working as a distributor for both Supreme (you might remember what came next) and Stüssy at London's Gimme5, would take to it like a duck to water. The luxury world has already embraced the slopes, and now, Dior is taking the relationship to another level. See it for yourself at the pop-up on 109 Greene Street, New York, or online.