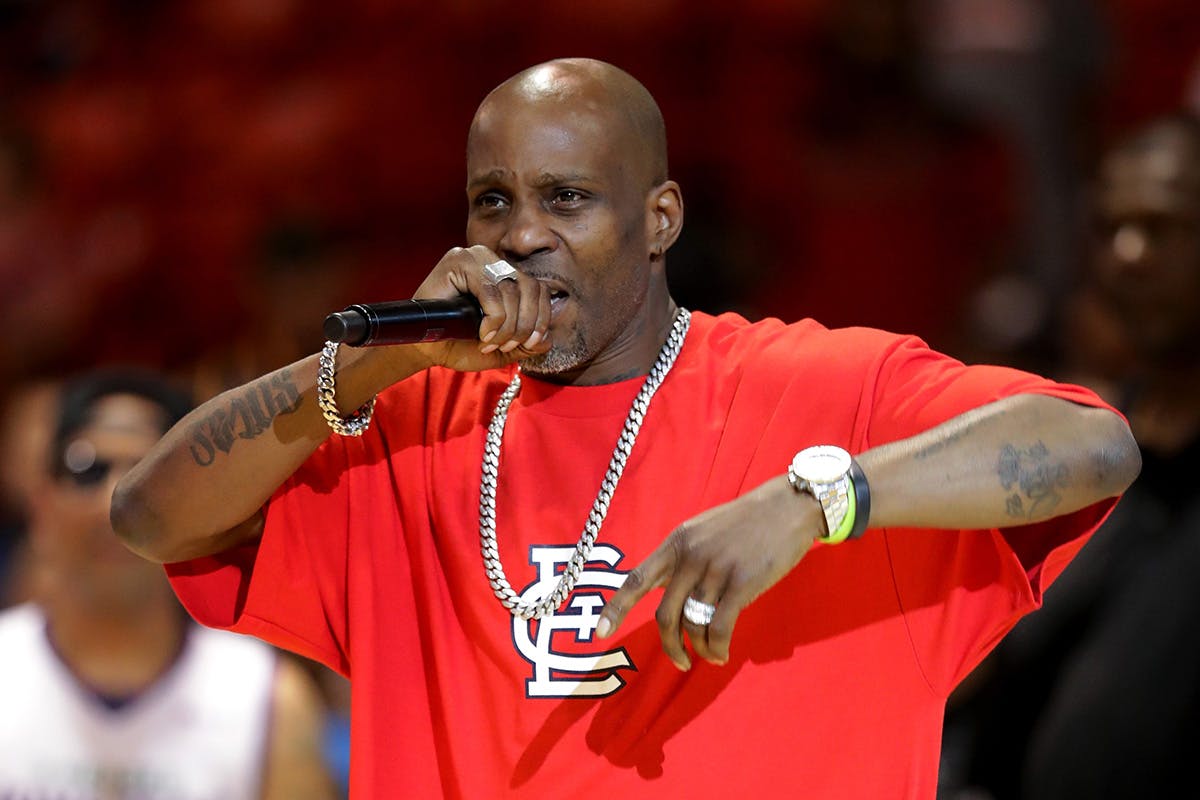 This Saturday, Erica Ford, the co-founder of Life Camp confirmed that the New York State Senate has officially declared December 18th — DMX's birthday — Earl "DMX" Simmons Day. Senate Resolution 631 — "Mourning the untimely death of DMX legendary New York rap icon and talented actor" — was introduced on the NYS Senate floor on Tuesday, April 20 by Senate Majority Leader Andrea Stewart-Cousins and sponsored by Senator Jamaal T. Bailey.
"Our New York State Senate has called December 18 Earl "DMX" Simmons Day," Echi announced. "His lyrics were rapped on the Senate floor by Senator Jamal Bailey who introduced a resolution in his honor. He also has proclamations from Mayor Spano and Mayor Shawyn Patterson Howard."
The news came on the same day that Earl DMX's casket was carried to his memorial service on a monster truck. The towering vehicle led a procession of hundreds of Ruff Ryders on motorbikes from the rapper's hometown of Yonkers to the service at Barclays Center in Brooklyn where Nas, Swizz Beatz, Eve, Kanye West, and the late rapper's children paid their respects.
Though the physical event was restricted to friends and family, the proceedings were broadcast live on BET and online via DMX's YouTube channel. The memorial featured several gospel standards performed by Kanye West and the Sunday Service Choir, a eulogy by Nas, and speeches by Ruff Ryders label co-founders Waah Dean, Dee Dean, as well as Eve, Swizz Beatz, and Jadakiss. Watch it in full below.
A source involved in the planning of the event told TMZ that "a decision has been made to close the event to the public, and limit it to close friends and family. We're told the arena, which can seat 19,000, is only permitted 10% capacity. However, the memorial will be live-streamed." According to reports, the rapper's family and more direct contacts will also attend a more private funeral service at a New York City church today, April 25.
The Mayor of Yonkers had welcomed the idea of holding a memorial close to where the rapper grew up. In the end, the official memorial took place in Brooklyn, however, there are more designs to see a DMX statue or street name in Yonkers.
DMX was also remembered on Apple's Abstract Radio on Friday. The show included messages from A$AP Ferg, DJ Premier, Westside Gunn, Young M.A. Listen to the full episode here.