Alana Chenevert is a writer at heart. She tells me this over the phone as she rattles off scribes who have influenced her: Tim Robbins, David Sedaris, Shakespeare. Better known as Dodgr (formerly known as The Last Artful Dodgr — a Charles Dickens reference) the Portland artist writes, raps, and sings from a place that reveres story, and relishes the entendre and emotion that come with it. "That's part of my job as an artist," she says, "to tell stories, in the most basic but heart-hitting way." Bolstered by an exceptional, elastic voice and a bewitching grasp of melody, she's definitely doing it right.
Though she's managed to fly somewhat under the radar, Dodgr's rap sheet for the past year alone boasts collaborations with Anderson .Paak on his two critically-acclaimed albums Oxnard and Ventura, a duet with Alicia Keys helmed by Mark Ronson, and most recently, a prominent song placement in HBO's wildly popular teen drama series Euphoria. The show, which was lauded for its music supervision, featured Dodgr's buoyantly bummed-out doo-wop single "Hot" in the credits of the sixth episode, and listeners were immediately spellbound by its cinematic sound and Dodgr's alluringly androgynous voice. The lyrics cleverly conjure the speaker as their lover's lap dog: "always by your side / tongue out for the ride," she lilts; a lovesick powerlessness most of us probably wish we couldn't relate to.
Dodgr earned the placement when she and co-producer Ronson played the track for a member of Euphoria's production, but she reveals that "Hot" might otherwise have stayed locked in the vault. "Honestly, I hadn't even planned on releasing the song," she says. "I'd been sitting on that song for damn near two years by the time it actually saw the light of day." It's been months since the season concluded, but Dodgr says new fans continue to discover "Hot" and reach out to her every day. "The aftermath has been incredible. [The song is] doing what I expected it to do in the sense of hitting people in the heart… 'Hot' is definitely the most feelingest ass song I've written in a minute."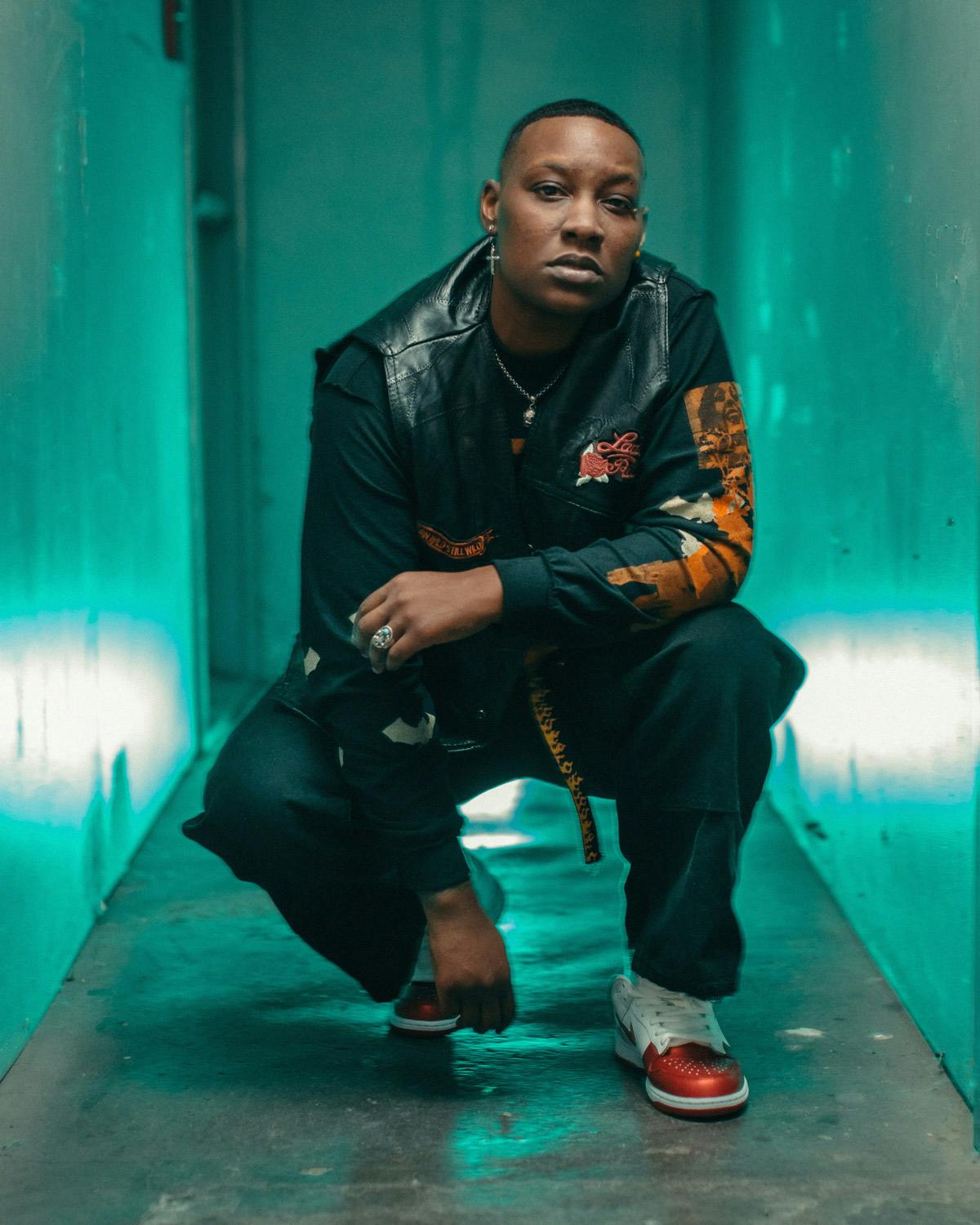 She cautions listeners not to hold out for another "Hot," however. "If they just want 'Hot,' they're gonna be super disappointed, because I'll never give them another. Take that song and live with it," she chuckles. "Every feeling is different, so every song that I have is gonna give you a different feel. But all of 'em fucking go!"
Look no further than "Wrong Way," the equally infectious single released in tandem with "Hot;" Dodgr nimbly raps and croons about the timeless frustrations of dealing with a "fuckboy/fuckgirl/fuckperson," as she paraphrases to me. For more, though, you'll have to wait until her full-length solo debut drops in 2020. She's reticent about the details, but promises "It'll be the most incredible piece of work that I've done."
She has been working closely with Mark Ronson since their management connected them a few years ago. "Mark has been with me [since hearing] stuff he heard on a private SoundCloud link," she says. "The fact that he could hear the potential before I had any of these [newer] songs makes me feel incredible."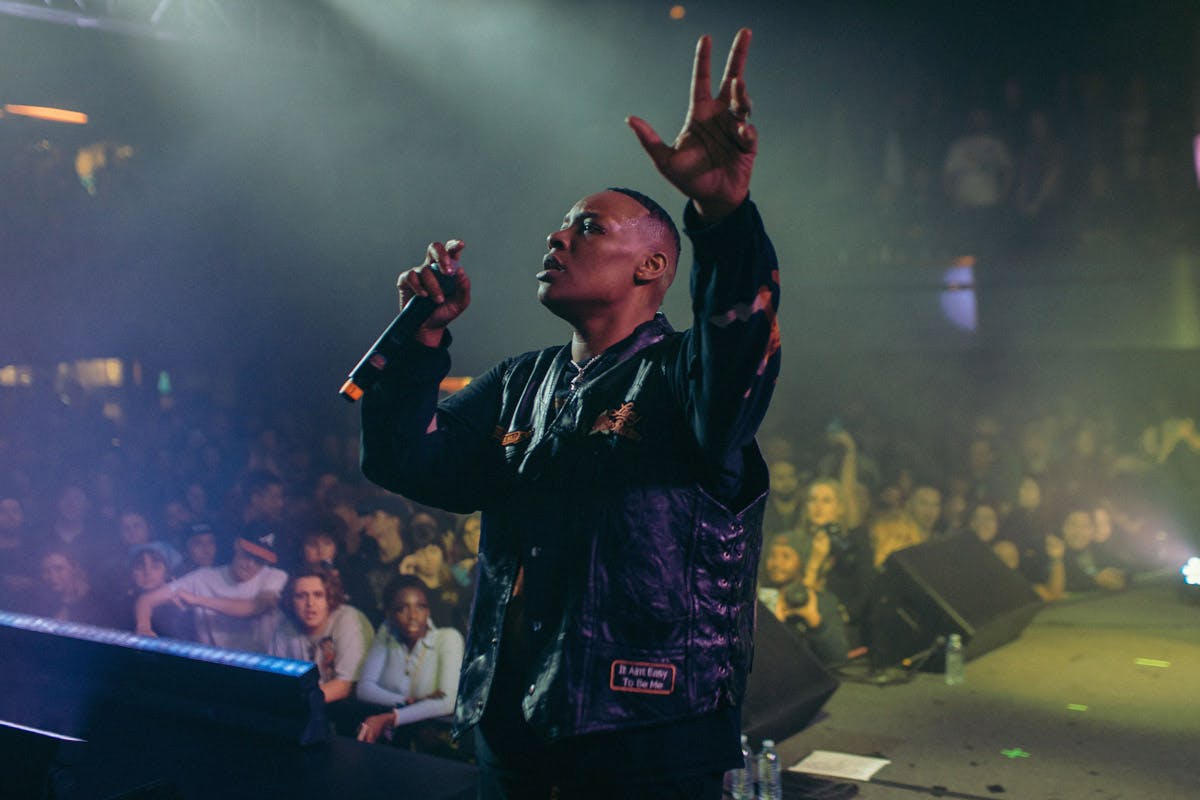 Dodgr was born and raised in Los Angeles, but has been based in Portland since 2013. She recalls the local music scene was "dismal" when she first arrived, especially when it came to hip-hop, but it has since blossomed into a prolific community that Dodgr is proud to partake in and represent. "I want people to know that whatever it is they're looking for, they can find it here," she says, lamenting the lack of mainstream attention paid to the talent in her town. "People haven't been looking in Portland." She shouts out fellow rapper Aminé, Portland's only hip-hop artist to successfully break through on a national scale up to this point. When he performed on The Tonight Show in 2016, he invited Dodgr to share the stage with him.
The stakes of Dodgr's rise are not just for her, but for the whole city. She recently took the stage at Portland's Roseland Theater for Red Bull Presents: Dodgr, a special event hosted by Portugal. The Man, featuring support from Falcons, Blimes and Gab, and Portland's own MAARQUII. The performance was a milestone for Dodgr — her biggest headlining show to date — and a validating moment for the community. For a black, openly queer woman to headline one of the city's most revered stages is "huge" and "unheard of," she says. "The fact that I'm given this opportunity to showcase my skills on this level, in this city, means everything."
But it goes beyond Portland. A recent tweet reads: "If you're black, brown, a womxn, college educated, or queer in any city in the whole world & have no idea who I am, I wanna change that ASAP. I'm for everybody, but I'm especially for you." On what she hopes to offer this audience, Dodgr says, "I grew up not having people that looked like me, or people that I felt represented me. So when I decided to step outside of myself and be vulnerable enough to be an artist, it was really important that I show all of those parts of me… I'm all of these things, and I want to reach out to everybody [else]. There are so many people like us who exist in this world and who can connect to us. That's all we're looking for in this world: to relate."
It's clear from talking to Dodgr even briefly that she exercises this kind of intention in everything she does. Every story — the ones she reads, the ones she lives, the ones she tells — is in service of activating empathy. This awareness of oneself and one's work begets a confident ease that Dodgr emanates. (Although, being a Gemini also helps.) The years she's spent developing herself as an artist prior to this point have prepared her for this chapter, and for the even greater things to come. "I have gotten to this place of acceptance with myself where it doesn't matter how anyone else perceives me, because I know how I see me… I can't force you to view me the way that I view me. All I can do is just show myself."