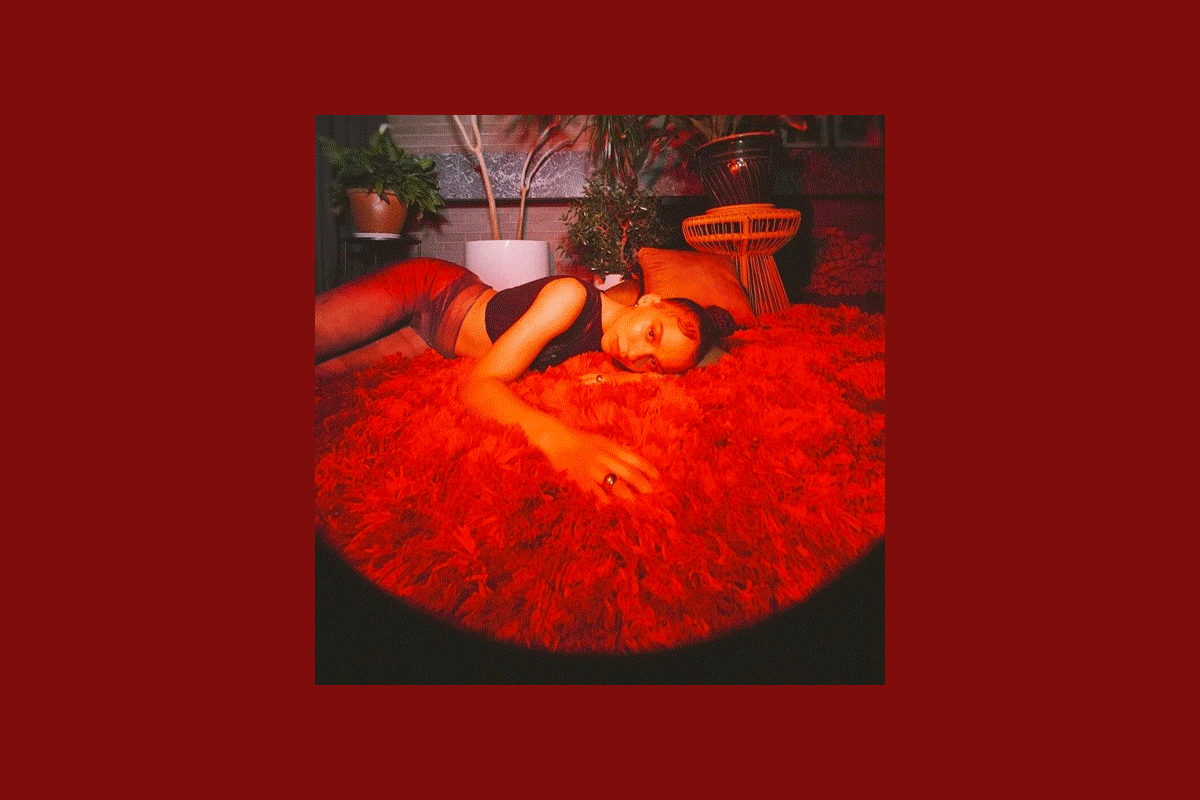 "Too much Kanye." It's a sentiment shared by even the most die-hard Yeezy heads here at Highsnobiety, given the DONDA deluge that has drenched our site and social media pages over the past month or so. Look, the guy's plenty talented but it's a lot to take in, even without his major baggage.
So, although there's plenty more DONDA to come, we figured it's well past due for us to show some love to independent artists doing their own thing irrespective Yeezy. Consider this the DONDA Detox, a much-needed break from the Yeezy deluge intended to spread some of the love to well-deserving artists that the Highsnobiety team has been indulging in.
Berwyn - Tape 2/Fomalhaut
"Start to finish, the tone is very introspective and vulnerable; touching on love, betrayal, loneliness, and regret. A lot of the storytelling is relatable and grounded, yet presented with a pretty uplifting vocal performance & beat selection." — Sam Cole, Associate Style Editor
Lyra Pramuk - Fountain, Delta
"Lyra Pramuk's 2020 debut album, Fountain, is a masterpiece, the herald of a musician with a Björk-like capacity for pure invention. The upcoming remix project, Delta, expands its sonic world into a full fledged club mix with an army of collaborators, including Hudson Mohawke and Colin Self. Ironically, Delta should be the perfect thing to fill the club-less void of a Delta-variant-driven autumn..." — Jake Indiana, Senior Features Editor
Hiroshi Yoshimura - GREEN
"The late Japanese ambient/minimalist composer Hiroshi Yoshimura recorded GREEN over the Tokyo winter of 1985 and 1986. Last year's reissue leaves us with a natural sonic antidote for 2021's chaotic cyborgian dystopia. Elemental, crisp, grounded — it's a warm, cleansing bath for your brain." — Dre Rojas, Social Media Director
Garbage - No Gods No Masters
"When I was a questionably dressed and heavily makeup-ed teenager, I would start my day by blasting Garbage, pressing replay on tracks including "Stupid Girl" and "I Hate Love" to assuage my high school angst. (It kinda worked.) A decade later, singer Shirley Manson is still quenching my thirst for drama — with No Gods No Masters, the '90s icon returns with a healthy serving of sneering vocals and restless instrumentals that reflect the uncertain era we're all weathering." — Alex Pauly, Style Writer
upandcoming - Landscape
"I would've loved to pay up for upandcoming's long-deserved discography compilation when it came out a few years ago, but I had already bought and backed up each individual tune within my .mp3 collection almost a decade earlier (yes, .mp3 collection, I am a caveman). Their unexpected new EP — a wistful, jazzy shrug perfect for hazy summer evenings — finally lets me toss money their way once again and I couldn't be happier." — Jake Silbert, News Editor
L'Rain - Fatigue
"I've been listening to L'Rain's new album Fatigue. It's a beautiful follow-up to her debut record. There's so much packed in so well, so it feels like a slightly different listen every time. 10/10 would recommend, no skips. I've also been trying to re-listen to Lorde's new album in case it gets any better. It does not." — Isabelle Hore-Thorburn, Weekend Staff Writer
Pip Millett - Motion Sick
"It's been my go-to for work tunes and the vibe is amazing. Pip Millet is an absolutely amazing lyricist, and the EP has been playing on repeat since I first discovered it. Pip is definitely going to be huge, and I can't wait to continue to follow her journey." — Tora Northman, News Editor
Inhaler - It Won't Always Be Like This
"My friends and I have enjoyed several weekend getaways recently, and Inhaler's "It Won't Always Be Like This" is the perfect soundtrack for a summer road trip. Probably my favorite record of the year so far, too." – Jonathan Sawyer, Staff Writer
Brainstory - "Vortex"
"No idea who or what this band is, but heard Benji B play it on his show a few weeks ago and the album was absolutely bussin. It sounds a bit like BADBADNOTGOOD and is what I'd describe as Kuumba incense ambience." — Graeme Campbell, News Editor