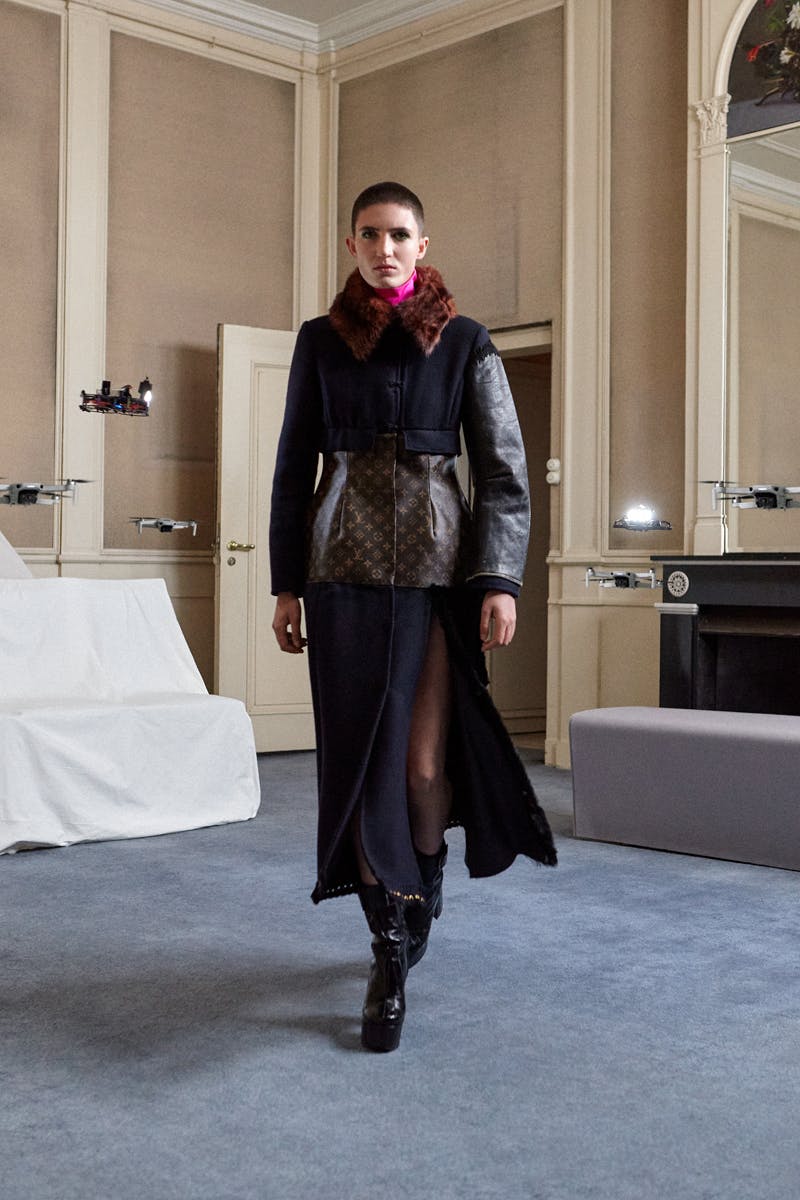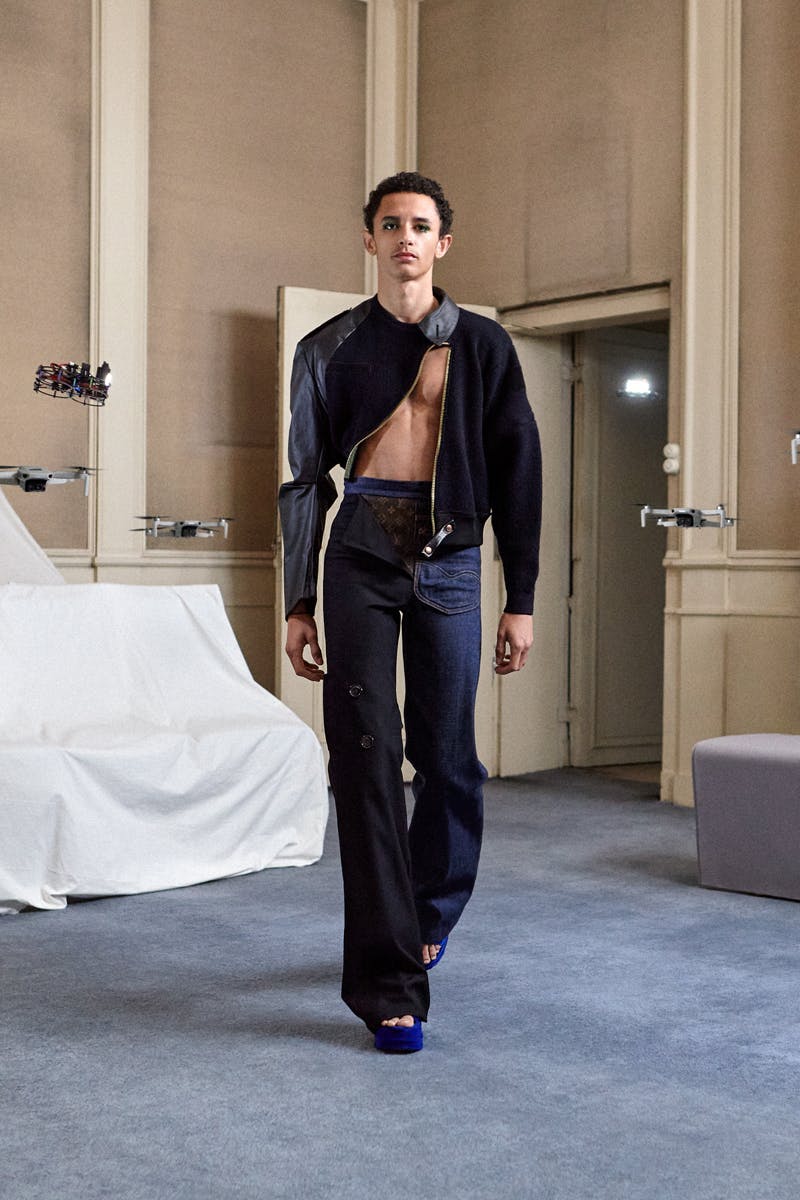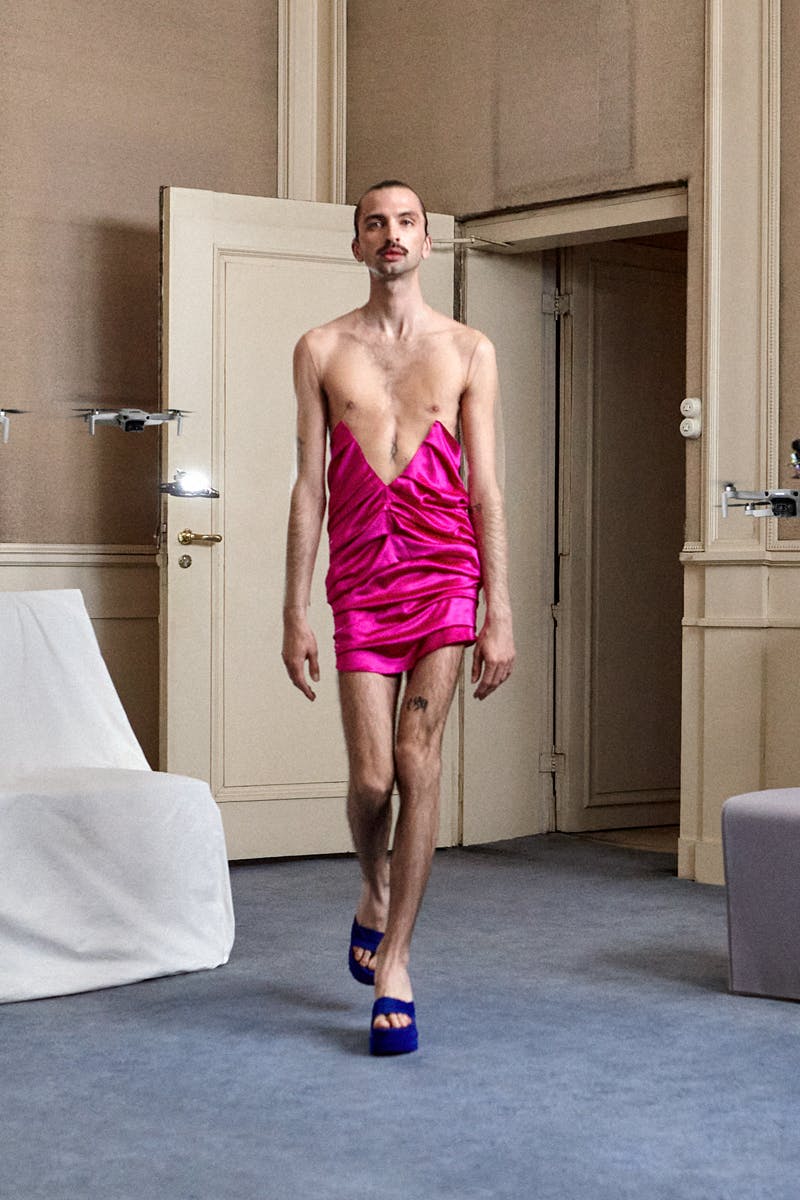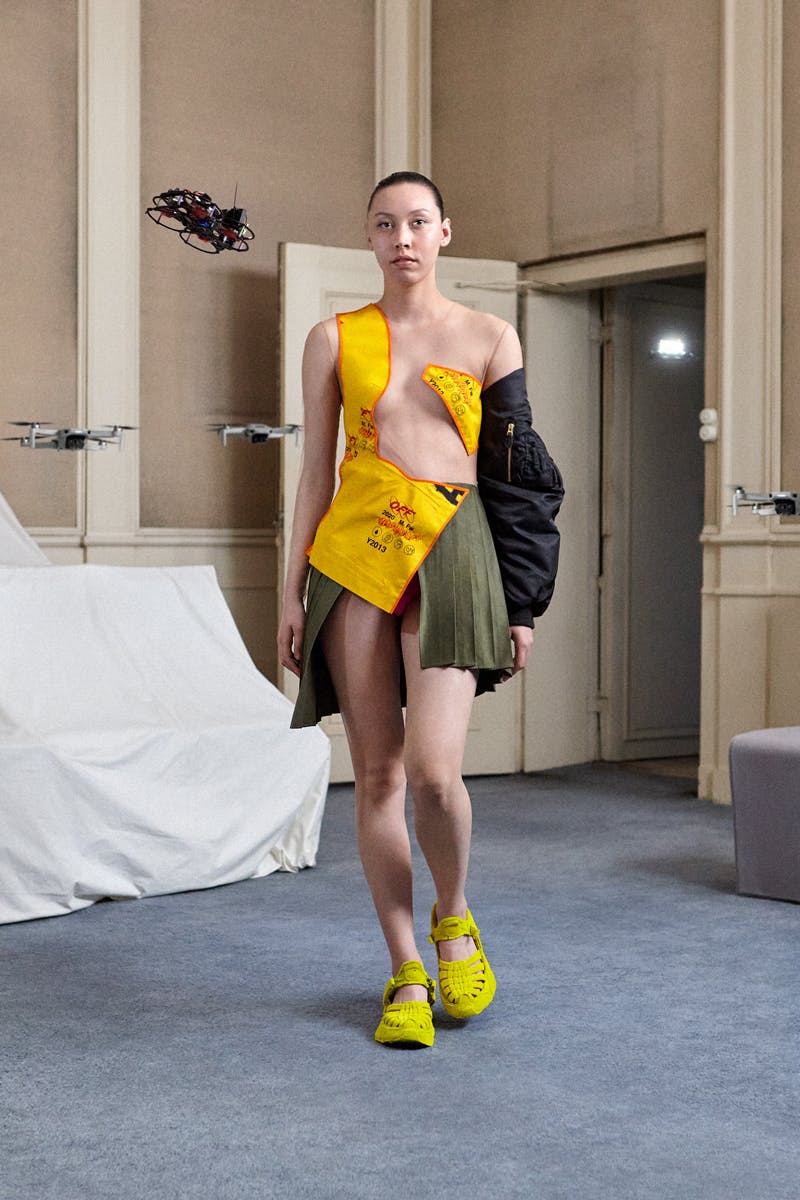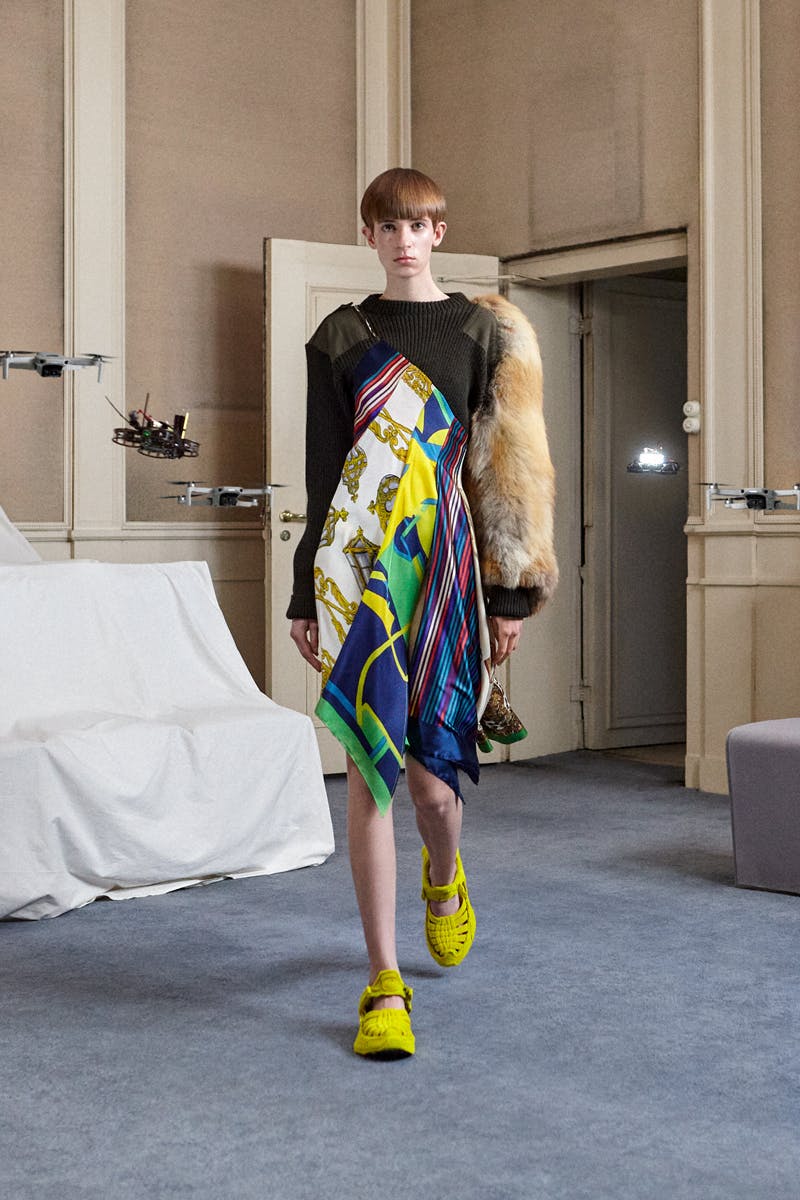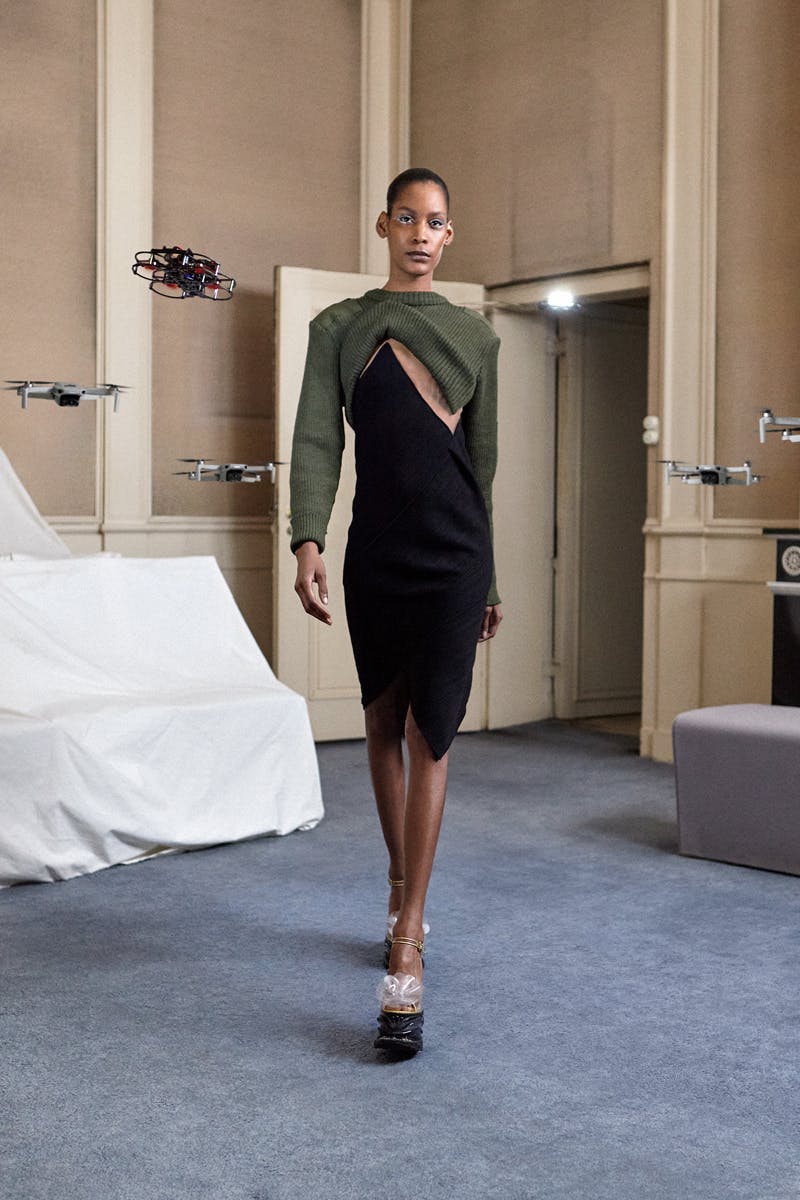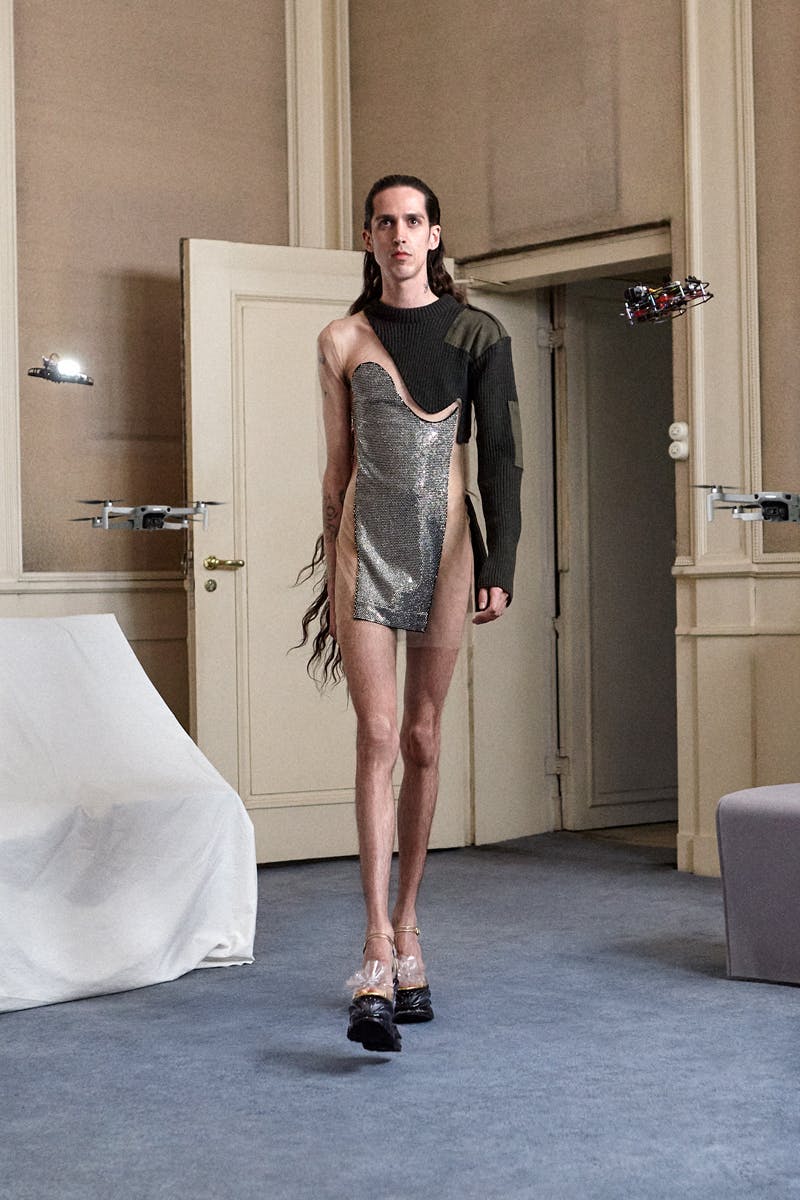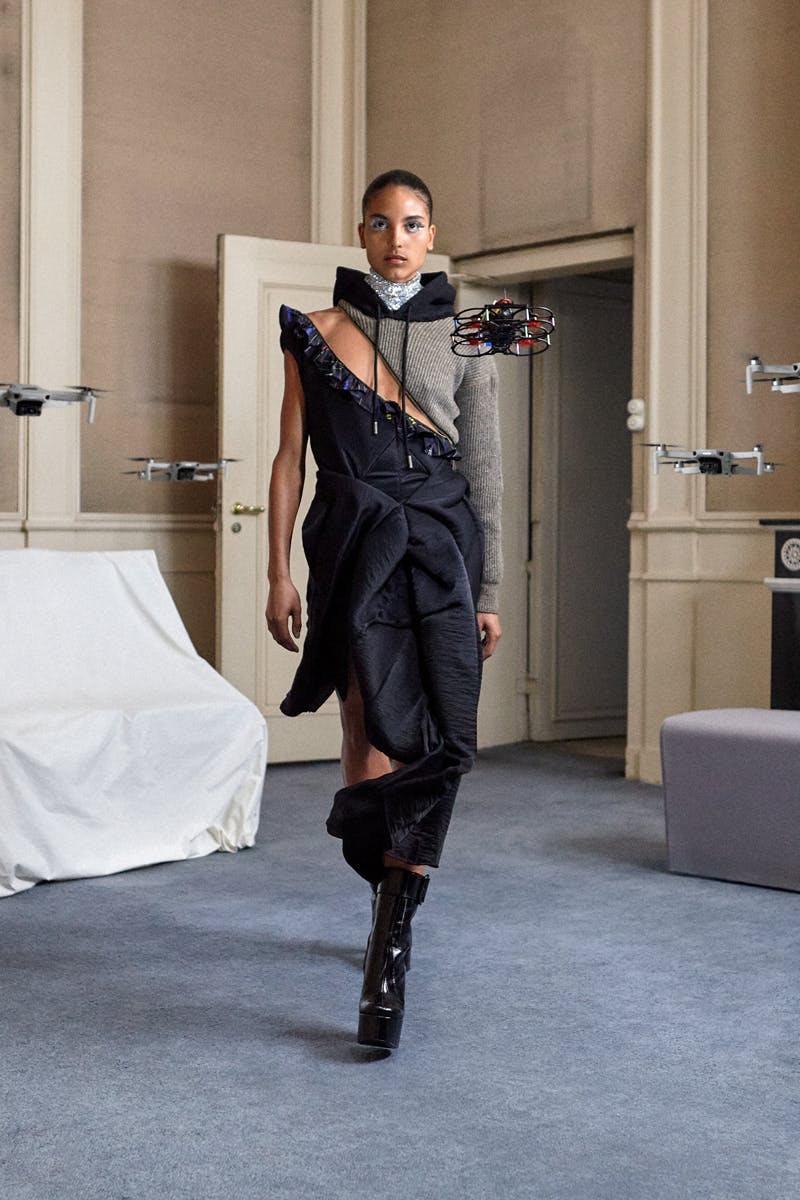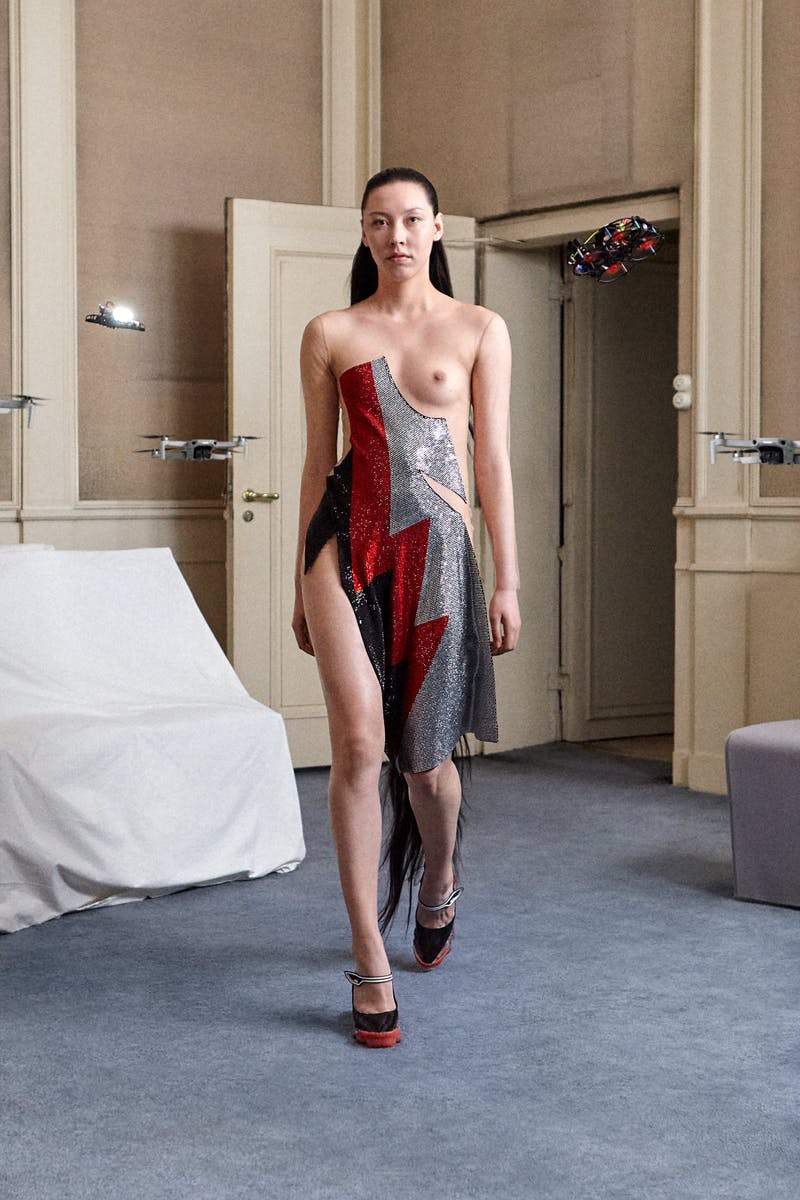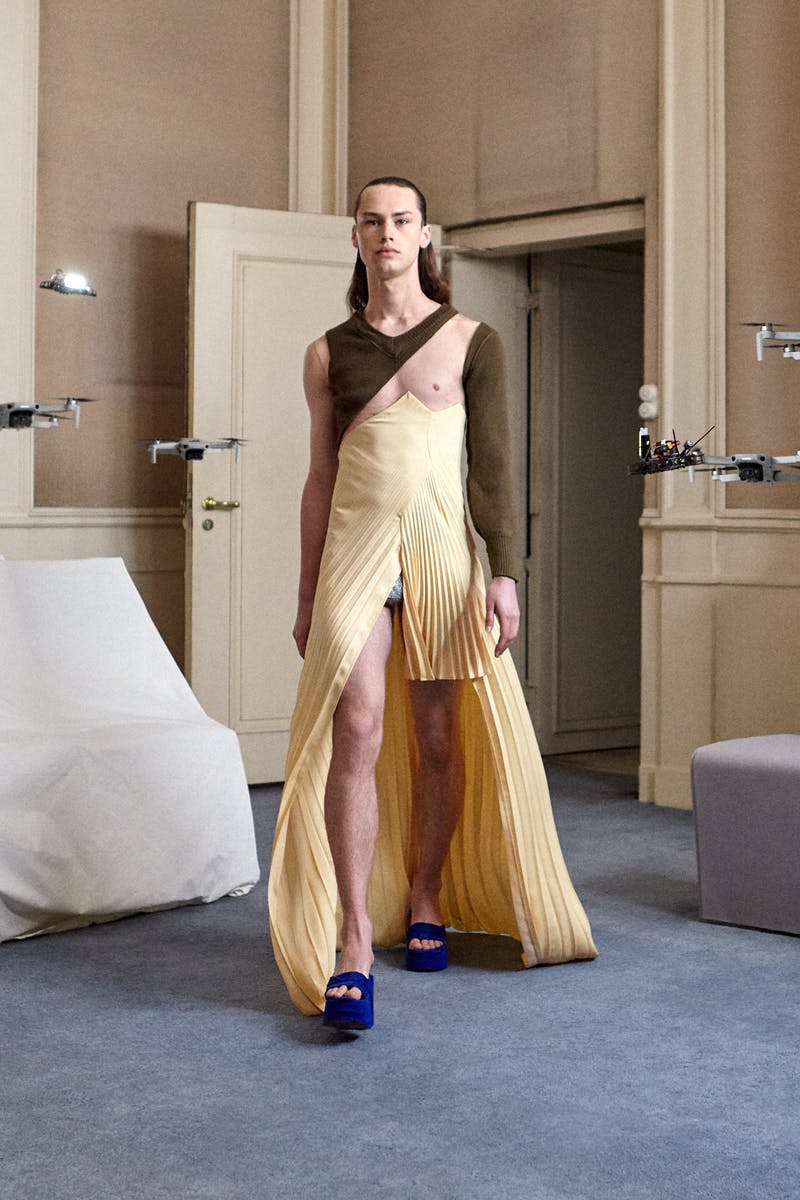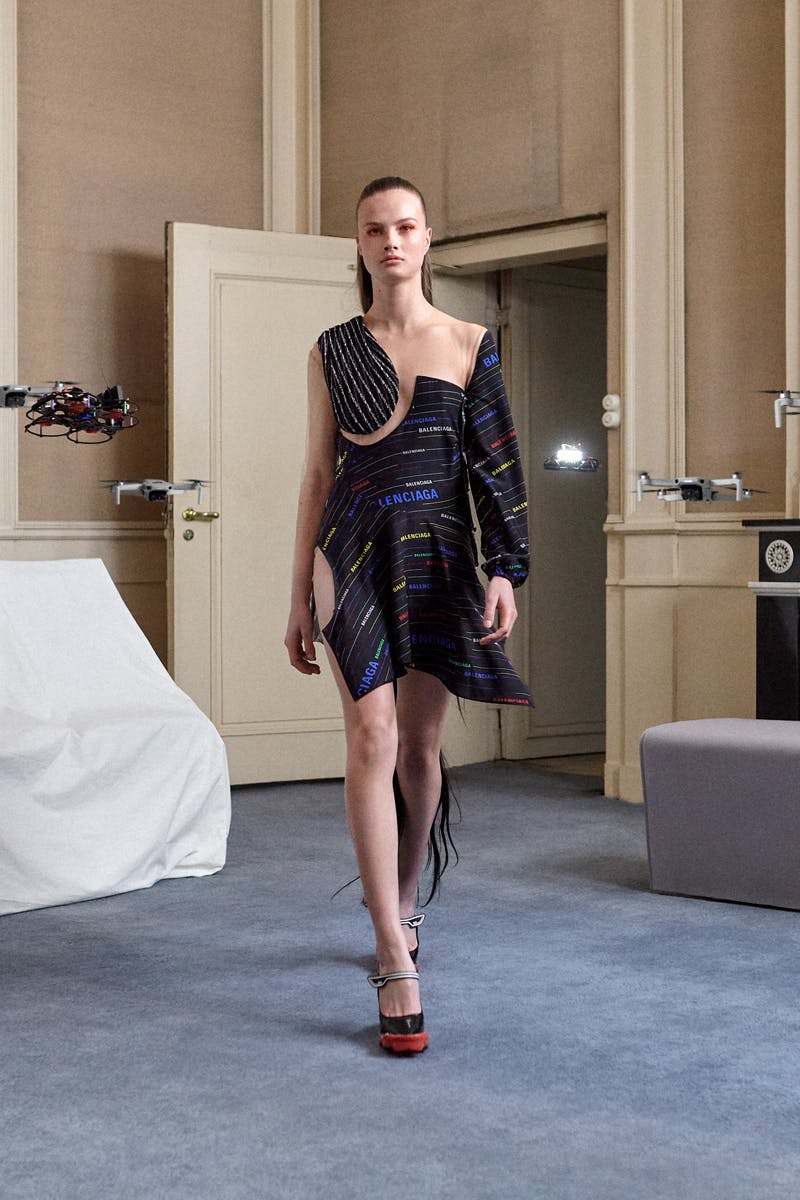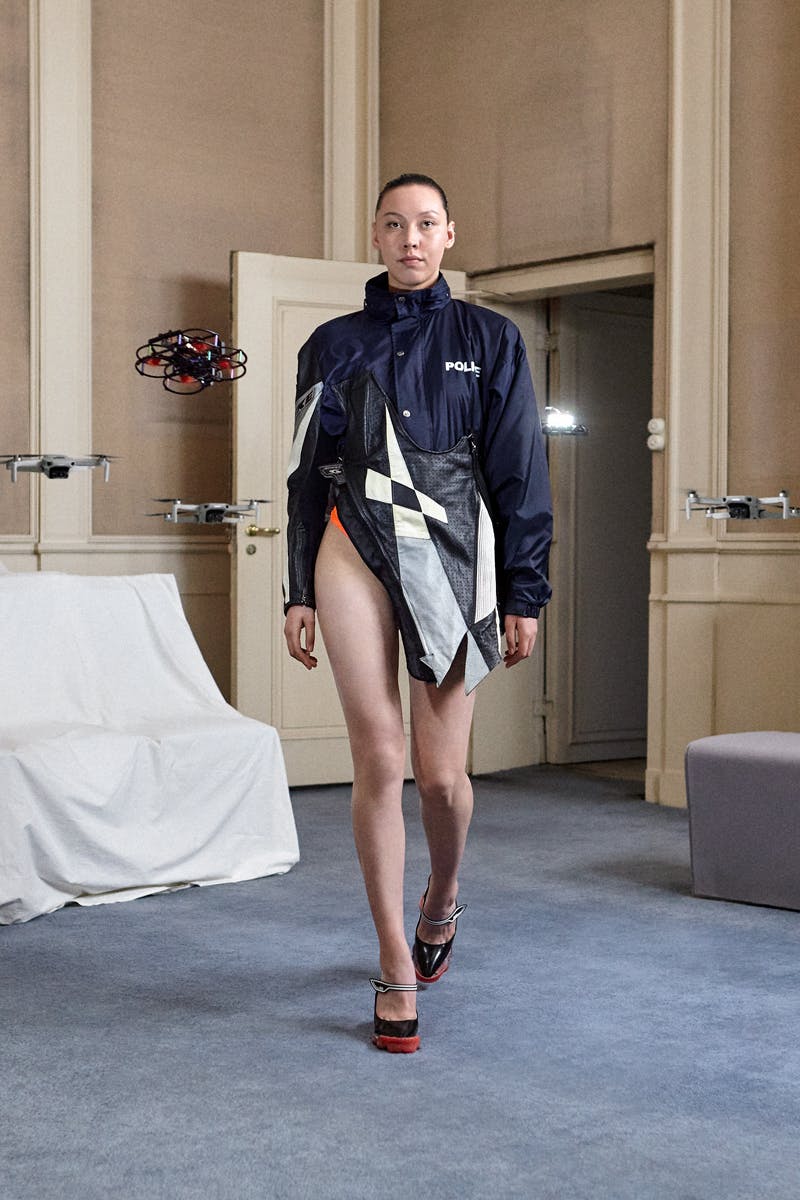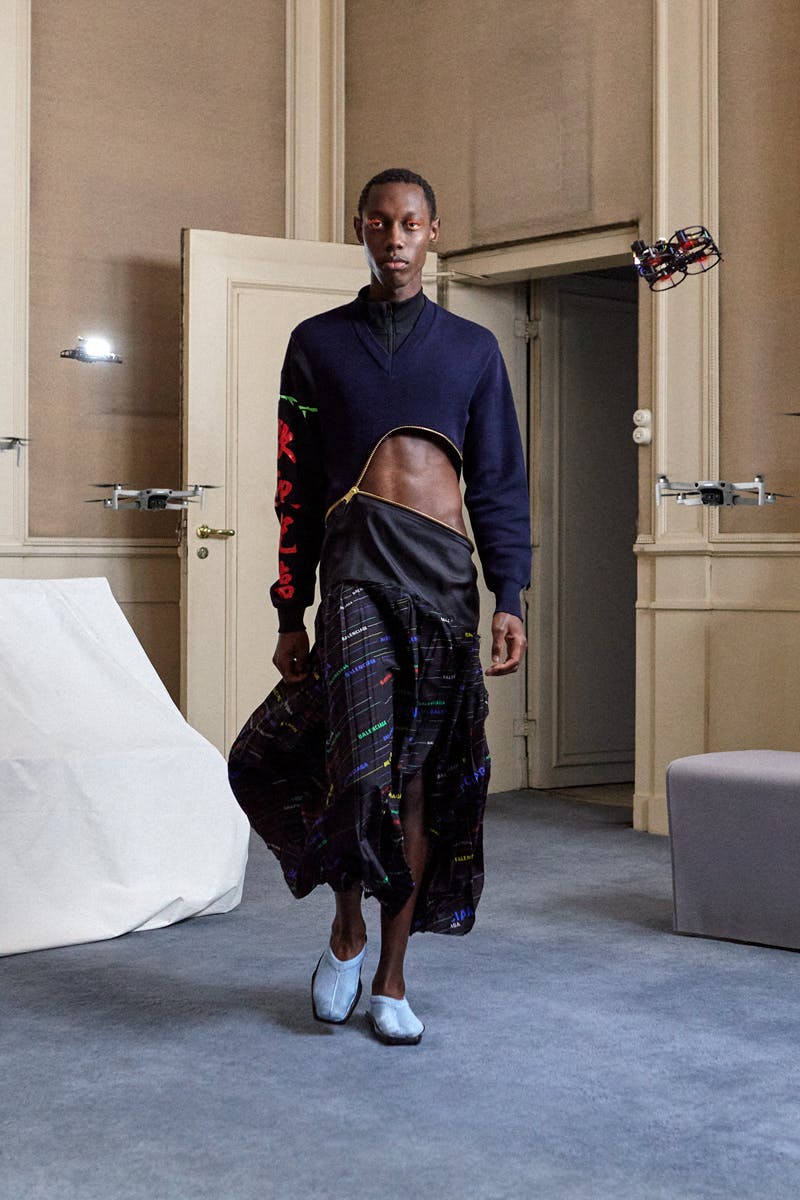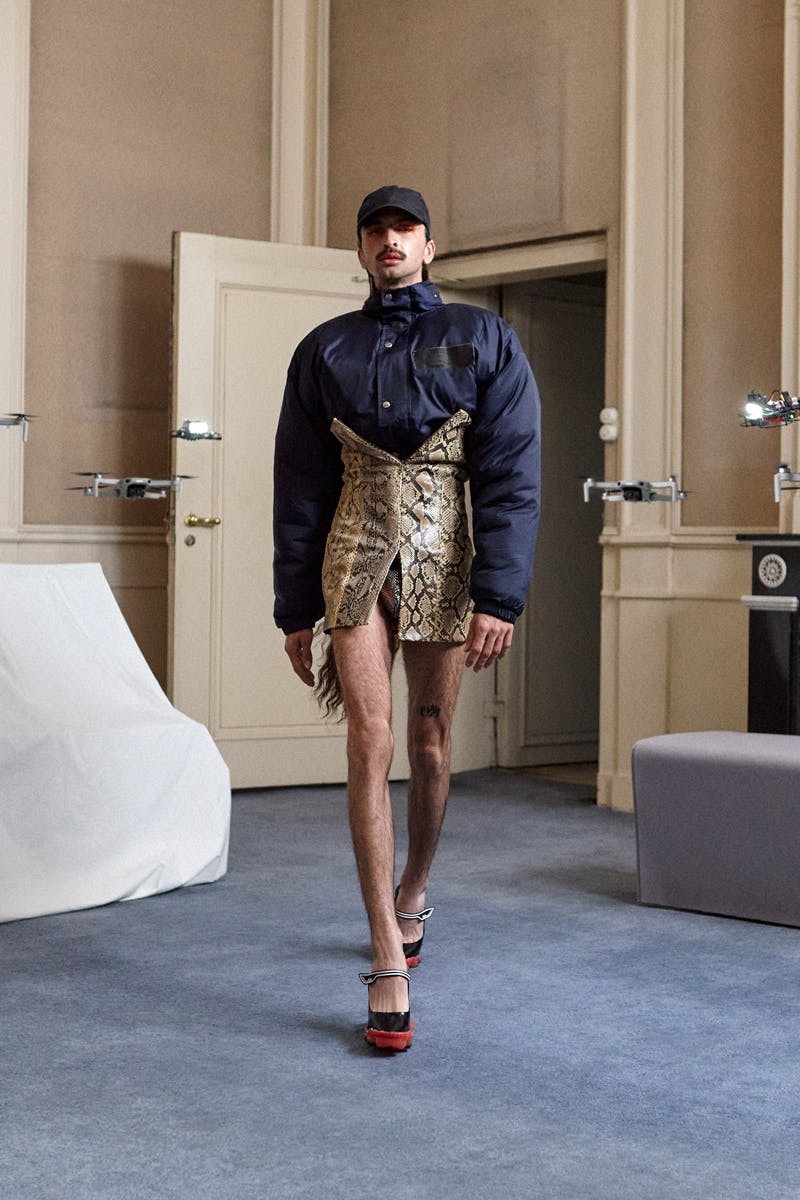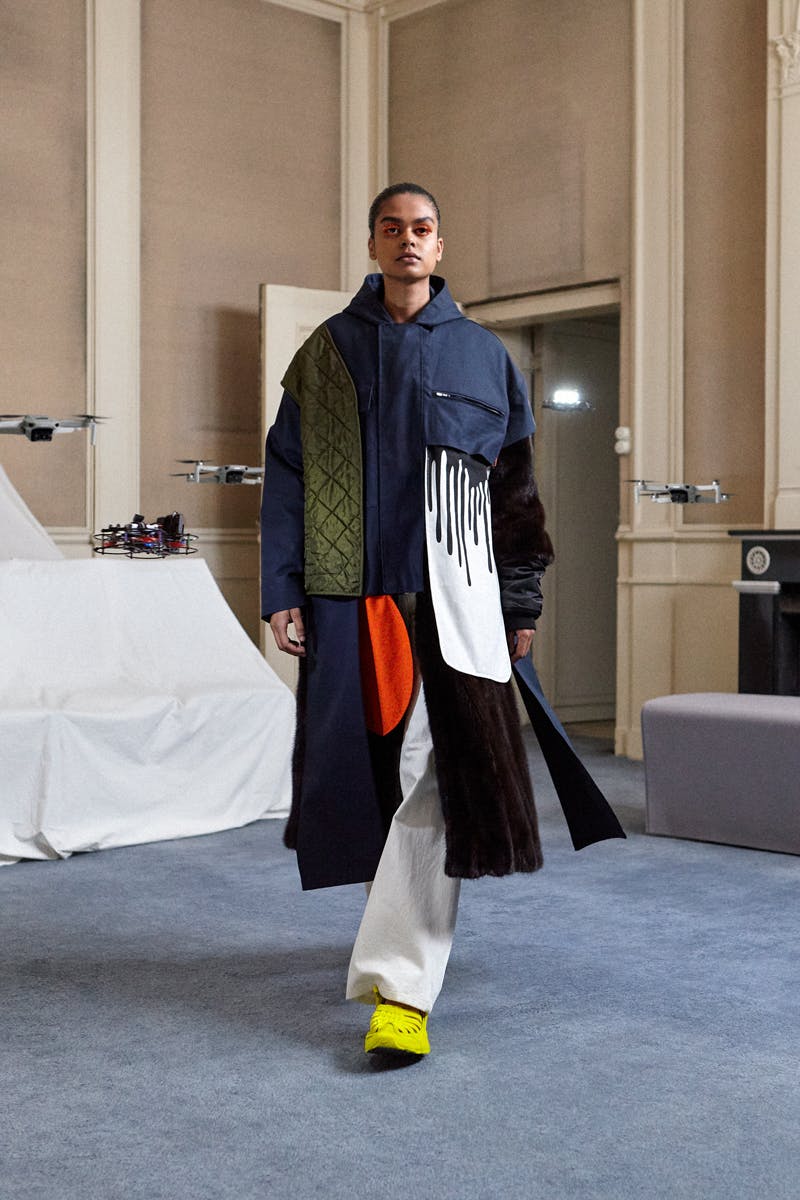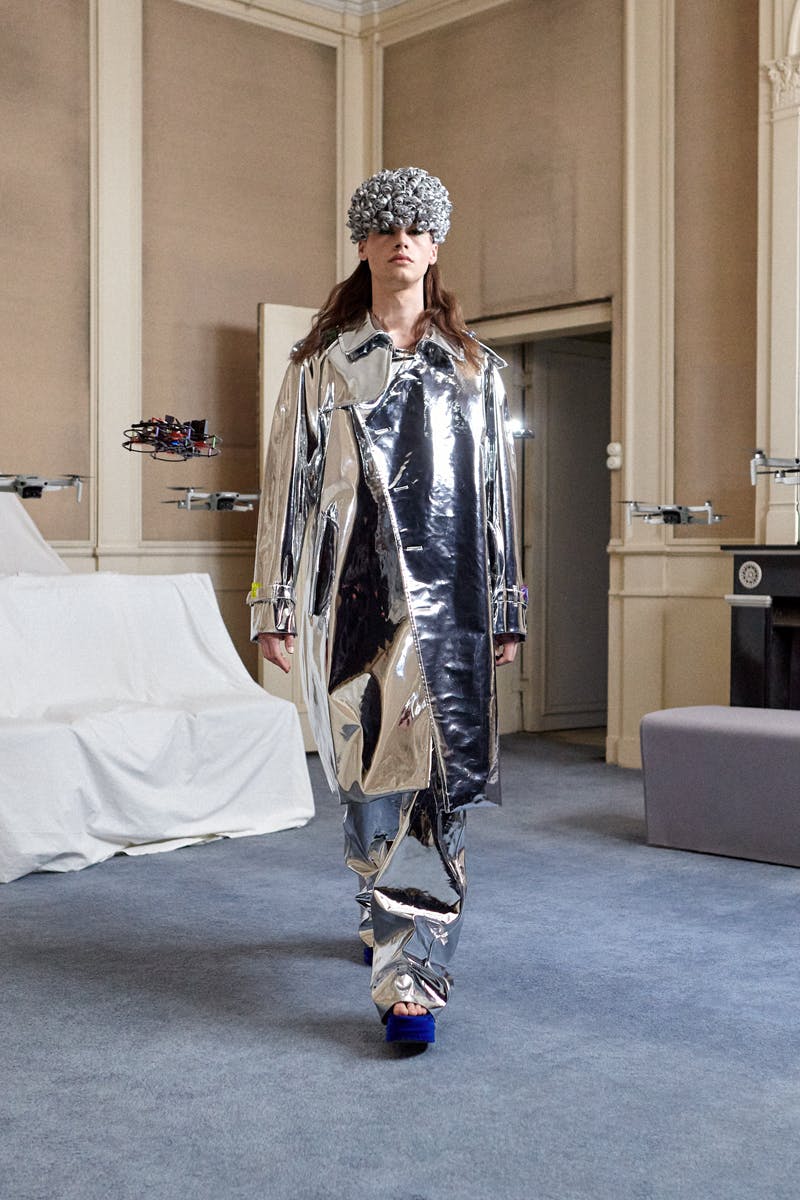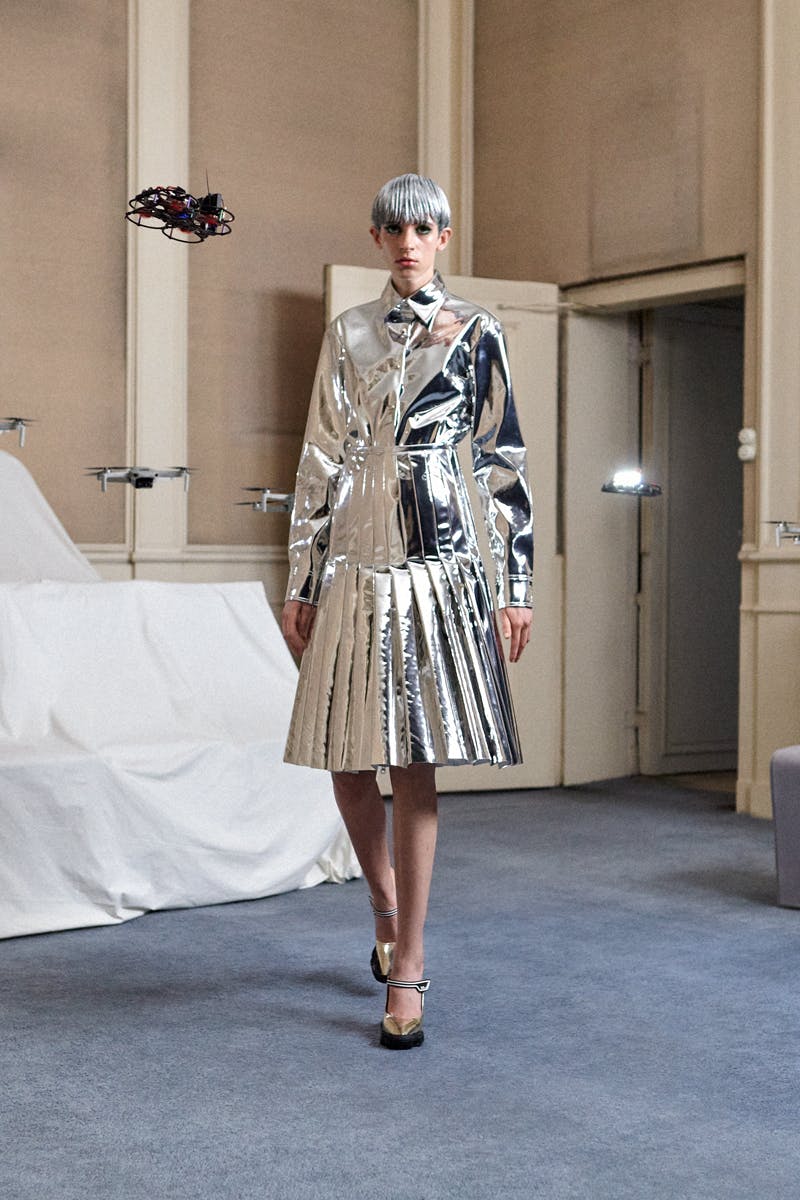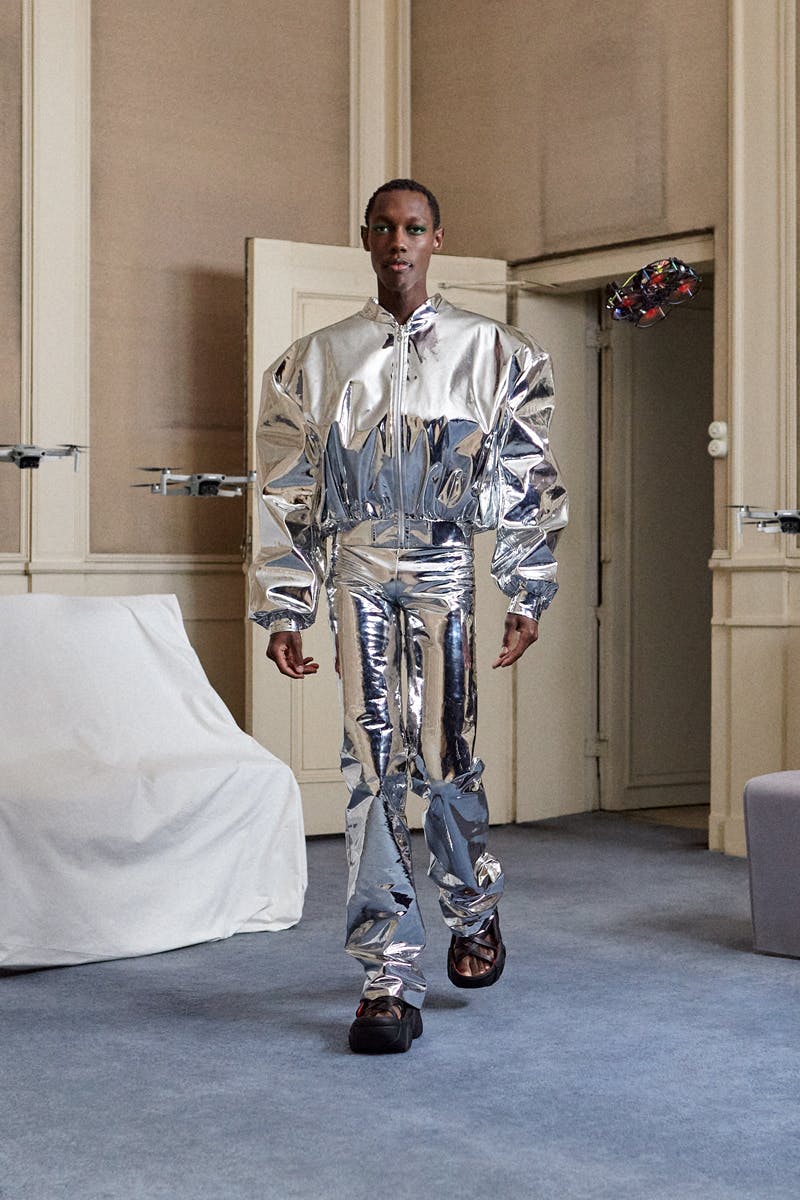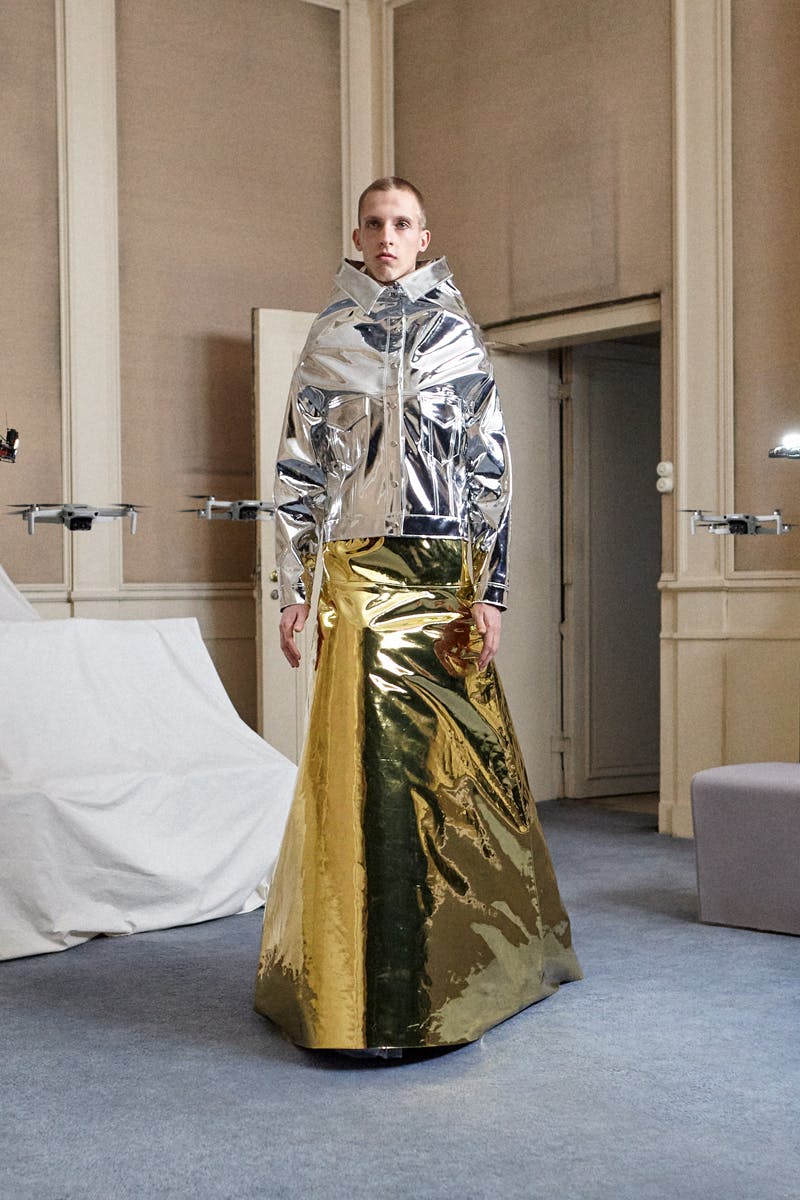 The FROW was once the holy grail of Fashion Week invitations, a status symbol nearly as important as actually wearing the luxury labels that presented at each seasonal event. COVID-19 has all but destroyed its relevance — for now — but enterprising designers like Martine Rose have done away with pomp and circumstance in favor of something more intimate. Duran Lantink, meanwhile, has found a clever way to meet the traditions of old and contemporary innovation halfway, giving guests access to their very own drone to view his latest selection of upcycled apparel.
Shortlisted for the 2019 LVMH Prize, Lantink has since tripled down on his zeal for upcycling, transforming old season luxury goods from the likes of Louis Vuitton, Prada, Vetements, Balenciaga, Dries van Noten, and Marine Serre into brand new one-offs. "In the beginning, we started with stores to see how we could work with their deadstock to see how we could stop their clothes going into landfill," Lantink told Vogue. Each item is handmade in his temporary residence in one of the Dutch royal family's hunting lodges, a suitably dreamlike locale for hosting Lantink's optimistic vision of circular fashion.
Dubbed "Springsummerautumnwinter," the season-less runway show spliced unworn apparel from Lantink's previous collections with deadstock duds from the aforementioned labels, realizing seductive dresses, survivalist vests, and asymmetric bombers aplenty. The mish-mashed wearables are part of his push to create a new type of bespoke, with direct-to-consumer sales via the Duran Lantink web store allowing for personalized customization from pre-existing items.
"When you're fed up with something, you can click on two tabs. One, where you can resell. On the other, we will work with you to remake what you have to become whatever you like," Lantink continued. "So a coat can become a dress. A dress can become a shirt. A shirt can be trousers." And, with the continued efforts of trailblazers like Lantink, the fashion industry can become less wasteful.