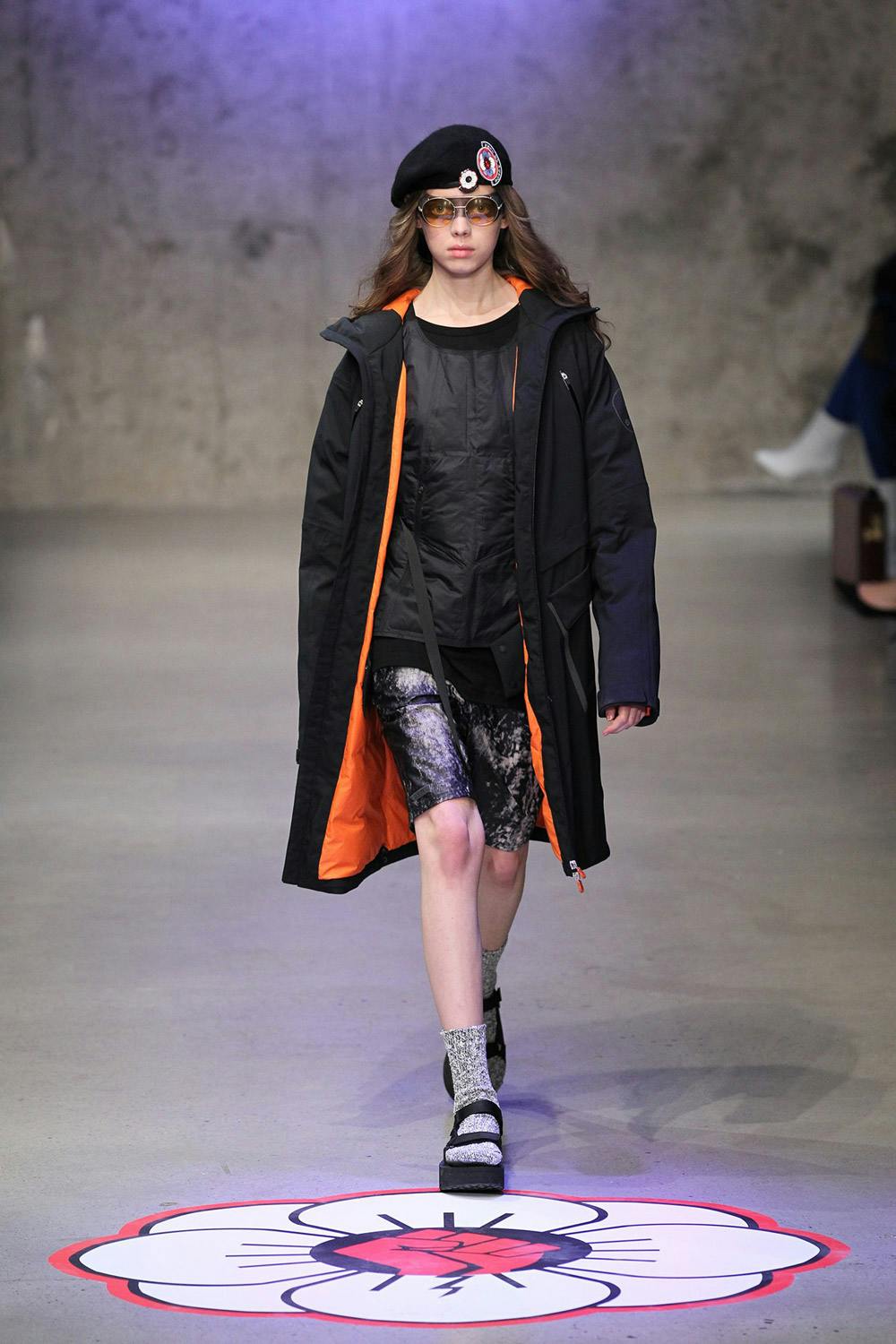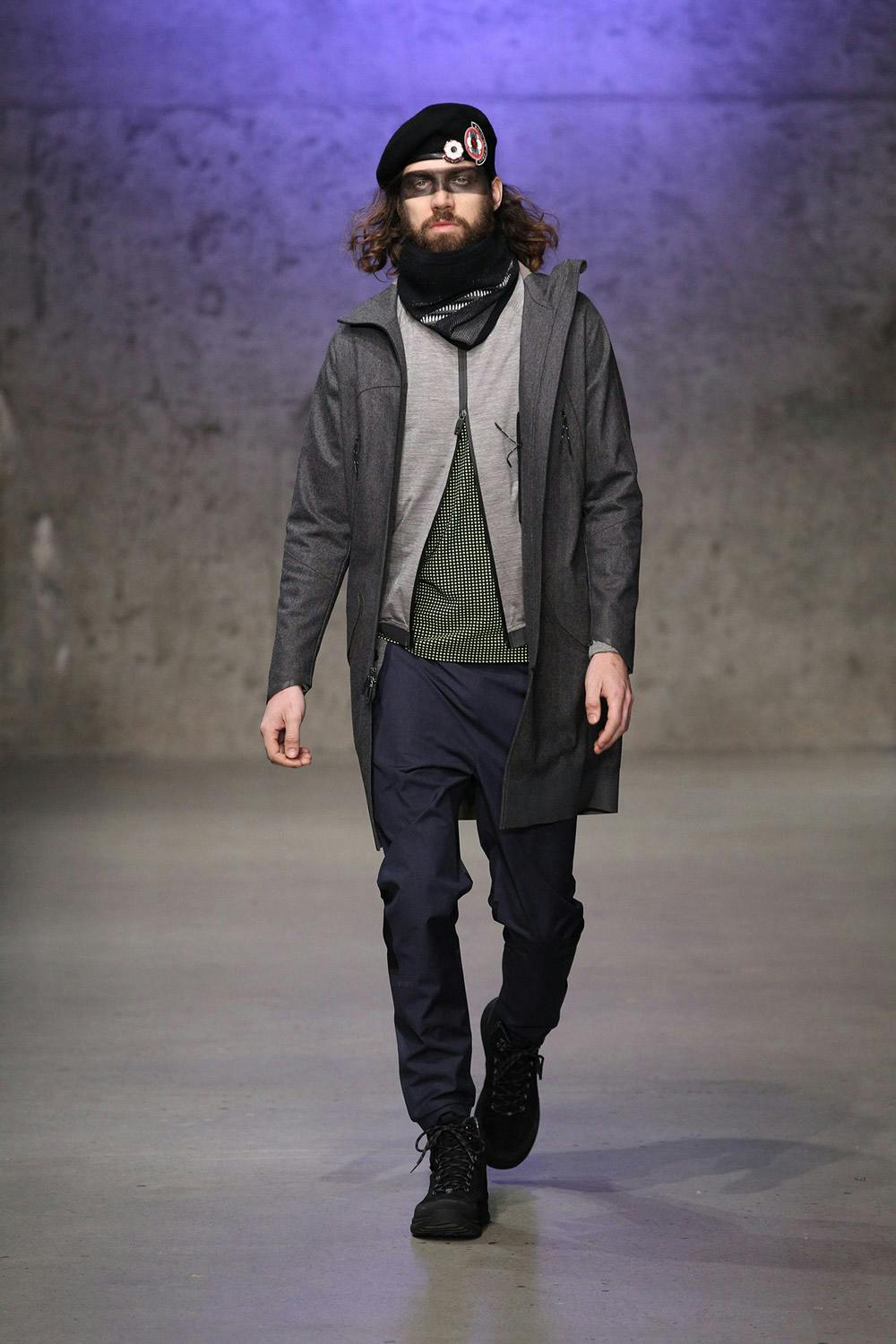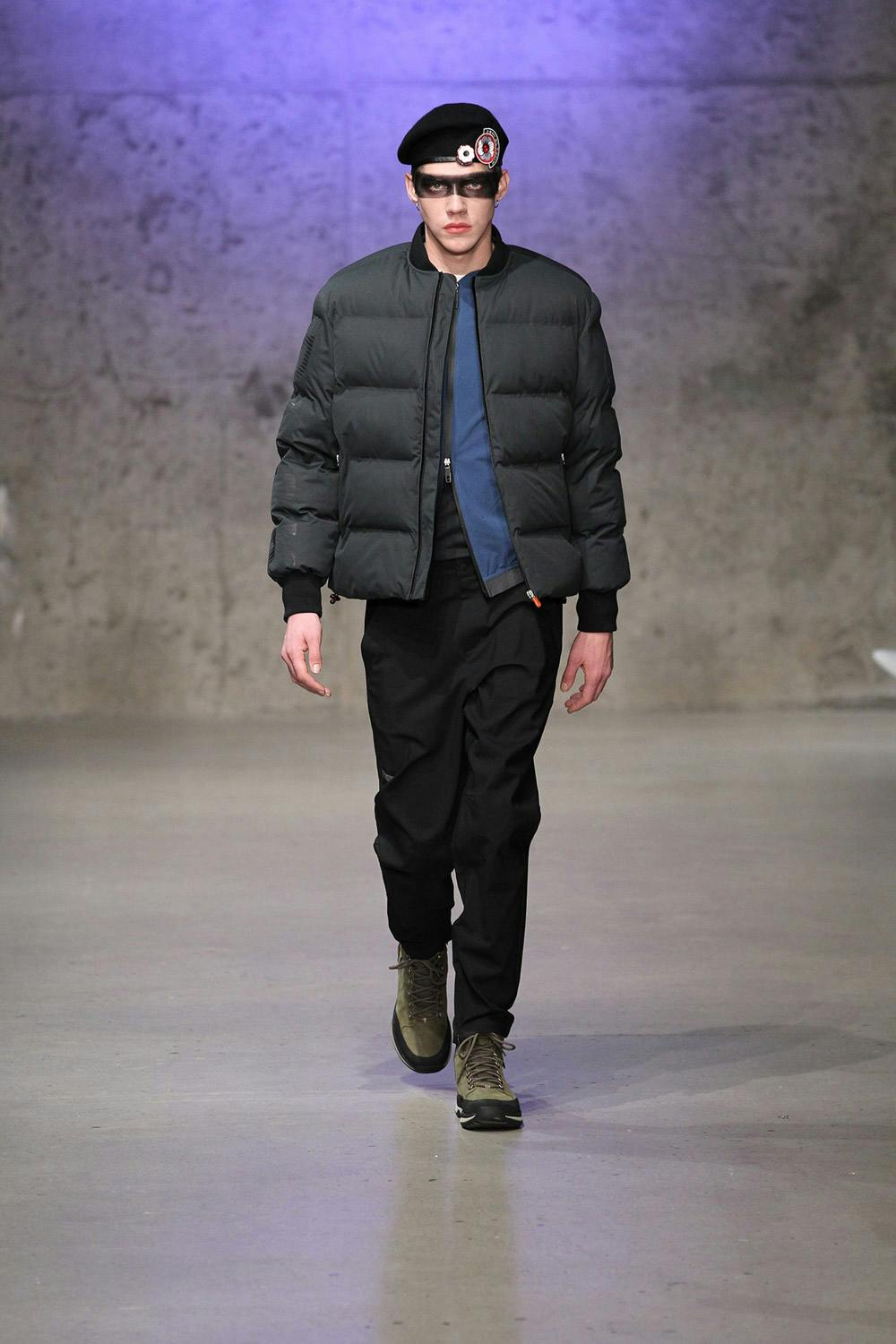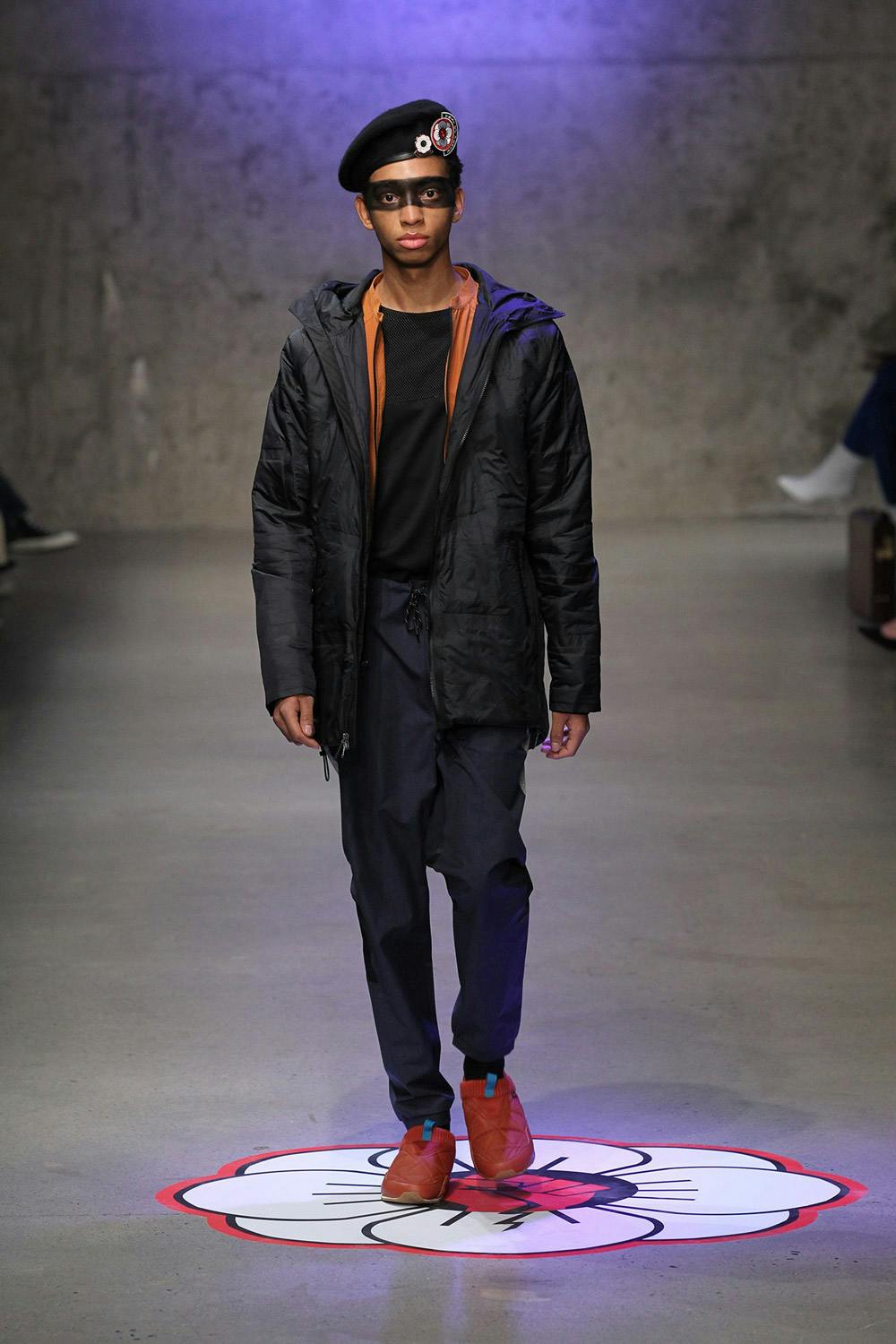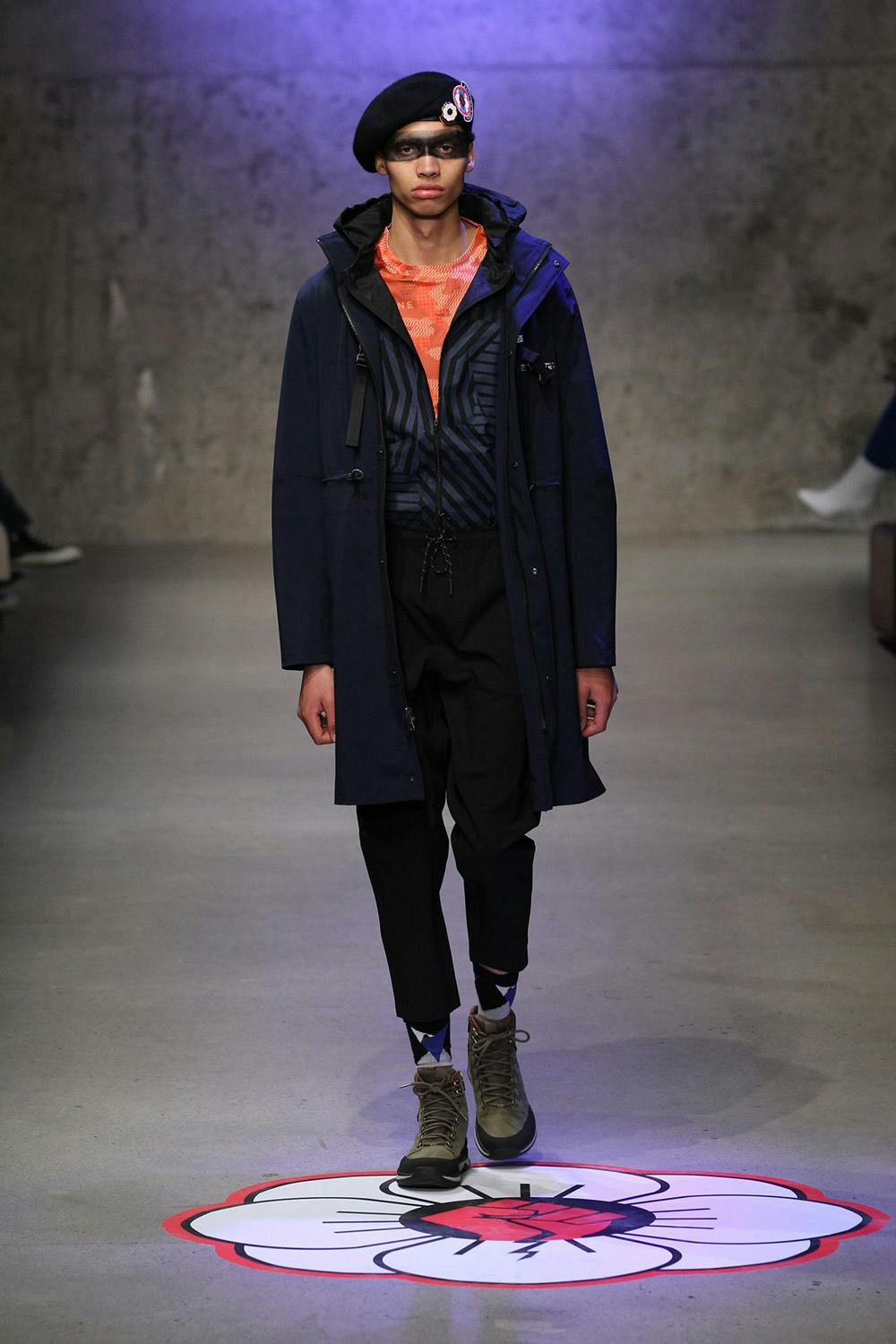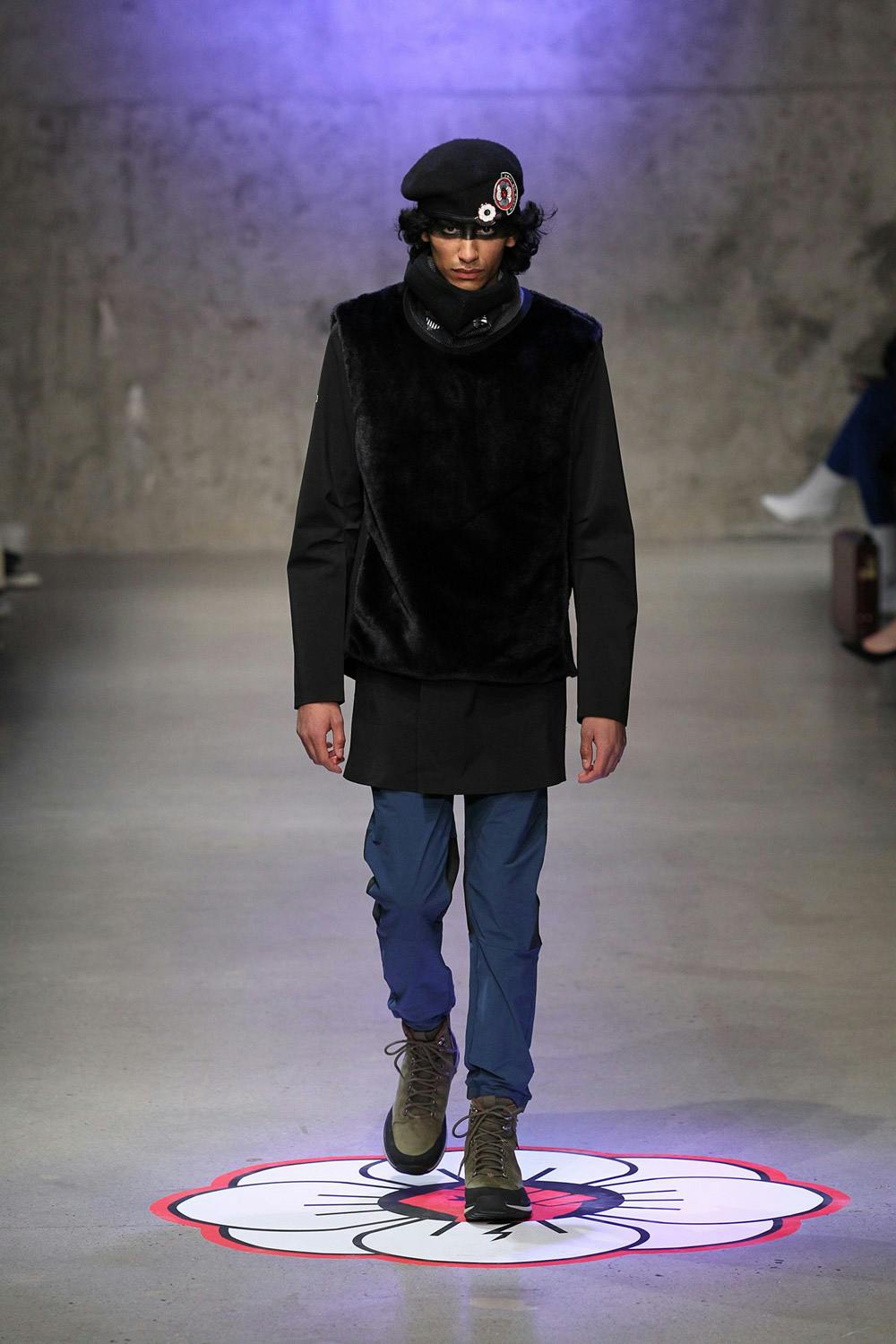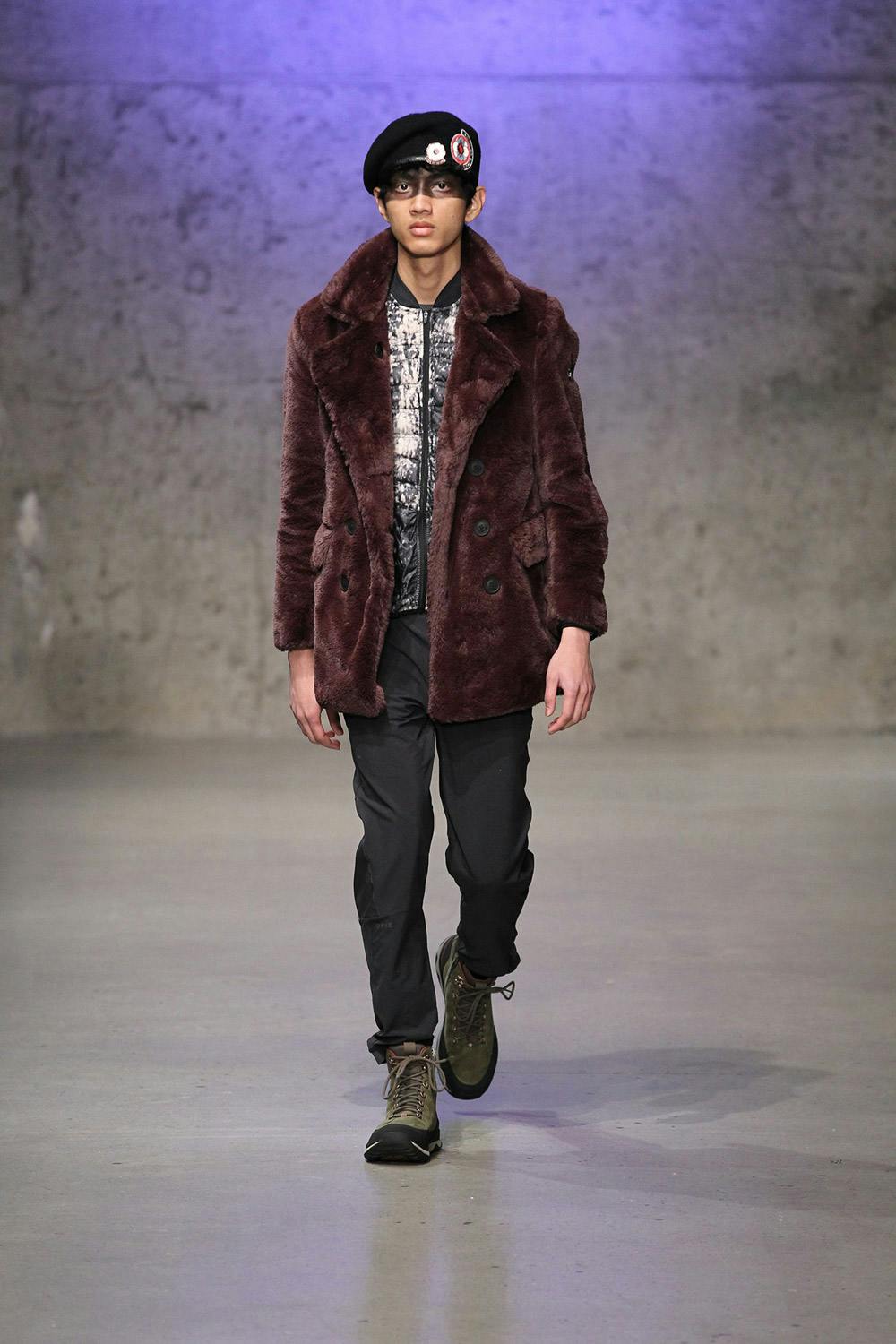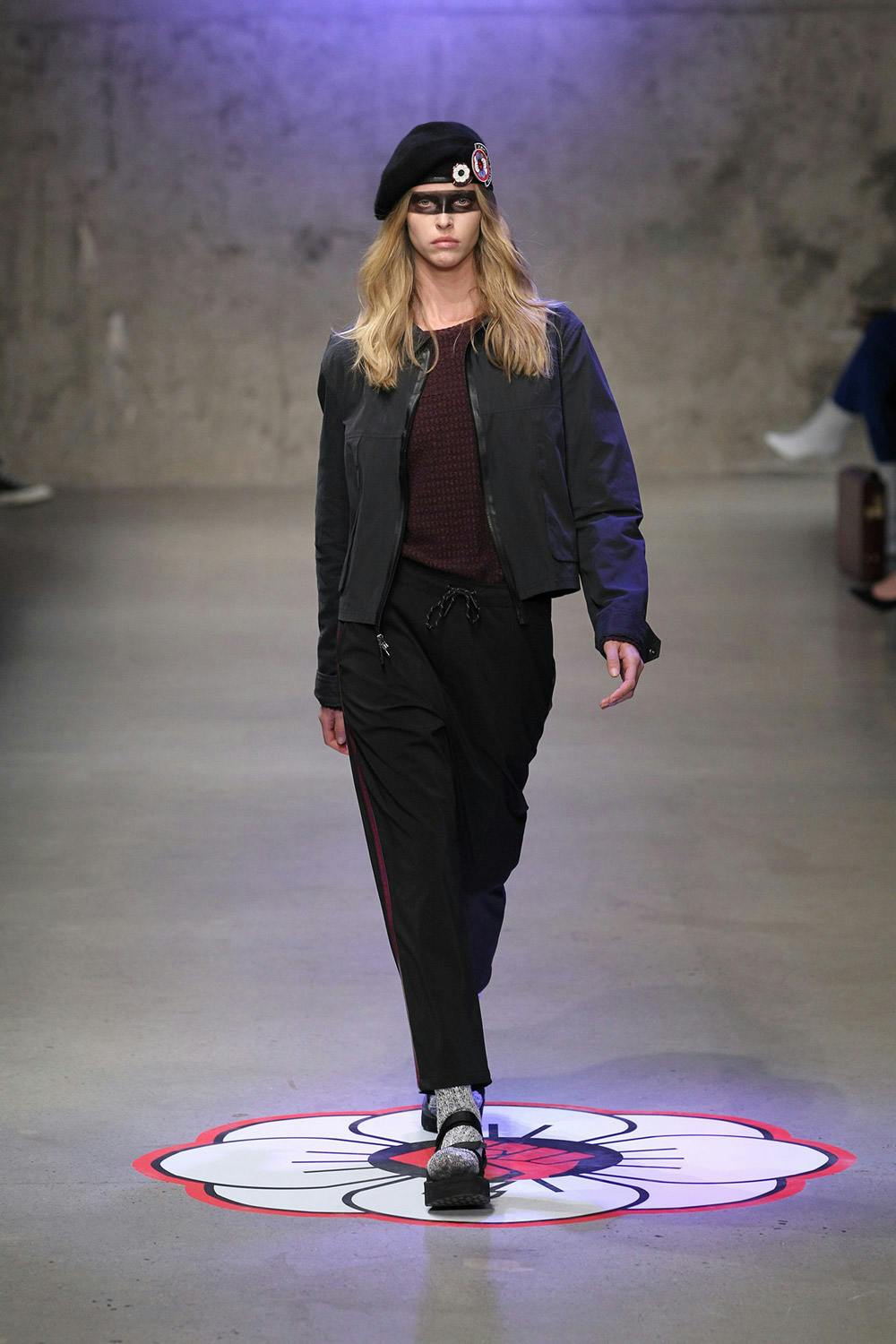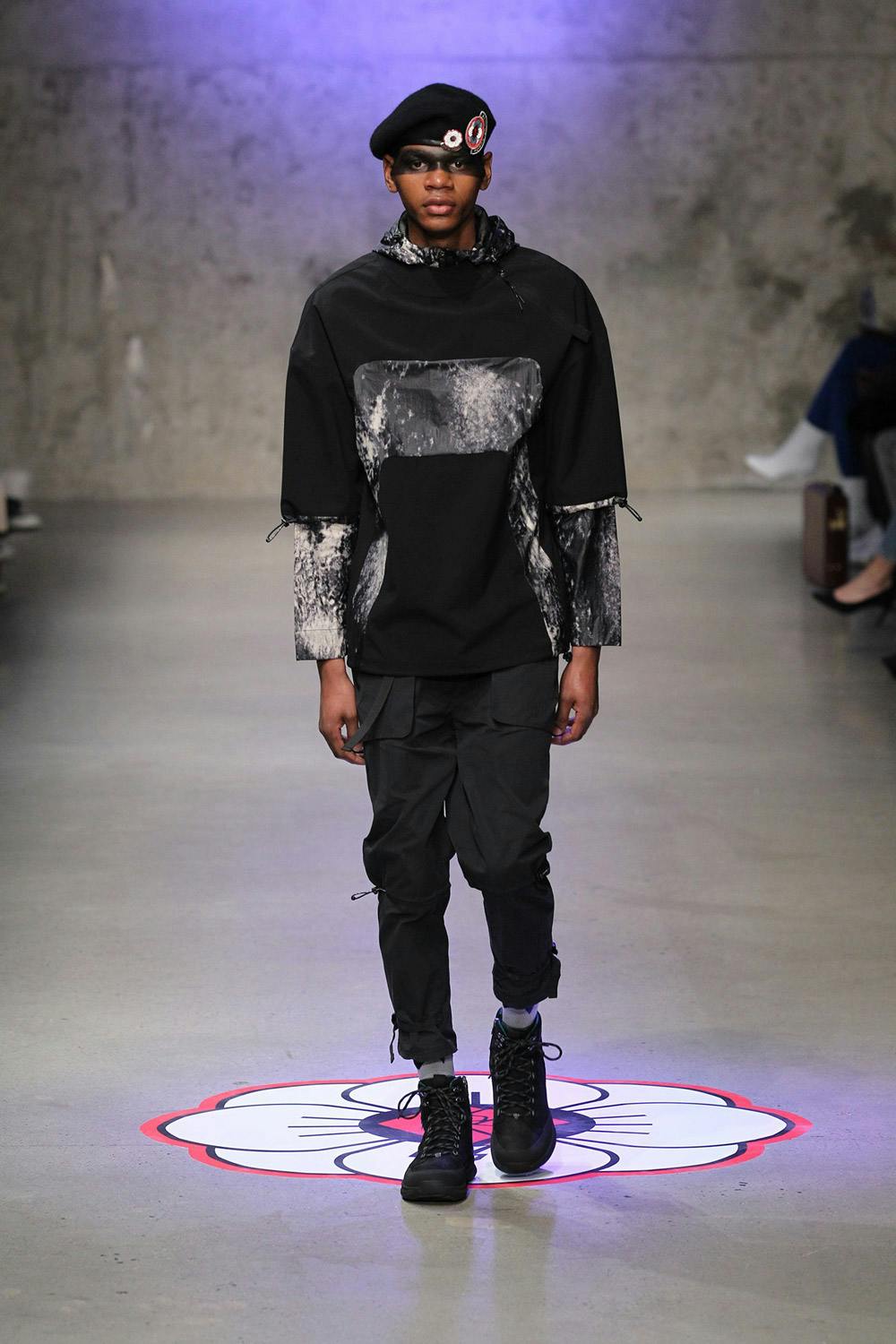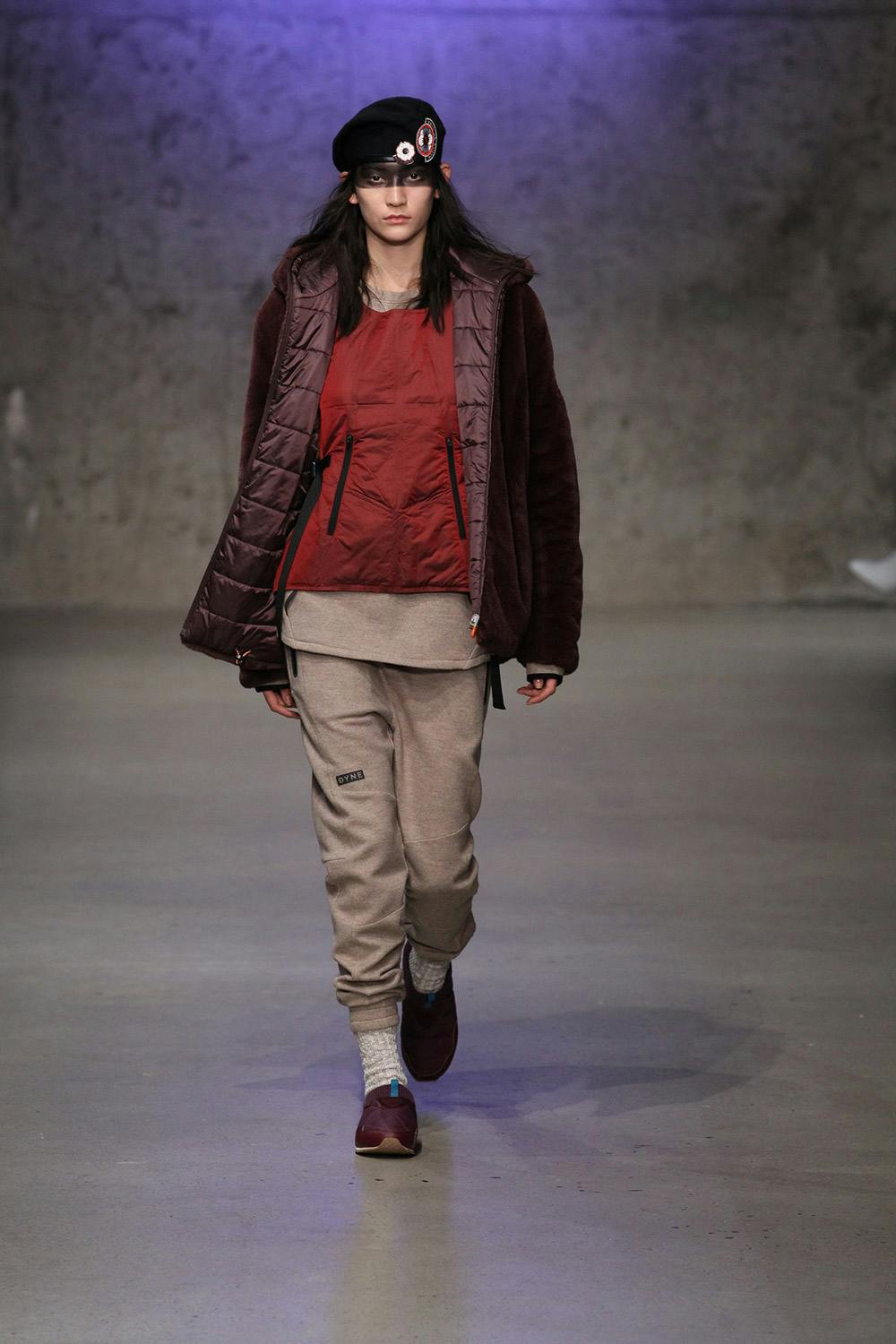 In their first ever runway show, Dyne debuts its FW18 collection at Men's New York Fashion Week. Designer and Creative Director, Christopher Bevans, who's worked for several big names and brands like Kanye West, Pharrell, Nike, adidas, and Under Armour, presents a collection that was not only refined, but made a powerful statement that speaks to the current social climate.
Looks included cruelty free outerwear with fux fur coats and feather-less down puffers; waterproof jackets and tees, and statement knits. A unisex brand from it's inception, Bevans incorporated female models to show the versatility and interchangeable ways in which Dyne can be embraced across genders. The color palette was bold with blood reds, bright blue and safety cone orange, and silhouettes clean and modern. The show also featured looks from their collaborations with Save the Duck and Le Ballon, as well as the Woolmark Prize winning capsule collection.
The new collection still keeps Dyne's signature design aesthetic of technical materials meshed with everyday utility, but also has an underlying message. The inspiration behind the lineup gives a respectful nod to the 60s, youth culture, and the civil rights era, with references to the Black Panthers, with pin attachments that read "A Unit of Force."
Take a look at Dyne's FW18 collection in the gallery above.
For more on fashion, see @Hey_Reilly take on Balenciaga with Kanye West & Justin Bieber memes.