Who else could've designed the footwear for Baz Luhrmann's Elvis besides Manolo Blahnik, the man whom Naomi Campbell once crowned "The king of shoes?" A life-long Elvis fan, Blahnik was practically a shoe-in for the gig, as he explained to Highsnobiety.
"Catherine Martin asked if I would design shoes for [Austin Butler's] Elvis in the movie and I immediately said yes," Blahnik recalled. "I adore Catherine and her work. We collaborated previously on Moulin Rouge! for Nicole Kidman's wardrobe and it was a joy to work with her then, as it was this time around.
Born in 1942, Blahnik was the perfect age to succumb to Elvis mania, which began conquering the world in the late '50s. "I must have been 12 or 13 years old when I first listened to 'All shook Up,' and from that moment I was captivated," he said. "I was crazy for Elvis's music and followed him in magazines and films."
"One of his most divine performances was a routine with Ann-Margret in Viva Las Vegas of 'The Lady Loves Me' — absolute perfection! Such a magnificent dancer an all-round performer in the most effortless way. Elvis is one of the original influencers."
Blahnik, the epitome of top-tier shoemaking, has by now had a longer career than Elvis himself. After opening his first store in the early '70s, Blahnik fastidiously expanded his brand across the globe, taking over stylish folks' closets not unlike the way that Elvis dominated international jukeboxes.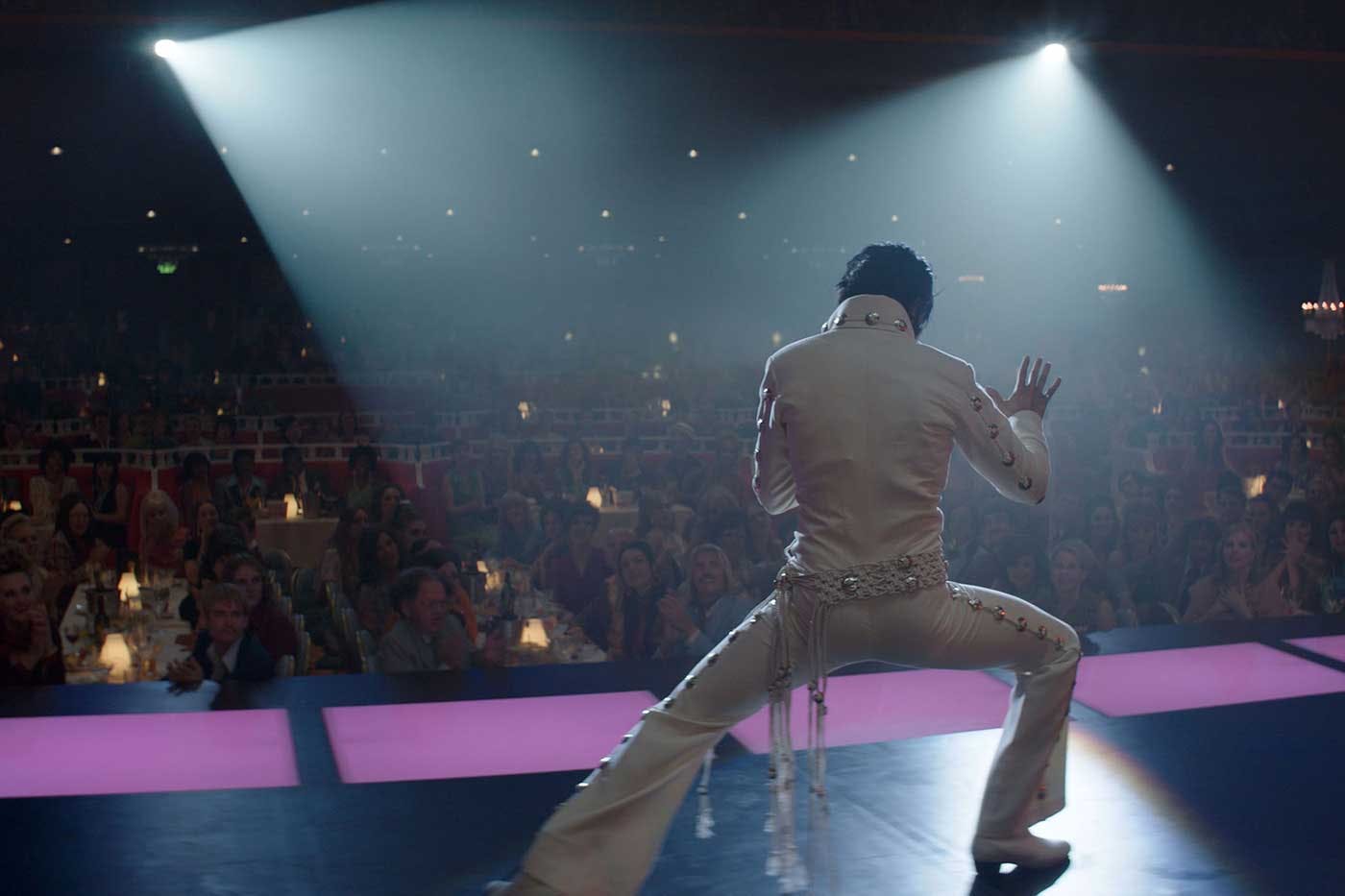 So, when it comes time to create custom footwear for a figure as famous as Elvis, Blahnik's ample experience inspires the designer to look beyond the most obvious Presley-isms.
"I was thinking of a young Elvis when designing, the earlier years of his career," explained Blahnik.
"I was not necessarily trying to emulate styles previously worn by him or create something distinctly 'Manolo Blahnik' but instead focused creating authentic pieces, of the time and that felt true to Elvis's style and the vision Catherine had for the film."
The resulting shoes, worn by Butler as he portrays The King at different stages in his career, run the gamut from the pointy-toed boots that matched the flamboyant costumes Elvis wore towards the end of his career to humble daily drivers that he wore to stroll around Memphis.
Elvis, at his best, represented "personal freedom" to his legion of fans, the joy of expressing oneself.
His footwear reflected this, so often eschewing the boring black leather boots of the day for high-contrast heeled shoes that boosted his stature, both in terms of celebrity and physicality.
Perhaps an underappreciated element of Elvis' style was most visible during the early days, when the singer exuberantly twisted conventional clothing, the stuff that you'd normally see worn on the streets of Mississippi, into fanciful stage dress through the sheer power of charisma.
"Some of Elvis' on-stage and theatrical costumes were indeed legendary but what I found most fascinating and inspiring was the way in which Elvis styled quite traditional American clothing," Blahnik continued.
"He completely elevated it, making everyday items desirable. The two-tone brogues, denim, country clothing... he made all these simple things, that had been around for years, truly iconic."