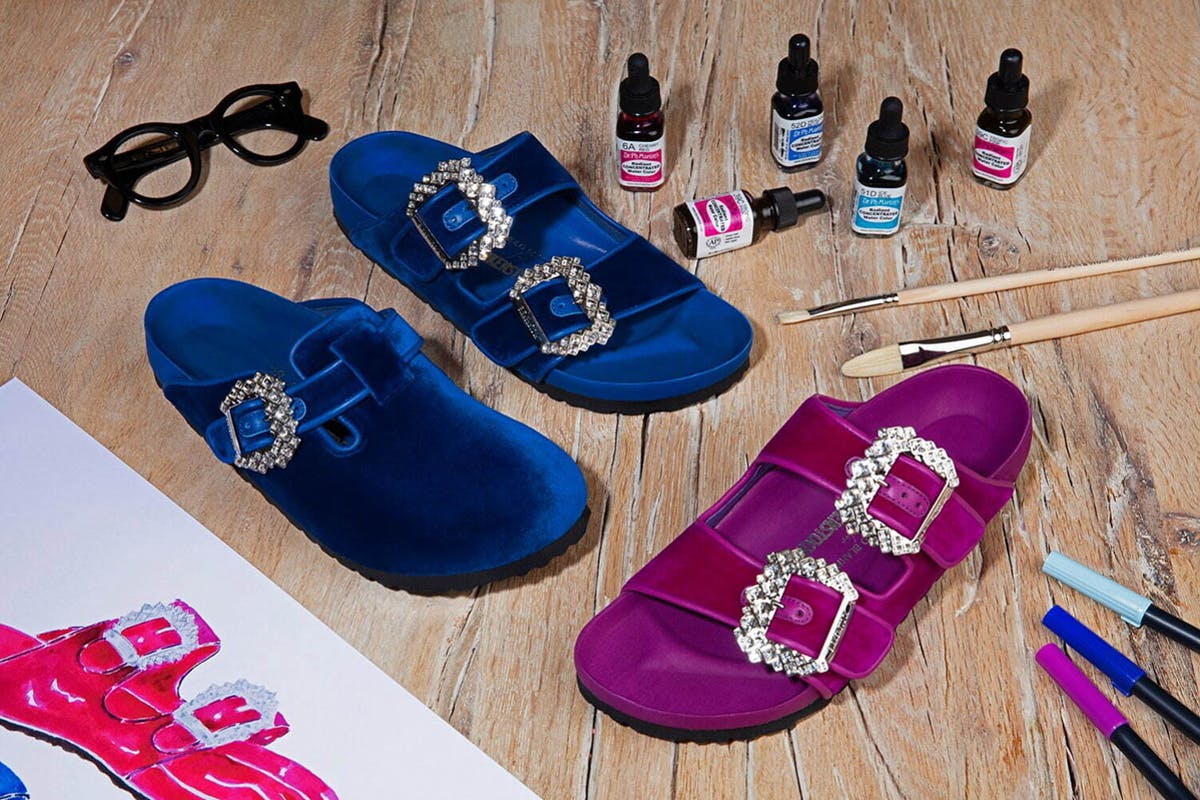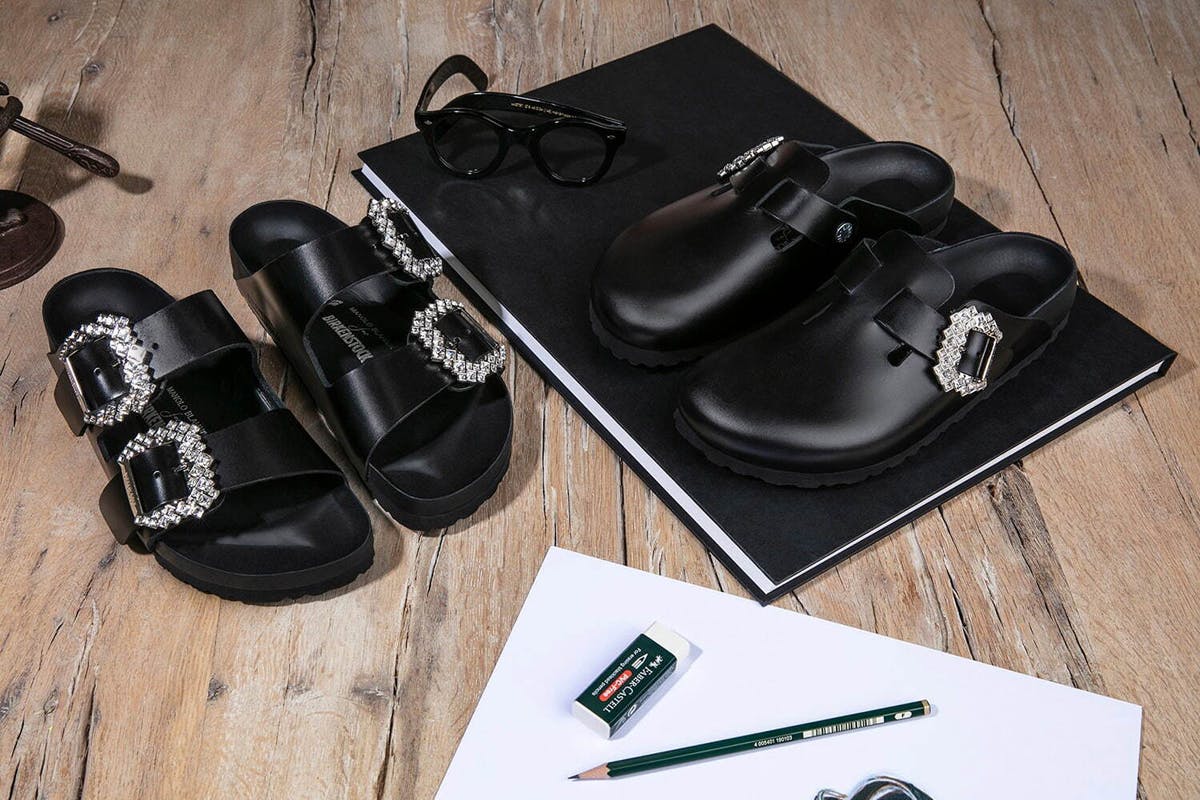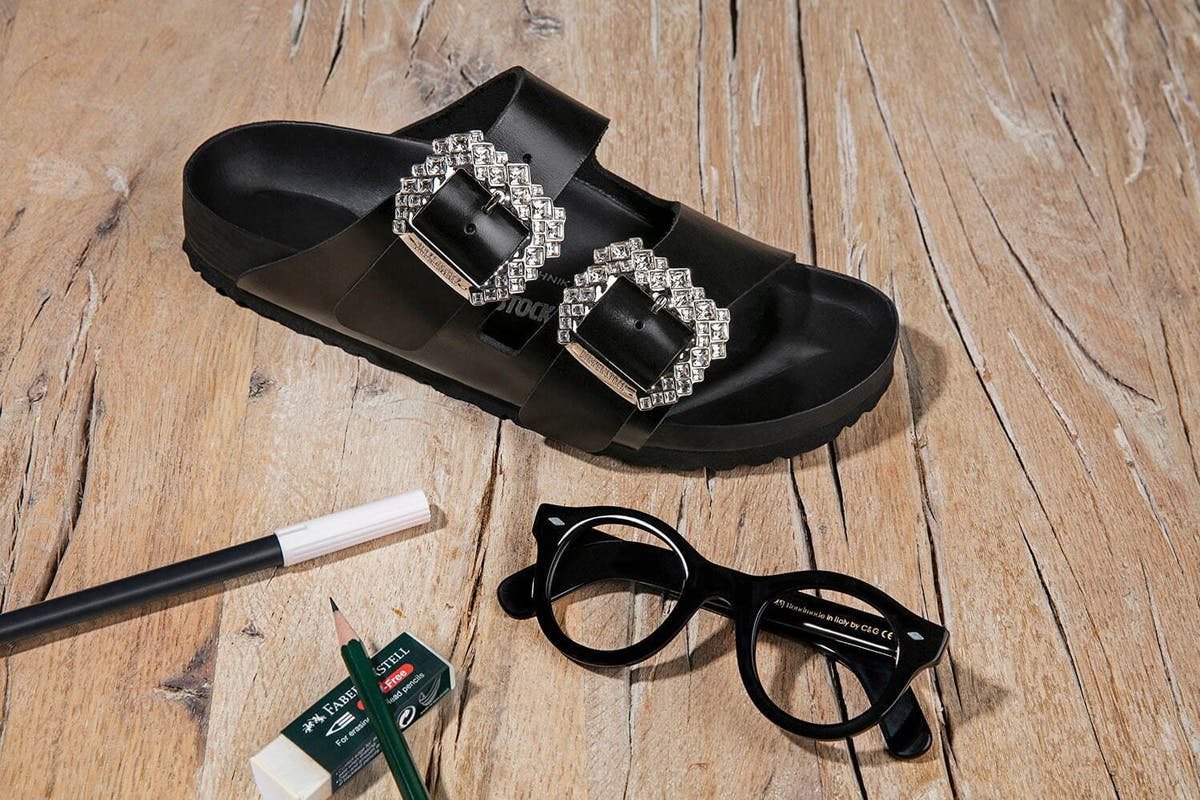 After Dior and Jil Sander, Birkenstock adds Manolo Blahnik to their luxury roster, and I'm so here for it.
On March 4, sources revealed that a Manolo Blahnik x Birkenstock collab was "coming soon." Fast forward to March 11, the two iconic fashion brands confirmed that Blahnik-enstock is indeed a thing.
Manolo Blahnik x Birkenstock will be a seven-piece footwear collection, dressing famed Birkenstock models with the opulent touch of the iconic stiletto designer.
Of course, Birkenstock brings out the OG's for this collaboration, giving the timeless Arizona sandal and Boston clog the Sex and the City treatment (and giving SATC fans like myself some major nostalgia).
Taking cues from SATC's Carrie Bradshaw, played by Sarah Jessica Parker, and her blue Manolos, royal blue velvet dresses the Arizona and Boston silhouettes while Manolo Blahnik's signature crystal-embellished buckle yassifies Birkenstock's metal hardware.
And just like that, the modern Carrie Manolos is born, fusing glam and superb coziness for a shoe that would even woo the heel-loving Carrie Bradshaw.
Anyways, Manolo Blahnik x Birkenstock is dropping in two rollouts. March 24 marks the first drop, including the blue velvet Boston and Arizona. Black leather and fuschia velvet iterations of the classic models will also accompany the first wave on Birkenstock 1174 and Manolo Blahnik's websites.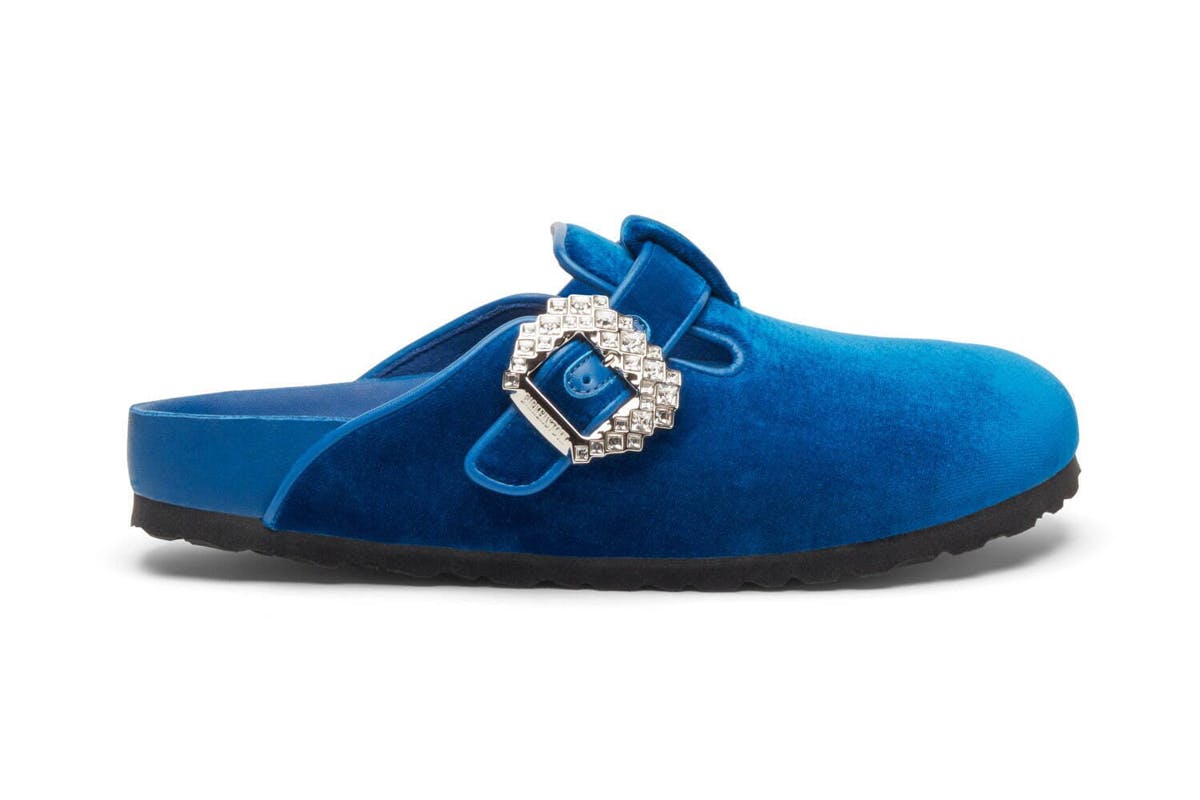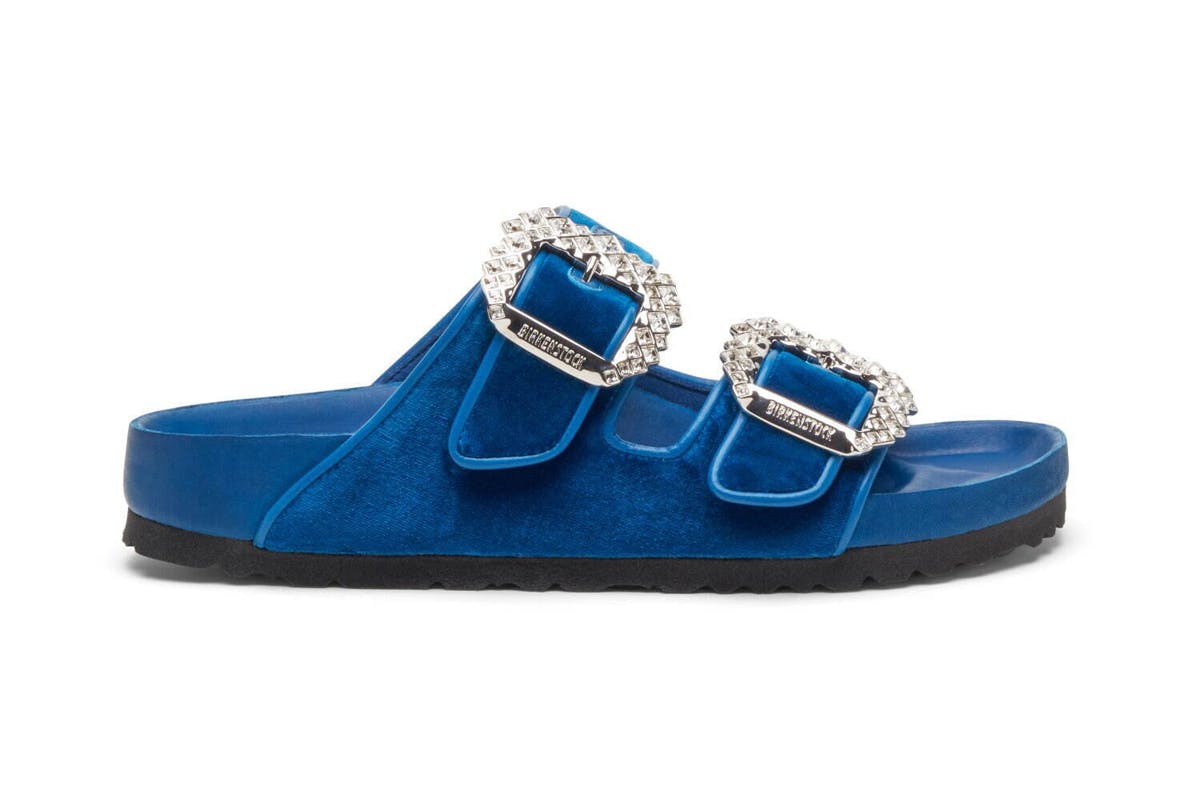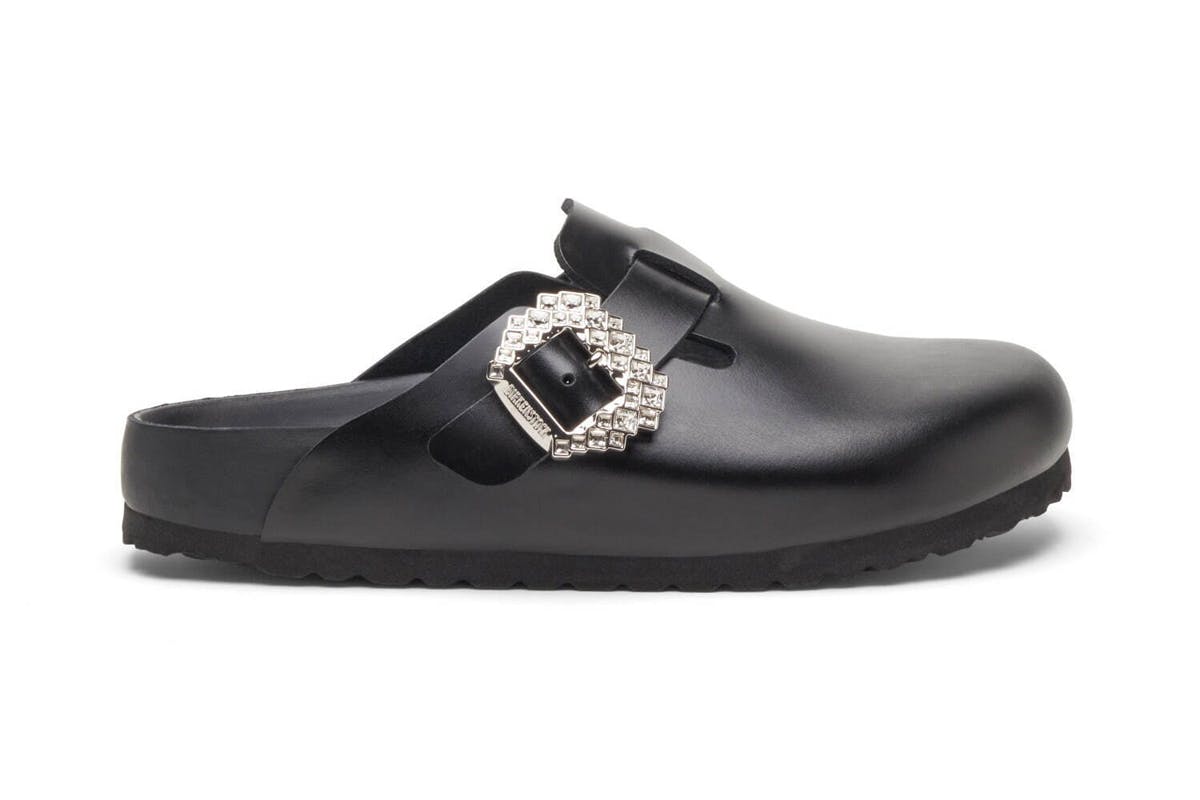 Currently, there are no details on the pieces of the second drop, but it is confirmed to release in June 2022.
While I expected prices to be roughly around $300-$500, the Manolo Blahnik x Birkenstock footwear ranges from $750 to $810. It looks like we'll truly be living like Carrie Bradshaw in the early 2000s, barely affording rent while we run up our credit cards for Manolos.