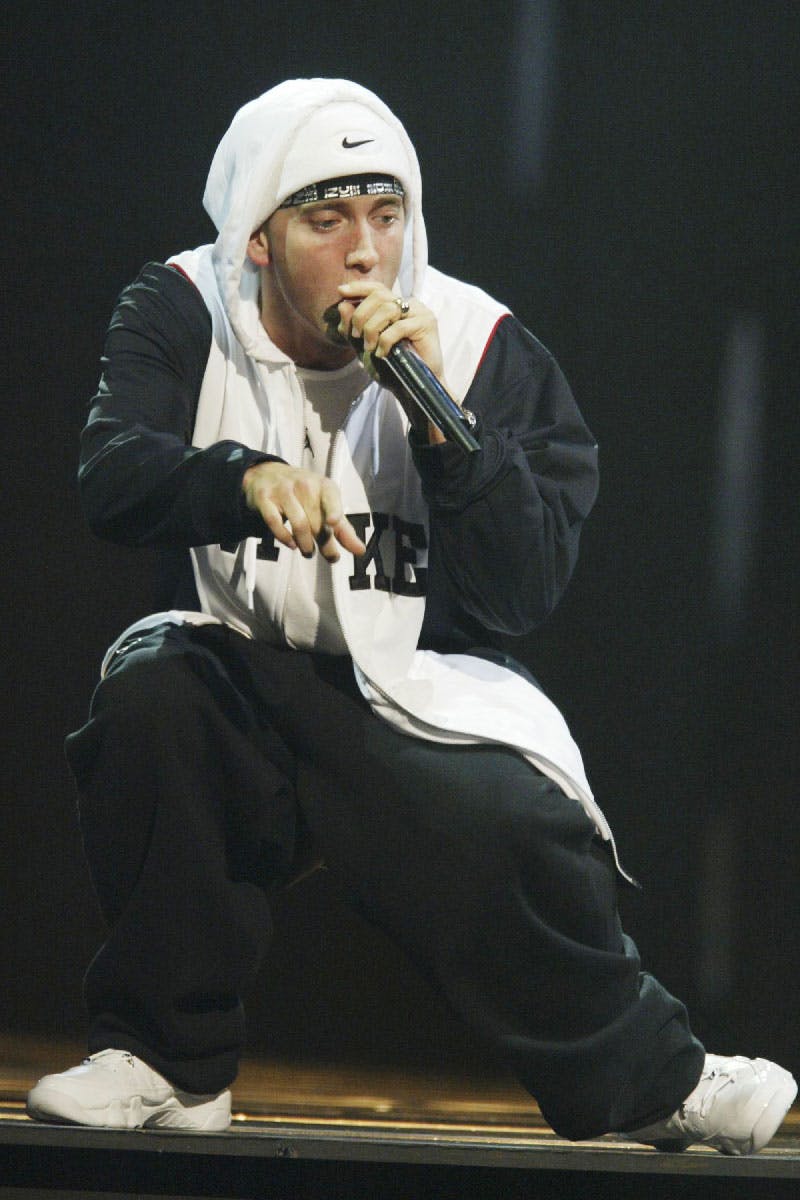 With Air Max Day right around the corner, it is only right that one of Nike's most sought-after collaborations surfaced on reselling site The Real Real.
We already know that rare collaborations fetch a lot of money on the second-hand market. Earlier this week, Sotheby's auctioned out Virgil Abloh's Nike "THE 10" collection, estimated to sell for $40,000 USD, as well as plenty of other collectibles. If you thought that was a big price to pay, you're in for a thrill.
A pair of the Eminem x Nike Air Max 97 "Shady Records" were recently listed on TRR, with a price tag of $50,000. Due to age, the shoe is unfortunately unwearable and serves more as a collectible than as an on-feet grail. However, the pair is an autographed promo sample, and it is number four out of only eight pairs in existence.
In 2017, another pair surfaced and was listed and sold for $7,000 USD.
For those unfamiliar with the collaboration, the "Shady Records" AM 97 was originally created for charity. The proceeds from the shoe's original sales went to Eminem's Marshall Mathers Foundation which helps disadvantaged youth. Created in 2006, the shoe is one of the rapper's many collaborative efforts with the Swoosh – all of which now are regarded as some of the most impressive grails.
With Air Max Day approaching, there were plenty of other creps listed online in order to celebrate. Coincidentally, it is also the 25-year-anniversary of the Air Max 97 silhouette, so we'll definitely be seeing the silhouette receive some well-deserved attention over the next few months.
If you're interested in snagging the Eminem x Nike Air Max 97 "Shady Records" for the pretty price of $50,000 USD, they're still available online at The Real Real.