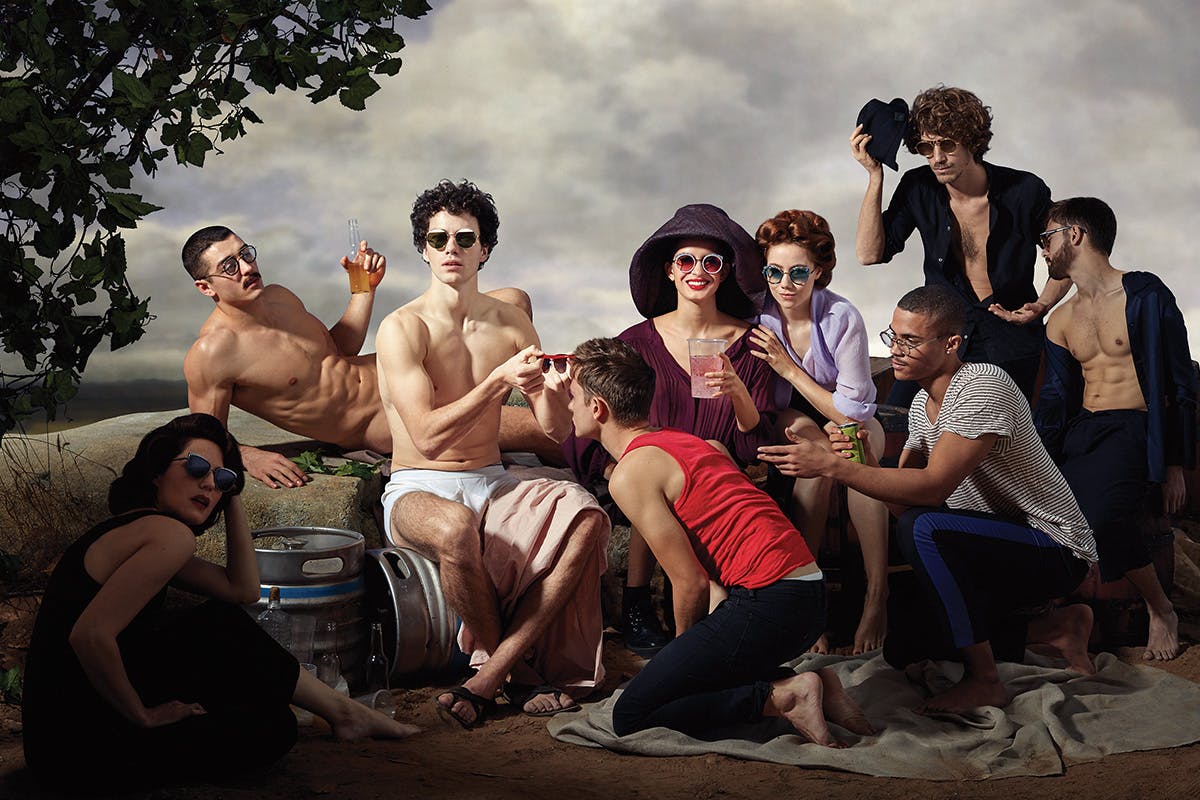 For the third season in a row, Etnia Barcelona turns to famous works of art by some of history's most decorated artists as inspiration for its latest lookbook. The new Spring/Summer 2018 collection showcased sees the brand add some must-have new frames to its growing range.
Etnia Barcelona works once again with photographer Biel Capllonch, who's previously helped the eyewear brand reimagine movies such as Pulp Fiction, A Clockwork Orange, and The Big Lebowski, and famous portraits such as Sandro Botticelli's Portrait of a Man with a Medal of Cosimo the Elder (don't worry, I'd never heard of it either). This time around, Capllonch has toyed with Liberty Leading the People by Eugène Delacroix, The Triumph of Bacchus by Diego Velázquez, Salvator Mundi and Lady with an Ermine by Leonardo da Vinci, Young Woman with a Unicorn by Raphael, and Boy Bitten by a Lizard by Caravaggio. Each image fuses the classic with the contemporary, replacing original elements with comical contemporary ones; a gin and tonic, for example, replacing the glass orb in one of da Vinci's works.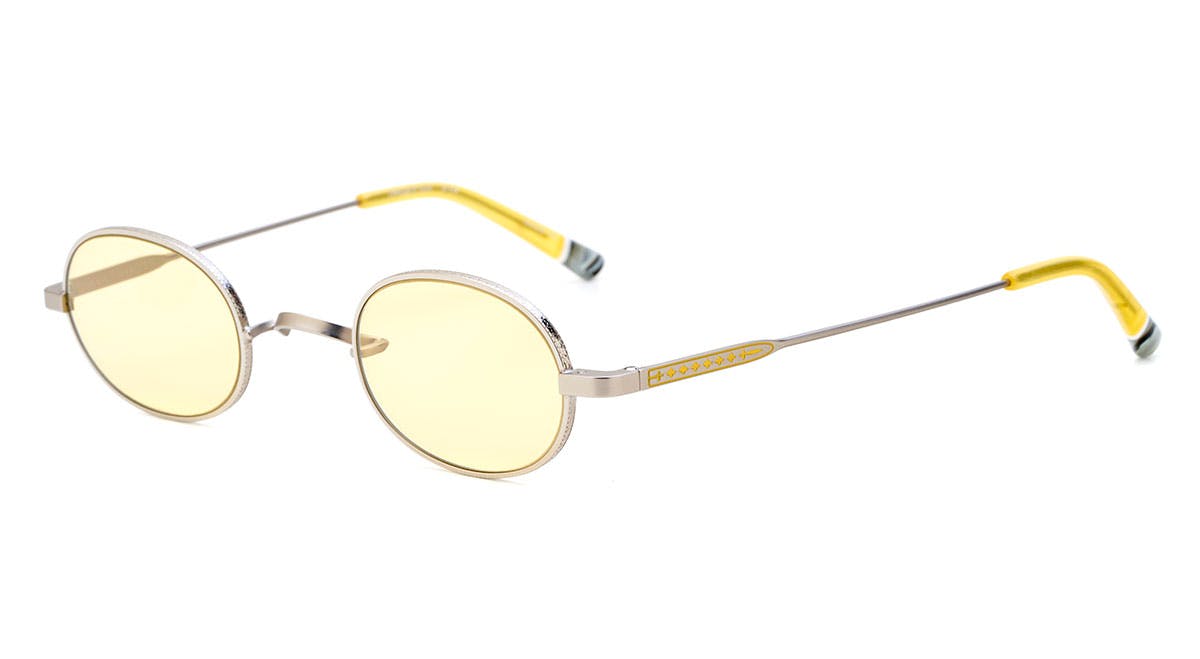 This season, Etnia Barcelona introduces 37 new designs: 32 optical and five sunglass models. The small frame and colored lens pairing favored by fashion week attendees is a look that features heavily in the brand's latest collection. Etnia Barcelona's new small sunglasses frames offer a retro-futurist look and the brand adds more colored lenses in shades of pink, blue, and orange.
Of course, this project is once again informed by Etnia Barcelona's "Anartist" manifesto — a portmanteau of the words anarchist and artist. An important part of the brand's DNA, this brand manifesto guarantees that every collection is an example of rebellious creativity, free-spiritedness, and innovation. In the past, it's looked to artists including Nobuyoshi Araki, Steve McCurry, and Jean-Michel Basquiat for aesthetic and cultural inspiration.
The new collection is available at Etnia Barcelona stores, select retailers, and online now. Check them out on Instagram and then visit the link below to shop and find out more.