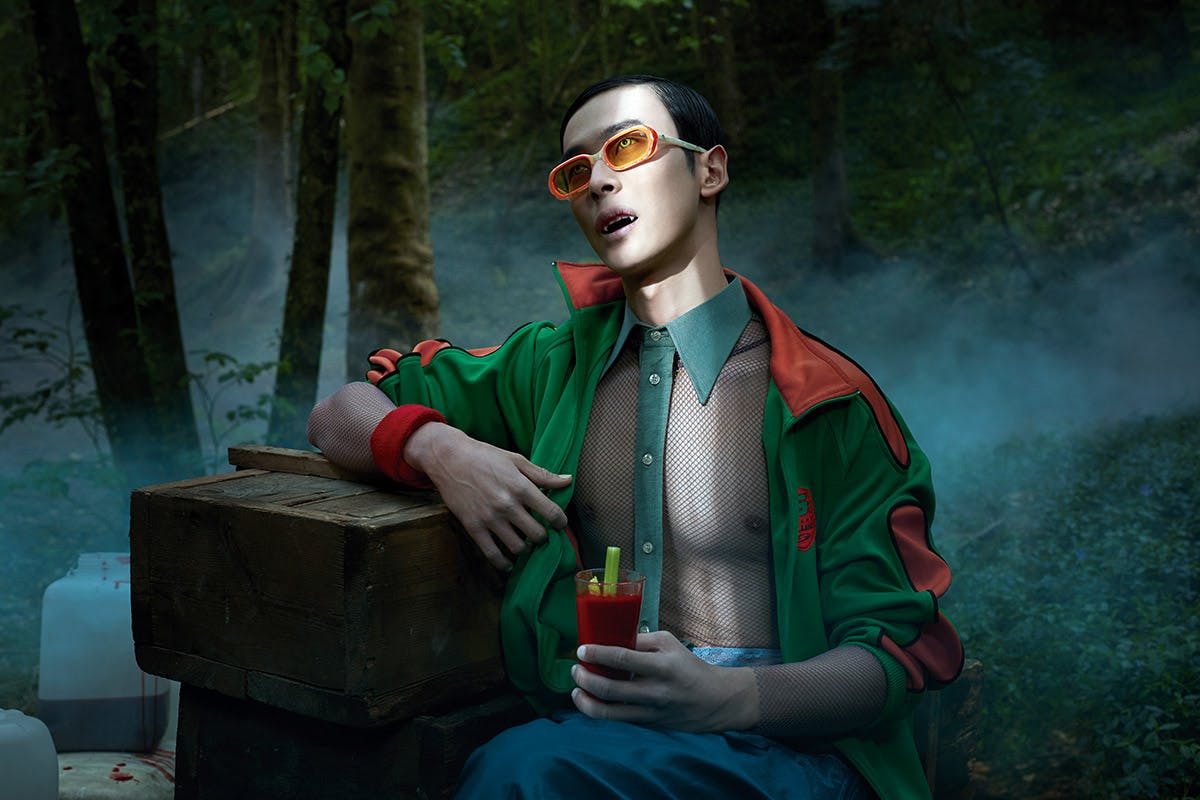 Micro sunglasses are all the rage this summer with fans ranging from Rihanna and Bella Hadid to the cool kids in Shanghai. But, before gracing the faces of today's fashion elite, these shades were most commonly seen on movie screens in the '90s. To pay homage to these cinematic origins, Etnia Barcelona has just unveiled the #BeAnartist Vampire Series featuring two new styles of micro shades.
For the limited edition capsule, the eyewear brand has taken inspiration from '90s cult vampire movies and reinterpreted them for today with the help of photographer and long-term collaborator, Biel Capllonch. Drawing on classics such as The Lost Boys and Interview with the Vampire, Capllonch has captured a cast of "modern vampires" as they face their fears of garlic and daylight while sporting the new designs.
Dubbing them "the immortal sunglasses", these two new models—Carmilla and Lestat—are built to last. Made from natural acetate, both eye-catching designs feature high-quality, scratch-proof mineral lenses to protect you from the sun's harmful rays. For the more eccentric among us, Carmilla offers an exaggerated cat-eye frame and is available in five bold colorways, whereas Lestat taps into '90s grunge nostalgia with a range of six colored frames and lenses.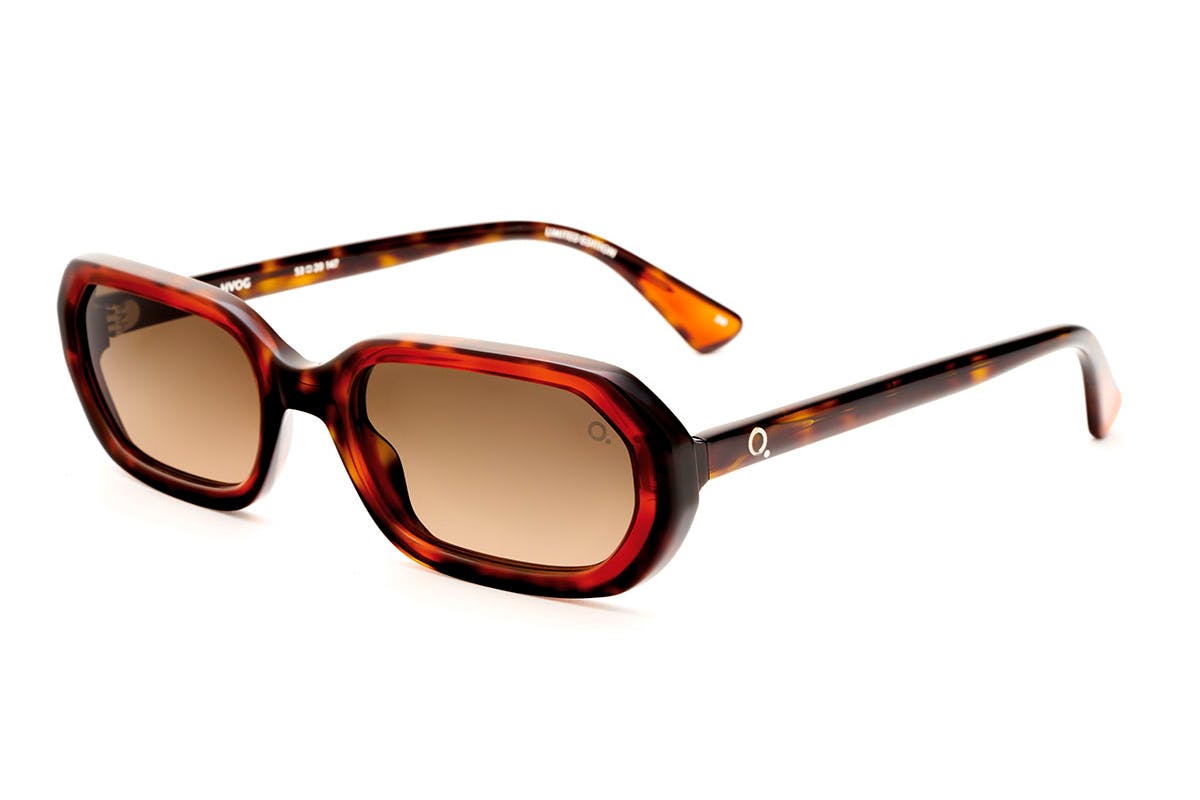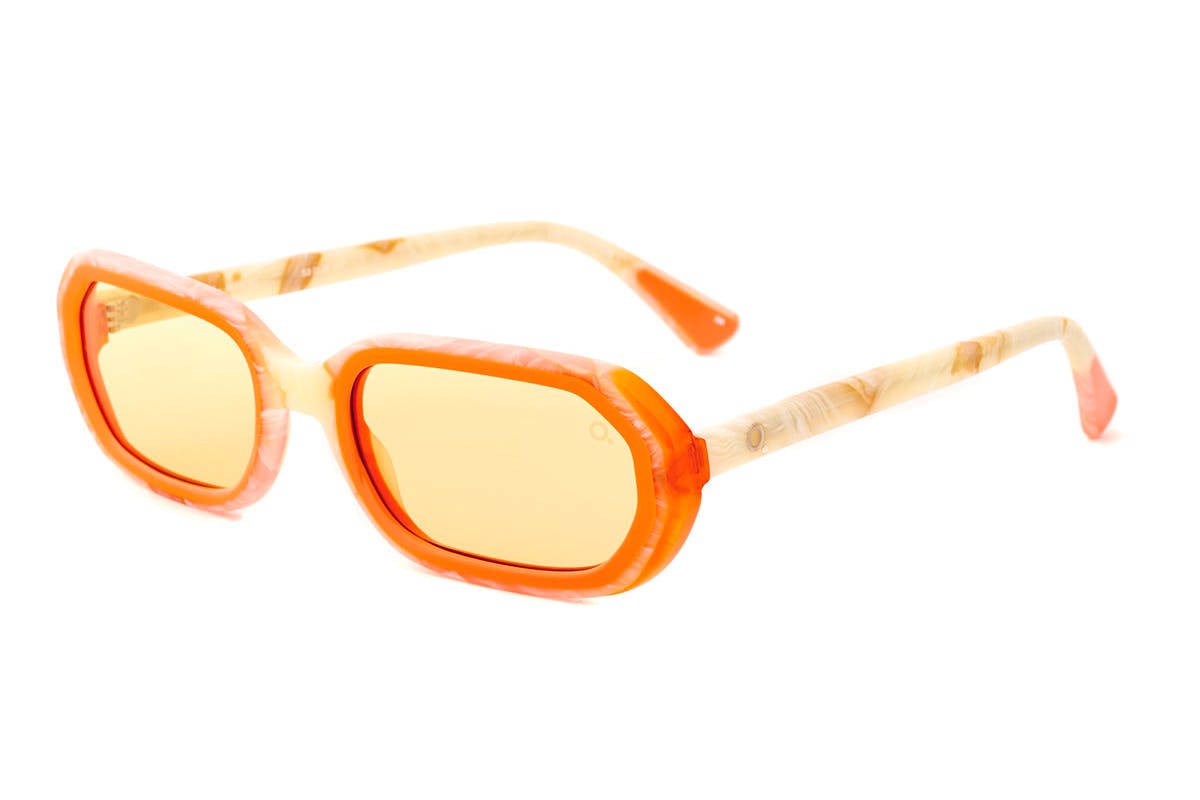 As with Etnia Barcelona's micro shade-filled Spring/Summer 2018 collection, this new capsule embodies the brand's "Anartista" manifesto—a portmanteau of the words anarchist and artist. Rooted in the brand's ambition to challenge traditional artistic conventions, this manifesto informs the rebellious attitude and creative liberty used to design each pair of sunglasses. In previous campaigns, the eyewear brand has looked to the work of Basquiat, Araki, and Yves Klein for this cultural and creative inspiration.
These two new models are available online and at Etnia Barcelona's flagship store.