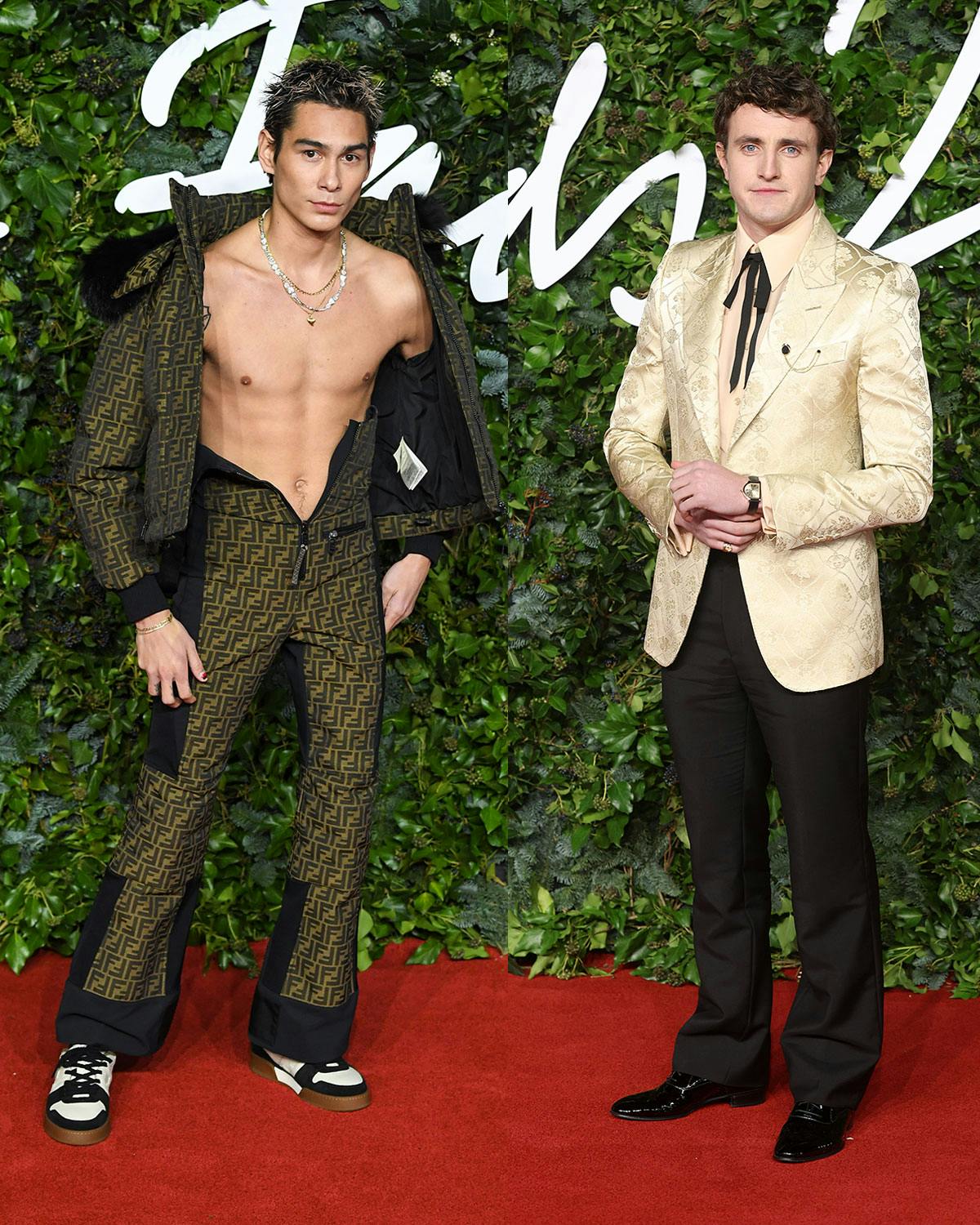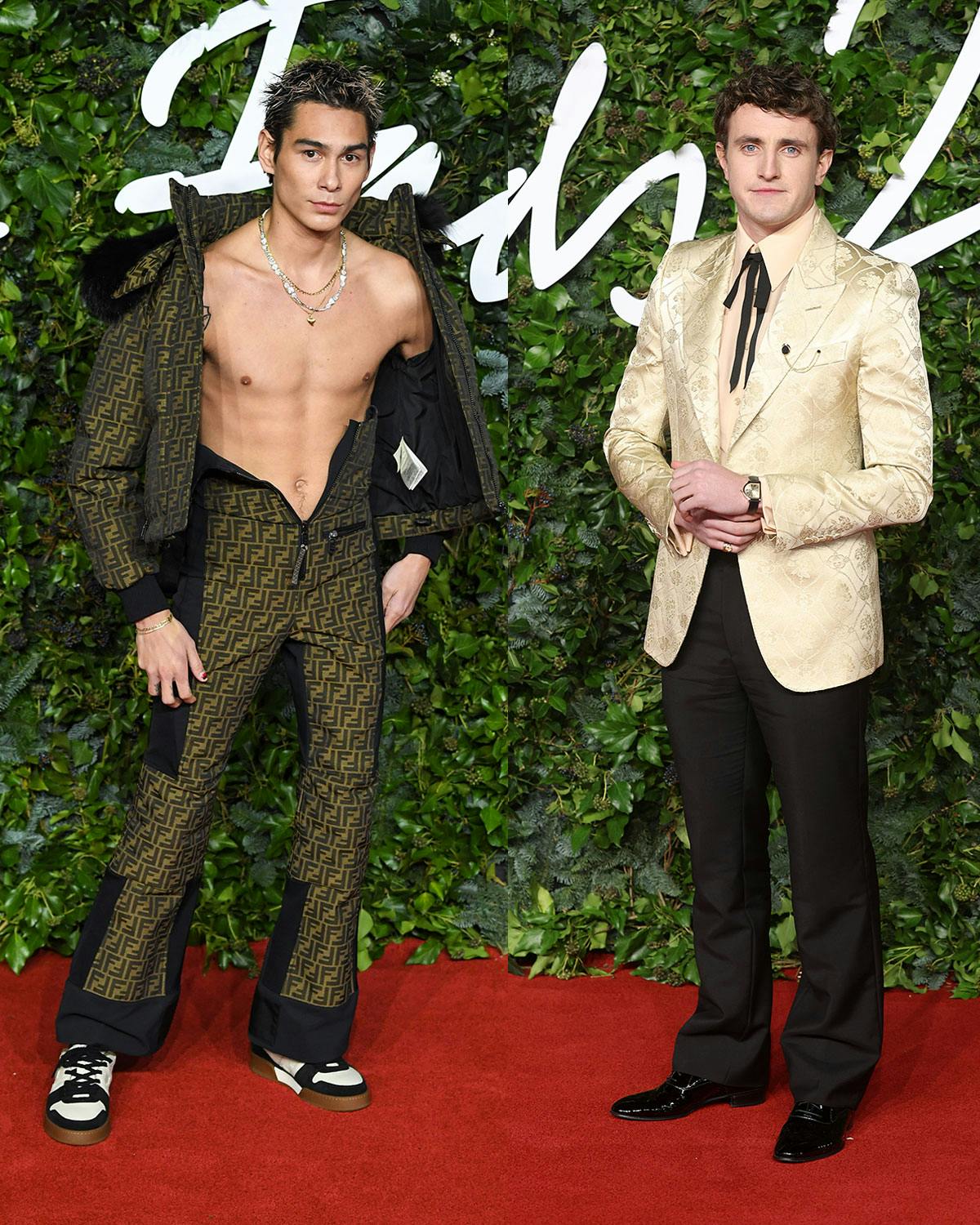 Last night, The Fashion Awards took over London's Royal Albert Hall, where A-listers and industry insiders alike fêted the year in fashion — and paid heartfelt tribute to Virgil Abloh, whose sudden death continues to send aftershocks through culture at large.
Naturally, such a sartorially inclined night saw attendees pull out all the stops.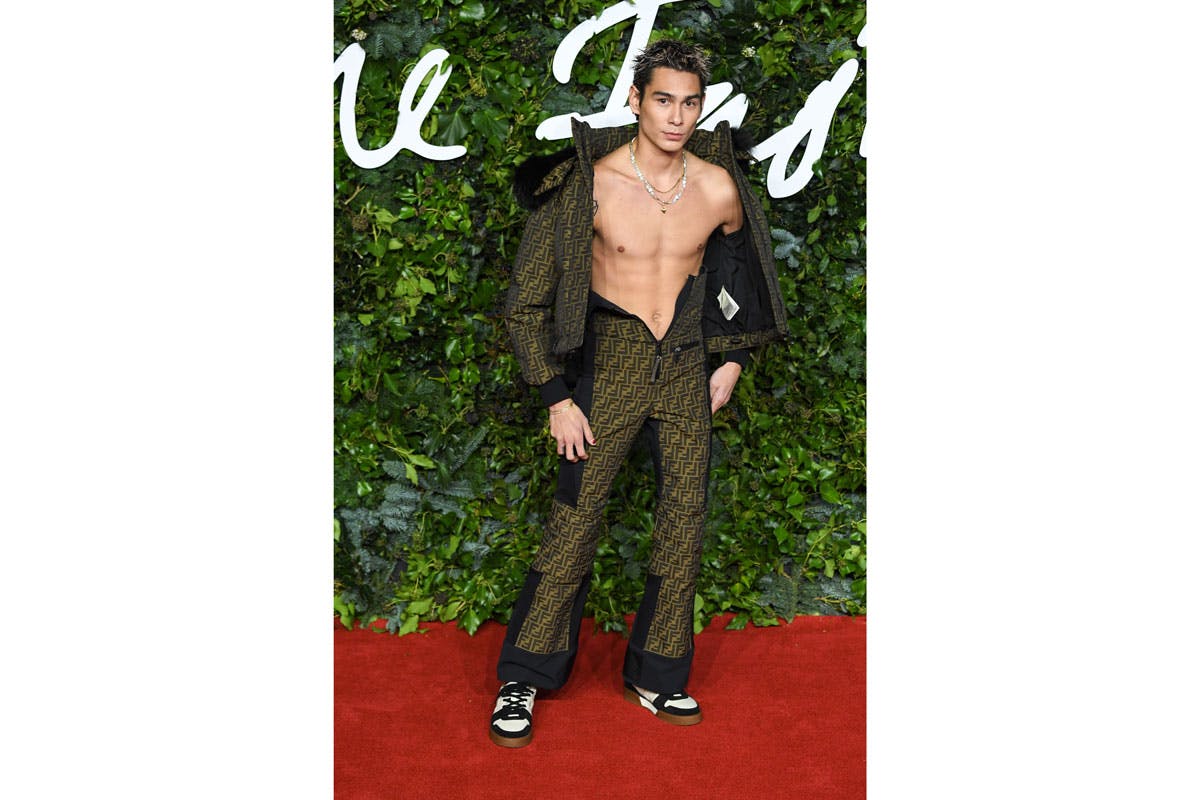 Evan Mock, the star of HBO's Gossip Girl reboot, went full himbo in Fendi ski pants and a matching monogrammed jacket, which he unzipped for the cameras — granting the paparazzi (and presumably enthused onlookers) a full-on view of his bare chest.
(Later in the night, Mock covered up to present the BFC Foundation Award to Nensi Dojaka, designer-of-the-moment.)
Another small screen heartthrob, Paul Mescal of Normal People (AKA The Horniest Show on Hulu), took an entirely different approach to getting dressed.
The actor wore a custom Gucci suit, complete with a gold jacquard jacket and flared trousers which, admittedly, were a bit too short. His peach-colored button-up recalled the look of Crayola's outdated "Flesh" crayon, but his watch — a 2021 Cloche de Cartier — was a certifiable win.
Only 100 editions of the rare timepiece were ever produced and sold, a flex that won't go unnoticed by watch enthusiasts.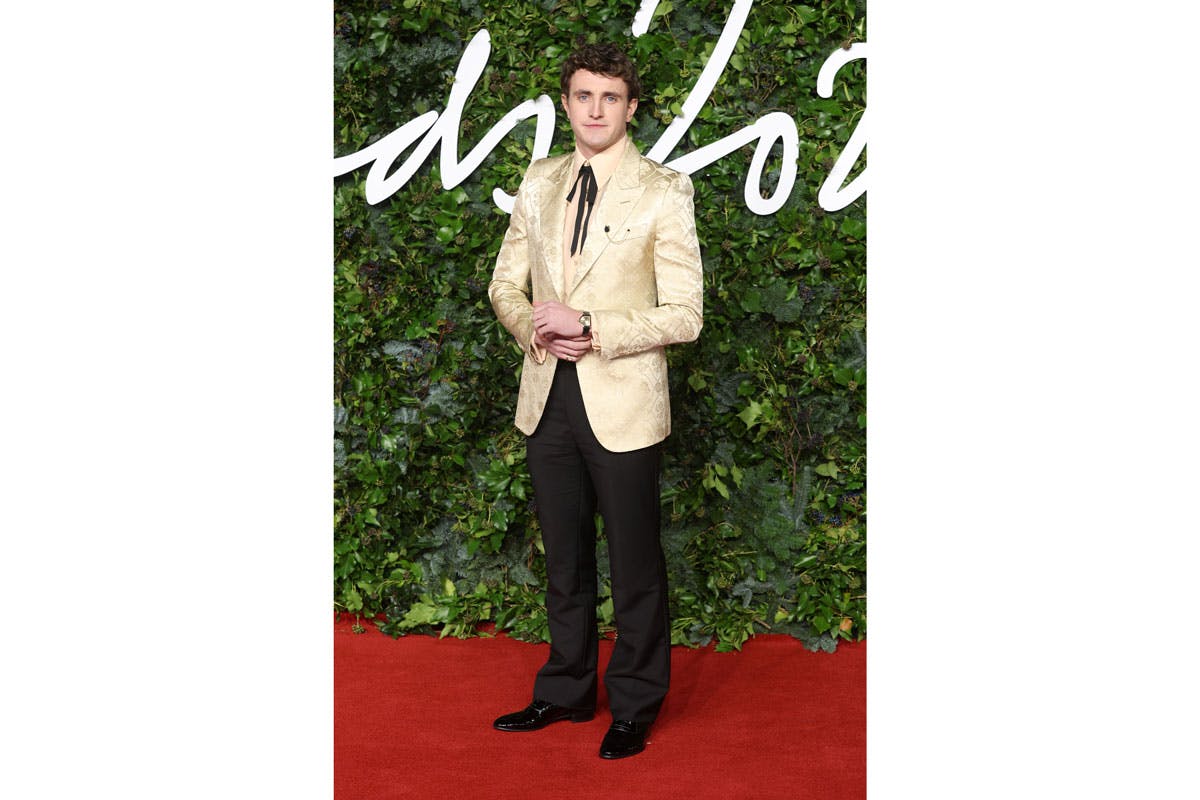 Both Mock and Mescal have trademarked their own respective styles, on and off the red carpet — the skateboarder-model with his flamboyant, streetwear-smart aesthetic and the actor with his signature gold chain and short-shorts.
Two teen heartthrobs, one red carpet. It's a tough decision, but someone's gotta make it.
As much as I respect Mescal's watch, I have to hand it to Mock for trying something, well... unexpected. Consider the battle won.
Shop our favorite products