For generations, we've relied on industry players to discover and encourage the next wave of artists.
It's not an obligation by any means, more so a necessity in today's oversaturated entertainment market. After all, where would Eminem be without Dr. Dre? And Basquiat without Andy Warhol?
Understanding the weight of their own expertise and resources, Fairmont Hotels & Resorts partnered up with Abbey Road Studios to initiate "Center Stage", a program that pairs up-and-coming and established musicians to foster authentic collaborations amongst talented artists.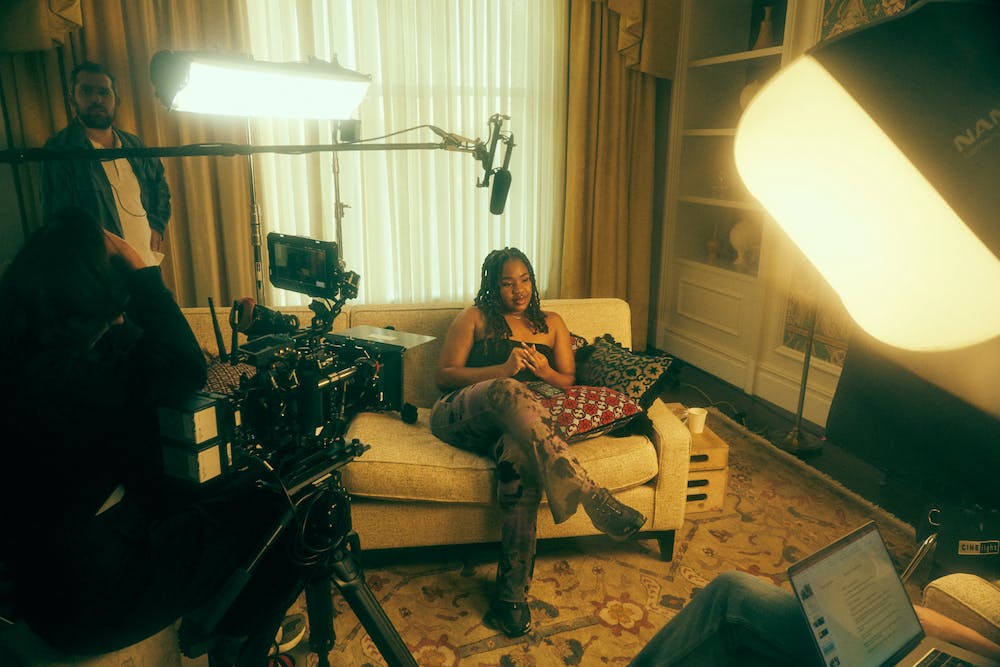 To kick things off, Fairmont held a concert last month at the Beaufort Bar at The Savoy, a Fairmont-Managed Hotel, in London. The event featured a dynamic duo of Afrorave's poster boy, Rema, and 0207 Def Jam's rising star, Debbie.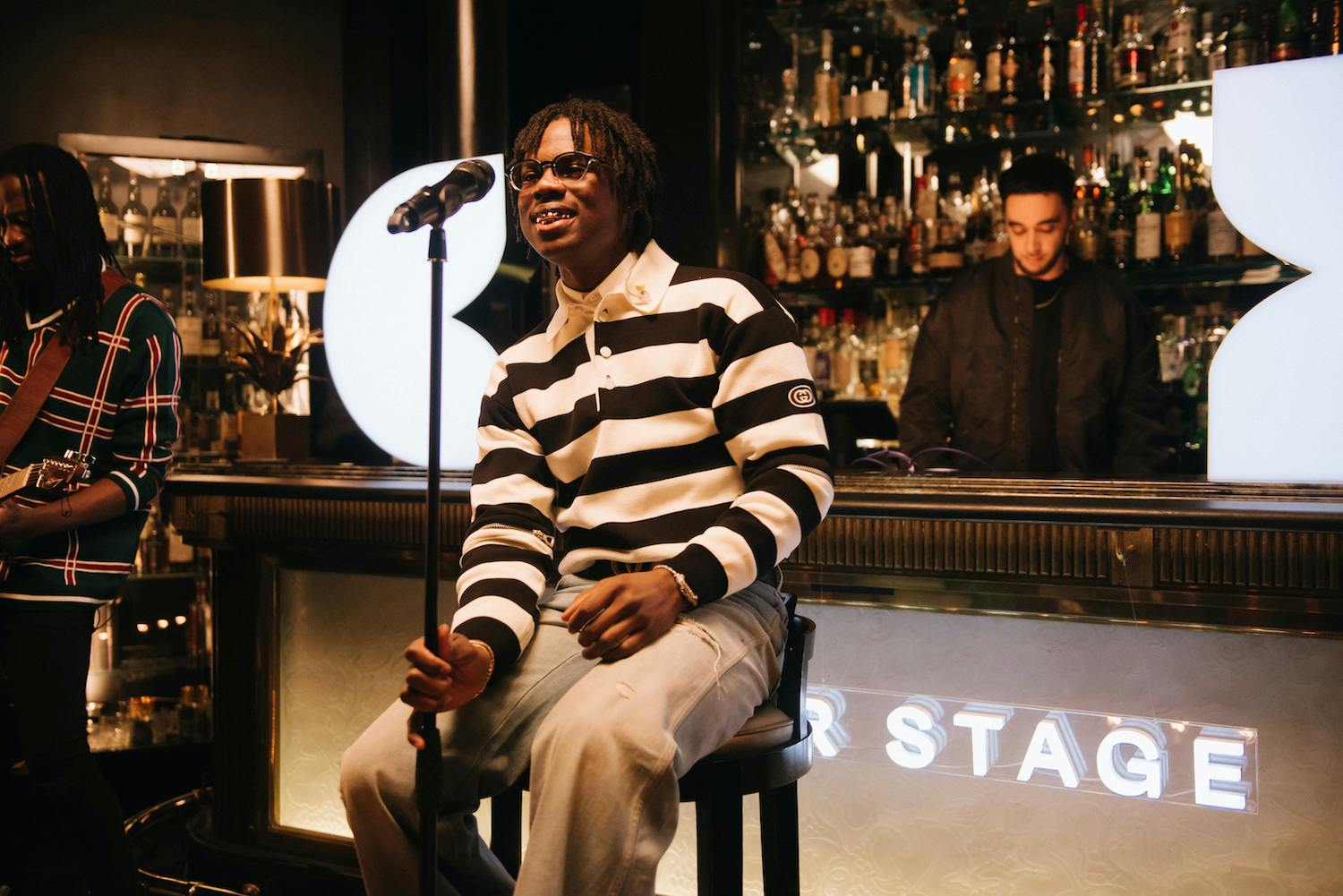 First discovered in 2019, Rema has a unique "plucked from the crowd" come up story of his own. After posting a viral freestyle on Instagram to D'Prince's track "Gucci Gang", D'Prince himself flew him to Lagos. Shortly after, he offered Rema a record deal with Jonzing World, a subsidiary of Mavin Records owned by record producer Don Jazzy. Now in an elevated position to put on new talent, Rema tapped Debbie, a fairly new, yet widely impressive, R&B artist who has caught the attention of John Legend and co-written for Stormzy.
Not only does Center Stage help discover new talent, but it places them in positions to exceed in their craft beyond the platform. Teaming up with Abbey Road Studios, Fairmont further invests in the next gen of musicians by offering 1,000 hours of studio time, along with 1,000 hours of suite time, to ensure the inspiration and longevity of the artists who they back.
To get more insight into Center Stage, we caught up with Debbie, where she was getting ready in The Savoy's Royal Suite by Gucci, before leaving for a writing session at Abbey Road Studios. "The space I'm writing in can definitely influence how I make music," she says. "Writing at The Savoy inspires me because it feels like I'm on the right path."
As Debbie dives into her process by writing, crossing out, and rewriting lyrics to the humming aloud of different melodies, we all head over to Abbey Road Studios to put paper to practice. Picking up a guitar, she looks around and notes, "Writing in Abbey Road is an honor…it feels like there's a groove already going on in the studios."
As she gets into a rhythm of her own, we all catch the smooth vibe that her intentional beats and effortless lyrics exude. After looking at the clock, Debbie realizes she needs to get back to The Savoy to open up for Rema. Before leaving she adds, "Knowing one of my favorite artists has been there, has recorded there, I'm like 'okay, I'm sitting at the same table. Let's bring some game to it.'"
Learn more about Fairmont's Center Stage at fairmont.com and see Debbie's full performance of her song "Cherry Wine" at The Savoy below: