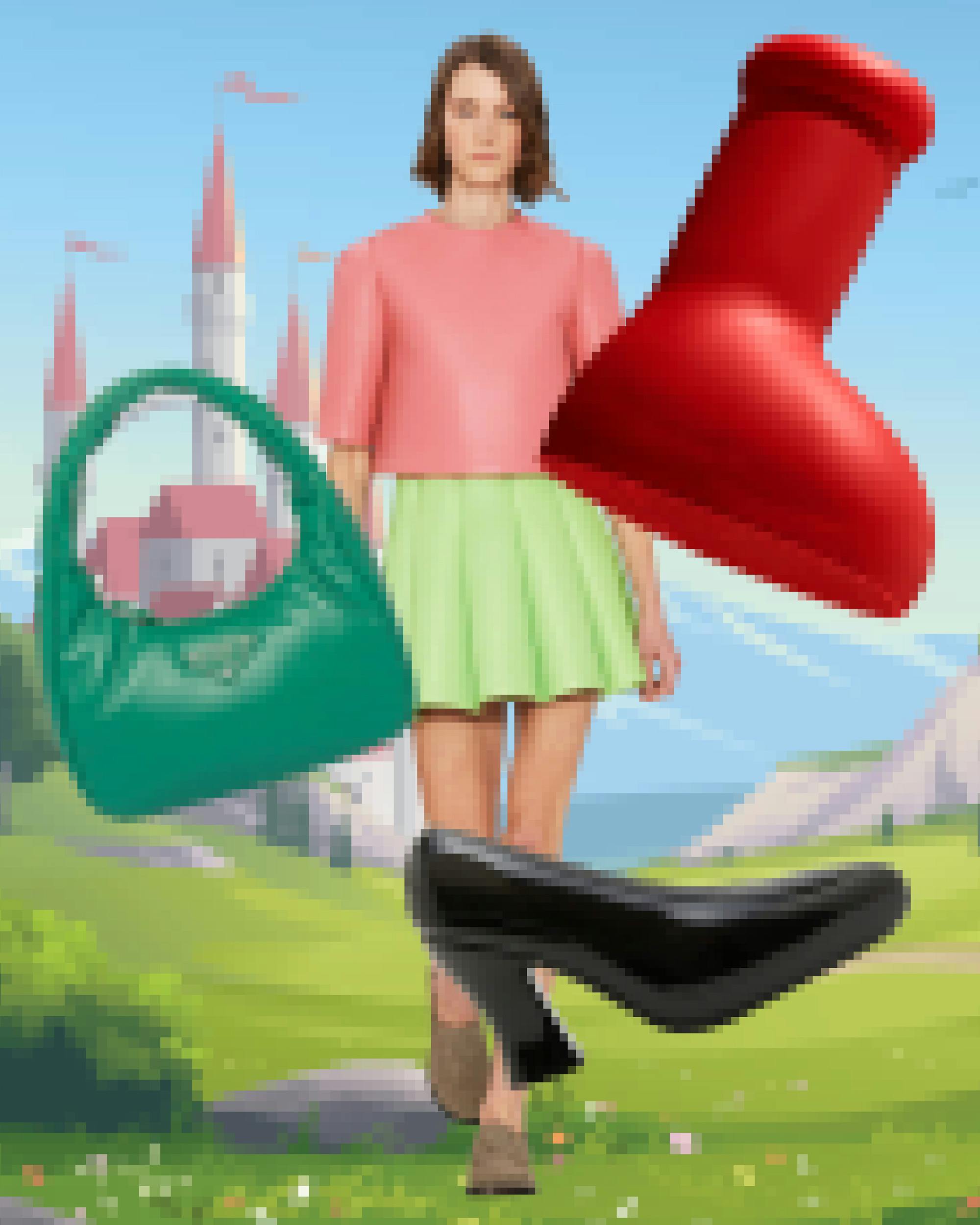 Lately, fashion has been looking a little... off. Prada's purses are cartoonishly puffy. Loewe's 8-bit hoodies are straight out of a video game. MSCHF's Big Red Boots occupy a borderland somewhere between real-life and the metaverse.
Increasingly, brands are "cartoonifying" their wares, resulting in clothing and accessories that would look more at home on a digital avatar than on a human. Take Loewe, for example: The label's Spring/Summer 2023 collection featured "pixelated" clothes, 3D garments engineered to resemble flat, 8-bit renderings of hoodies, T-shirts, and pants.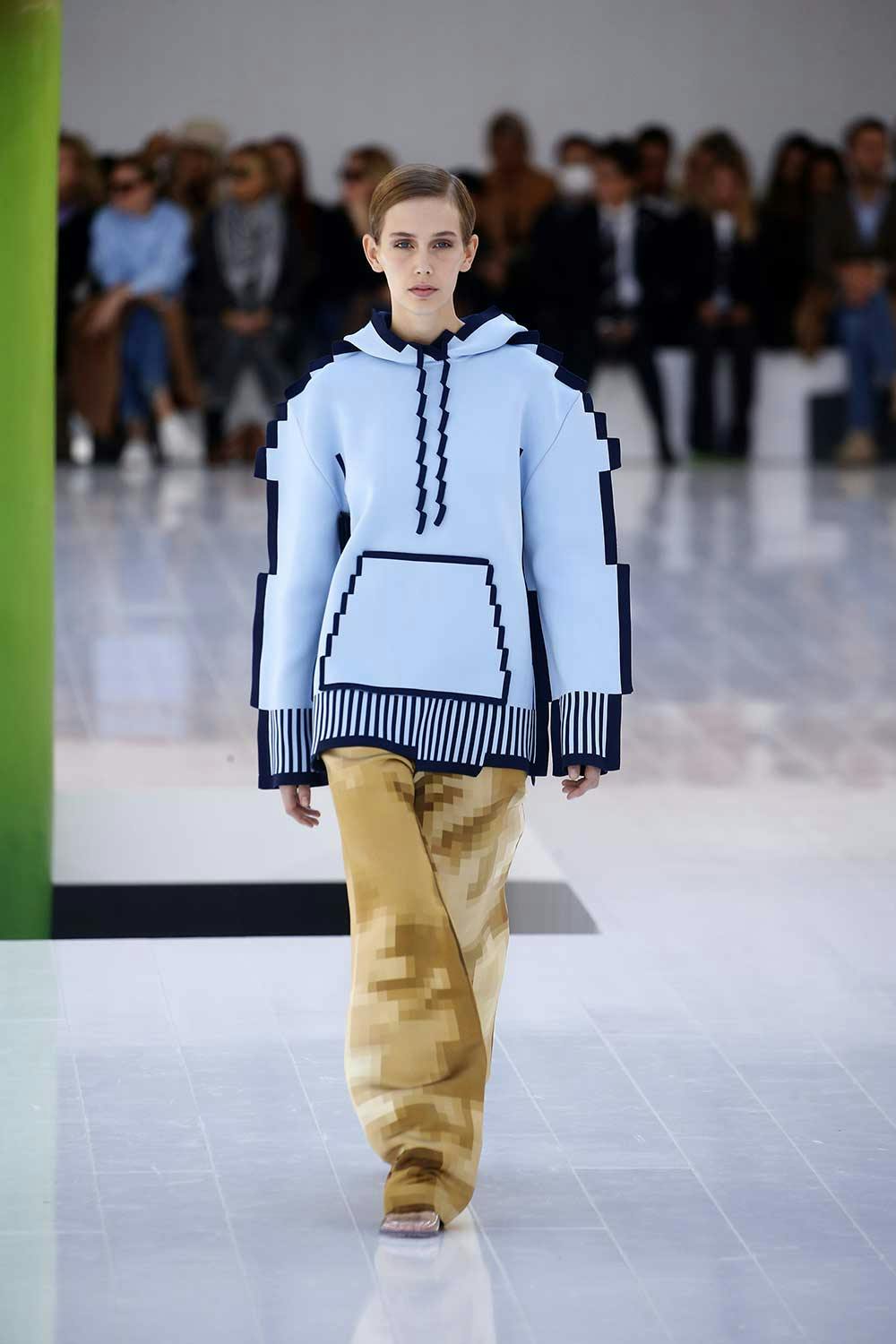 If the collection's clothing was Minecraft brought to life, its footwear was Minnie Mouse made real. The same season, creative director Jonathan Anderson debuted rubbery stilettos molded to replicate the exaggeratedly rounded proportions of the cartoon rodent's high heels.
Now, for Fall/Winter 2023, Loewe is continuing in the grand tradition of cartoonification, supplying customers with eerily artificial looking dresses, tops, and skirts. Devoid of the creasing and movement that one would expect from a pair of, say, draped pants, Loewe's latest appears too smooth, too static — real but somehow unreal, as if Anderson instructed an AI generator spit out its best imitation of a pink tube dress or enlisted a baker to create a cake disguised as a cropped shirt.
Plucked straight off of a Mii and dropped onto the runway, the designs play with the hyperreal, a term coined by Jean Baudrillard. The French sociologist defined "hyperreality" as the inability to distinguish reality from representations of it, a concept that Loewe mines by bringing simulacra of real-life objects — a video game's pixelated rendering of clothing, a cartoon drawing of high heels — into the physical world.
Is your brain about to explode? Mine too.
As the boundaries between the metaverse and reality continue to blur, it's no surprise that fashion is beginning to offer cartoonified clothing, accessories, and footwear mimicking the appearance of digital renders.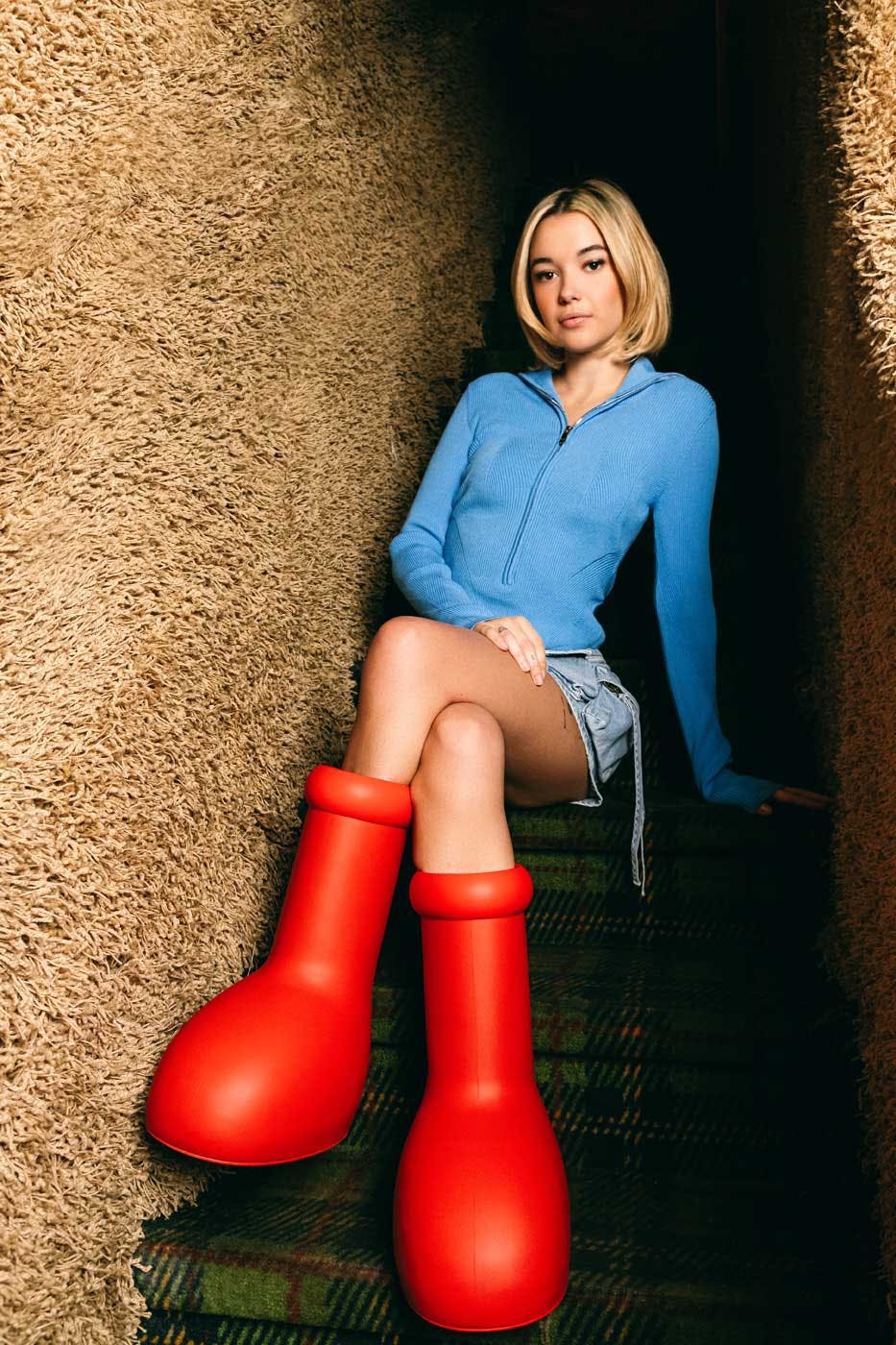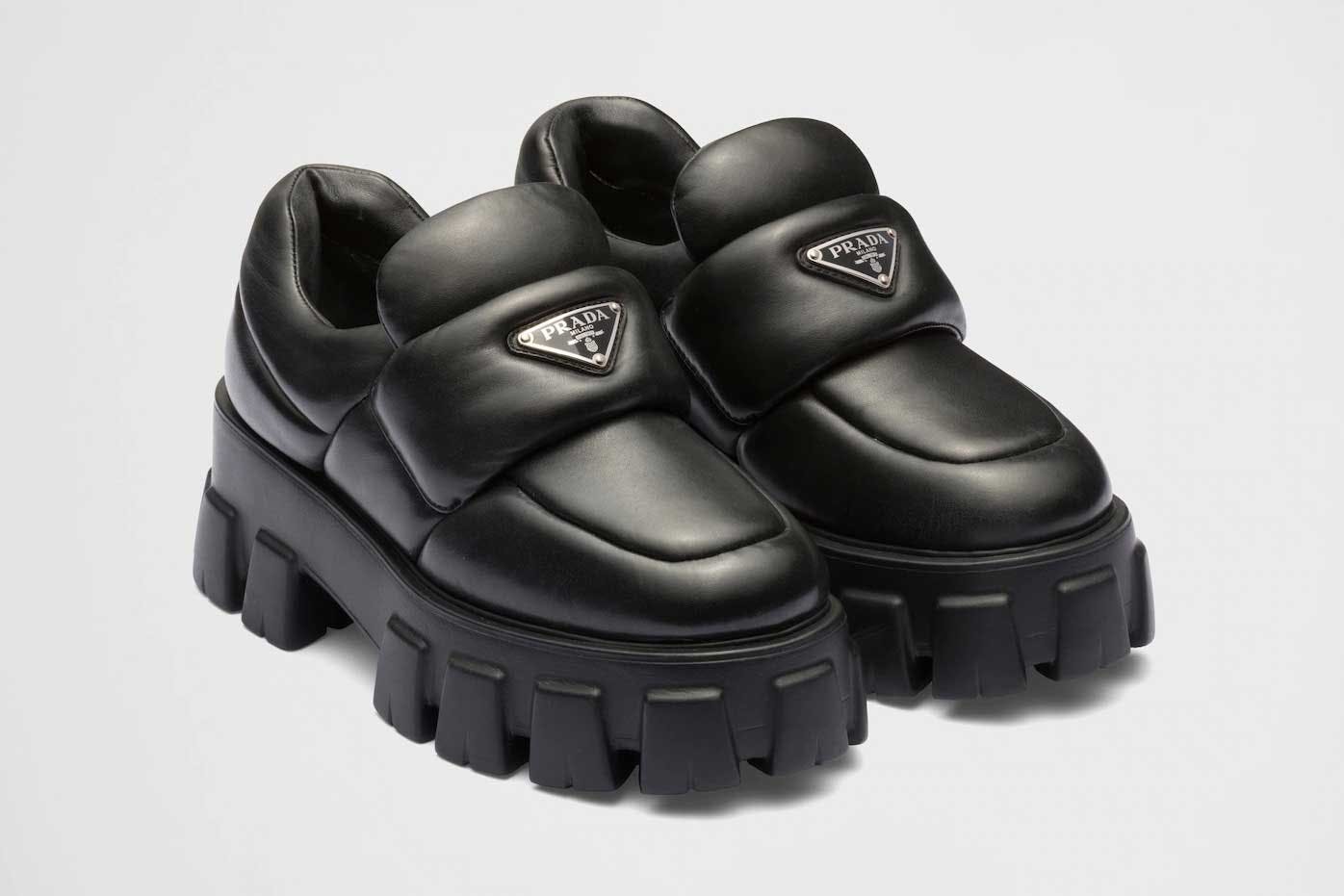 Prada sells puffy handbags and loafers that look more like playthings than functional objects. Balenciaga's XXL stompers appear to have been designed in Rhino3D. And we can't forget MSCHF's Big Red Boots, "REALLY not shaped like feet" but "EXTREMELY shaped like boots," per a press release. (MSCHF's website went on to explain: "Cartoonishness is an abstraction that frees us from the constraints of reality... If you kick someone in these boots, they go BOING!")
Fashion lovers, beware: It's uncanny valley out here.