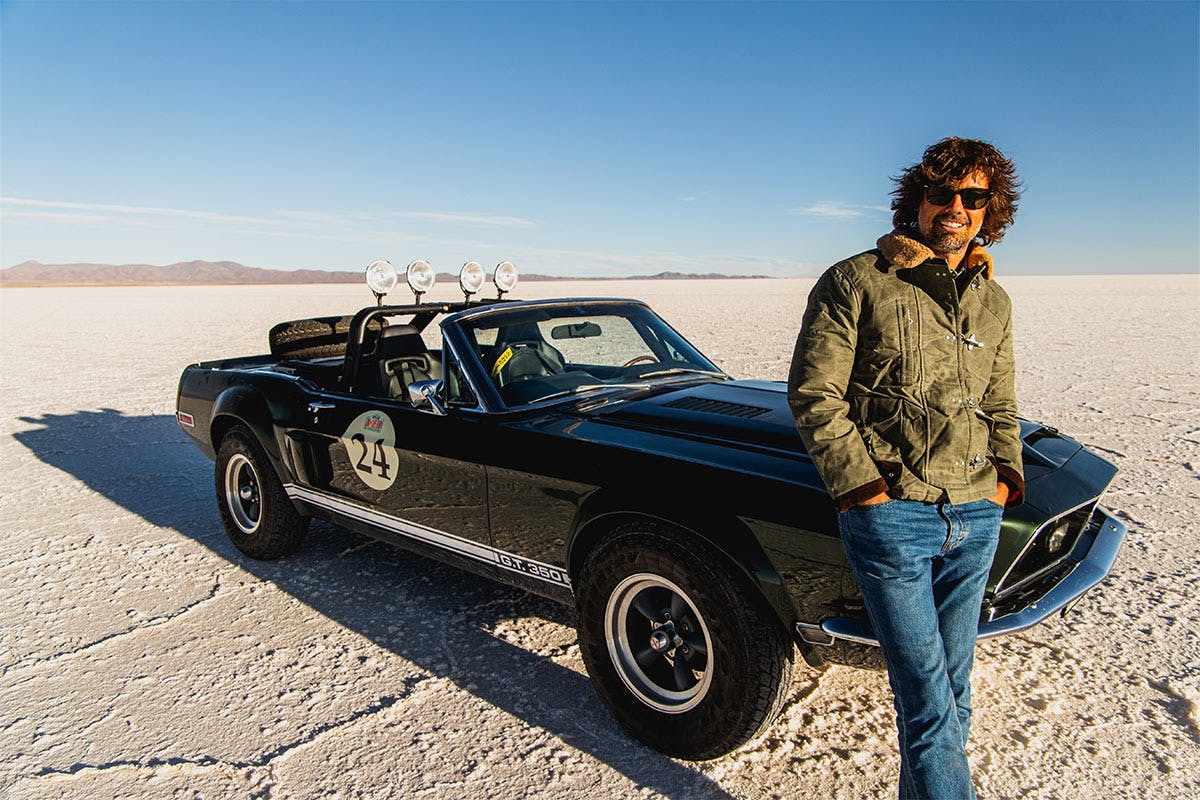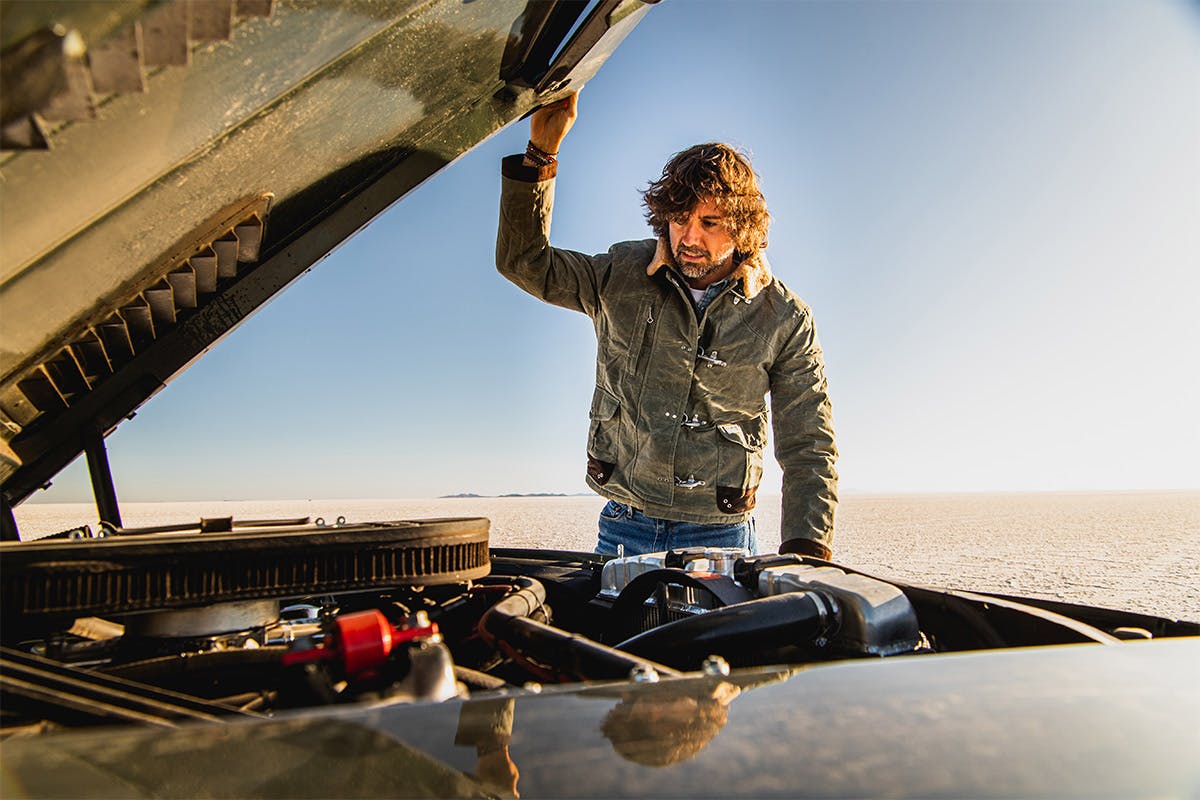 Ronnie Kessel probably has motor oil running through his veins. The Swiss racing driver and entrepreneur, son of Formula 1 driver Loris Kessel, operates one of Europe's largest Ferrari dealerships, and has established "Kessel Classic", a leading vehicle sales platform for major car collectors from around the world. So when Fay Archive was looking for a knowledgeable gearhead to test out its 4 Ganci limited edition jacket on the brutal Lima - Cape Horn rally, they knew he was the man for the job.
Fay Archive started in 2019 as a way for its mother brand Fay to dig into its rich heritage and reintroduce beloved pieces from years past. The Fay story began in the early '80s, when Italian entrepreneurs Diego and Andrea Della Valle observed the uniforms worn by the Massachusetts Fire Department, and decided to create high-performance garments inspired by their utilitarian design. Though it's perhaps known especially for its signature 'Gancio' hook clasp, Fay has grown into a global lifestyle brand offering durable everyday pieces.
Now the brand is introducing the 4 Ganci limited edition jacket, an ultra-durable winter jacket with a protective outer shell in canvas and down padding. The jacket also features a sheepskin collar and signature Fay Archive-style split leather inserts on the pockets and cuff ends. If you'd like to get your hands on one, though, you'll have to be quick — it will be limited to just 70 pieces, available in stores and online now.
And in case you were doubting the jacket's performance qualifications, Ronnie Kessel put it through its paces in South America — and it passed with flying colors. Starting in the Peruvian capital and covering over 10,000 kilometers before reaching the finish line in Ushuaïa in the Tierra del Fuego region at Argentina's southern tip, the Lima to Cape Horn rally is not for the faint of heart. It travels the length of the Andes from Peru, through Bolivia, across the world's largest salt flats, into the Patagonian wilderness, and through Chile's wildest mountain passes, before crossing back into Argentina for the final stretch to the end of the South American continent.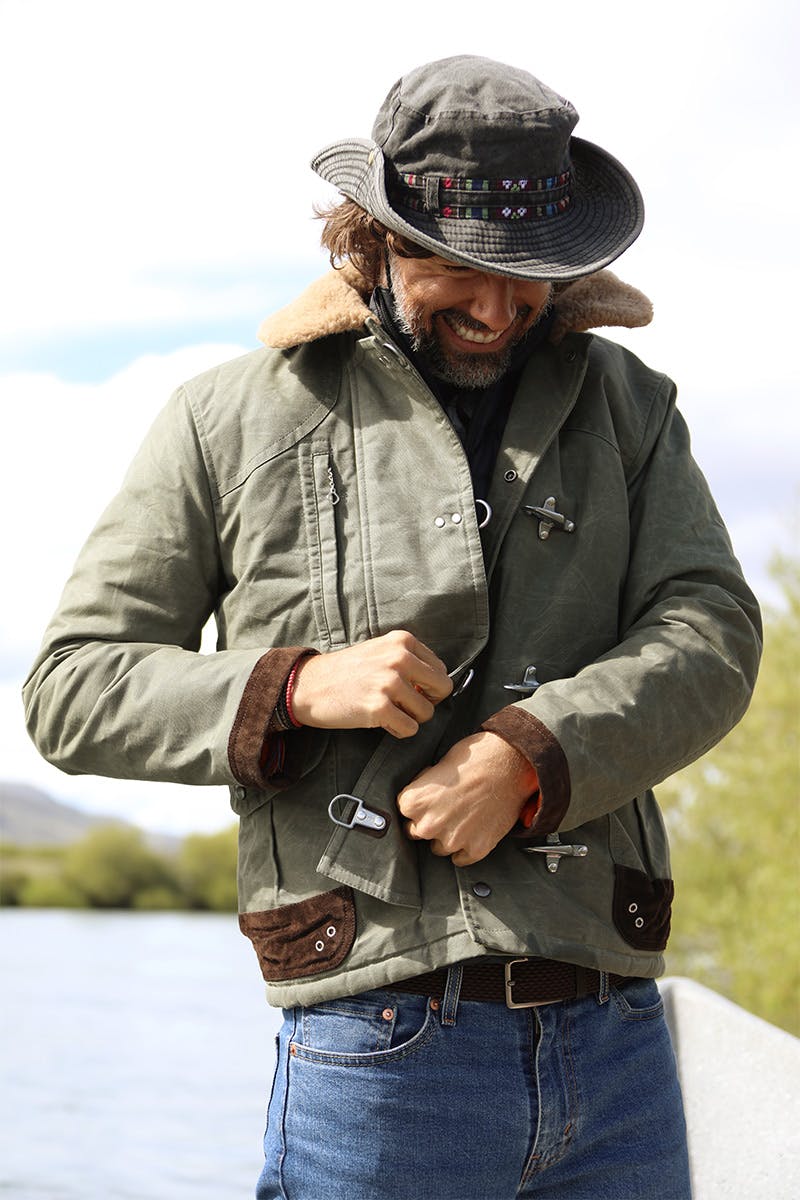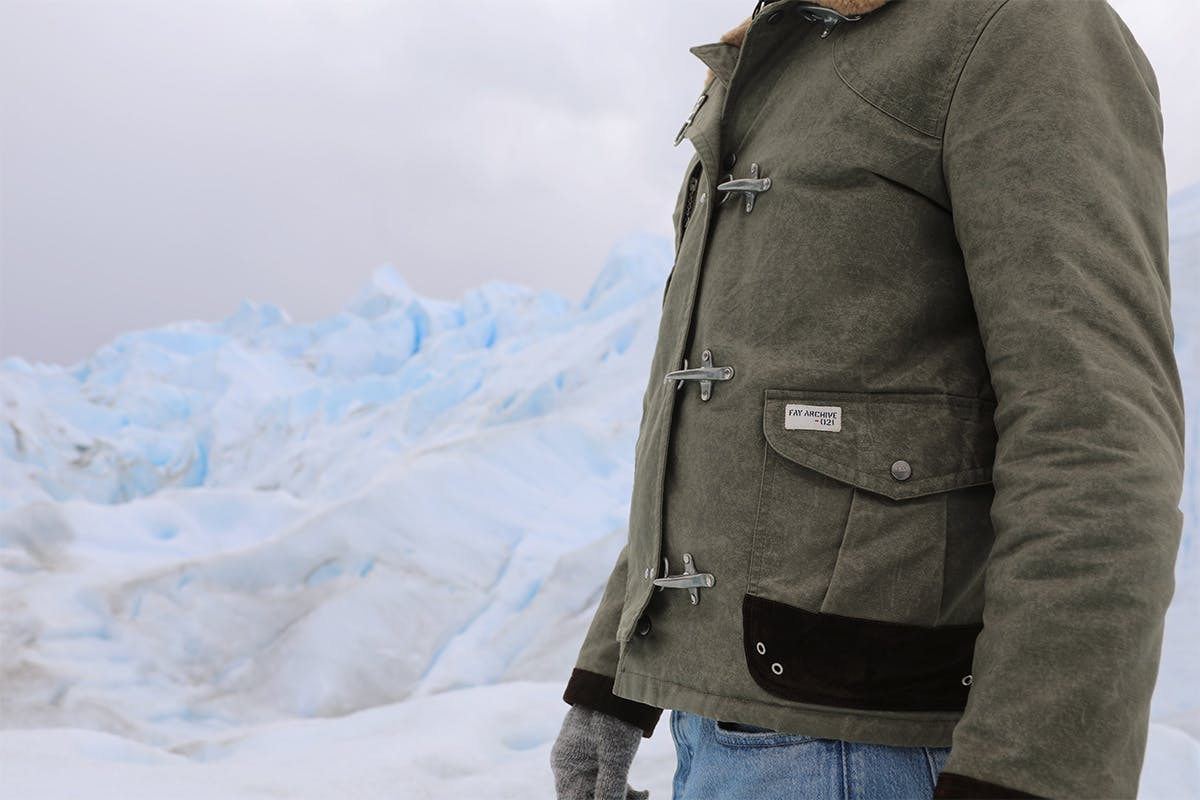 Reflecting on the journey he completed in a classic Ford Mustang Shelby, Kessel shared that "the spectacular climb inland into the Andes from Paracas to Ayacucho has been an epic drive through dramatic mountain scenery on good roads. Passing by Pacococha Lake, located at 4,562 meters, we reached one of the highest points reachable by car in the world." He admits that certain moments were exceedingly tough, though, noting that "the ascent from the sea of Paracas to the 4746 meters of Abra Apacheta in less than 7 hours" was particularly difficult. "It was a challenge for both engines — my body and the Mustang V8 motor." But despite everything that Mother Nature could throw at him, he still managed to reach Cape Horn in the end, and the Fay Archive jacket was with him every step of the way.
Discover and shop Fay Archive's pieces online now.