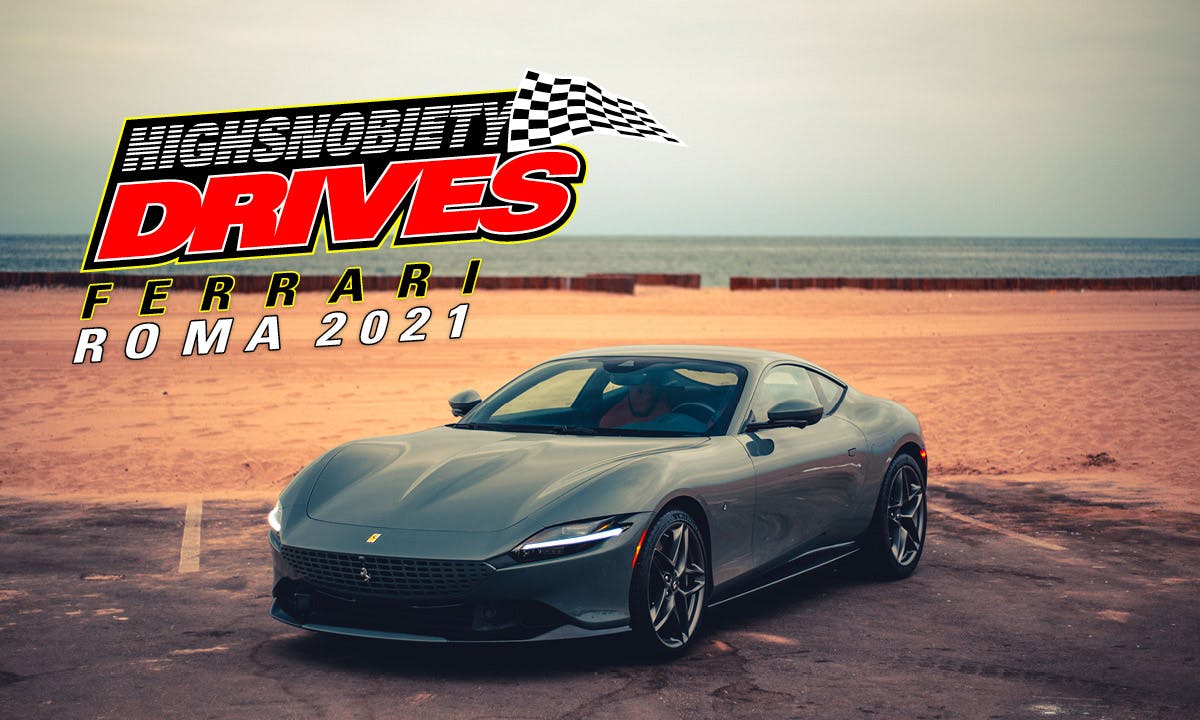 The most recurrent comment I've heard about the Ferrari Roma since it was introduced is that it doesn't look like a Ferrari. To these people, I say: open your history books. To my eye, the Roma silhouette is reminiscent of, the most beautiful Ferrari ever produced: the 275 GTB. It further borrows details from the 365 GTB/4 Daytona, another Ferrari icon, as well as the 612 Scaglietti, a car I didn't find attractive when it was new, but admittedly has aged quite well.
These naysayers would be correct in implying it doesn't look like modern era mid-engined Ferrari sports cars, but why would it? The Roma isn't for that. The Roma, according to Ferrari, is "La Nuova Dolce Vita," or "the new good life." That is to say, a car that represents a free spirited and irreverent life. The Roma is Ferrari not taking itself too seriously and encouraging buyers to do the same. I love this, and the car world needs more of this.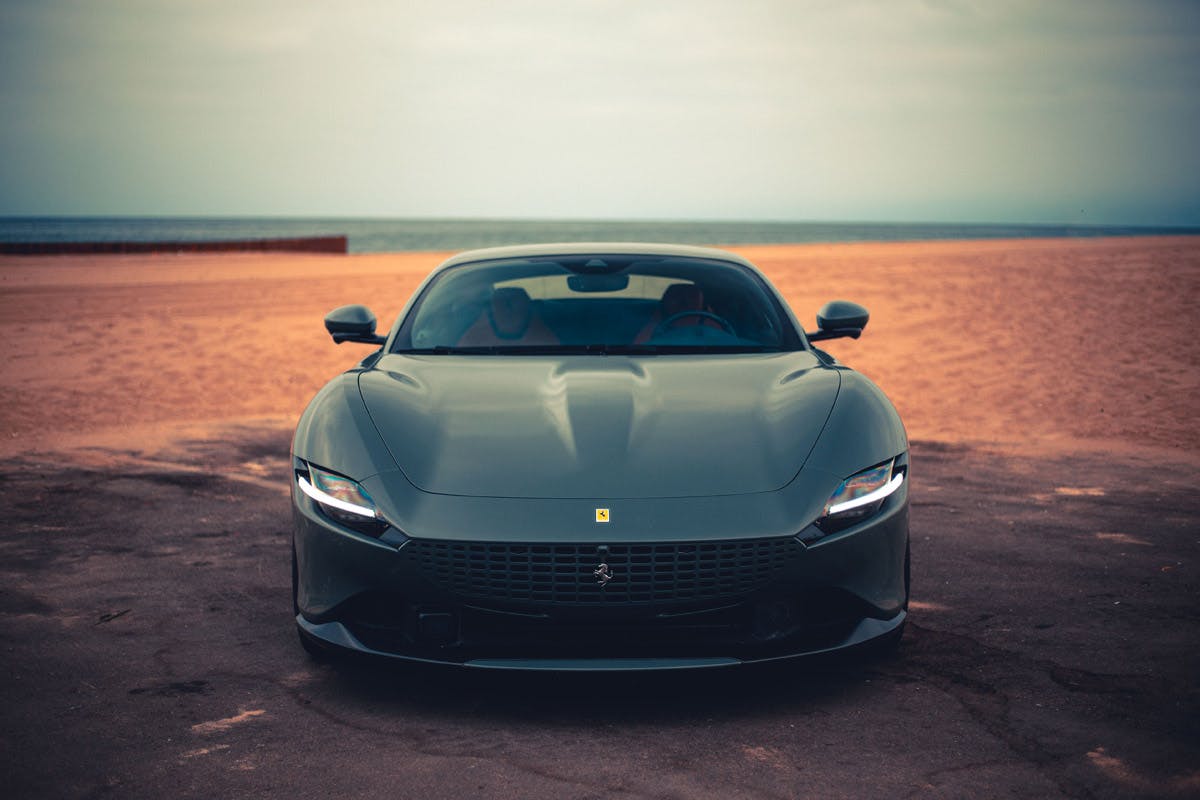 The Roma represents a big shift for Ferrari. Historically, the front engined, long hood format Ferrari was reserved for the luscious, V12 grand tourers. They were usually the most expensive Ferrari in a product lineup, and consequently, also usually the most depreciating Ferrari products until they reach classiche status. That is, of course, until Ferrari released the Portofino, née California, a car whose geographic nomenclature is also symbolic of a particular lifestyle. But where the California could never really exalt itself out of entry-level status, even with a rebrand, the Roma is anything but. With the Roma, Ferrari has introduced a completely new product. This is no sugar baby's Ferrari. While driving the Roma, it's laughable to think that barely more than five years ago, Ferrari fans decried the introduction of turbo engines. And in 2021, with the introduction of the SF 90 Stradale, and more recently, the 296 GTB, both technological marvels with turbos and hybrids, the Roma with its twin-turbo V8 feels like the most analog car in Ferrari's core product lineup... at least in terms of driving dynamics.
To call the Roma a lifestyle Ferrari would be selling it far short of its abilities, even if its livability is where it most excels. I expected to enjoy the Roma, to find it pleasant. I did not expect to have as much fun as I did, or be as entertained as I was. With how far back the driver sits in the car, combined with its longhood format, the sensation of following the front end is wonderful. It feels like it is made for shepherding you through blind mountain curves, as though it's peeking around them before you. I have never driven a GT car with this good of a front-axle. Perfectly communicative without being twitchy, or at the expense of comfort. It's not a supercar, but it isn't far off. It's playful, fun and it feels much more lightweight than it is. It also doesn't feel too soft. Despite being literally enveloped by leather in the cabin and having an impressively comfortable ride quality, the mechanical noises and feedback while driving it are superb, making the Roma feel like a car drivers can enjoy beyond just a badge parked in your garage.
There were only two things I didn't love about it. First: the transmission. Nothing in particular about its performance, all of that is brilliant, rather its programming. It's very upshift-happy. This is due to efficiency and fuel economy requirements and probably doesn't really matter in day to day driving. It does, however, mean that if you are cruising along in automatic mode and want to go full beans on the 3.9-litre, 612-horsepower, twin-turbo V8, you probably won't be in the right gear. Solution: keep it in manual mode. As someone who likes a greater degree of control, this didn't bother me that much. If anything, it encourages a higher degree of focus and involvement which is a good thing. But sometimes you want the best of both worlds.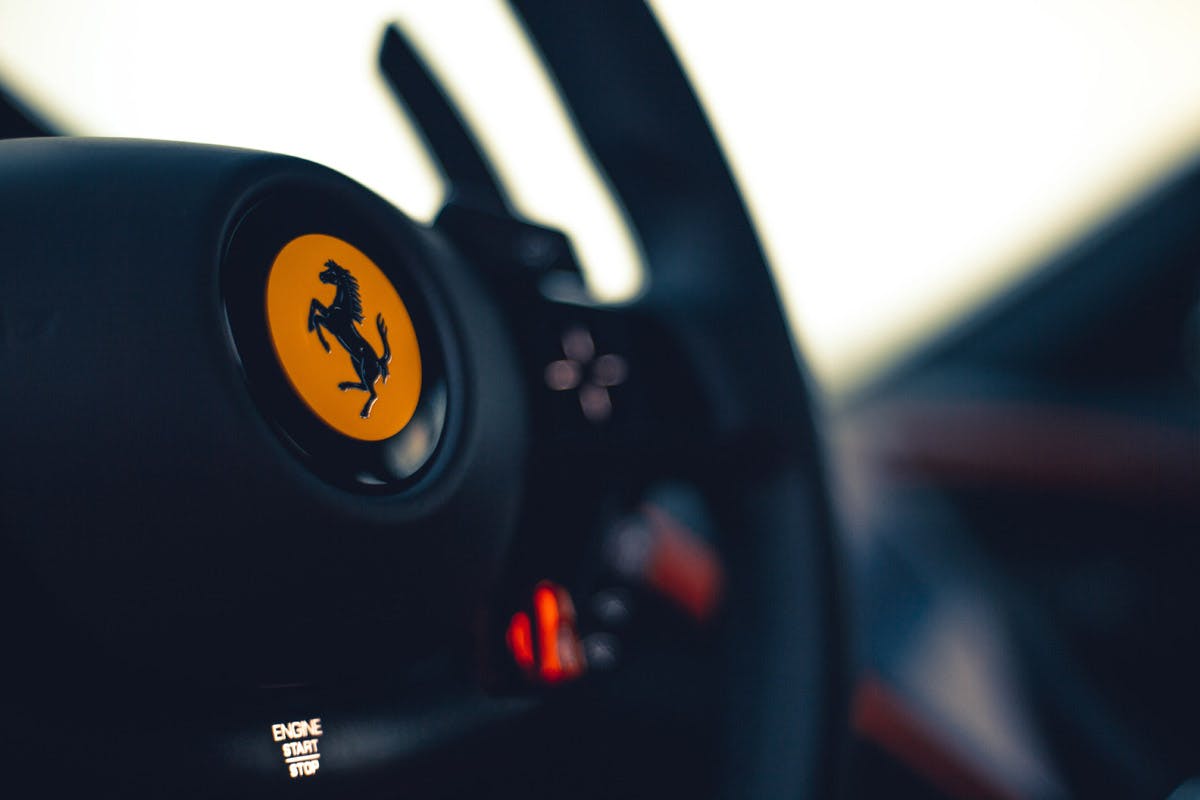 The second rift in my love affair with the Ferrari Roma: no buttons. No engine start button, no infotainment buttons. Literally, the only buttons are to open the doors (yes, door opening buttons instead of handles or pulls) and buttons to switch the transmission settings to manual. Almost everything else in the Roma is controlled with tiny screens whose inputs are visible on the digital instrument cluster or the central screen. This was the singular paradox of the Roma: what was one of my favorite driving experiences of this year, due to its seemingly natural mechanical feedback, was ultimately degraded by its own digitization, even if only slightly. That said, these are things I refer to as "journalist problems, not owner problems." If I were a potential owner, this wouldn't prevent me from buying a Roma, but it is a drastic shift in usability that will have a higher learning curve than a standard interior redesign. I do, however, applaud Ferrari for going all in on the implementation of this platform across its product range, as opposed to a test and see approach. And admittedly, the format worked better on the SF 90 Stradale I drove a few weeks after the Roma.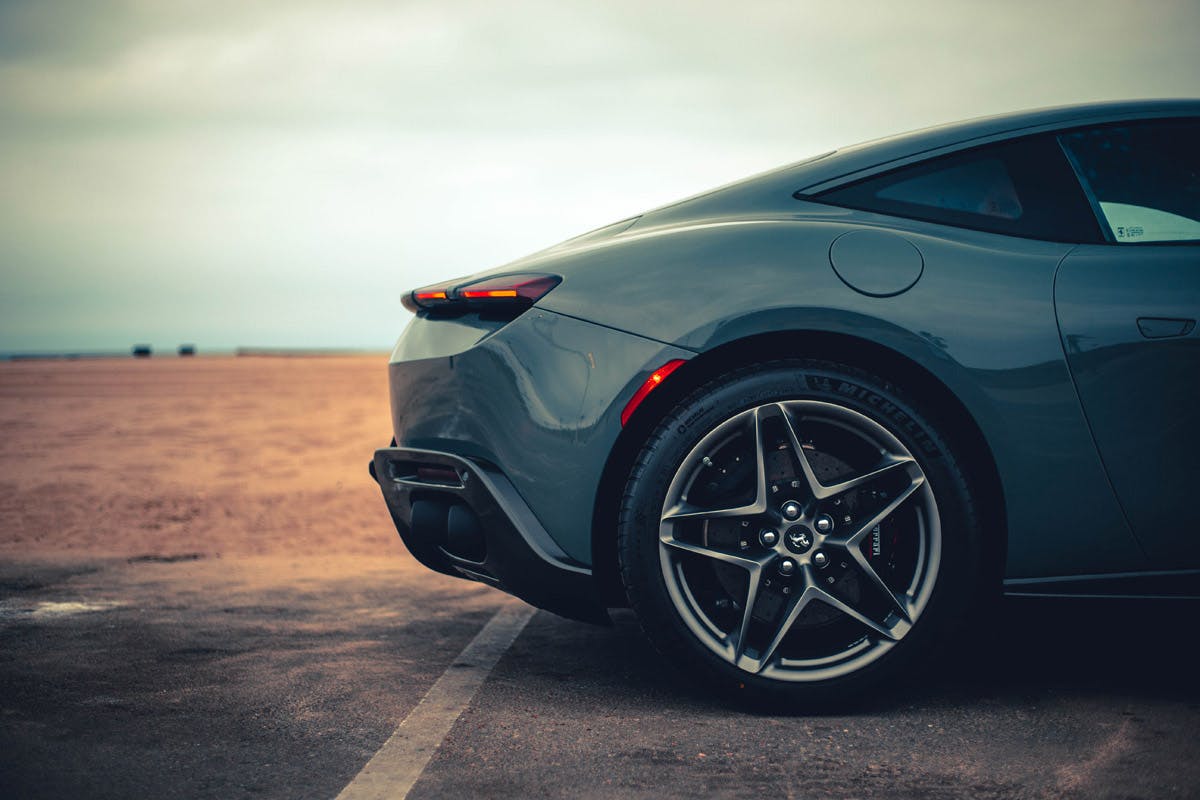 Back to the Roma's strengths, which are many. To put it simply, this is the purest essence of a grand touring car distilled to perfection in a modern context. What exactly does that mean? It's about balance, figuratively speaking. Most cars will sacrifice something to do another thing well. A car's effectiveness at preventing sacrifice from turning into disappointment is the balance. In other words, a great GT car should be as enjoyable when going fast as it is going slowly. It should thrill you while also being worth savoring. Whether driving in a city, on a mountain, or wherever, the car itself should be the event and make every drive feel like a special occasion. With this, the Roma fulfills its "new good life" mantra effortlessly. It is the best GT car for sale today because it prioritizes being a Ferrari above all else.