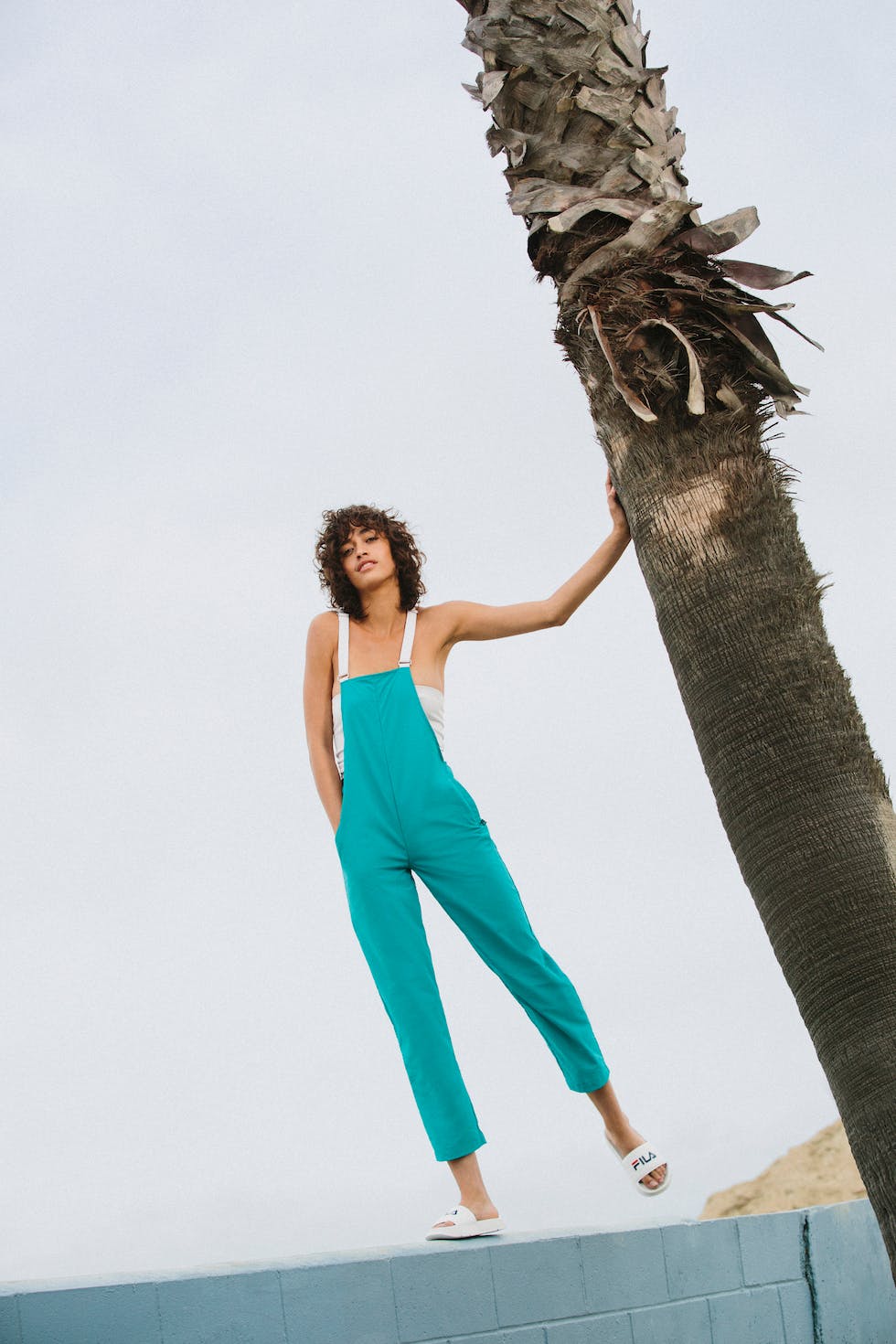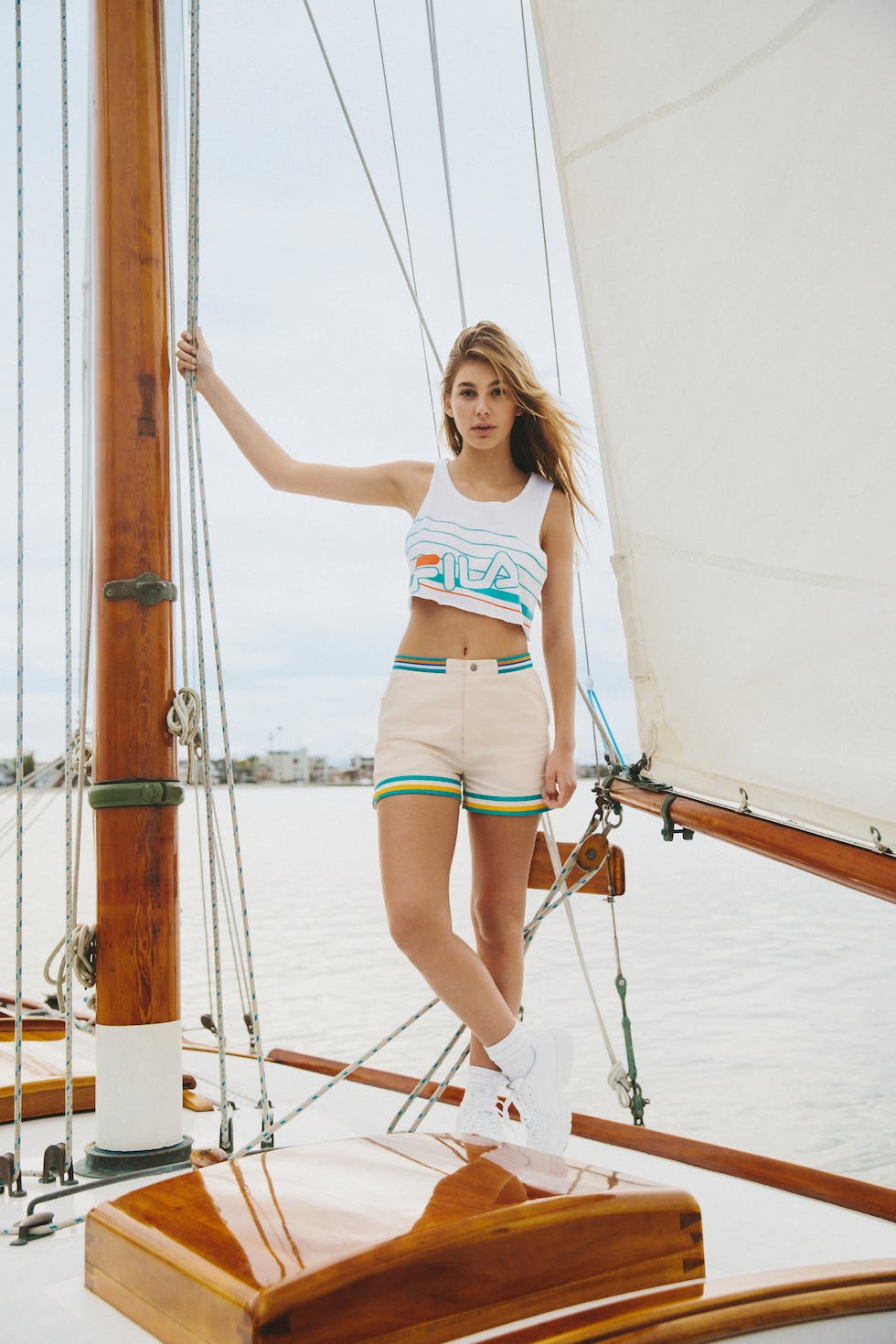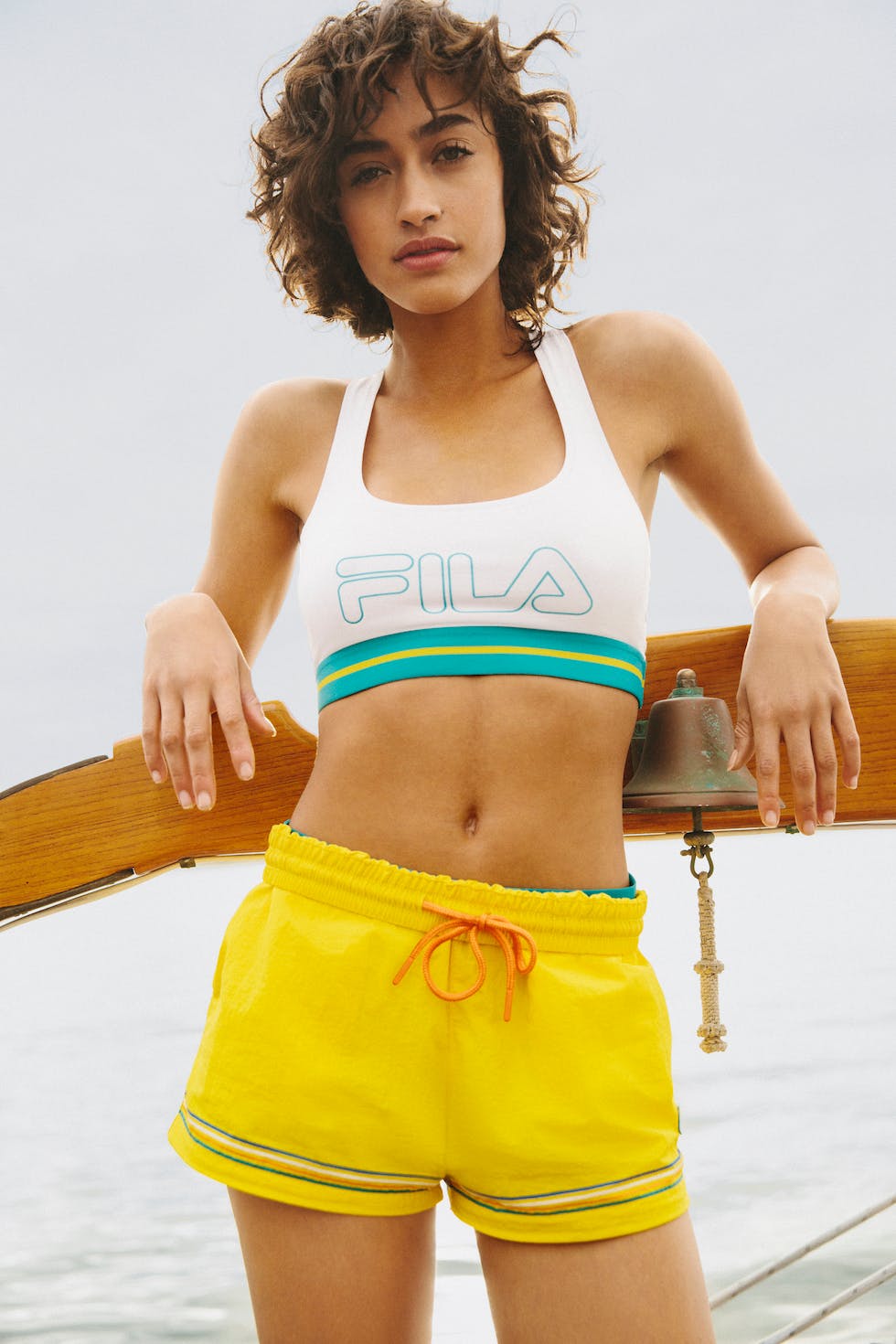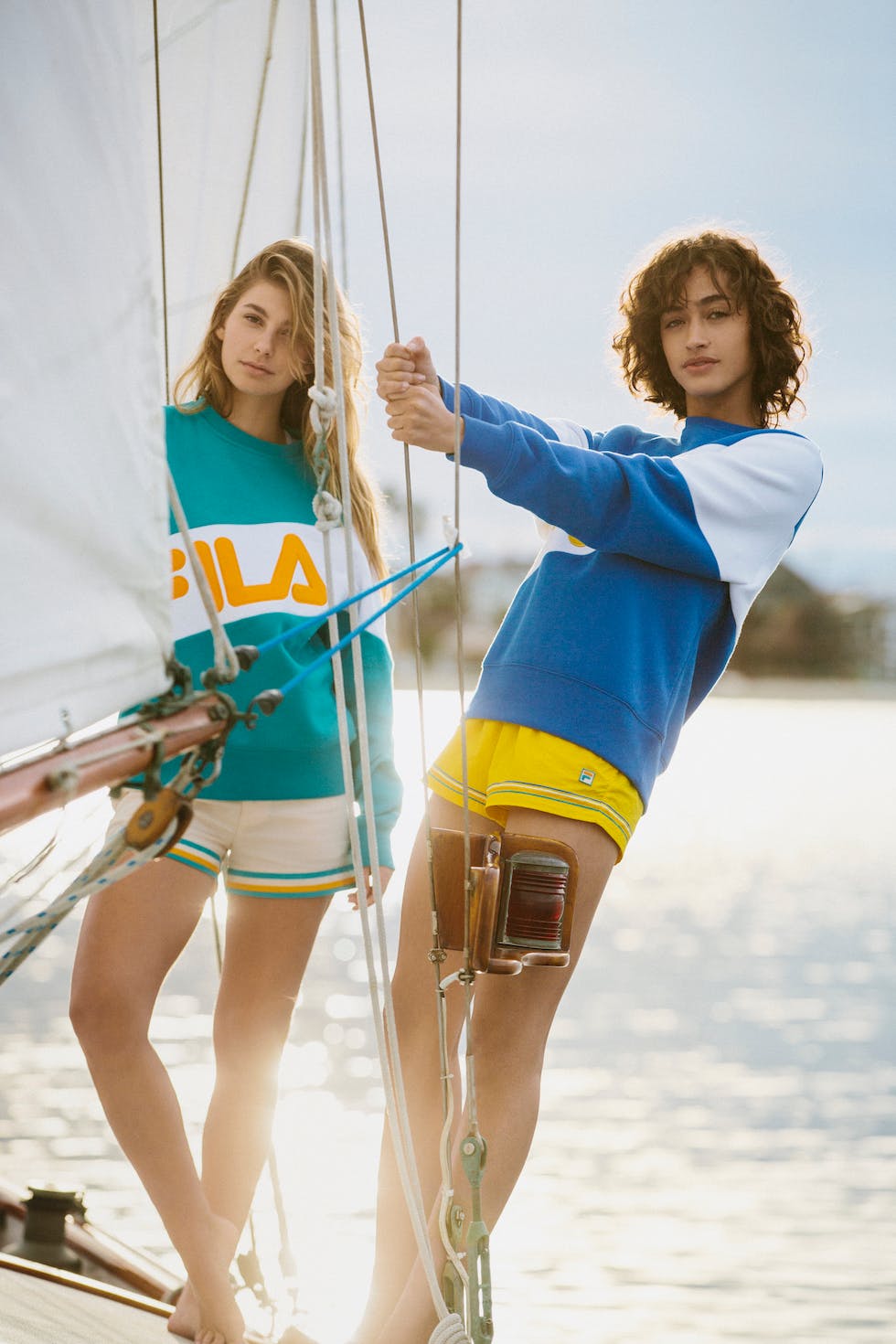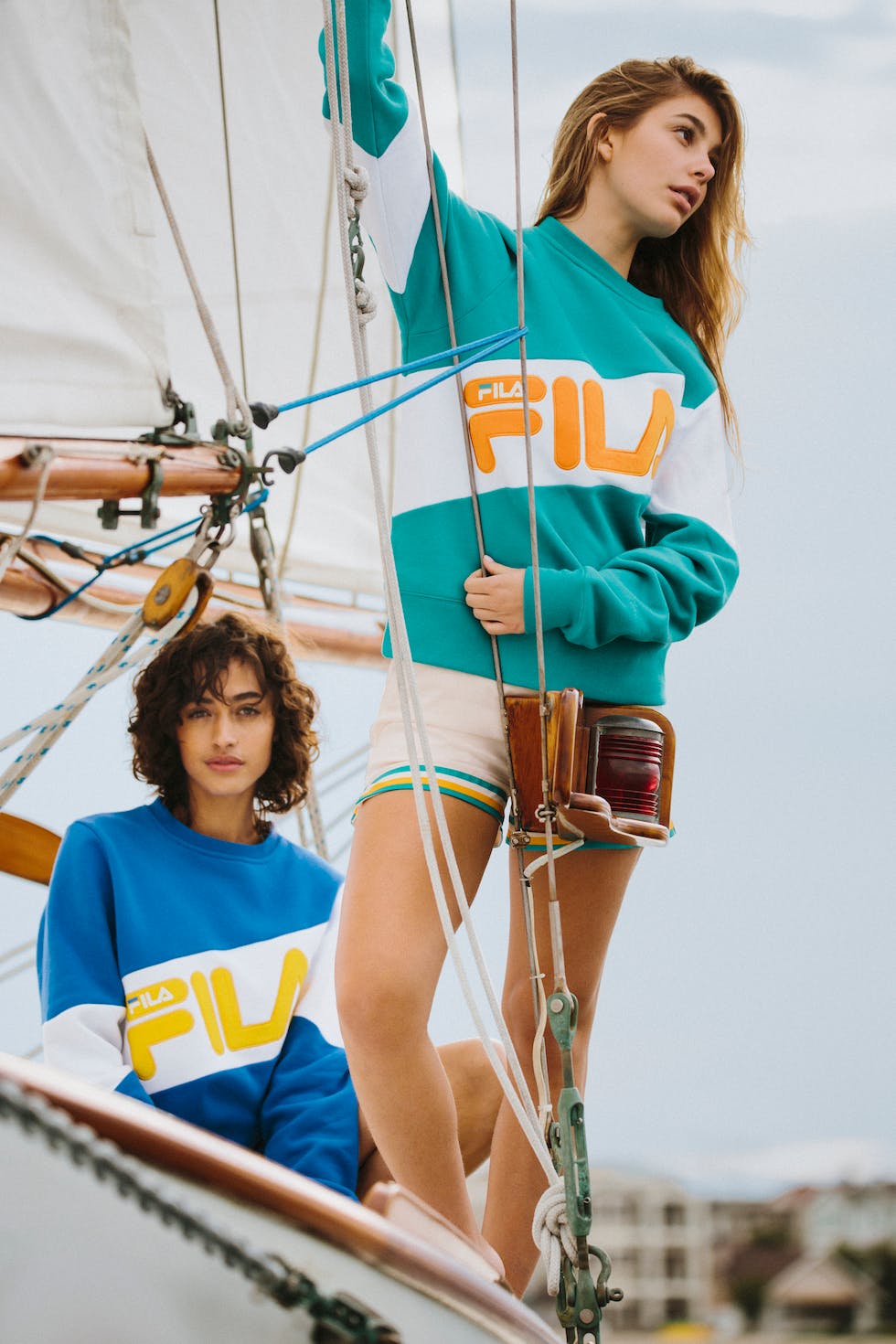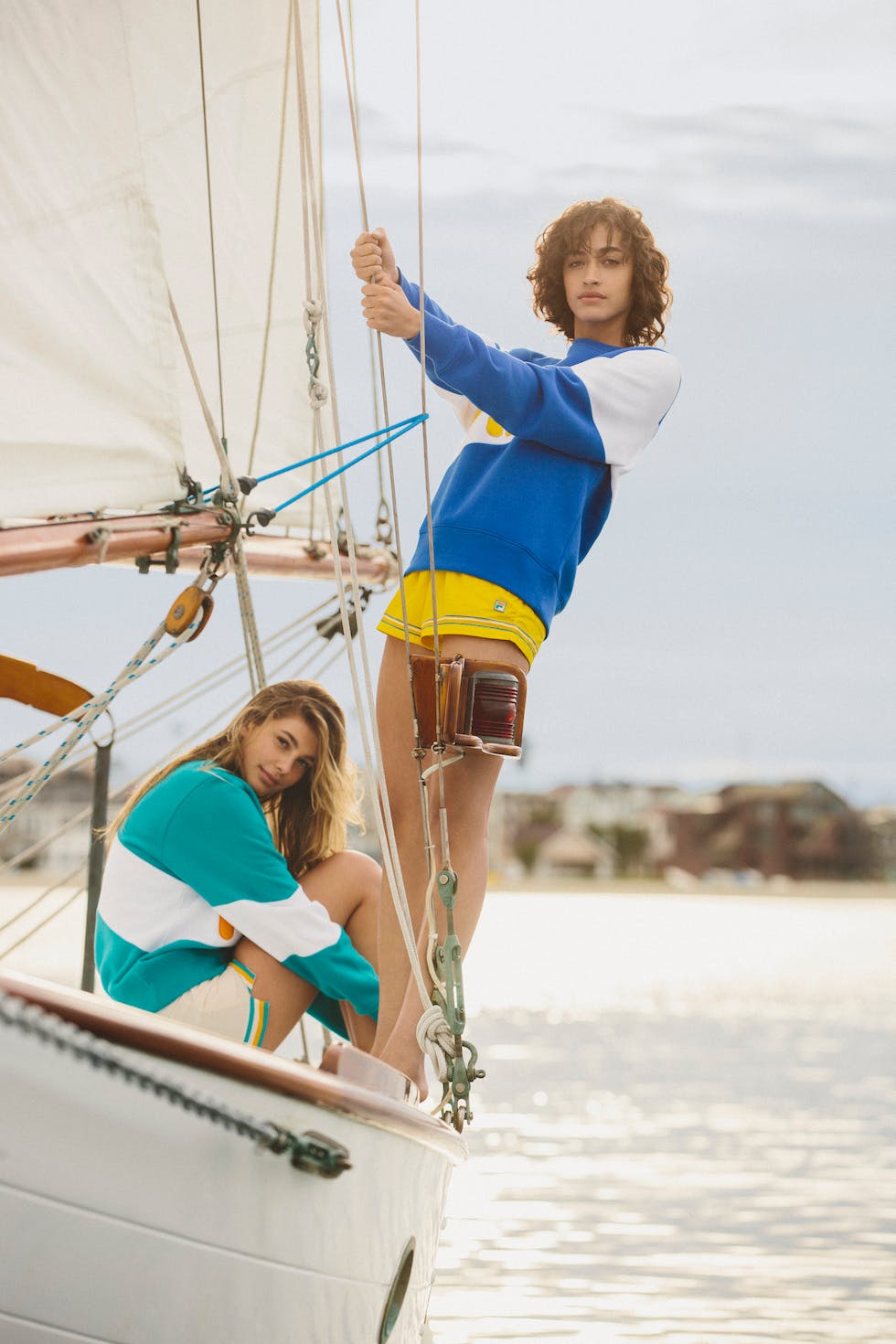 For heritage Italian sportswear label FILA, things have never looked better. As a brand that started in sportswear with a fashion sensibility, it's now proving itself to be a fashion brand in its own right—with a sportswear influence that's firmly rooted in fashion both past and present. Tapping into both retro influences and the timeless sartorial appeal of sailing, FILA unveils a new women's capsule collection with Urban Outfitters.
Boasting a campaign shot by Daniel Shea, the capsule takes a modern look at throwback nautical styling. Bold hues of blue, yellow, aqua green and orange are contrasted with crispy clean white. Cross-body stripes and asymmetrical color-blocking bring the whole aesthetic together. Of course there's no lack of FILA branding, with fans of the classic "sport + style" label able to spot logo hits emblazoned or embroidered across the entire range.
The collection itself consists of a variety of items, including crewneck sweaters, a cropped henley, a tank top, a casual tank dress and two short styles. A small selection of bodywear is also slated to arrive on shelves this season. Special standout garments include the yellow sailing jacket and bright blue overalls.
Whether you've always been drawn to FILA's history of upscale sportswear, or simply hear the call of the sea when it comes to building your wardrobe, this partnership looks incredibly promising. Clean lines and bright colors make this sailing-inspired collection a slam dunk; you may be copping for the lady in your life, but we wouldn't blame guys if they decided to grab one of those crewnecks for themselves.
No matter who you're shopping for, look out for the FILA + UO nautical capsule collection online at UrbanOutfitters.com and in-store beginning on March 5.