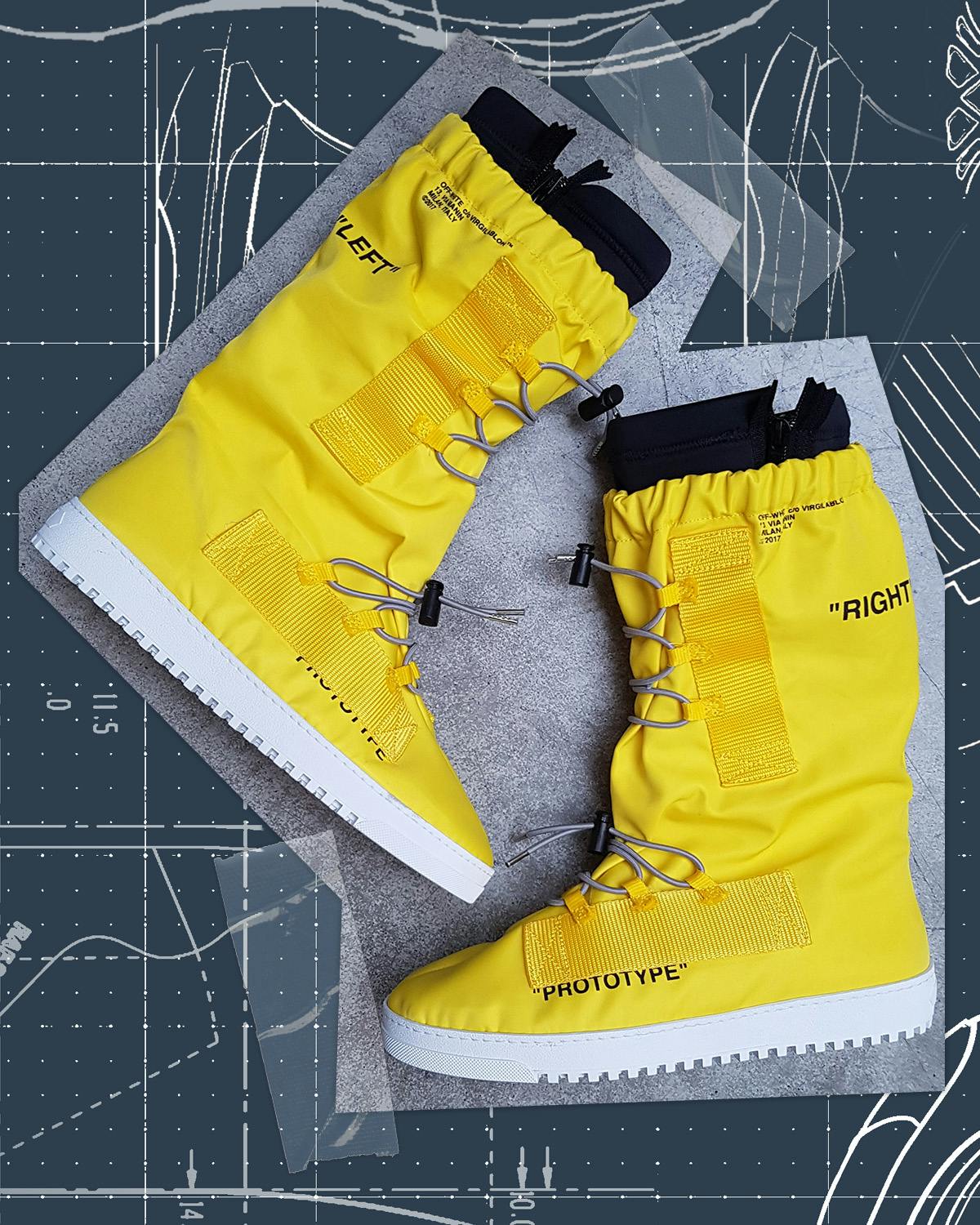 In an industry addicted to retro, Highsnobiety presents The New Vanguard of Footwear, a dedicated hub that celebrates the pioneers from around the globe who are changing the face of what today represents a multi-billion dollar industry. For this debut iteration we spotlight nine designers (most of whom were born after the Air Jordan) working across sportswear, streetwear, luxury and everything in between. They represent youth culture today, and show us early glimpses of where it's going next.
Visit Mathieu Hagelaars' Instagram and you'll find sneakers that aren't sneakers... or are they? It depends on what you classify a deconstructed adidas sole and exaggerated tongue bonded together with a Nike Air Force 1 front, held together with a bright red elastic band, or the rainbow-colored, 3-D printed Nike Dunk Low just a bit further down his feed.
All are part of Hagelaars' "Makers Monday" program, a (nearly) weekly post that started four years ago in which the Dutch footwear designer gives himself just 30 minutes to create an experimental sneaker, out of objects around them. Sometimes old Ikea bags, sometimes discarded existing sneakers, always something new.
"The only drop I ever lined up for was for the NMD City Sock and I missed that drop, so I decided if I couldn't get that sneaker, I would make it myself as a joke," says Hagelaars, who founded Amsterdam-based Studio Hagel in June 2015. The mock-up was the beginning of Makers Monday. "Back then I didn't have many projects going on so I made a rule for myself to create new prototypes every week, forcing myself to be productive and get my ideas out there."
It was Makers Monday that attracted Virgil Abloh and Takashi Murakami, and later brands including Valentino, Puma, and others that the designer can't disclose, all of whom Hagelaars has worked with on footwear. "I always try to look for new things. New ways of doing things, a new direction, and a new injection in the collections of brands. That mindset is the base of the studio," says Hagelaars.
So how did a young designer from a small town in the Netherlands start working with some of the world's biggest creative leaders? It started with wanting some extra cash.
"My father had a factory that made leather accessories so I worked there. Back then it was the only way to get money to buy beer," laughs Hagelaars. "My mom, who's from Paris, was a fashion designer, so I always had an interest in fashion."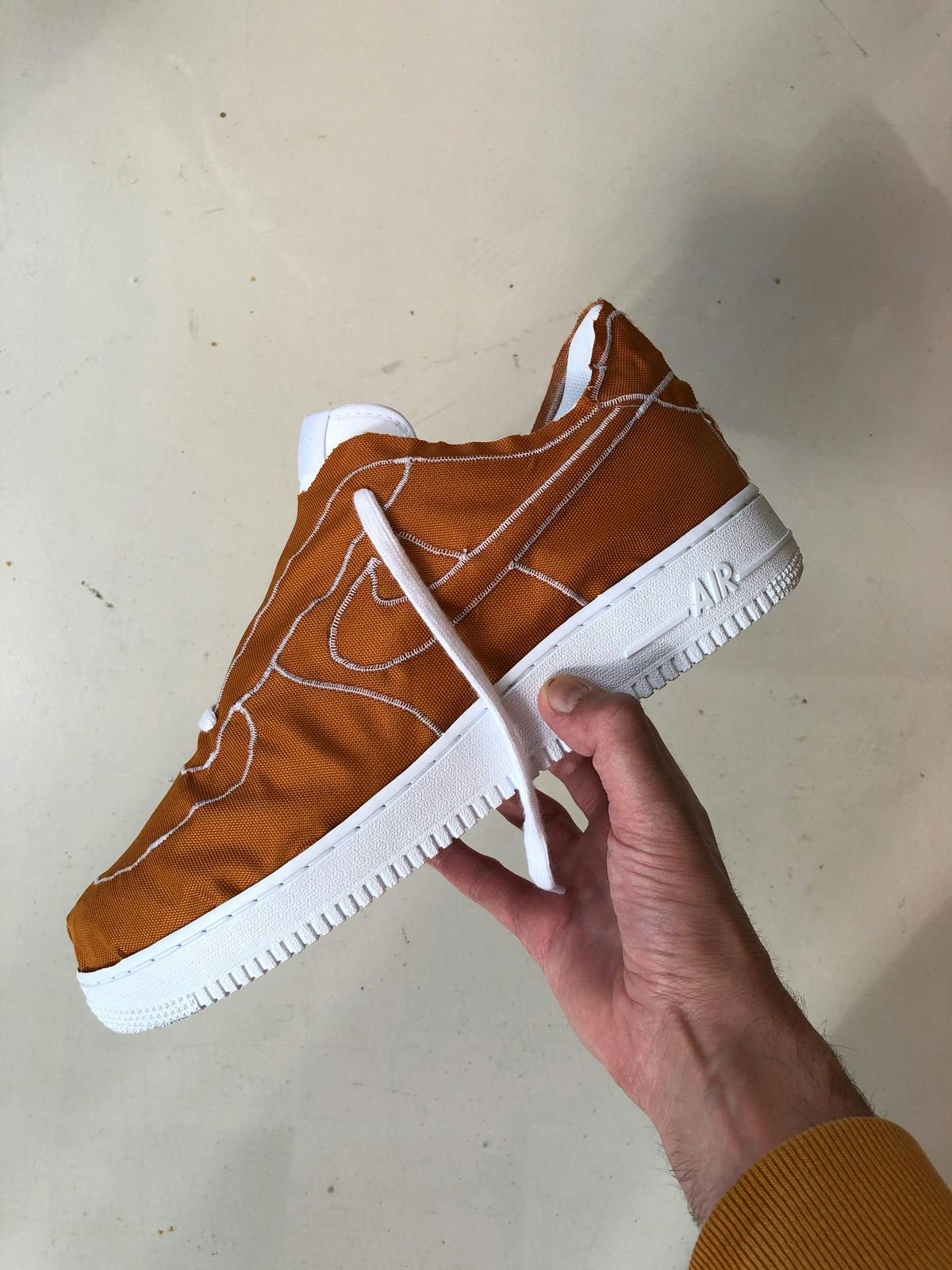 In sneakers specifically, that interest grew early. Back in the early '90s, the family of the designer's best friend lived in Aruba where new Nikes and Jordans came earlier than in the far flung Netherlands. The friend's sneaker collection stood out back in Europe. With the rise of Gabber culture came the prominence of wearing Air Maxs, because of their durability and comfort to dance through the night.
"Every season the [air bubble in the sneakers] got bigger and I loved those, but I couldn't afford them. I didn't realize at that point there was an actual sneaker culture," he says. And so the seed was planted early.
Following the work in his father's factory, Hagelaars climbed the ranks working in sales for mass footwear brands, later getting into the license business, overseeing the distribution and merchandising of footwear in Scandinavia and The Netherlands.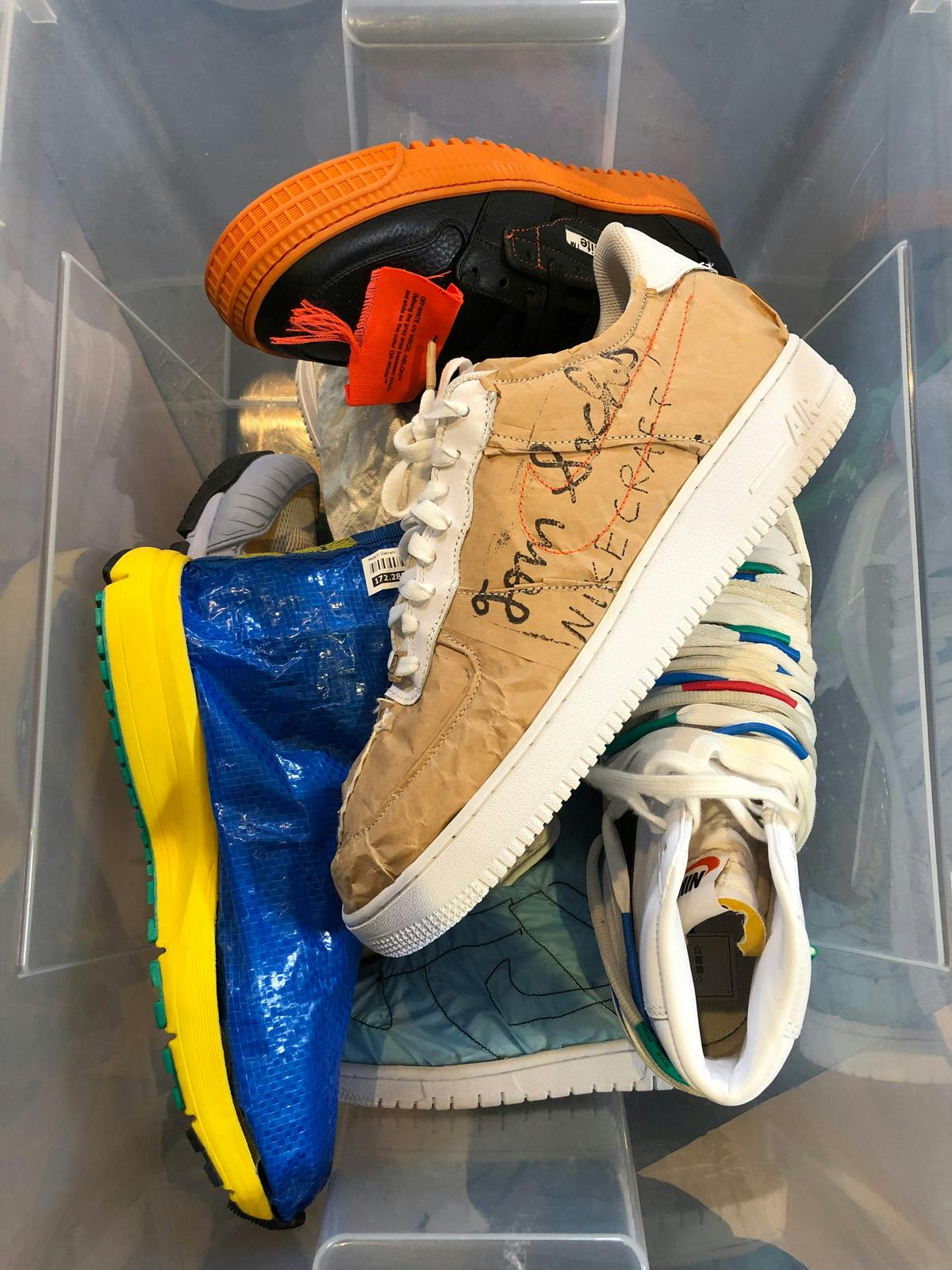 "I realized it wouldn't be my future, that was the point I realized I needed to get closer to the products," he says. "I got into design, and I realized I could do both commercial and experimental shoes. [However] after many interviews at companies, they would keep telling me I didn't have experience, so I decided to do it myself."
Once started Makers Monday, Virgil Abloh contacted him via DM, requesting a partnership on sneakers at Off-White™ — for which Hagelaars designed the "Off-Courts" that debuted during Pitti Uomo in Florence in the summer of 2017, and then the attention was grabbed of everyone else.
"I mainly concentrate on sneakers, but I'm starting to get more into dress shoes," he says about his work with Pierpaolo Piccioli at Valentino. "[Overall] I try to not look at shoes for inspiration, which is a hard thing to do. I look at stupid things like how people repair things, so duct tape or how iron nets are bonded together. I try to keep it as original as possible [because] the worst thing you can do is look at what sneaker has heat now, as you'll always be behind."
So the boundaries of what a shoe can be need to be pushed. "It's like Crocs, at first people didn't have a reference for it so they hated it, and I think that's also the thing with my experiments, so I'm fine with people saying it's trash. You need to bring in innovation, if you want to please the crowds, you'll probably end up with a product that people already know."
What's happening in the sneaker market now, Hagelaars explains, is the battle that was once fought between brands in the functionality arena (where a winner was crowned from a performance perspective) is now being fought from an aesthetics perspective, since luxury brands are getting more experimental with the increasingly profitable product category. "It's something you could never think about 10 years ago," he says.
It will change the sneaker industry forever. That is, if brands will continue to put design innovation at the forefront. More new models, less rereleases, reboots, and redesigns. "What I hope will happen more is that the luxury industry will get less street and sportswear than it's now. They should come from a different angle, go back more to their roots and profile themselves a bit more luxury."
There's still room for sneakers, he adds, but the endless stream of collaborations with other [sportswear] brands need to go. "Less logo and graphic slapping, less [cash cow] collaborations, and more getting the product to the next level from a design perspective." Amen.