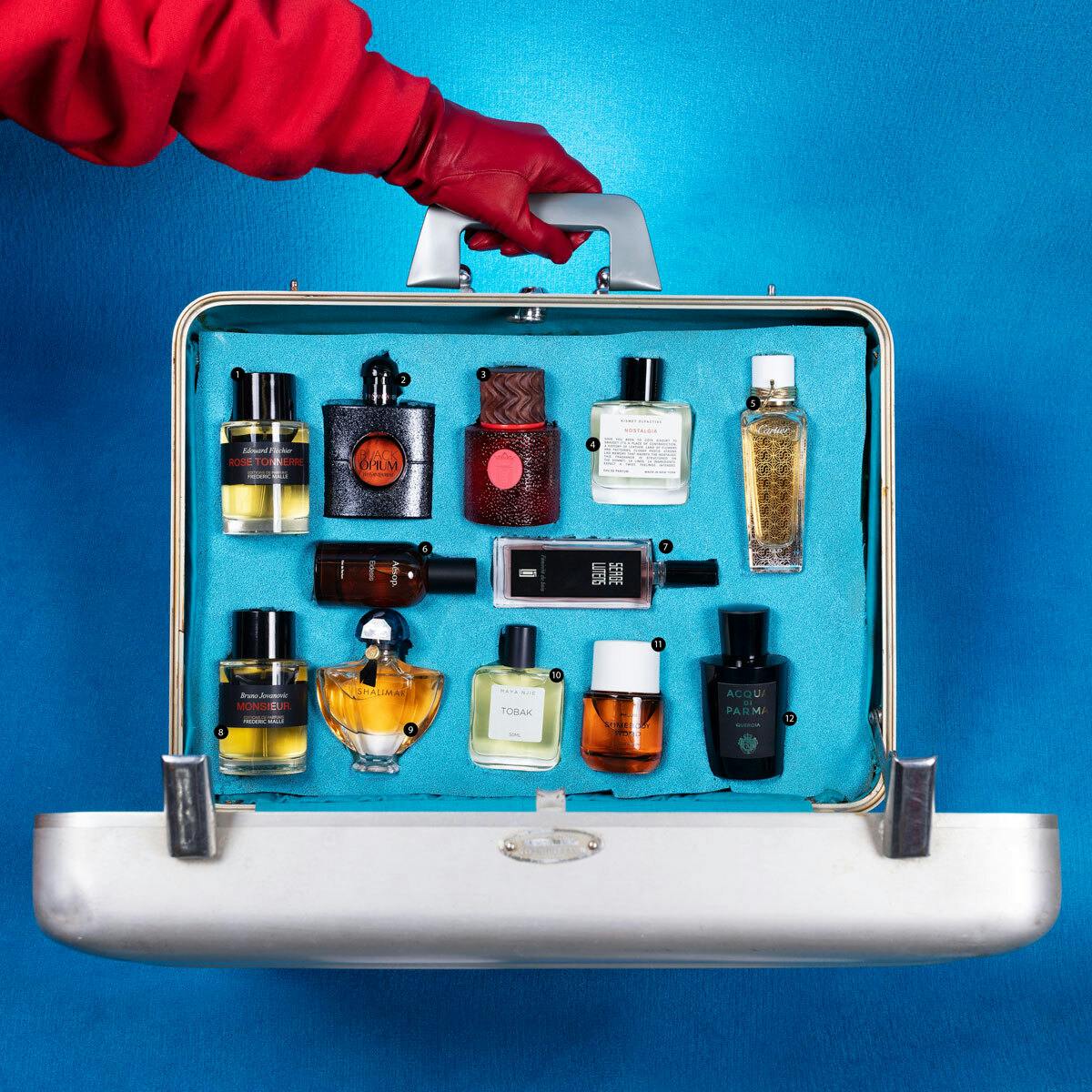 Experience this story and others in the new issue of Highsnobiety Magazine, available from retailers around the world and our online store.
"Perfumes are exactly like garments," says fragrance connoisseur Frédéric Malle. "You don't wear a fur coat in the summer and you don't wear a bathing suit in the middle of December… unless climate warming gets worse."
I'm still sweating from my muggy commute when I ask Malle, founder of legendary scent house Editions de Parfums Frédéric Malle, how he builds his winter fragrance wardrobe. But by the time this story is published, temperatures will hover around 40 degrees Fahrenheit — weather that merits wrapping oneself in an olfactive outerwear.
Generally, Malle favors fresh scents marked by citrus or florals in the summer, and sweeter, heavier fragrances in the winter. "If you wear a [floral], it's more of a summery move," he says. "It's more difficult in the winter. You have to find a flower that is sweetened."
So what exactly sweetens a scent? "Patchouli, spice, or something done around amber and vanilla." Malle offers this class of rich, resinous notes in one of his go-to fragrances: Monsieur., a concoction of mandarin orange, rum, patchouli, and cedar created for his brand by perfumer Bruno Jovanovic.
As a rule of thumb, sweet scents tend to have a warming effect. But as is the case with fashion, the rules of fragrance are meant to be broken. "The difficulty with notes, it's like saying, 'Oh, do you think you can do a warm painting with blue?'" Malle says. "Notes [are like] colors — it depends what you put next to them. If you put rose and musk, it's not going to smell the same as if you put rose and patchouli. It becomes a completely different perfume."
Like a brush stroke in a painting, the refrain of a song, or a stitch in a garment, an olfactive note means virtually nothing until it's built into a full-blown composition. So the next time you're searching for your fur coat of fragrance, don't just read the label: Try it on, take it for a walk through snow-covered sidewalks, pay attention to how it makes you feel. If it fits, you'll know.
1. Rose Tonnerre, FRÉDÉRIC MALLE: This rose's thorn? Truffle and wine dregs.
2. Black Opium, YVES SAINT LAURENT: Careful, you might get hooked.
3. Le Rouge No. 1795, ​​TAFFIN FRAGRANCE: As heady as a night you can't quite remember.
4. Nostalgia, KISMET OLFACTIVE: A coat of leather and anise.
5. Oud & Musc, CARTIER: Animalic absolute.
6. Eidesis, AESOP: Sandalwood, spice, and everything nice.
7. Féminité du Bois, ​​SERGE LUTENS: Soft and rich, like your favorite cashmere sweater.
8. Monsieur., FRÉDÉRIC MALLE: A glass of rum, best sipped slowly.
9. Shalimar, GUERLAIN: A cedar-citrus classic.
10. Tobak, ​​MAYA NJIE: Just like your grandfather's pipe.
11. Somebody Wood, PHLUR: Cedarwood and vanilla offer bark and bite.
12. Quercia, ​​ACQUA DI PARMA: A brisk winter breeze with a toasty dry down.
Head here to get a copy of the new issue of Highsnobiety Magazine.