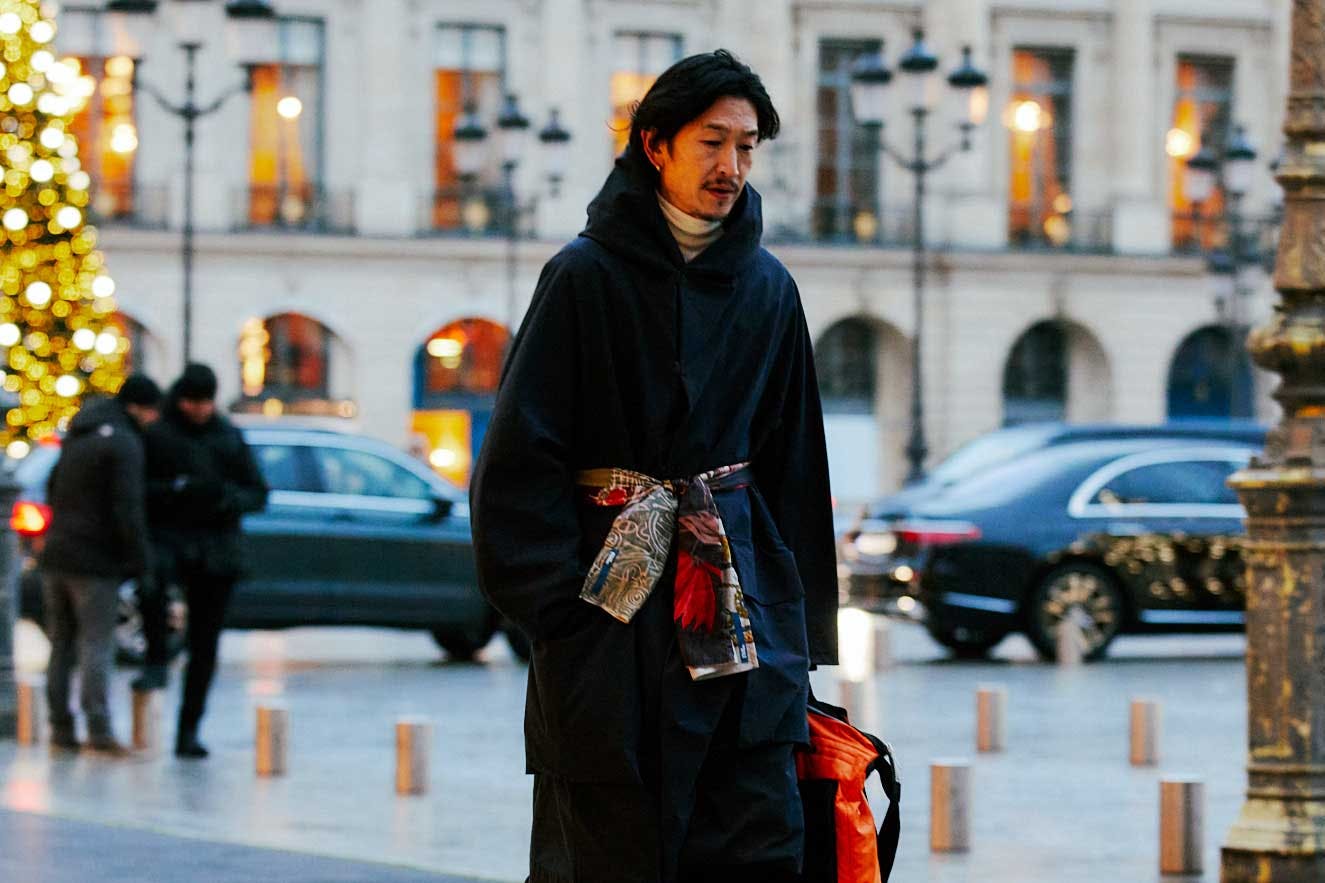 They say that trends are born on the runway. At least, I think they do, whoever "they are." Well, anyways, plenty of big trends tend to trickle down from Fashion Week to fast fashion, epitomized by everyone from industry insiders and the fashion-averse. So, for the fad-curious, it bodes well to keep an eye on the catwalks.
Over the course of Milan and Paris Fashion Week Fall/Winter 2023, which began in mid-January, we've witnessed shows from some of the biggest brands in the biz and plenty of indie designers alike. The teams behind these fashion labels don't share notes or swap ideas but creative overlap is inevitable.
That's where a trend is born.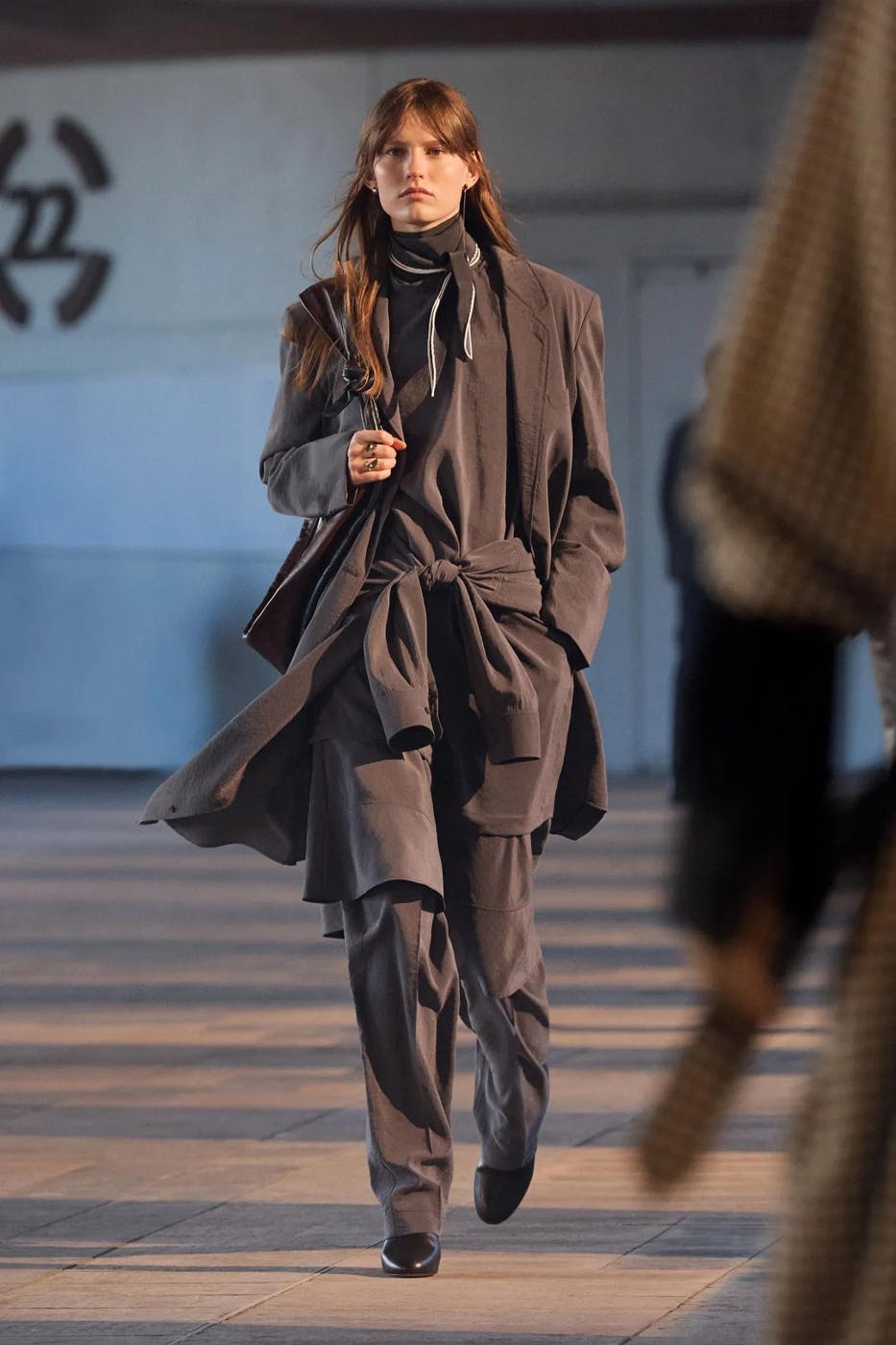 One consistent throughline this season: interesting waistlines (my eyes are up here!). The biggest and most daring move is to simply wrap something around your waist. Quite 2012 of you, fashion industry.
In fact, one of the biggest proponents of the style is the house of Givenchy, which itself was a big part of the early 2010s' very graphic, very tied-around-the-waist luxury-streetwear moment.
For Fall/Winter 2023, creative director Matthew M. Williams channeled Hubert de Givenchy himself, who wore sweaters 'round the hip on occasion. Lemaire and KidSuper's Louis Vuitton followed suit (no pun intended in Louis Vuitton's case).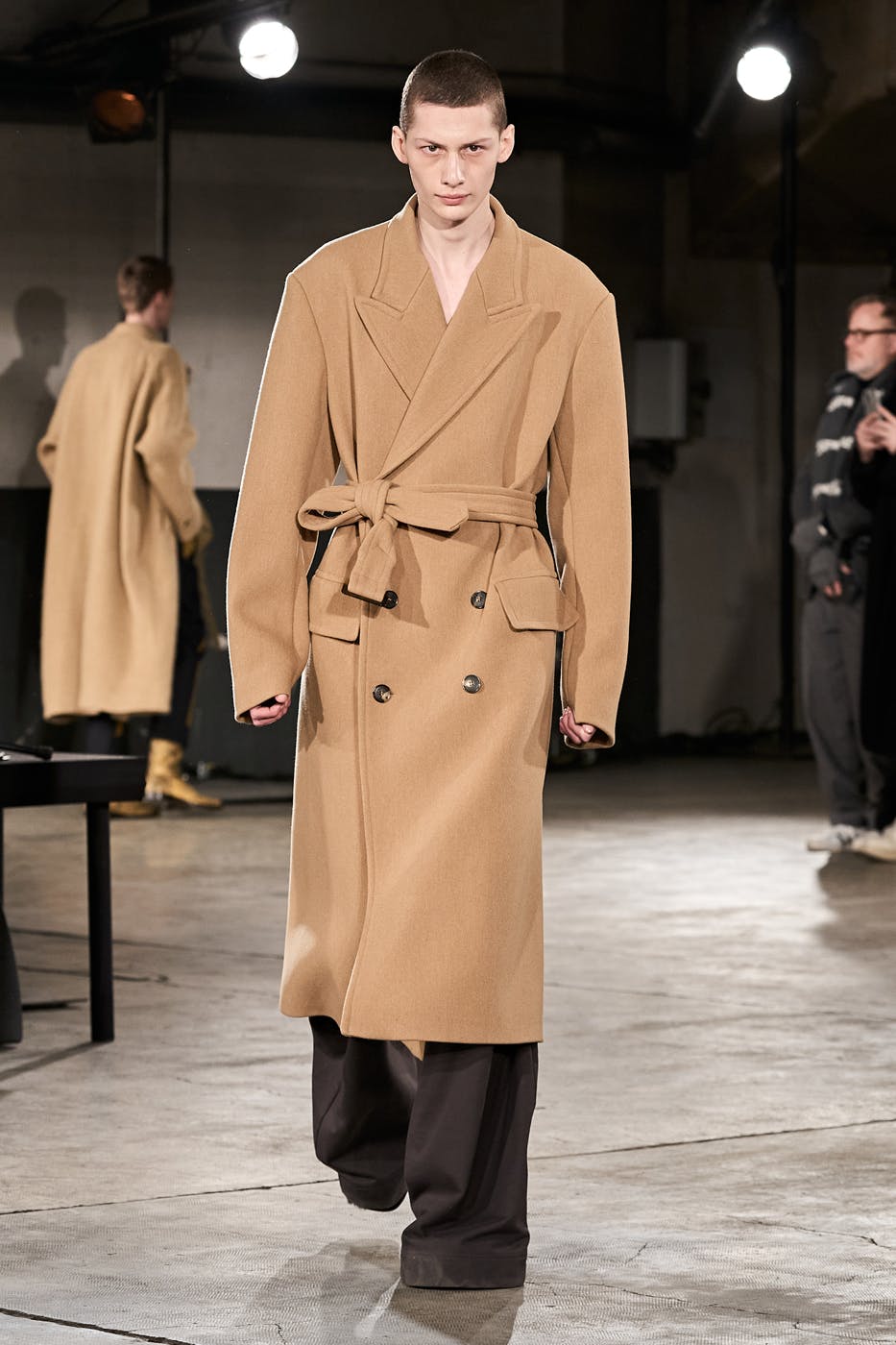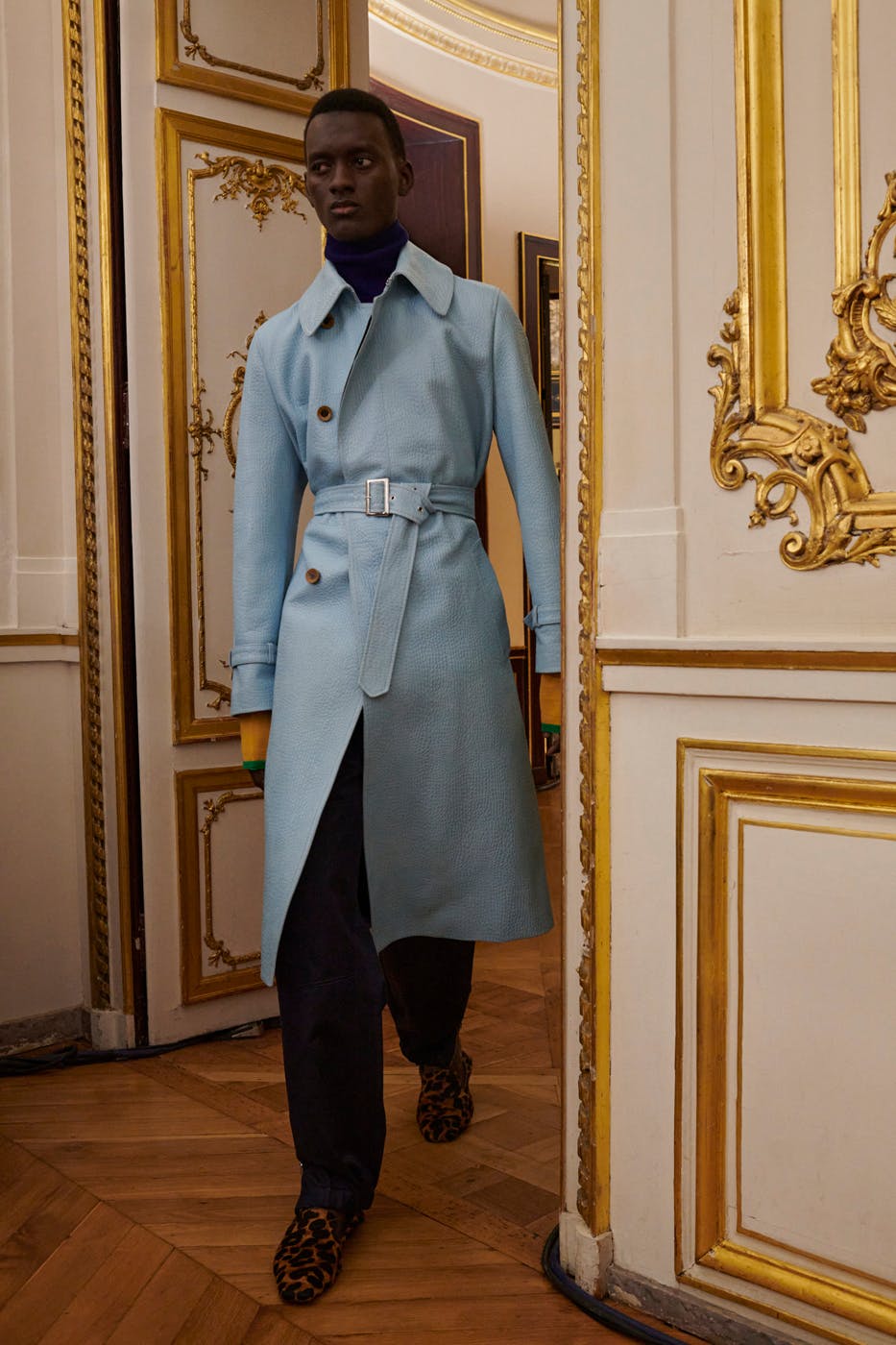 Not ready for full-on waist-mounted garment? Try belting your outerwear.
Junya Watanabe, Wales Bonner, and Dries Van Noten led the charge on snugging up the hourglass silhouette with tautly tightened belts wrapped around the waists of their jackets and coats.
It's an easy way to create a flattering shape, for one, and it also keeps your clothes close even in cool winter winds. Plus, it's like your coat is hugging you [single tear smiling emoji].
The safest way to tap this trend, of course, is with a bonkers belt.
Go gaga on logos or length — Gucci hit this mark with a slick remix of the classic GG monogram belt buckle while Magliano opted for maximum visual intrigue.
It's all about not matching your belt to your shoes, and letting that little strap of security speak for itself.
Finally, for the real risk takers, may we offer our nuttiest options?
JW Anderson offers literal love handles while Prada and Magliano covered up the waist entirely, hiking up their high-waisted pants and sliding into knit belly bands. This one's all about going full grandpa and getting the waist of your slacks as close to nipple height as humanly possible.
The main thrust is to simply have fun with the midsection, really. An outfit isn't such a terrible thing to waist.