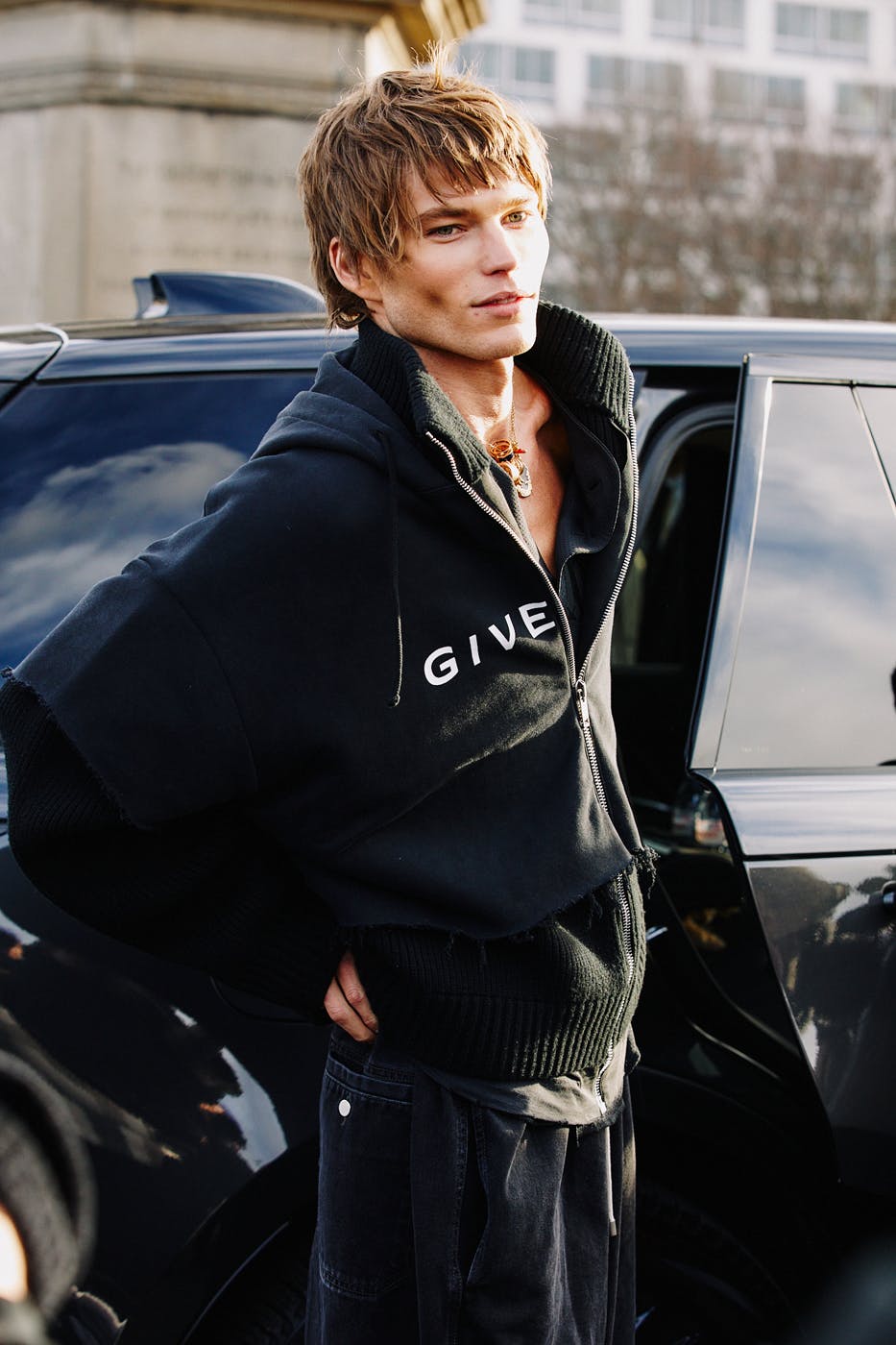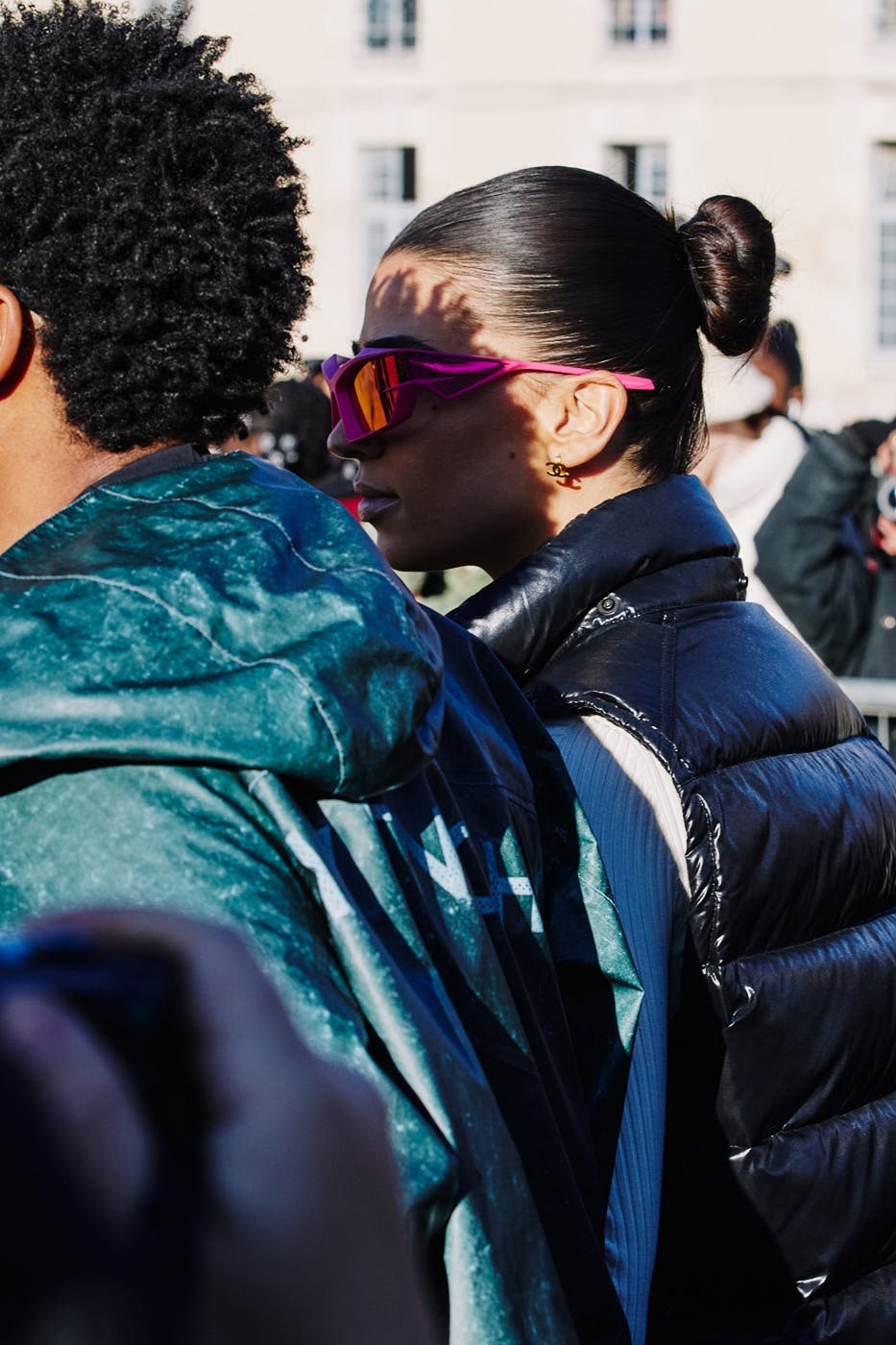 By and large, street style at the big fashion weeks is at least partially indicative of what's going on within a certain sect of the industry. It doesn't speak for "the people," necessarily, since the events are inherently exclusive but you can read between the lines to pick up on micro-trends indicative of a greater movement.
The phenomenon is shaped by attendees of all stripes. I'd posit that the more famous folks are normally not terribly reflective of the shape of things but the streetsnaps taken at Paris Fashion Week reveal an interesting shift that's affecting all sorts of people.
For instance, just look at what Big Bang musician Taeyang and Fear of God founder Jerry Lorenzo wore: extremely normal, comfort-first variations of their typical uniforms (no Birkenstock slides for Jerry, sadly).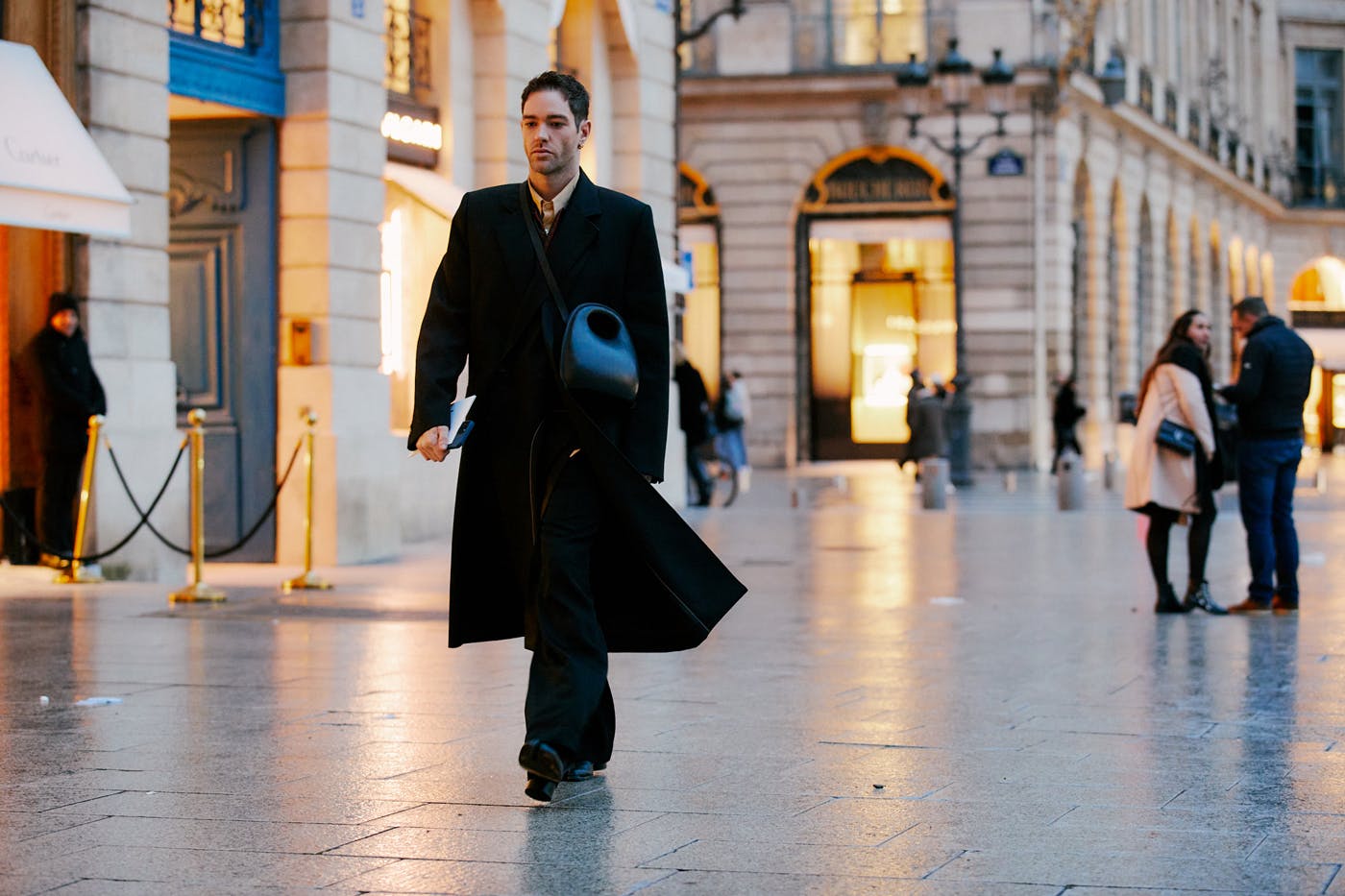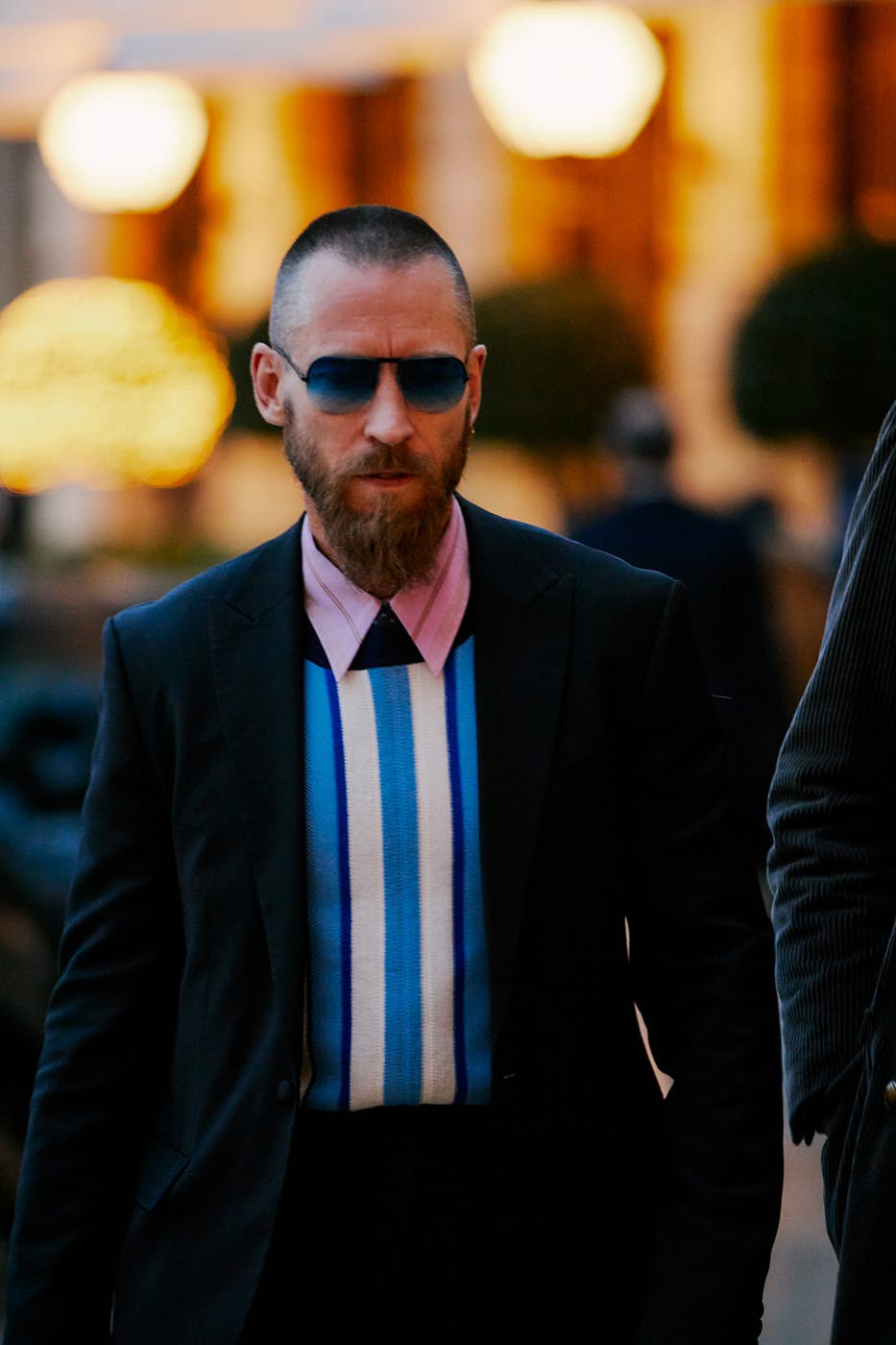 Taeyang, admittedly, was dressed in full Givenchy (as he's the house's latest ambassador) but the name on the tags wasn't the point: it's the incredibly ease of his outfit. Doesn't get more basic than hoodie and jeans.
This sets up the interesting dichotomy at play in the street style this season. There's been an organic push for "real" clothes, which is to say attendees wearing variations of the stuff you'd see on the street of any fashion-conscious metropolis.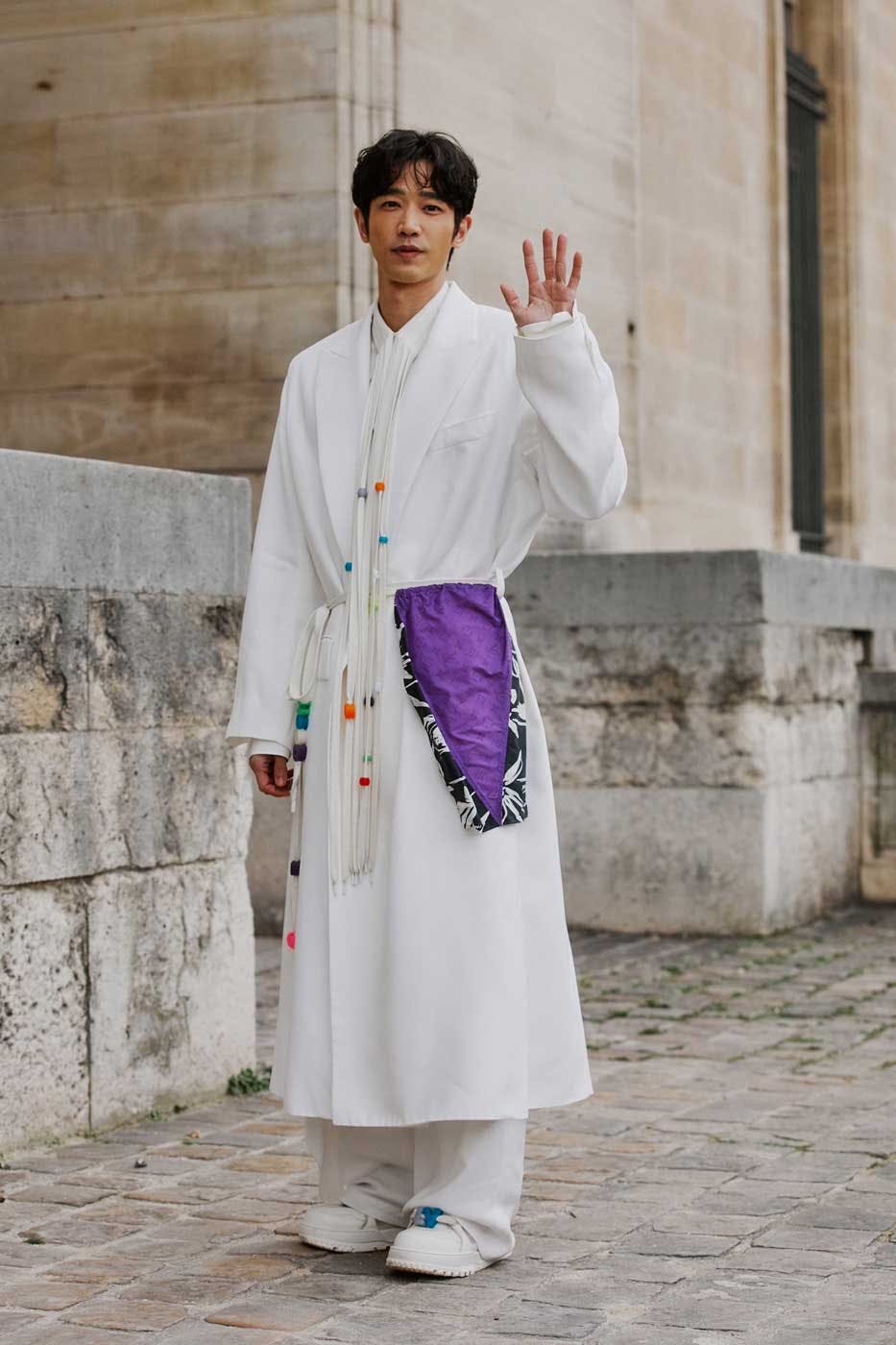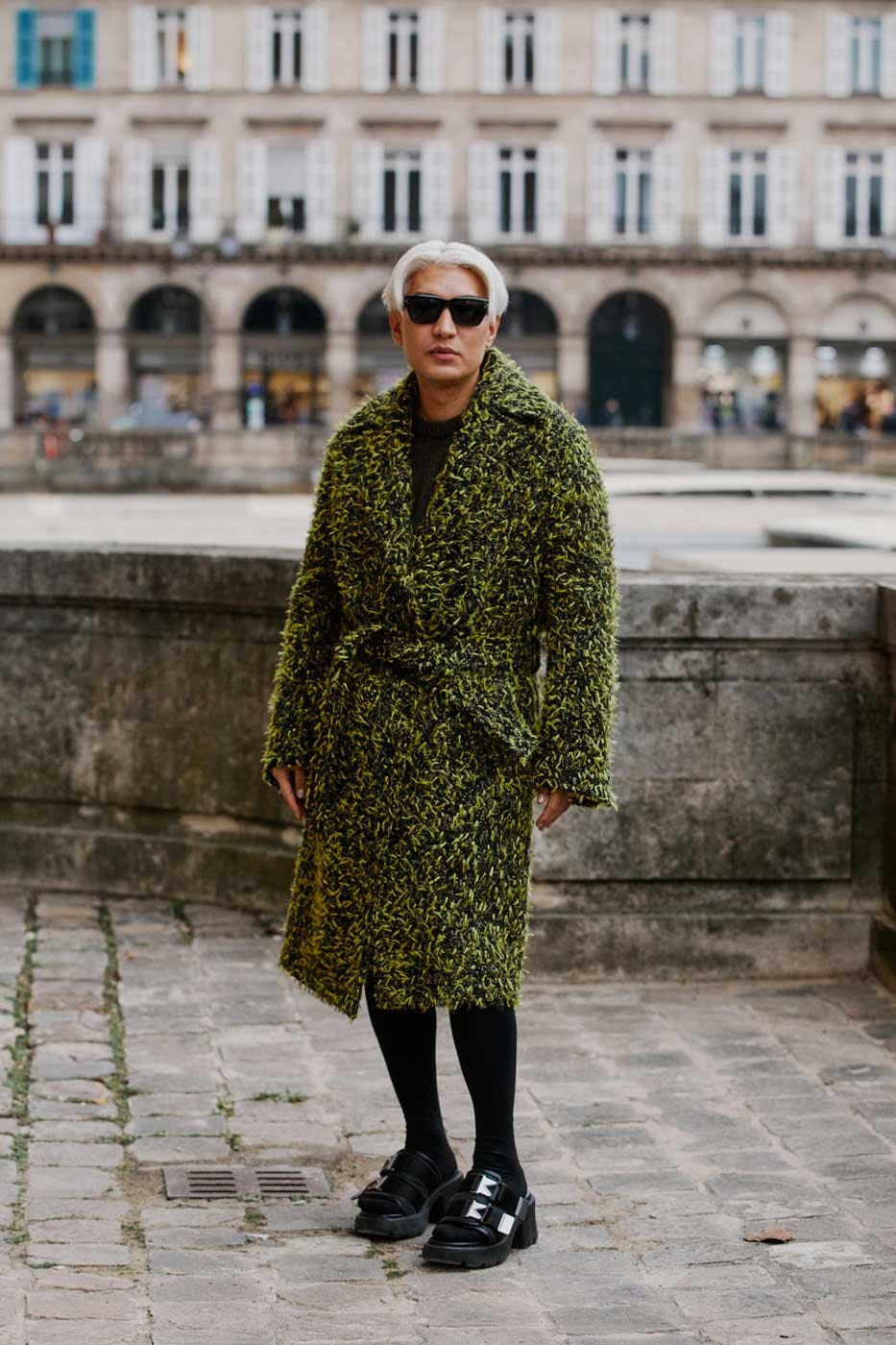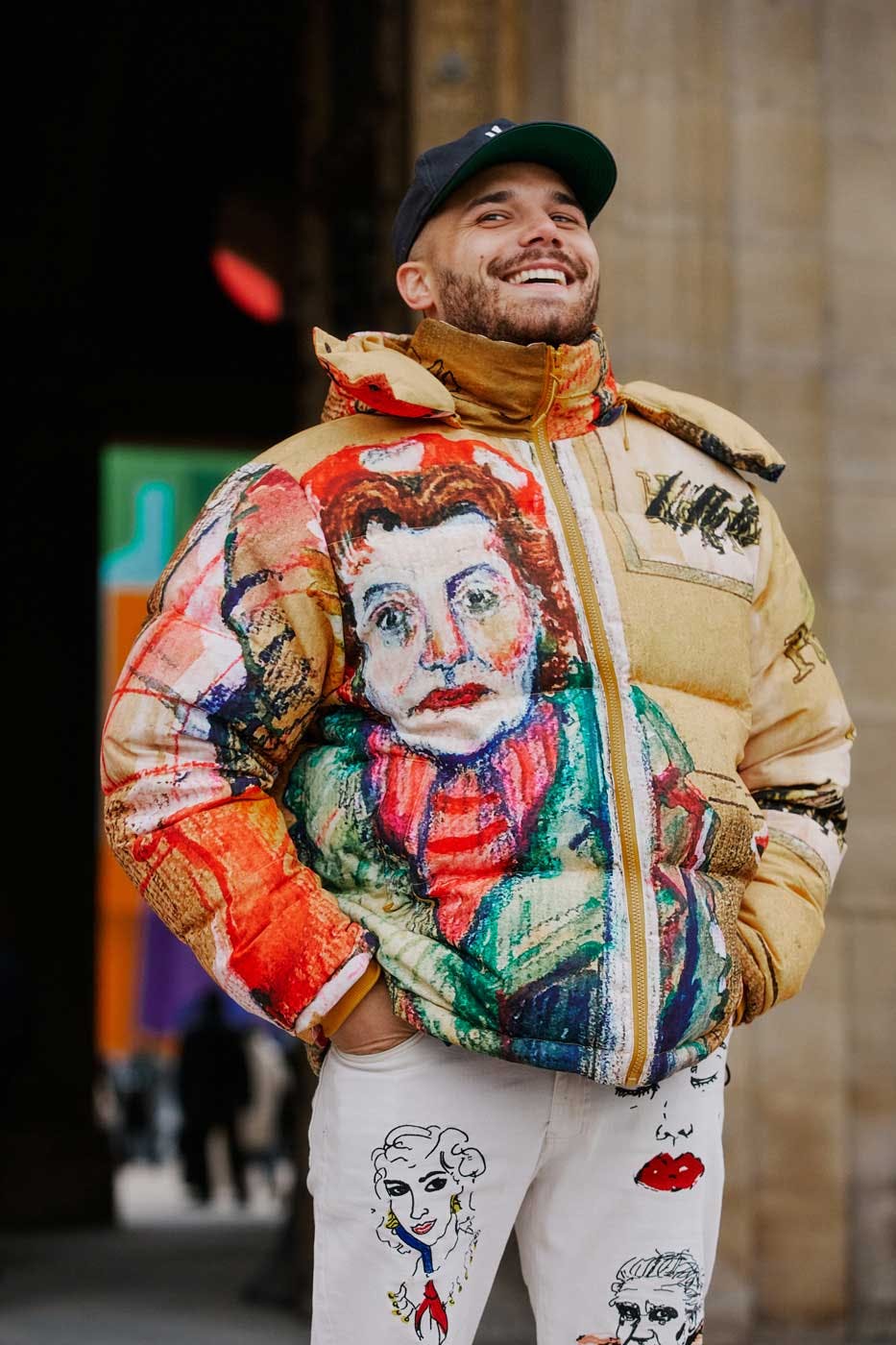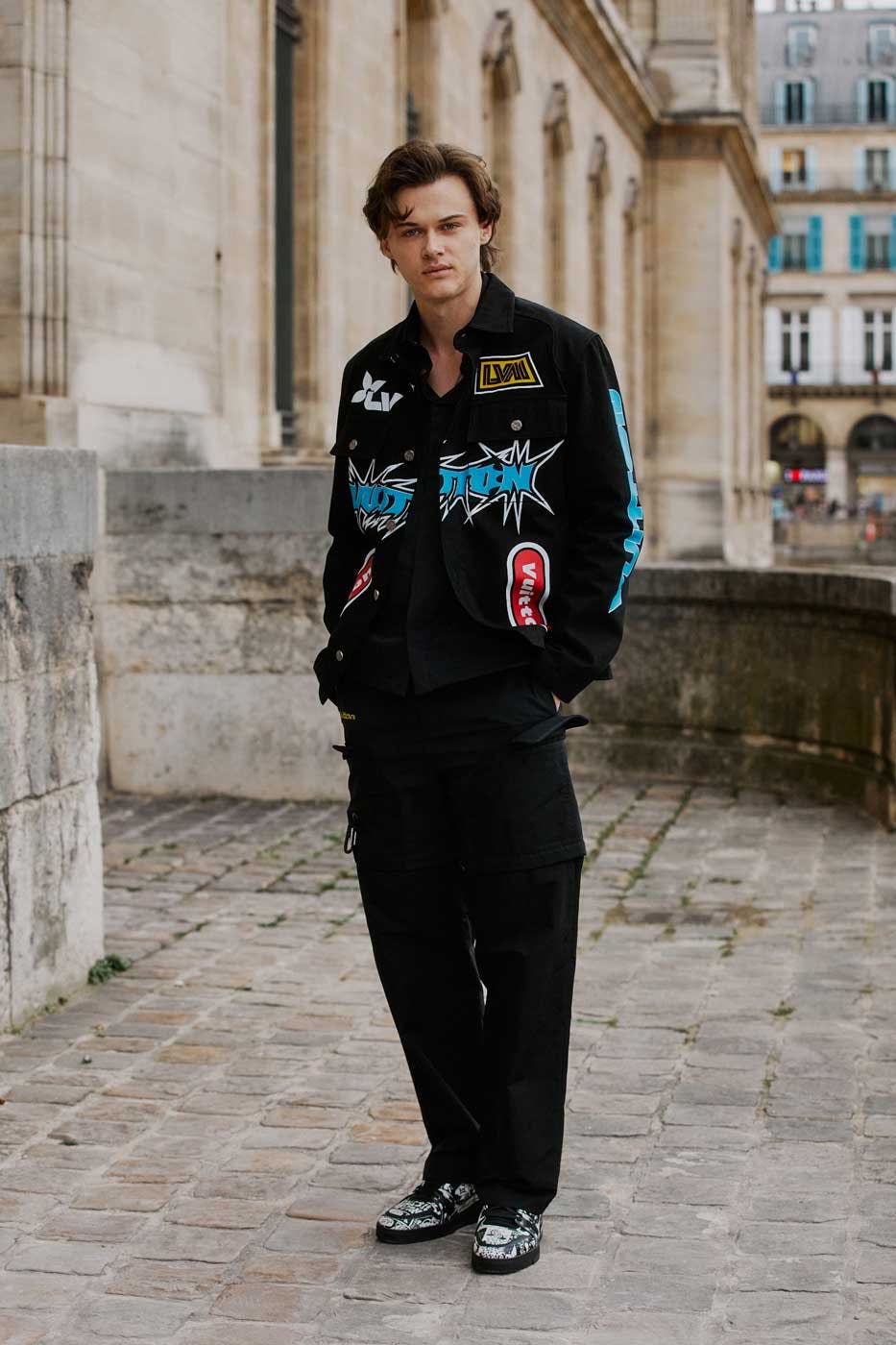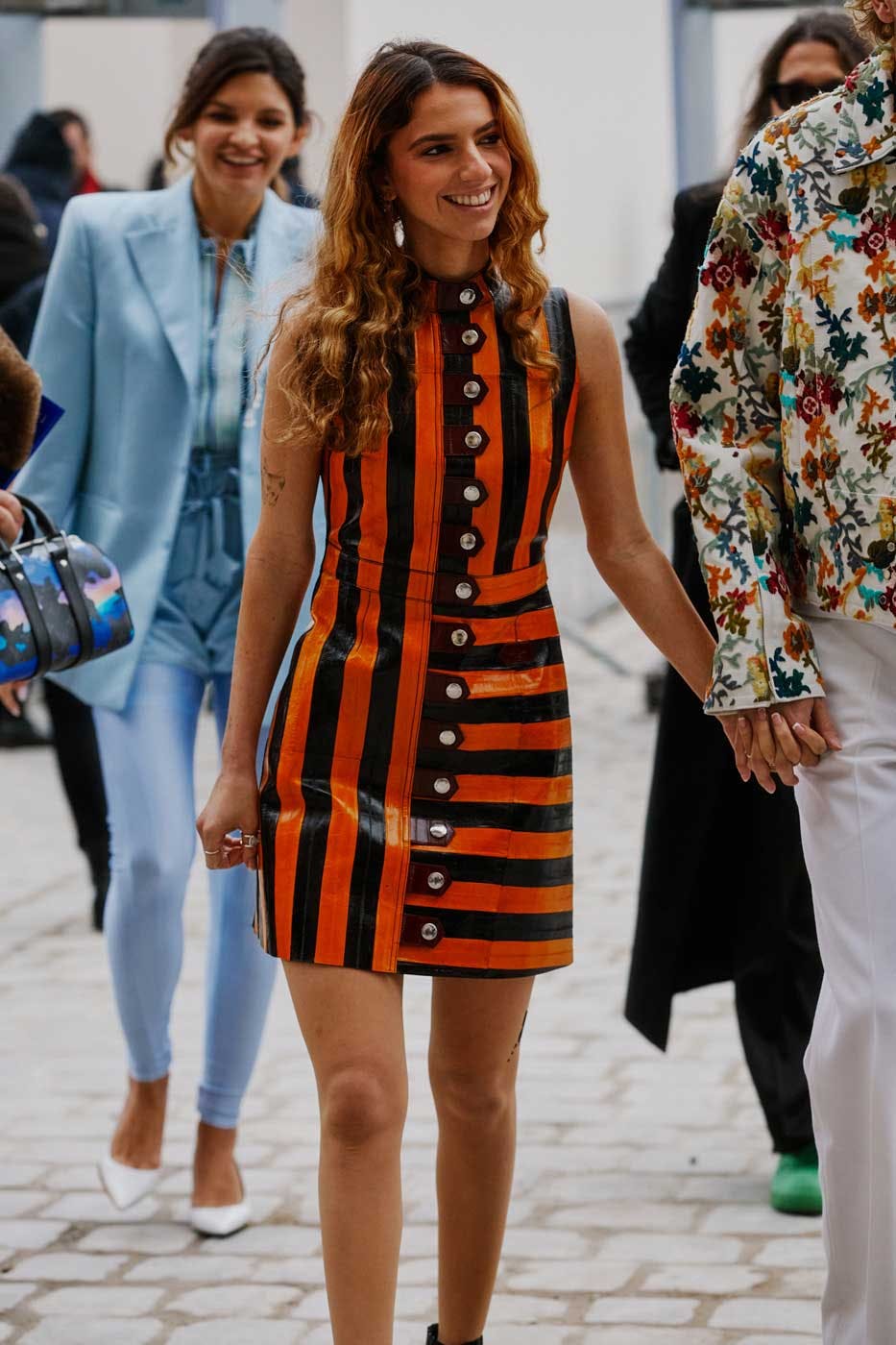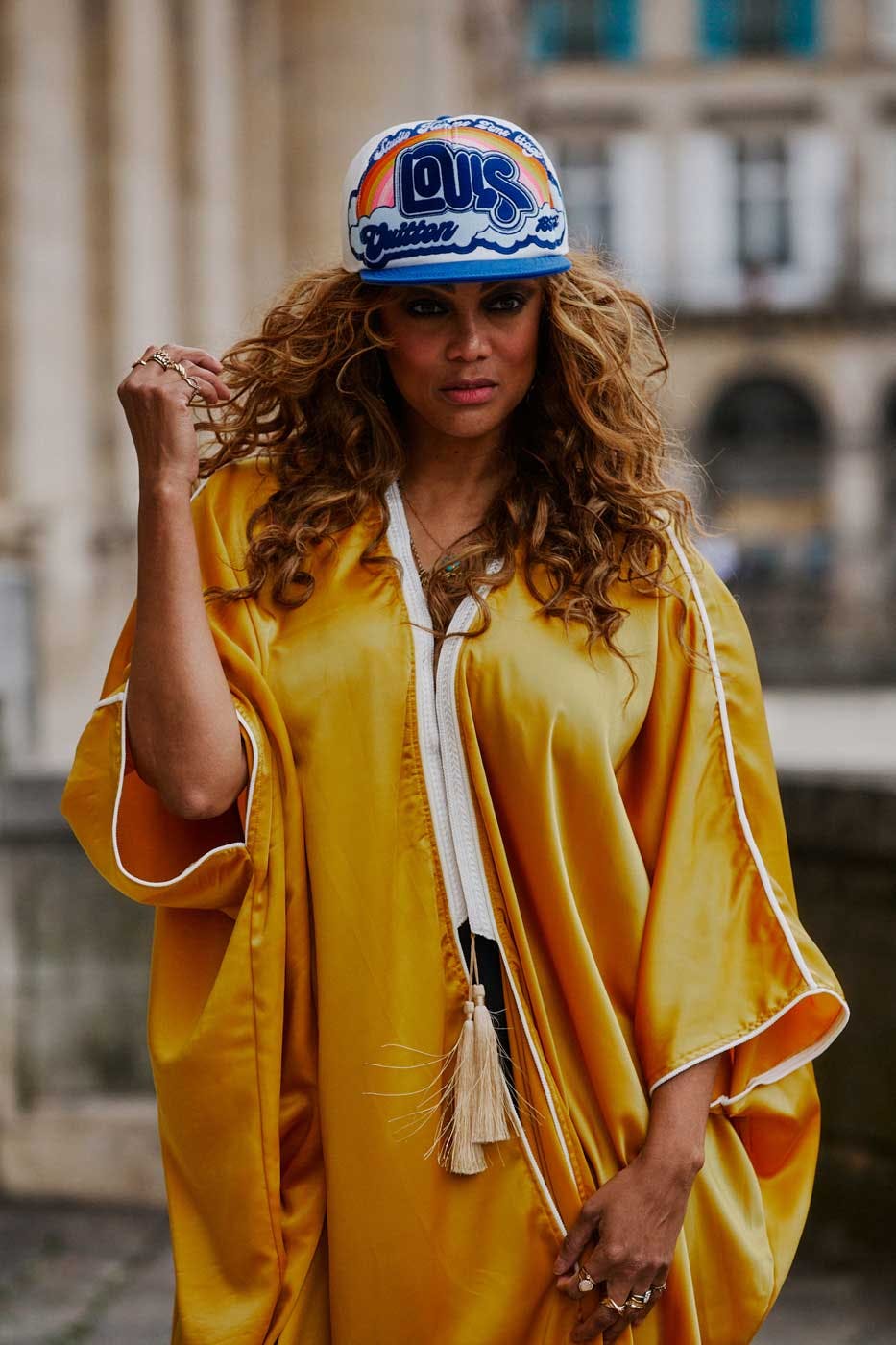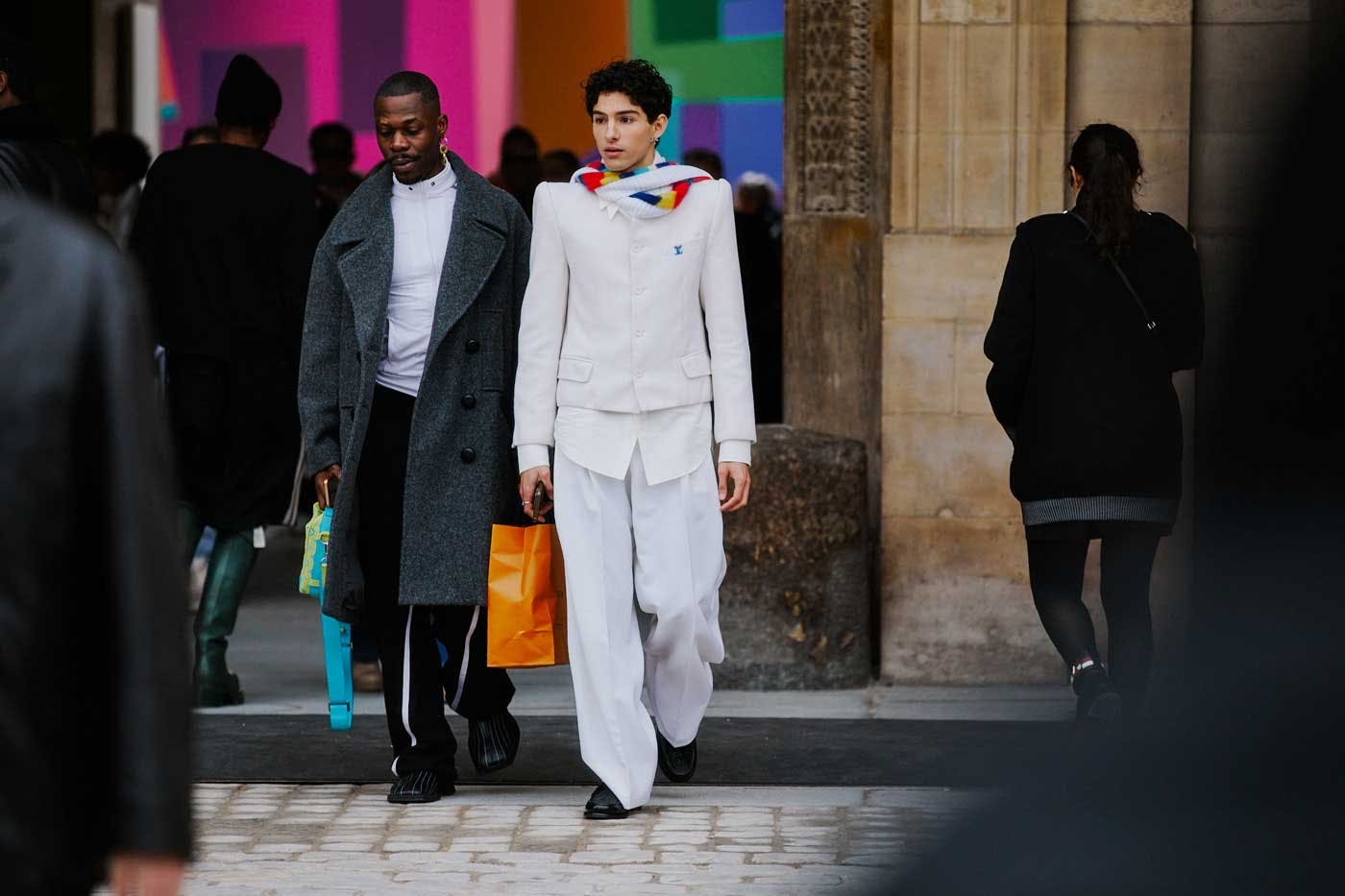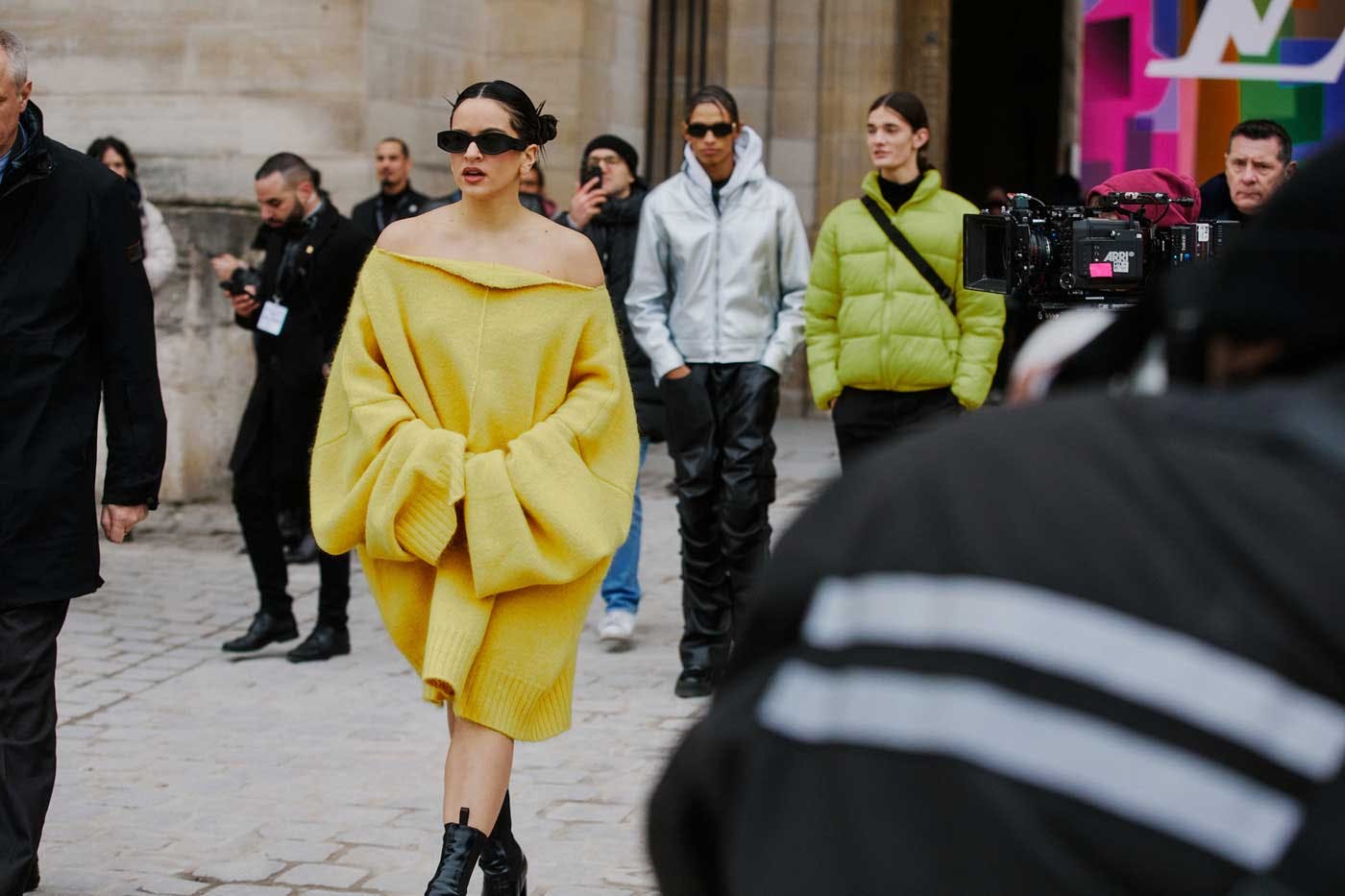 Sure, some of the outfits are zhooshed up for effect (and because everyone wants their photo taken) but there's a lot of pretty regular stuff walking the streets of Paris this year, like Stüssy jackets, trench coats, puffers, and dark trousers.
Lots of outfits with one statement piece and then mostly understated stuff. The lines are clean, the shapes are approachable, and the vibe is surprisingly normal.
There's obviously plenty of luxury flexing between the comparatively quiet outfits — lots of Louis Vuitton, in particular — and it's not like we've never seen people do away with typical fashion week peacocking before, but normal clothes truly came out en masse this year, with hardly anything crazier than what you'll find on Instagram's Explore page.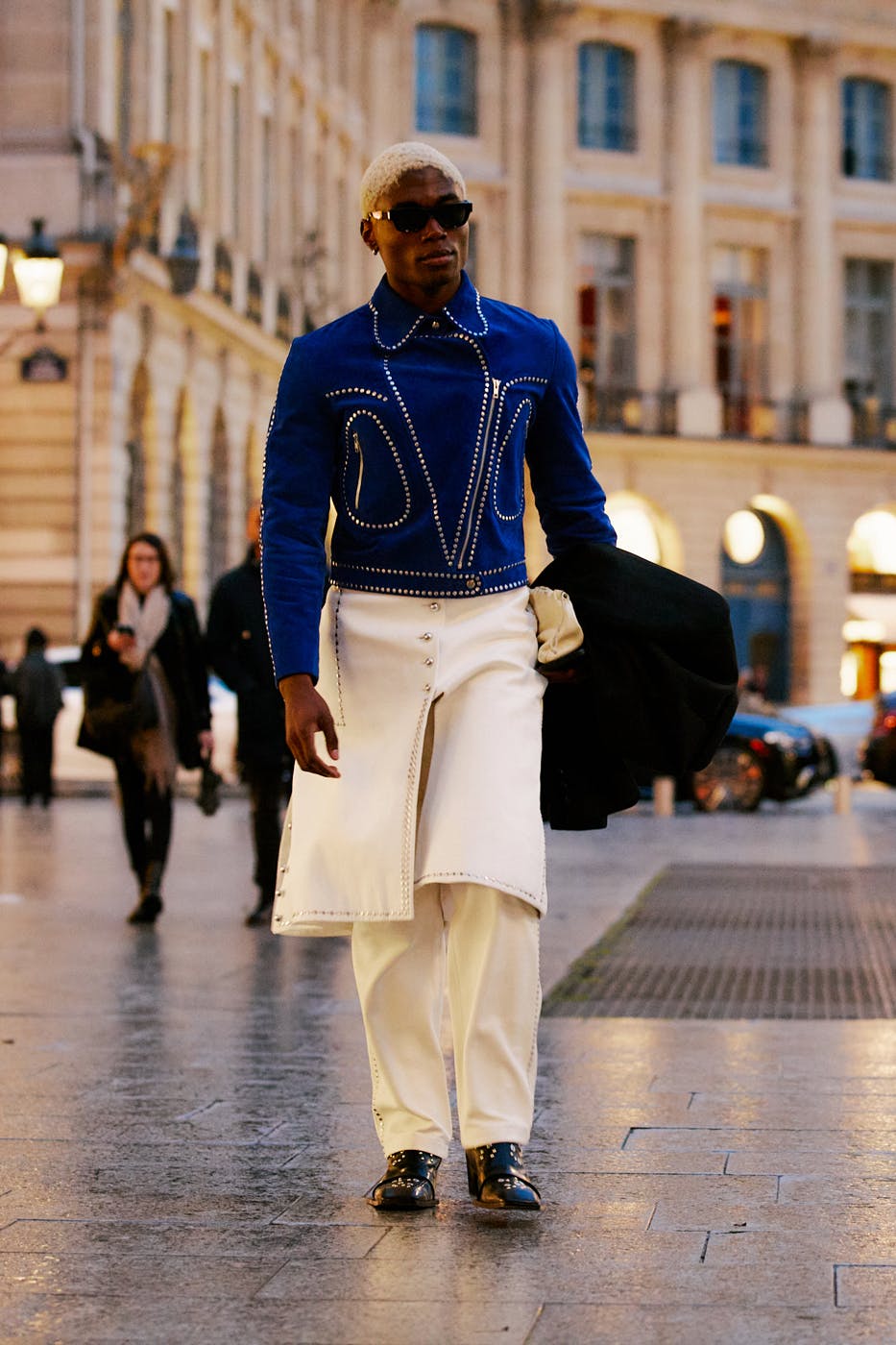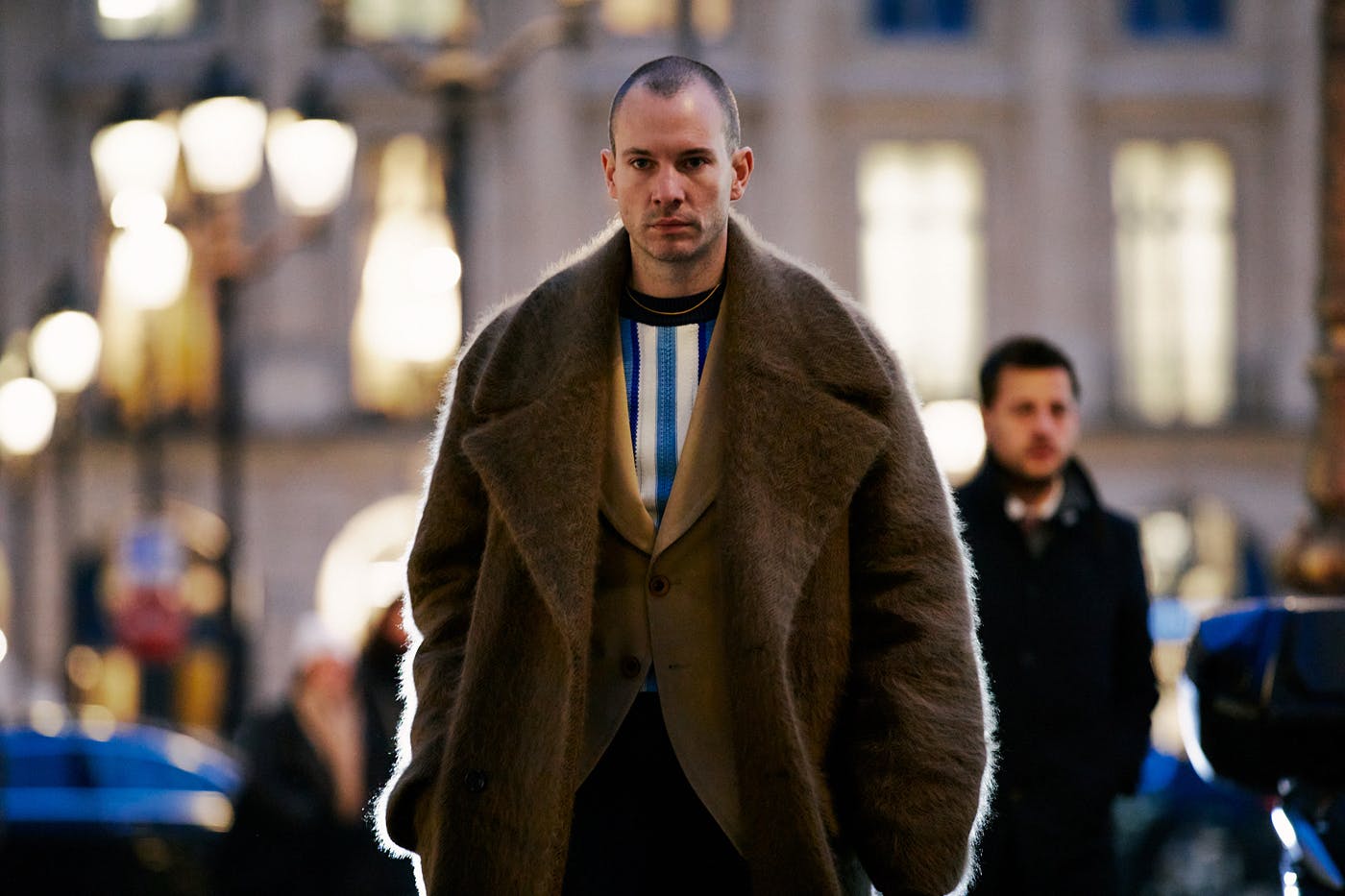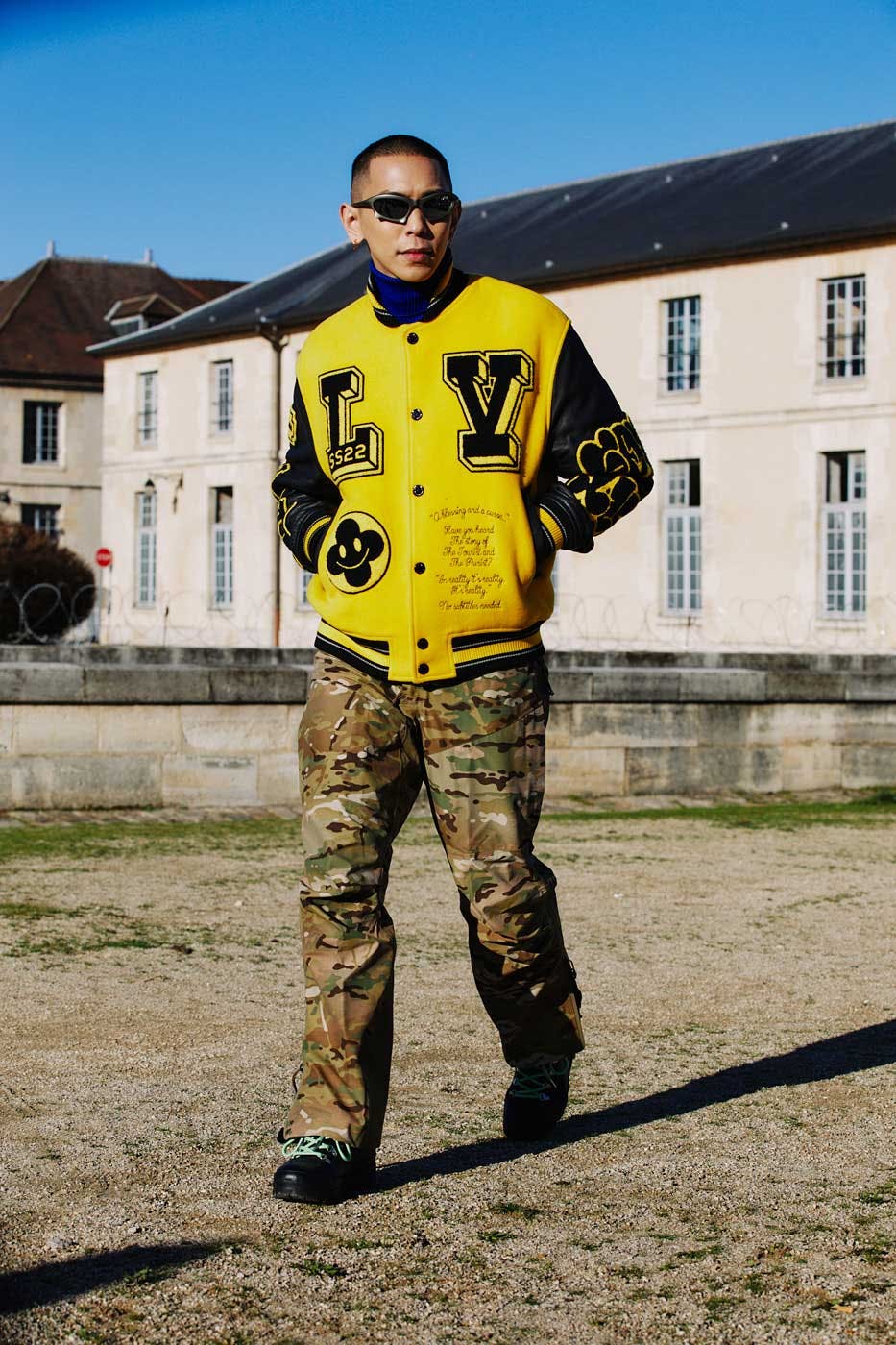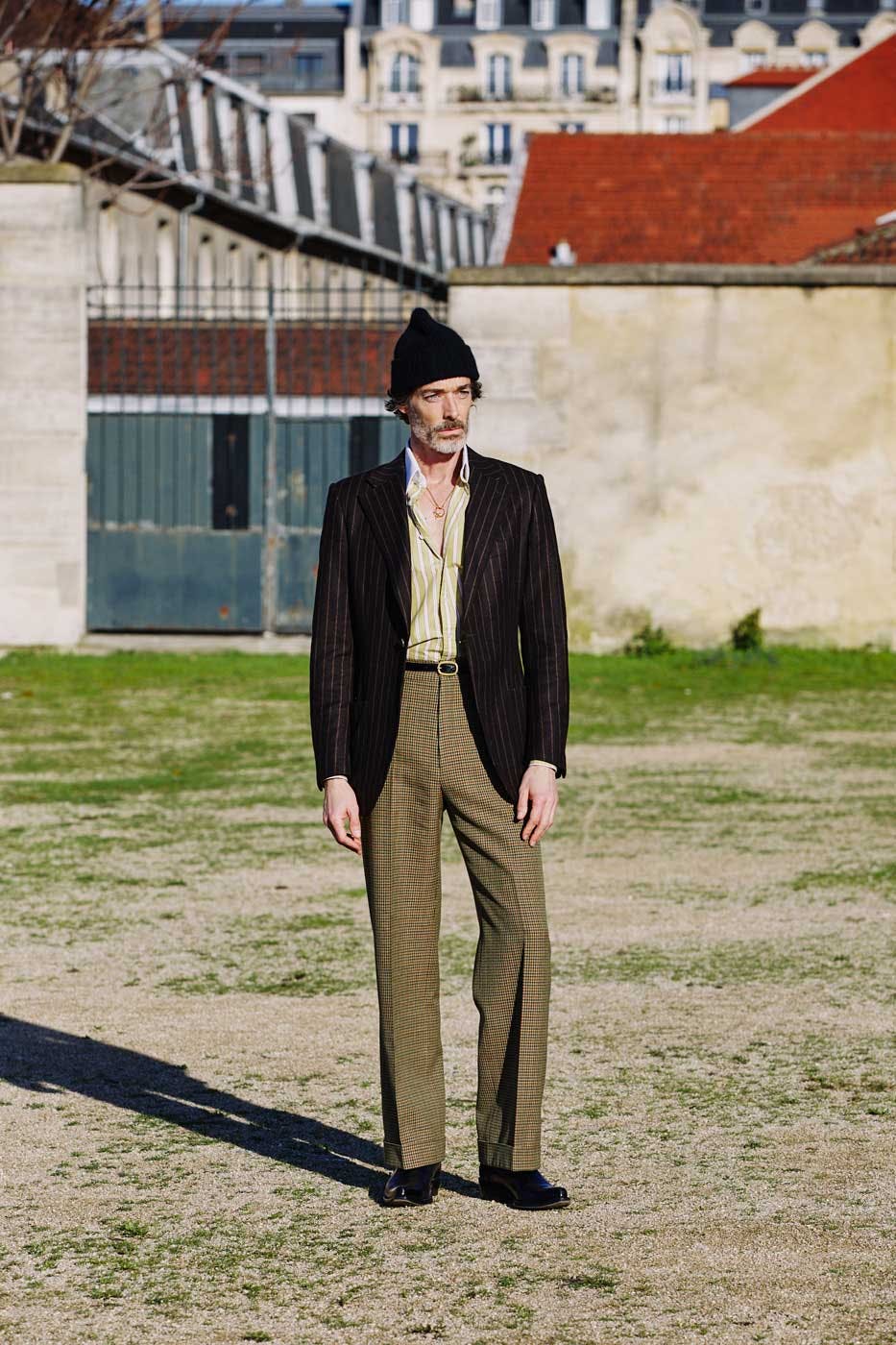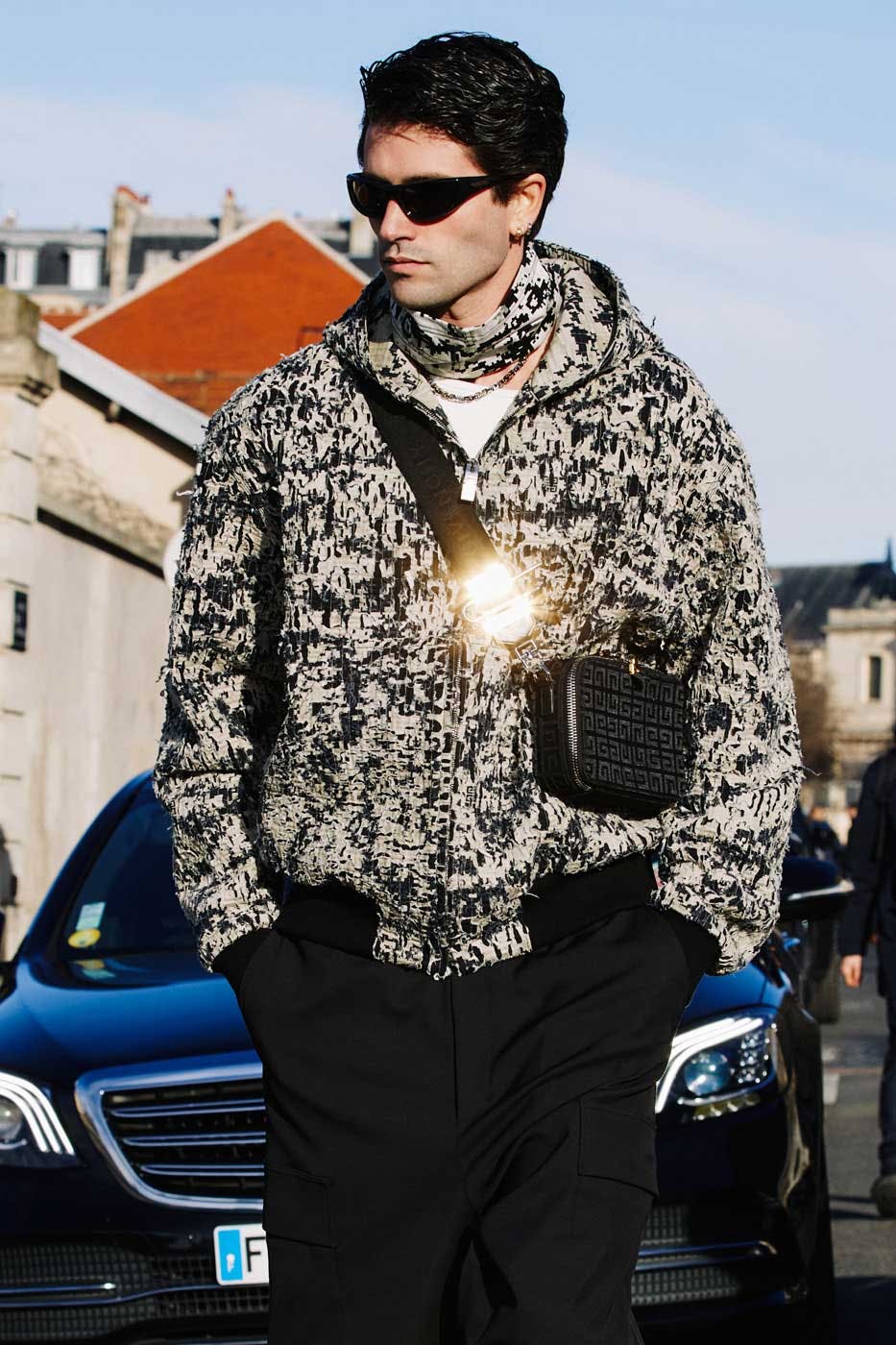 When I say that everyone's dressing pretty "normal," I mean "normal" within the context of fashion week, obviously.
Dare to compare with the looks at a pre-pandemic Paris Fashion Week, for instance. Crazy statement pieces, wild color play, surprising patterns, logomania, — that's what we've come to expect. And there's still some of that, but the prevailing mood is far calmer.
Perhaps it helps that this is Paris Fashion Week Men's and we ought to prepare for Women's week to come through with the big fits. But, honestly, I'm fine with the wildest thing being some gold boots or a knit balaclava. It has a more personal touch, one that reads as unusually authentic for an event typically demarcated by high-effort dressing.
Shop our favorite products