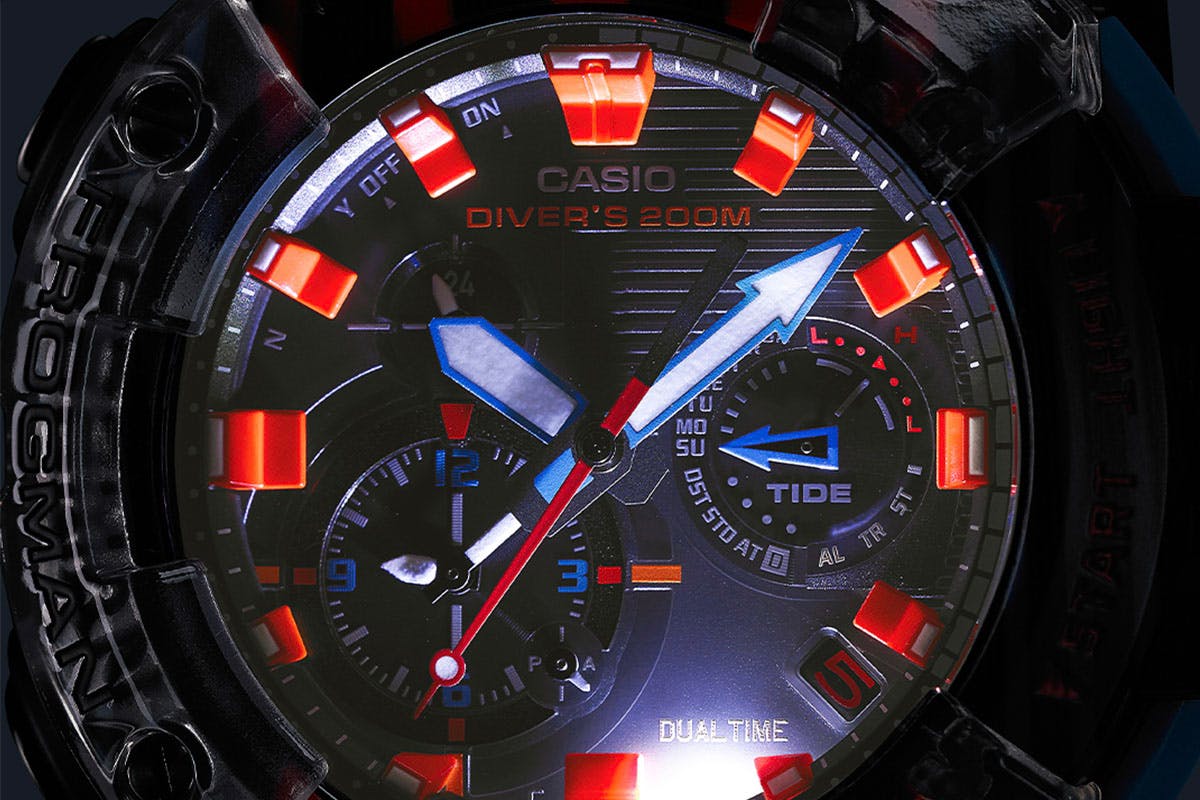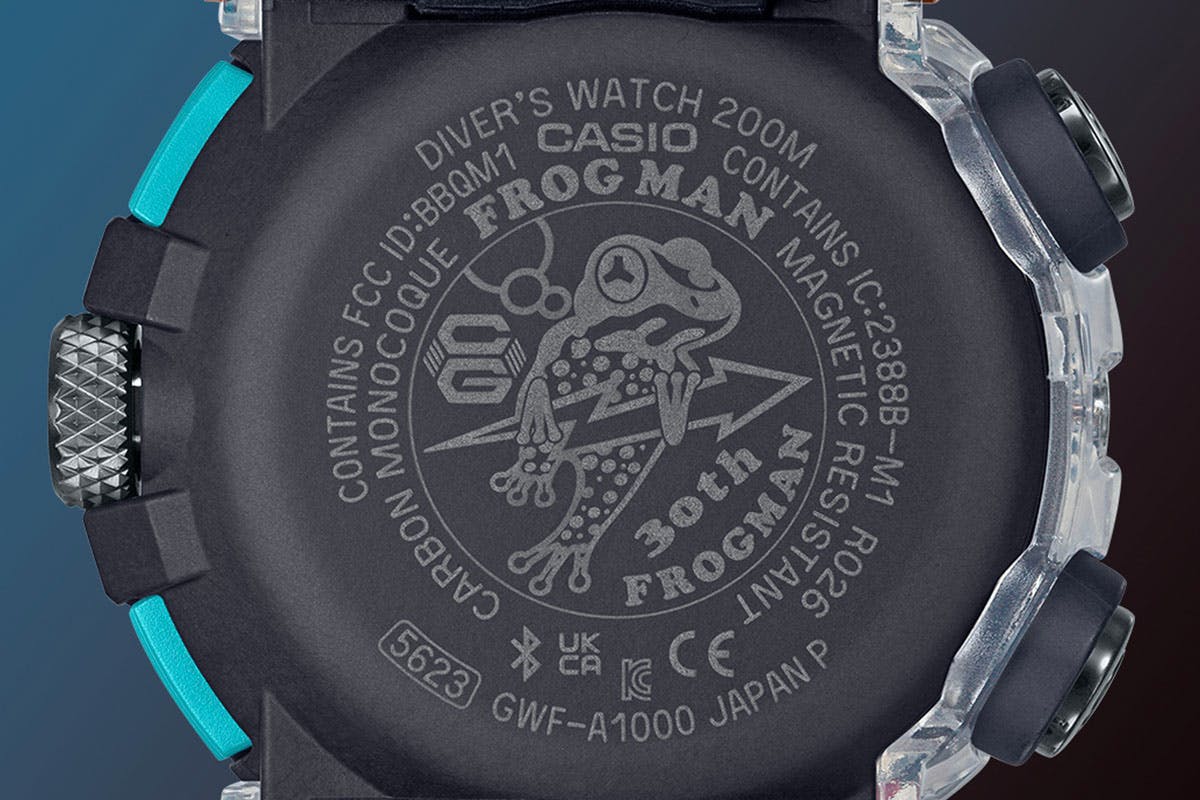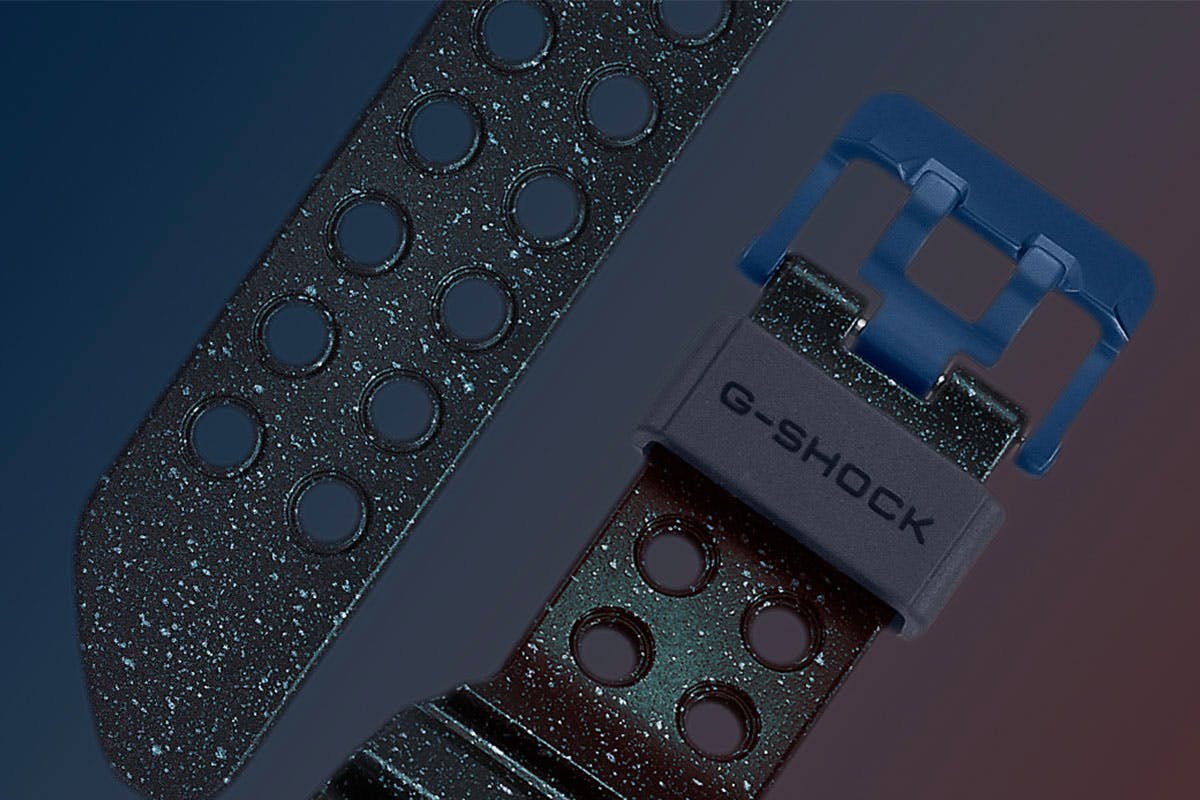 With G-SHOCK in the mix, there's no such thing as a shortage of watch options. In the same what that Supreme keeps you busy on Thursdays, Casio's beloved shock-resistant watch range always has a trick up its sleeve, prepped and ready for delivery.
As one of its most iconic ranges, the FROGMAN, celebrates three decades of delivering impactful designs that never falter at the line, it's only right to mark the occasion with a new addition to the family – say hello, to the Poison Dart Frog FROGMAN.
Whether or not you keep a watch firmly at your wrist or move in timepiece enthusiast circles, there's no doubt in my mind that you have a friend or three that own a G-SHOCK. In the same way that Casio's vintage styles have retained notoriety over the years, their bigger, edgier cousins in the G-SHOCK range have maintained cult status.
Through continued collaborative efforts and celebratory moments and milestones, G-SHOCK has ensured that we all remember why it made such an impact across the globe.
Part of that impact lies with the FROGMAN series. To celebrate the longevity and status of the series on its 30th birthday, G-SHOCK has set out to launch several commemorative releases, with the second taking the GWF-A1000 as a base model with a design based on the South American poison dart frog.
Randomly laminated multi-color carbon and fiberglass are carved to create bezels that reproduce the mysterious coloring of the poison dart frog. Combined with semi-transparent urethane material and polarized ink, the watch takes on the appearance of the frog's mottled skin pattern.
A statement piece worthy of space in any collector's vault, the Poison Dart Frog FROGMAN touches down at G-SHOCK later this month.
Shop our favorite products