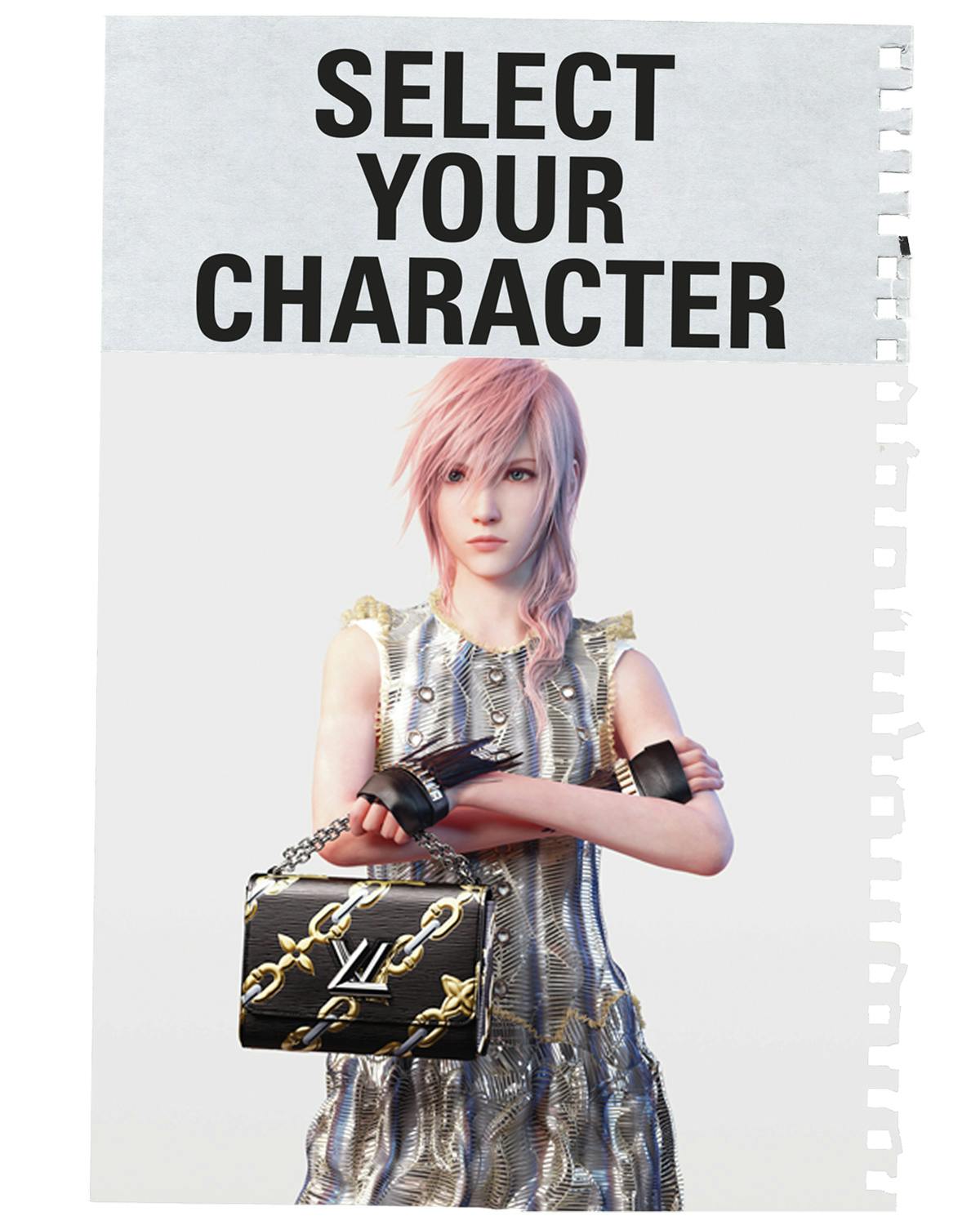 Our new White Paper is dedicated to the gaming of reality — for access to our complete findings, enroll in our new six-part email thread that will unpack the results of our polling data, surveys, and interviews directly in your inbox over the next six weeks. We'll explore the ongoing collision of gaming and fashion and provide exclusive insights on the future of the metaverse.
Today's teens don't need to go to the mall to try on new subcultures or the latest trends. Instead, they log into video games like Fortnite and IMVU to construct their ideal avatars, complete with virtual clothes and body types that only the Kardashians could afford IRL. Put simply: in our increasingly online world, gaming, not fashion, has become the ultimate tool for self-expression.
According to findings in our new White Paper, the gaming industry is altering the consumer landscape and challenging norms around marketing, entertainment, and community-building. But what does that mean for fashion? Luxury brands like Gucci and Balenciaga have already started making inroads into the gaming space, issuing virtual garments for sandbox worlds or creating their own video games altogether. But in an industry just as diverse as the world it mirrors, winning over new consumers isn't as easy as dropping a virtual sneaker. As in real life, newcomers can raise suspicions in online communities — particularly those who have a marketing mission.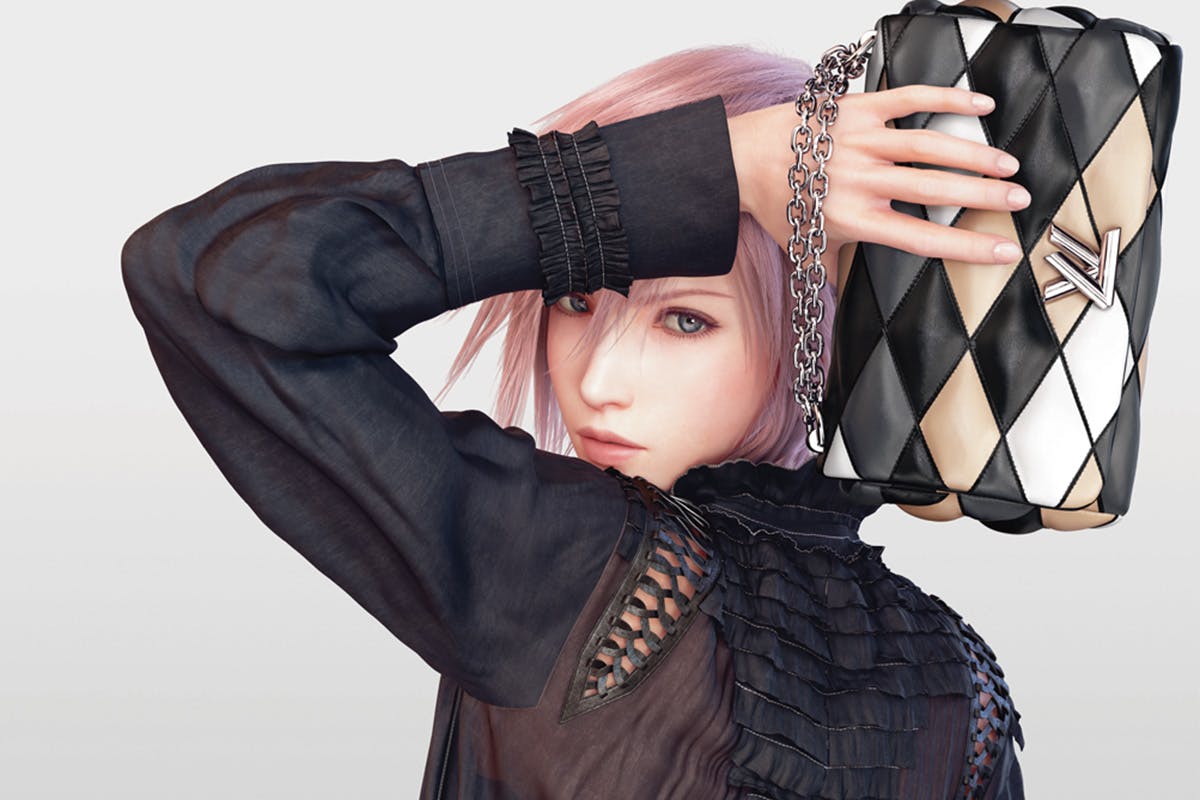 Of course, fashion and video game crossovers are nothing new. Luxury retailers like Louis Vuitton have already attempted to lure gamers by casting avatars in IRL campaigns (in 2016, they featured Lightning from the Final Fantasy series), while cringeworthy collabs (like Nike shoes adorned with LED lights and Playstation logos) account for the merchification of gaming culture. These collaborations signal a desire for both the fashion and gaming industries to piggyback off one another as a means to acquire new customers. Yet they also encapsulate the complexities of intermingling meatspace with virtual reality. "I think the fashion world sees in such a cartoonish way," Anthony Sperduti, founder of creative studio Mythology, tells Highsnobiety. "I don't think they understand where gaming is going as it relates to culture and how we've rewired our brains… It's like, 'We heard games are popular right now with the kids.'"
With recognizable brands entering the gaming space, the value of virtual worlds for outsiders who feel like they don't belong in the real one could come under threat. For many, video games offer a diversion from the stresses and pressures of day-to-day life, or at the very least, an opportunity to persist in a body different from their own (for example, it's easier to experiment with gender identity online). As a result, fashion and video game crossovers have the potential to exacerbate pressures to conform to societal expectations around trends, money, and status in a negative way, particularly when luxury labels are involved. For those immersed in fantasy or first-person-shooter games, there simply isn't space for fashion brands. "I like games like the Arkham series and Assassin's Creed, so I don't really see a crossover for any brands there," said one of our readers. "If they did have skins I would probably not use them, because for me it would break immersion."
Clothing has always been a fundamental part of storytelling. In video games, how avatars are dressed reflects their character, whether they're rebellious, zombie-fighting bros in leather vests and combat boots or villainous creatures adorned in intricate, medieval-inspired armour. But according to a 2019 GDC talk by Canadian indie video game developer Victoria Tran, thanks to a misplaced focus on what is often assumed to be a straight, young, male audience, the industry is rife with what she calls "meaningless fashion." Most notable are costumes that make little sense according to storylines and character missions, including an excess of women avatars bimbo-fied with large breasts and barely-there looks like bikini tops and micro-miniskirts (as recent TikTok impersonations of the sex workers in Grand Theft Auto can attest to), as well as the offensive, culturally-appropriated outfits ever-present in fantasy-oriented games.
The fashion industry has faced similar struggles, as demonstrated by the endless stream of cultural appropriation callouts on industry watchdog Instagram account @diet_prada, yet there are ways both industries can promote complexity and creativity in one another. In an ideal world, successful fashion brands could design virtual costumes for games, or teach developers how to create well-researched skins that provide both functionality and fantasy — without offending players. In turn, brands and their designers would have the opportunity to experiment with garment construction untethered from real world constraints like gravity and the human form. According to Tran, this type of increased emphasis on costuming in video game development would not only result in richer gameplay, but would also help draw in new players (namely women and non-binary people), and increase opportunities to monetize skins — benefiting both the gaming and fashion industry.
Such collaborations have already found success in games that tend to mirror reality with only a hint of experimentation, like The Sims or IMVU. On Animal Crossing, fashion-hungry teens have learned how to construct their own designer garb, mimicking Raf Simons runway looks and Stüssy bucket hats to share amongst their peers. In these spaces, the lure of affordable luxury makes virtual life all the more appealing, but not all gamers are willing to spend real money on official collaborations with brands. While researching for this article, a friend (who is both Animal Crossing- and fashion-obsessed) told me that they prefer the DIY-element of user-created designer goods, like wife beaters adorned with haphazard Dior logos that never existed IRL. In this way, video games are playfully anti-capitalist, mimicking the feeling one gets from shoplifting at Barneys' closing sale, or buying fake Balenciaga sneakers for $20 on Alibaba.com.
Of course, having gamers recreate luxury logos in virtual worlds is better for brands than no representation at all, even if some players are slinging pixelated python Birkin bags and polos adorned with Off-White™ logos in exchange for real world money. As a result, the fashion industry has turned to an influencer-style strategy to introduce their brands to the gaming world. Companies like Net-a-Porter and MM6 have already collaborated with Kara Chung (an Animal Crossing player with a popular Instagram account featuring outfits from the game) to create a series of digital garments. These types of collaborations are more likely to mesh with gaming culture than those which give brands free-reign to impose their own ideologies onto virtual worlds. But for companies large and small, there's a level of risk involved when partnering with influencers. Not only can it be hard to control a brand image in a sandbox game, but in an industry notorious for sexism, racism, and homophobia (remember gamergate?) employing the wrong influencer could be detrimental.
So, what's the solution? It's likely that the best fashion and gaming crossovers will contain a mix of strategies that cater to the communities they hope to reach. If they don't, brands risk losing relevance amongst a new generation of consumers who no longer see a divide between the virtual and IRL. Michael Rock, co-founder of 2X4 Studio, tells Highsnobiety: "'For 10,000 years, we've been obsessed with three things: a skirt, a coat, and pants,'" quoting Rem Koolhaas. "The objects are exactly the same. They never change, because they're based on the body… but this isn't the case anymore, right?"