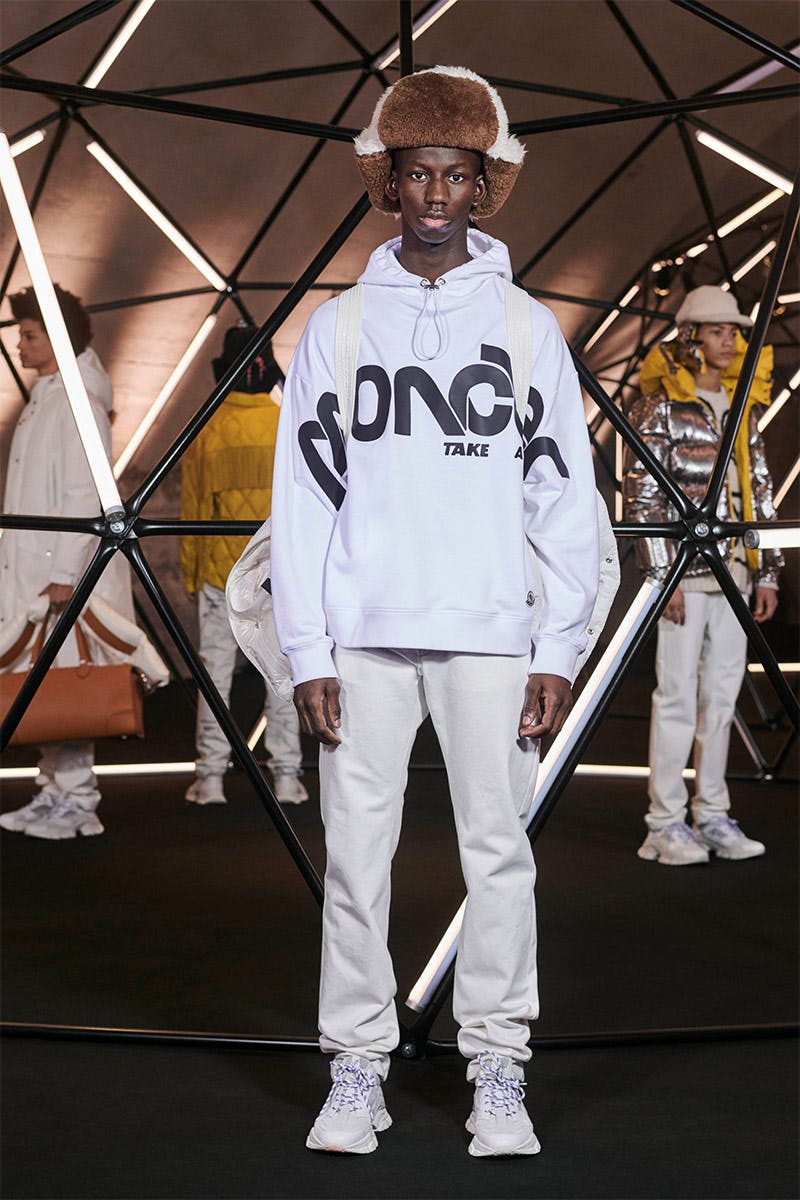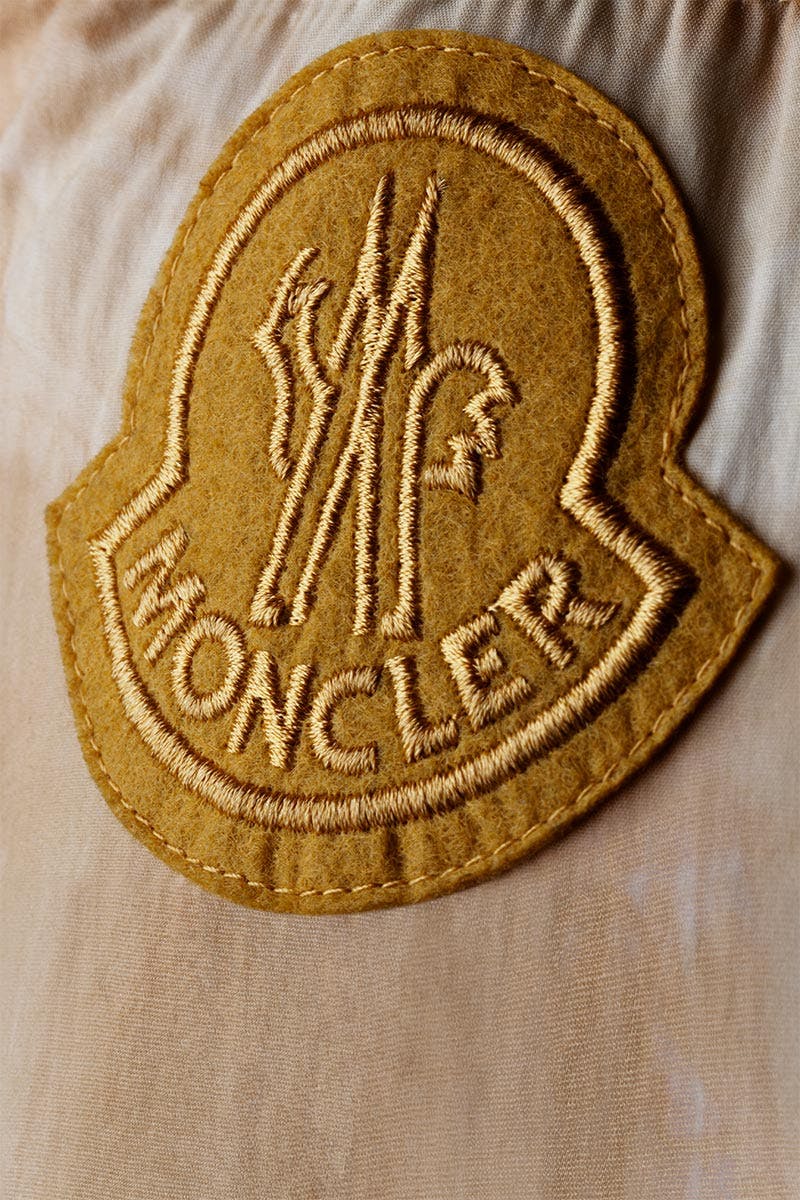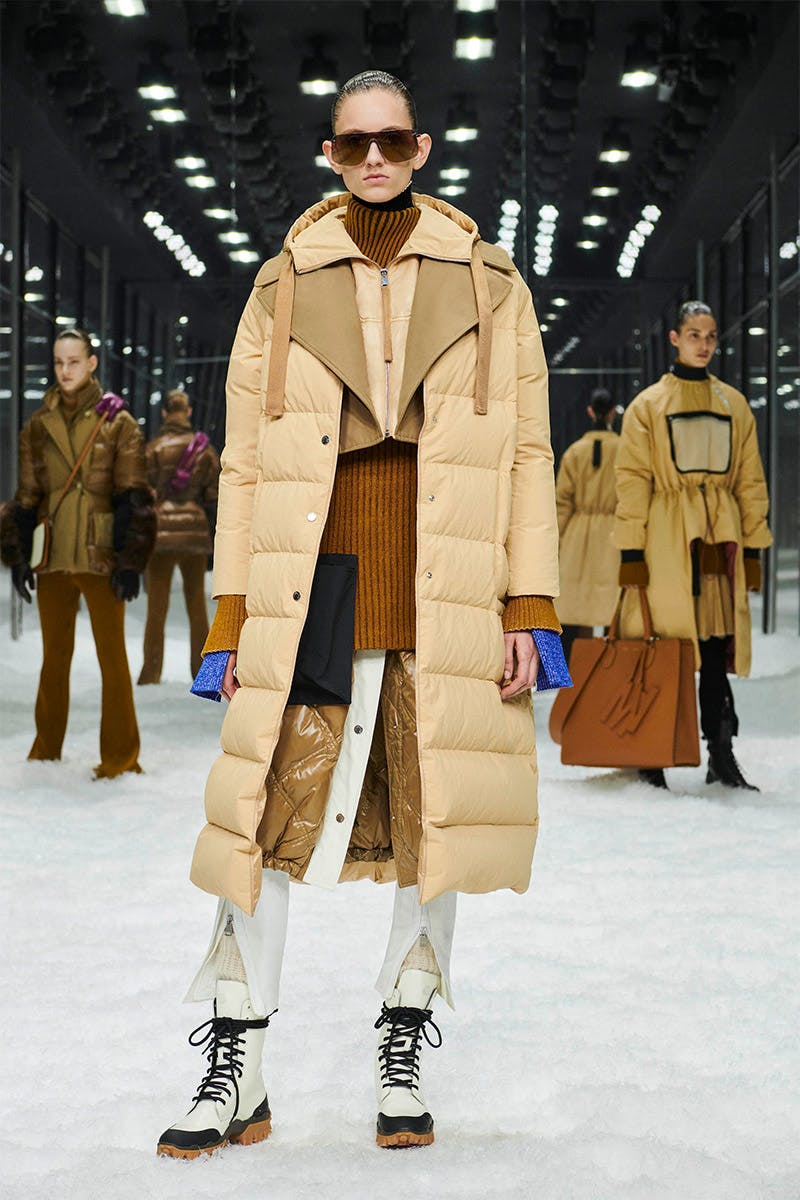 What's the only way to outshine the Moncler Genius ethos of "One House, Different Voices"? One Collection. Two Designers. For Moncler's second dip into sartorial experimentation via their Moncler Genius project, the vision for this year's 2 Moncler 1952 collection was ripped at the seams and split in two, with Sergio Zambon tackling menswear and Veronica Leoni designing the womenswear.
With the duo splitting design duties, the new creative edge courtesy of 2 Moncler 1952 added an extra layer to the already sartorially experimental Moncler Genius project. The annual exercise in creative vision and trust that gives a handful of designers free reign to create collections for the luxury brand and, echoing this year's globe-hopping MONCLER GENIUS WORLD TOUR 19-20 vision, both Zambon and Leoni took their wildly different visions for 2 Moncler 1952 to the drawing board for a collection that featured everything from '70s-inspired fringe accents on down jackets to collectible patches by Itchy Scratchy Patchy and architecturally-inspired bags created in collaboration with Italian leathermaker Valextra.
In Zambon's menswear collection, the designer looked to youth culture and pop spirit with just enough '70s flair to create a laid back palette fit for a weekend trip to nature or a walk through the city; uniform suiting clashed against tie-dye technical flairs while a 'FREAK' hoodie established itself as a must-buy. On the women's side, Leoni went modular with perfectly layered pieces. Fishnets and bleached tartan ran parallel to puffer blousons and biker jackets.
The 2 Moncler 1952 collection is available August 29th online at moncler.com, at Moncler boutiques, and selective wholesale networks worldwide.