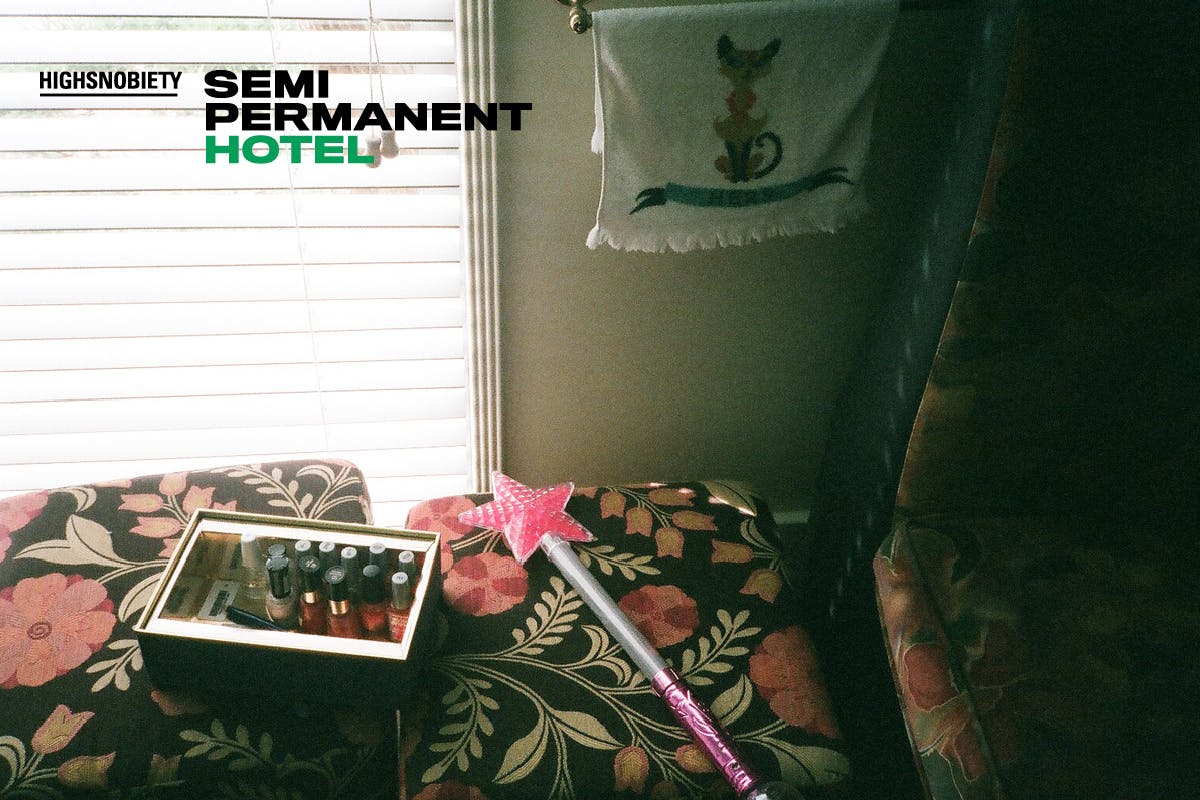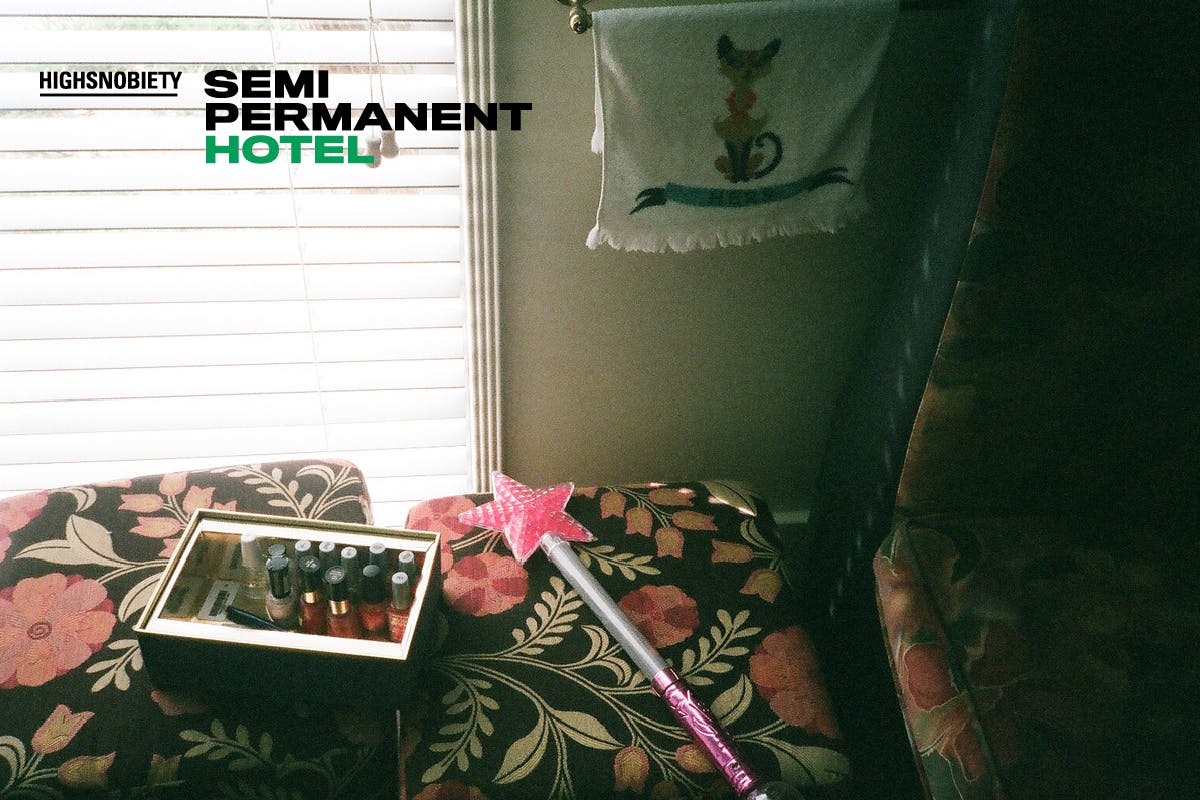 Semi Permanent and Highsnobiety are launching a two-day experiential hotel takeover bringing together global artists to present a vision for the future. Discover the exhibitions here.
A selection of Gia Coppola's still life photography — on show as part of A Semi Permanent Hotel, presented by Highsnobiety, our two-day experiential takeover — is the continuation of a career-long exploration of "the extraordinary ordinary."
A picture of a packet of cigarettes perched on a night stand and a lone chair on an empty stage, for example, echo the beauty in the mundane that we've come to expect from her oeuvre. It's a theme that reemerges across film titles such as Palo Alto, romantic campaigns for the likes of Rodarte and Gucci, and Dev Hynes' dreamy "You're Not Good Enough" music video.
In her latest collection of photographic works, Coppola has selected images from her archive that are largely absent of figures, affording the collection a haunting, ageless quality. "If I were to buy a photograph," she tells me, "I'd rather not have a picture of a stranger so much as just a little kind of still life… I always think that's more appealing on a wall."
The informal, intimate feel of the series is, in many ways, an antidote to the "extremely online" visual style of Mainstream, her highly anticipated comedy-drama starring Maya Hawke and Andrew Garfield. Drawing on Snapchat filters and Facebook reactions to satirize the frenzy of YouTube, Mainstream is unambiguously rooted in the now. Her photographs, in contrast, are untethered to any particular period in time.
As a Coppola scion, you might assume that Gia would intuitively follow in the footsteps of her grandfather, Frances Ford, or her aunt, Sofia. Instead, or perhaps because of her cinematic lineage, she chose photography first.
"My whole journey with photography was that I was never really good at school," she admitted, "I couldn't draw or paint and I just kind of felt like, 'Well, what can I do?' I felt comfortable in a photography space, especially the dark room — that kind of experience was really comforting, in a way."
She would follow in the footsteps of William Eggleston and Stephen Shore (her mentor at Bard) as a documentarian of American life — in all its quotidien sprawl.
As with the aforementioned photographers, Coppola turned her camera on the mundane. The "little diaristic images of what has been going on throughout the years," as she describes them, reveal intimate moments in time.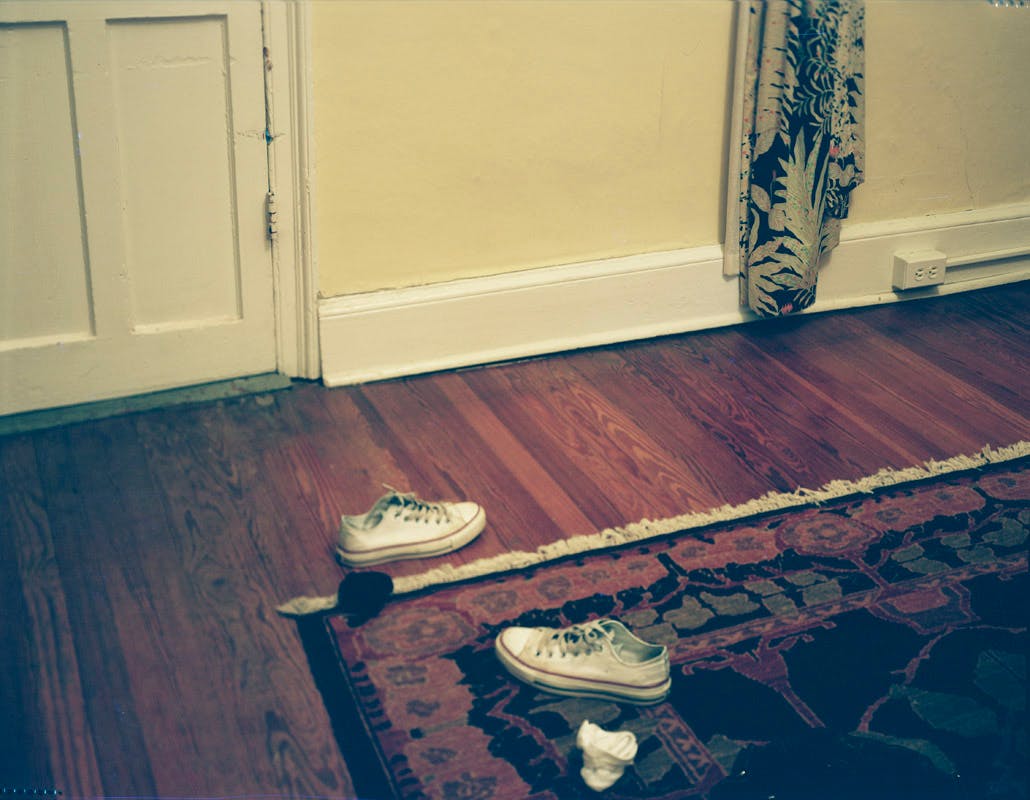 "Like the cigarette on the bedside table... it evokes all these different memories, even though it's very simple" she tells me. "That was during my friend's wedding and I was going through a really weird phase. I was smoking; I don't really smoke at all, actually, so it reminds me of that interesting time of my life."
There is a spontaneous and almost accidental aspect to the framing and focus of these vignettes that wouldn't necessarily perform well on Instagram. Viewed on a white wall, however, the brooding, domestic shots are transportive — at once nostalgic and instantly evocative of the teenage gaze.
When I ask her why she seemed drawn, time and time again, to the aesthetics of adolescence, she notes that with Palo Alto specifically, it was about making choices based on the tone and the content of the narrative. In the case of her debut film, it focused on a group of disaffected high school students.
"My work always embodies a little bit of adolescence," she adds, "but I might also just be stunted as a teenager for the rest of my life."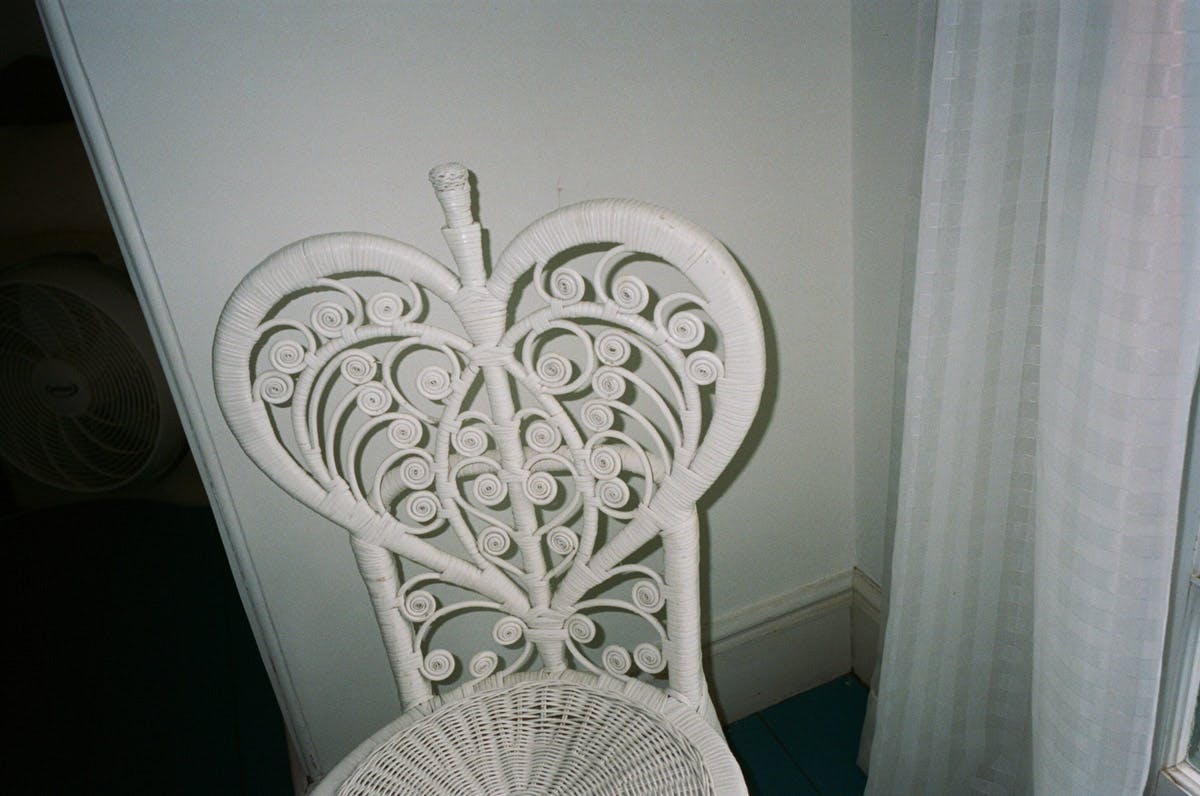 Interestingly, Coppola arrived at a career in film via YouTube. "I was just doing kind of a normal job after college and then I just started playing around with one of my friends that went to film school and we were making little videos with clothes. We'd go to Opening Ceremony and we'd be like, 'If you give us a dress and a thousand bucks, we'll make a video for you.' It was the starting point to that kind of narrative fashion merger. And then through that, it just progressed." From there, she shot short films for brands including Zac Posen, Gucci, Rodarte, and Wren.
In the seven years that it took Coppola to secure financing for Mainstream, the internet landscape changed dramatically, as Gez Z abandoned monolithic platforms for more experimental, egalitarian social networks.
Though her satire on internet stardom has been hailed as a "masterpiece of the TikTok era," it has less to do with the video sharing site du jour and more to do with how we relate to and understand ourselves via the internet.
"It's really about the sort of love story in this world of the internet and how it affects your ego." Coppola is careful not to denounce the internet at large. "I don't think our culture has a defined opinion," she explains, "not yet."
Nevertheless, her sophomore film paints a bleak and instantly recognizable portrait of life on the internet, which reaches its horrifying climax during the "No One Special" YouTube special. "I was reflecting what I was feeling and experiencing and witnessing," she says, "feeling like a little bit of an outsider to what the masses are liking."
For Coppola, it is not the internet, but the mechanisms that keep us plugged in that are most disturbing. "This sort of 'compare and despair' is designed to keep you tethered," she notes. "It's really kind of inescapable, in a way."
Mainstream is out now in the US. There is currently no Australian release date.