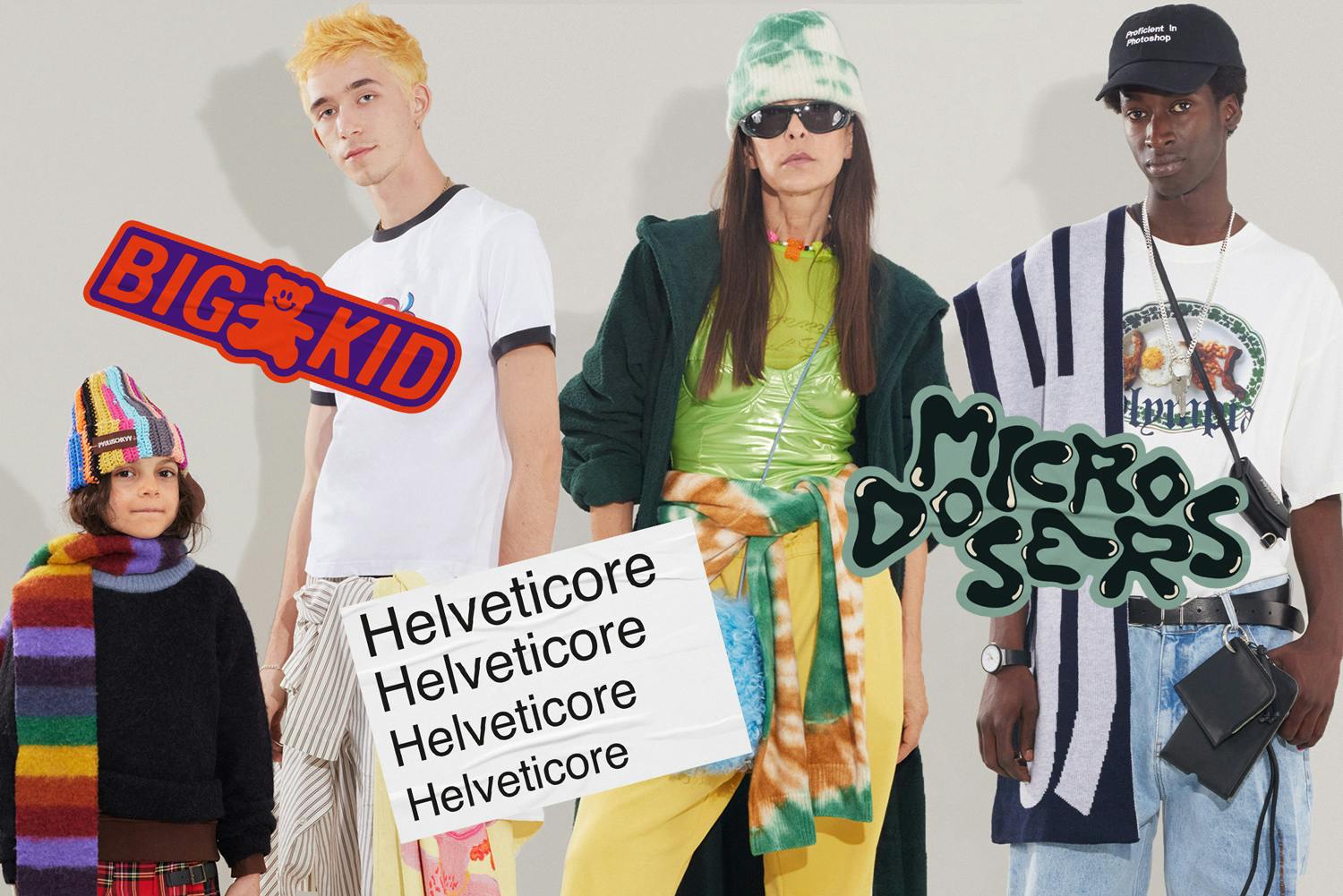 Highsnobiety's Gift Shop has arrived, with fresh pieces added weekly. Browse our Gift Guides, and shop the whole collection here. 
The holidays are imminent and if you haven't started writing your wishlist and getting gifts for loved ones then it's time to start — or else you'll be stuck with the panic of finding a last-minute gift.
To get into the gifting mood, we created six archetypes that you're bound to meet this holiday season — complete with their must-have items. From that one friend who binged The Bear and is now suddenly a foodie, to your hometown stoner friend, all the way your fashion-obsessed mate who dresses like they stepped straight out of 2001.
Browse them below and see which persona you (and those you're buying gifts for) best align with.
Naturally, anyone who frequents Noma has impeccable culinary taste, so of course their fashion game is unrivaled. That means fuzzy Marni knits and high-fashion chef shoes from ADER Error and Birkenstock are on the menu. For accessories, only the finest of Alessi kitchenware will do along with seasonal vegetables (in this case, a leek) that were either bought from the local organic market or self-grown.
If you have ever turned around to a friend and said: "okay, we get it — you do drugs!" then these are the gifts that they're gonna want. This outfit includes all of the coziest fabrics and tie-dye prints which are available at the gift shop but we also have a weed-scented luxury candle available for the serious stoners.
For some, the idea of a relaxing weekend is sitting by a pool and not moving a muscle. For others, it's sleeping in a wood cabin and going on long country walks. For those who belong to the latter camp, here are some pieces that are perfect for outdoorsmen. With Salomon's on your feet and a merino wool beanie on top, you're ready to go and explore the countryside.
Anyone who thinks the Y2K agenda is slowing down can think again. Every time we think it has peaked, through Paris Hilton runway appearances or Margiela-designed flip phones the trend just continues to evolve. For those who are keeping up to date with all the latest early-2000s goodness hitting the market, these pieces are some of the latest (and best) examples of Y2K continuing to dominate fashion.
Gorpcore, blokecore, normcore, Chistiancore... there's been so many trends thriving on TikTok that end with "-core" that we've started to question whether trends even exist anymore. The latest one that we're tipping to join the list is helveticore, a trend for all those who love clothing with a simple phrase or word on it.
Growing up doesn't have to mean transitioning to muted color pallets and minimal silhouettes in your clothing. Sometimes kids have the best style and copying them is almost a cheat code for achieving big and bold outfits. Including playful designs from the likes of Carne Bollente, Pauluschkaa, and The Elder Statesman, these outfits also include the first-ever kids-sized sweaters to be released from our in-house label.
Want to keep browsing? Head to the Highsnobiety Shop for more products that we love.