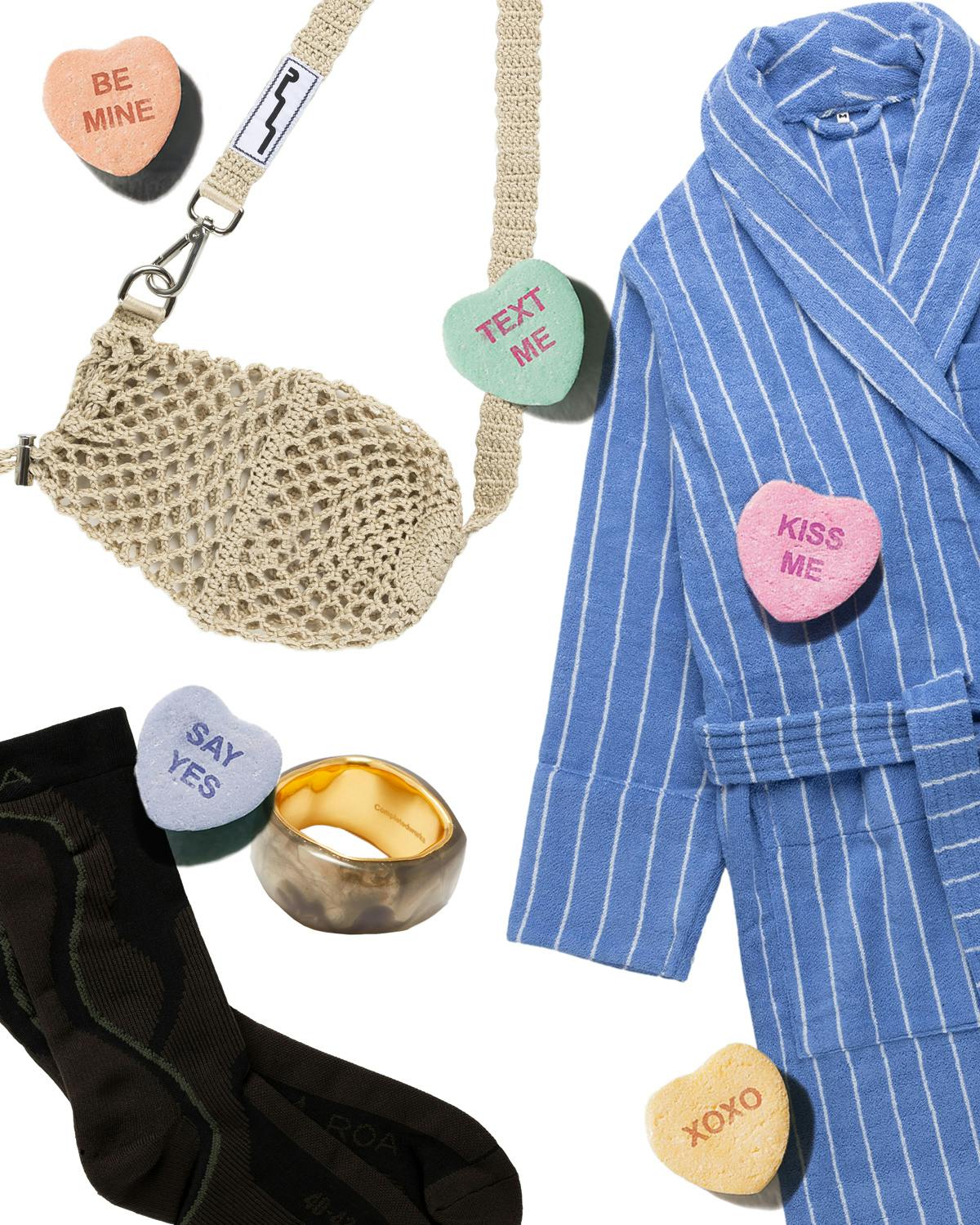 We all have that special person in our lives that deserves to be shown some love when the occasion arises, and since birthdays are almost a given, Valentine's Day is the best time to really go all out.
With new drops happening almost every week and collaborations being at an all-time high, finding the right gift for him can be tricky but it doesn't have to be. Opting for the latest and most coveted pieces is an easy way to show your love language but in essence, most guys are fine with practical gifts that simply make them feel better — unless, of course like Vince Staples your man is strictly anti-gifts.
While buying Valentine's day gifts for him can be somewhat of a minefield, there are lots of gifts your boyfriend, husband or situationship can appreciate — random accessories like a pair of socks or a cap are safe regardless of the person's gender, to more tailored gifts like jewelry or garments that fit them perfectly. It all comes down to knowing the guy you're gifting and getting them something they can cherish that symbolizes your bond.
So to save you a bit of time this Valentine's Day our curators sorted through the best options you can gift including home accessories by Tekla to everyday essentials by C.P. Company and others.
Shop the best Valentine's Day gifts for him below
CDLP Midweight T-Shirt 3-Pack
The only thing better than a fresh t-shirt is a complete set with various options. CDLP's heavyweight t-shirt pack is a year-round essential that offers breathability due to its Pima cotton and lyocell blend.
Tekla Fabrics Classic Bathrobe
Bathrobes are one of those items its hard to justify buying for yourself, which makes them the perfect gift. This robe will immediately elevate your loved ones's lifestyle by allowing them to tap into Tekla's renowned and cozy fabrics.
C.P. Company Nylon B Shoulder Pack
Regardless of the garment or accessory, anything with C.P. Company's signature lens is made with quality. Along with this bag undergoing a unique dying process, it's also water-resistant and durable enough for everyday use.
ROA Mid-Calf Socks
Contrary to popular belief there's always room for anyone to improve his sock game. The mid-calve fit is the perfect length to show off ROA's unique graphics.
SSU Crochet Mesh Stitch Crossbody Bag
If you're looking to really surprise your other then I'd suggest looking into SSU's catalog of crotcheted essentials. This bag is just the right size for carrying daily goodies and it's unique enough that your guy will stand out stylishly wherever they're at.
Acne Studios Leather Card Holder
Cardholders will always have a place pockets until plastic cards are completely phased out. Seeing how that isn't happening any time soon, help your guy upgrade his daily accessory with a little help from Acne Studios.
Ralph Lauren Home Cocktail Shaker
If the person you're gifting doesn't already own a cocktail shaker this gift is sure to be a treat. Aside from the shaker being enclosed in a gorgeous fabric and calf leather holder, the debossed Ralph Lauren branding adds a nice touch to any cocktail.
COMPLETEDWORKS H34 Resin & 18kt Gold-Vermeil Ring
Rings don't have to mean engagement necessarily but there's a good chance your partner's jewelry game is lacking. Opt for this ring to spice up his accessory game in a low-key, refined way.
Norbit By Hiroshi Nozawa Printed Fleece Beanie
Fleece sweaters are an undisputed winter must-have but fleece beanies are rather unique. The graphic printing and monochrome colorway make this an easy choice for anyone short on ideas.
Snow Peak Vacuum Beer Set of 4 Tumblers
Despite wherever you call home having drinks with the homies is an underrated pastime. Elevate his tumbler game with this set that regulates coffee and beers with ease.
NEIGHBORHOOD Boa Scarf
It's easy to ignore wearing scarves as they can feel like an inconvenience at times, but the Boa is ideal for those that prefer hassle-free options, and even comes with a utilitarian pocket for stashing items on the go.
Houseplant Block Table Lighter
If your lover fancies a nice smoke every now and then, and you know they're deserving of a quality accessory, this lighter will make a fine addition to their household.
Want to keep browsing? Download the Highsnobiety app for all the hottest products and brands from the Highsnobiety Shop.