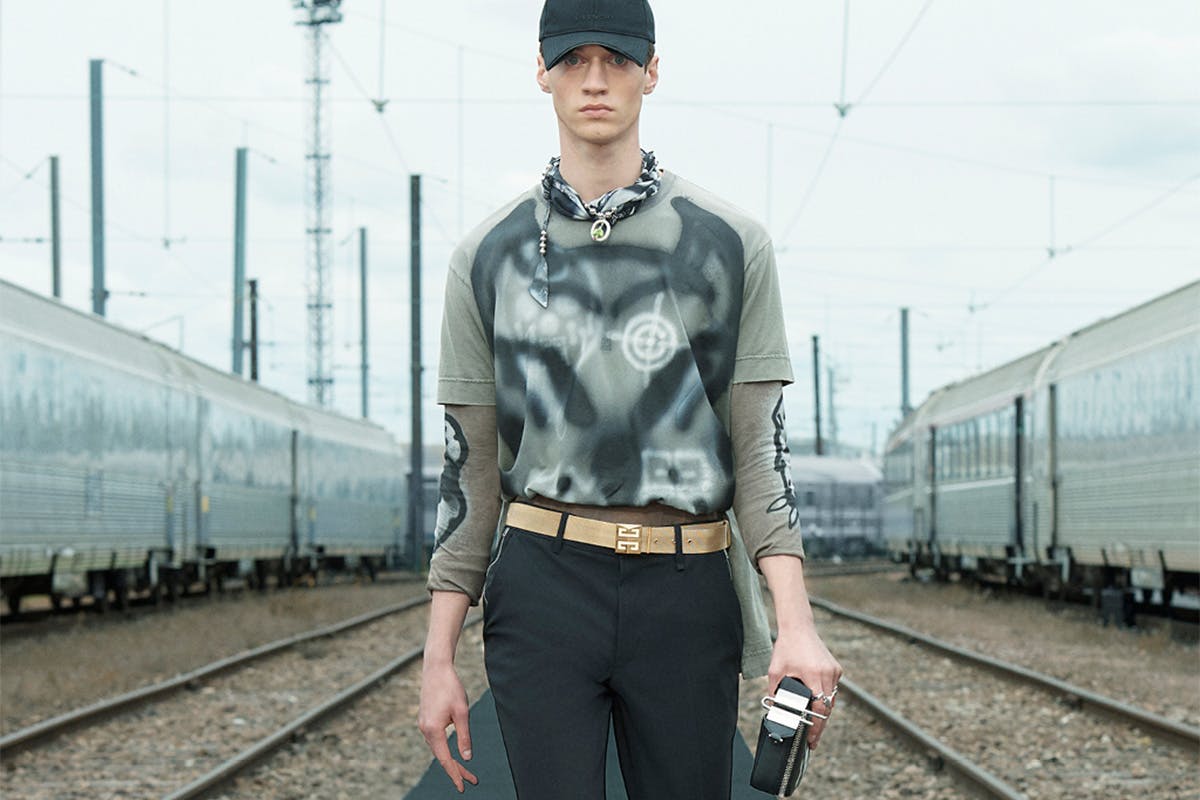 If you're at all interested in streetwear then you most likely recognize the sprayed characters that define CHITO's work. While the artist himself stays out of the spotlight, his work stepped confidently into it last year. From NFT collabs with Supreme, Yohji Yamamoto, and Veilance, to a full line with Givenchy, the 24-year-old artist is way past 'next up'.
Teased back in August, Givenchy x CHITO is the main focus of the French label's SS22 collection which has just hit shelves. Ranging from T-shirts to hoodies and woolen jumpers, the Givenchy x CHITO collaboration is yet another display of luxury's willingness to buy into streetwear's tried-and-tested strategies.
Opting for airbrushed graphics, the Givenchy x CHITO garments are unmistakable and bold. But while CHITO's signature characters make up most of the collaboration's graphics, the artist puts a cherry on top with a new, airbrushed take on the Givenchy monogram which runs down T-shirts and a handful of leather accessories.
With CHITO's artwork going nowhere but up, the Givenchy x CHITO capsule presents a perfect opportunity to own some of the burgeoning artist's work — and wear it, too.
Shop the Givenchy x CHITO collaboration below.
Want to keep browsing? Head to the Highsnobiety Shop for more products that we love. Highsnobiety has affiliate marketing partnerships, which means we may receive a commission from your purchase.