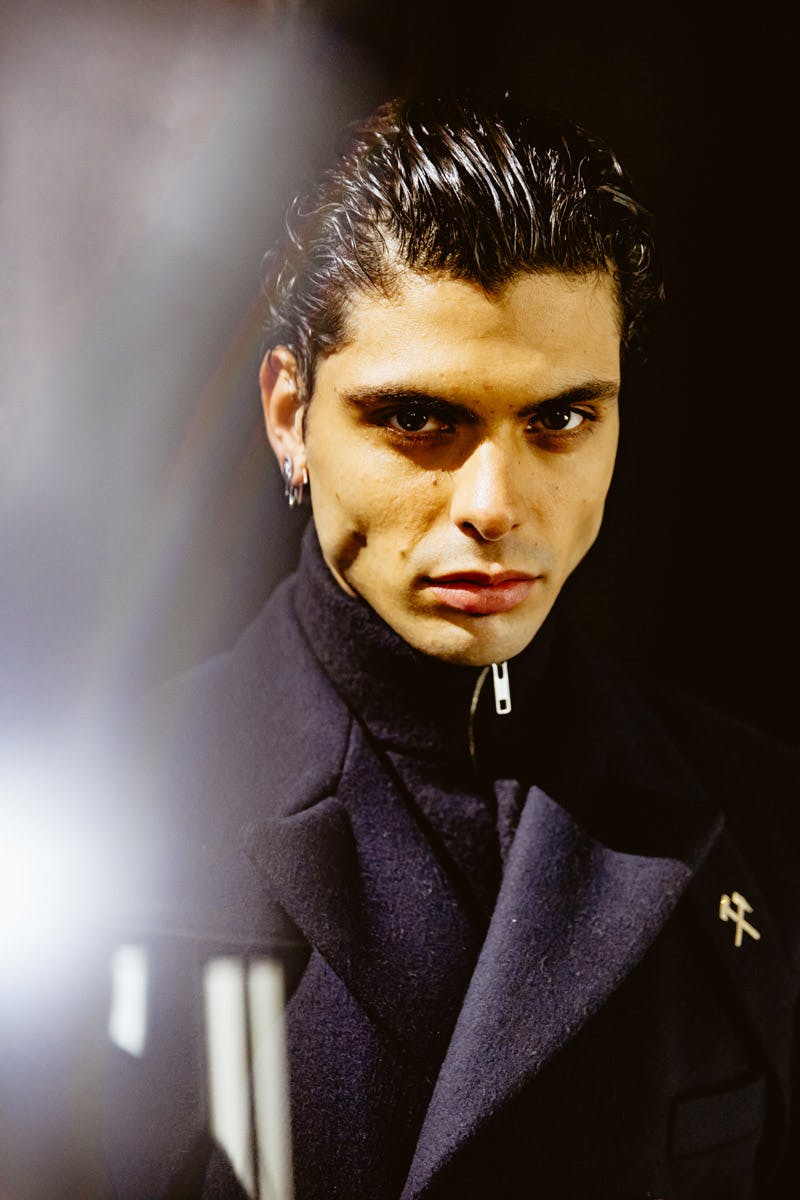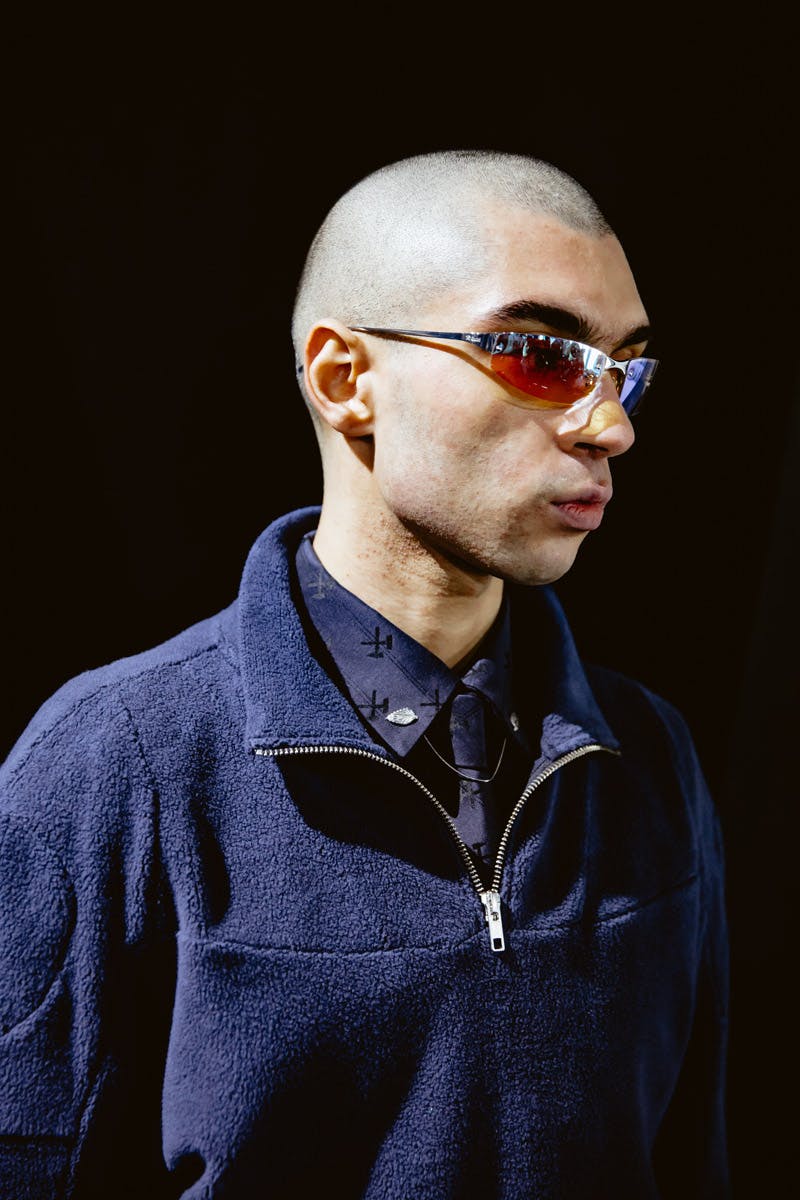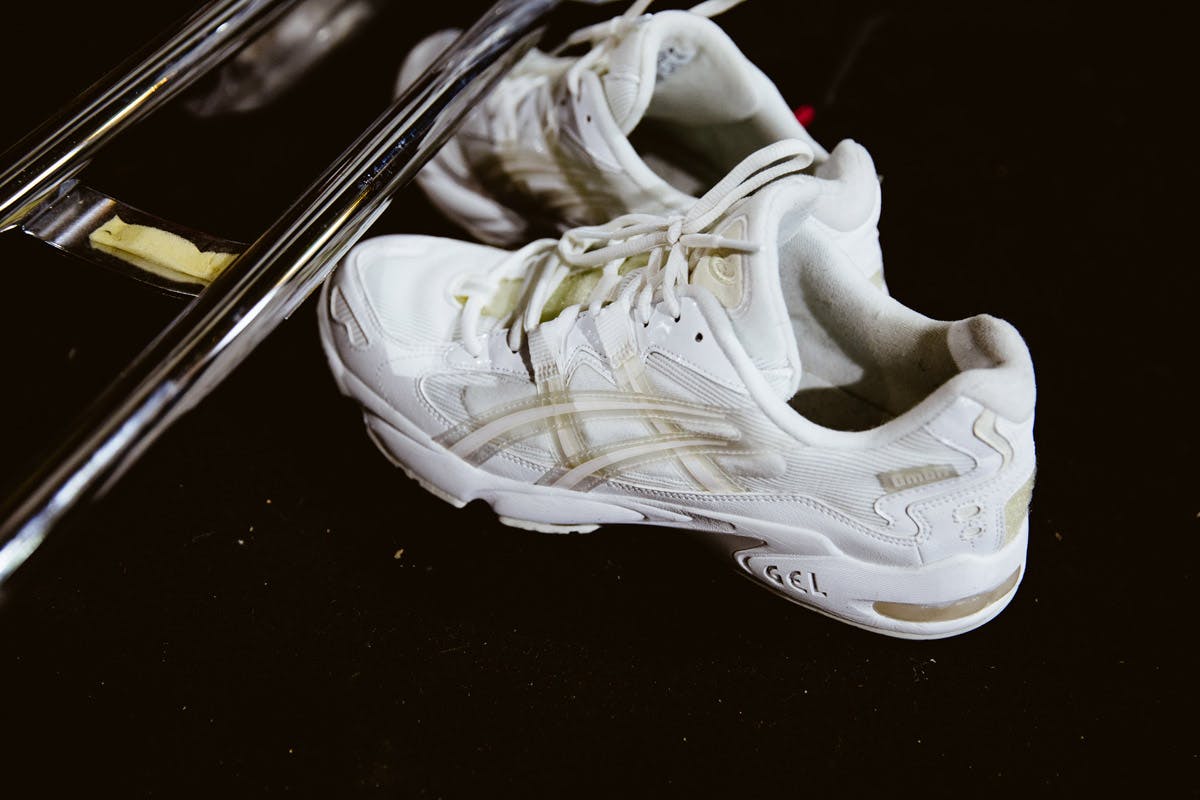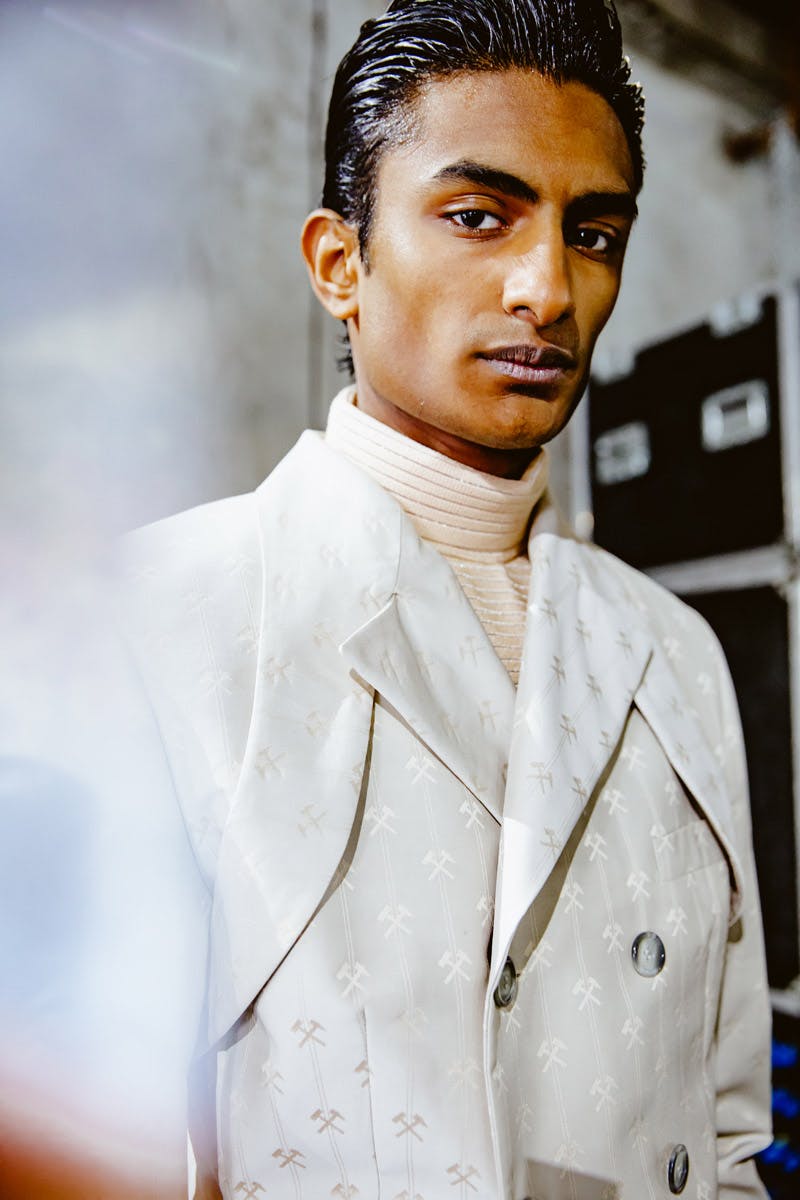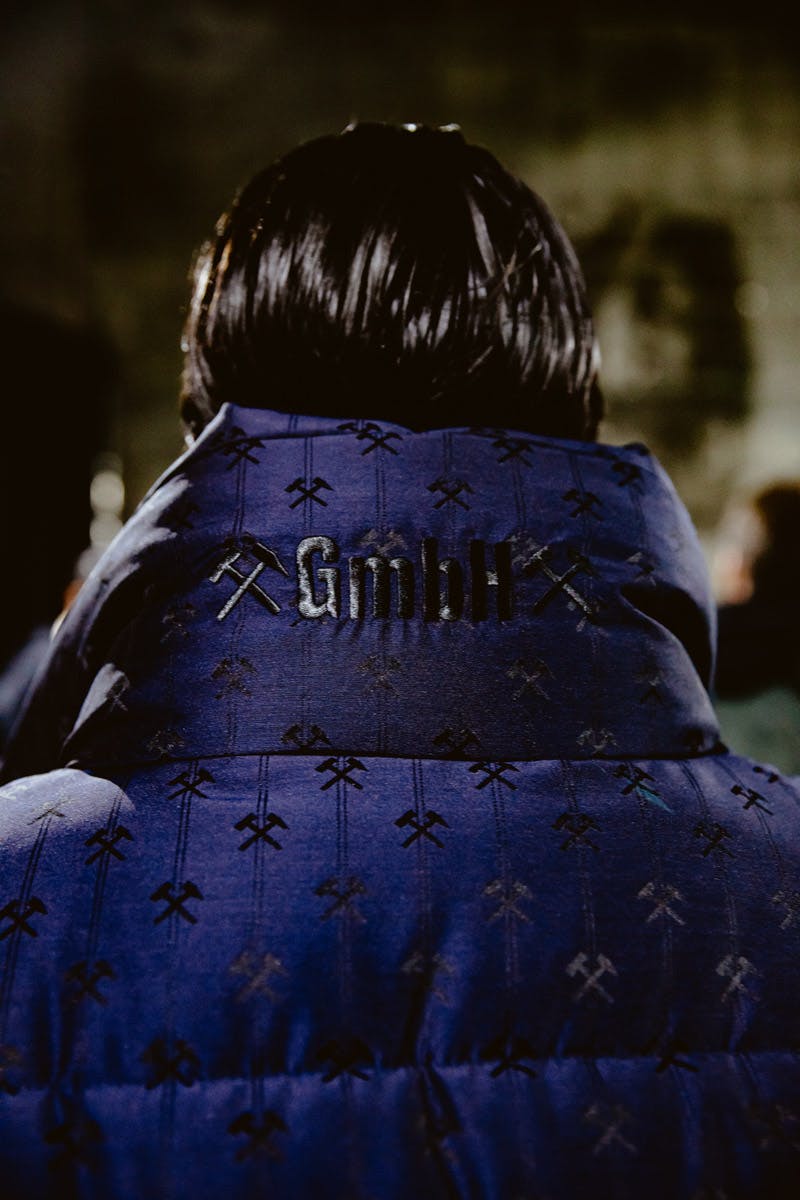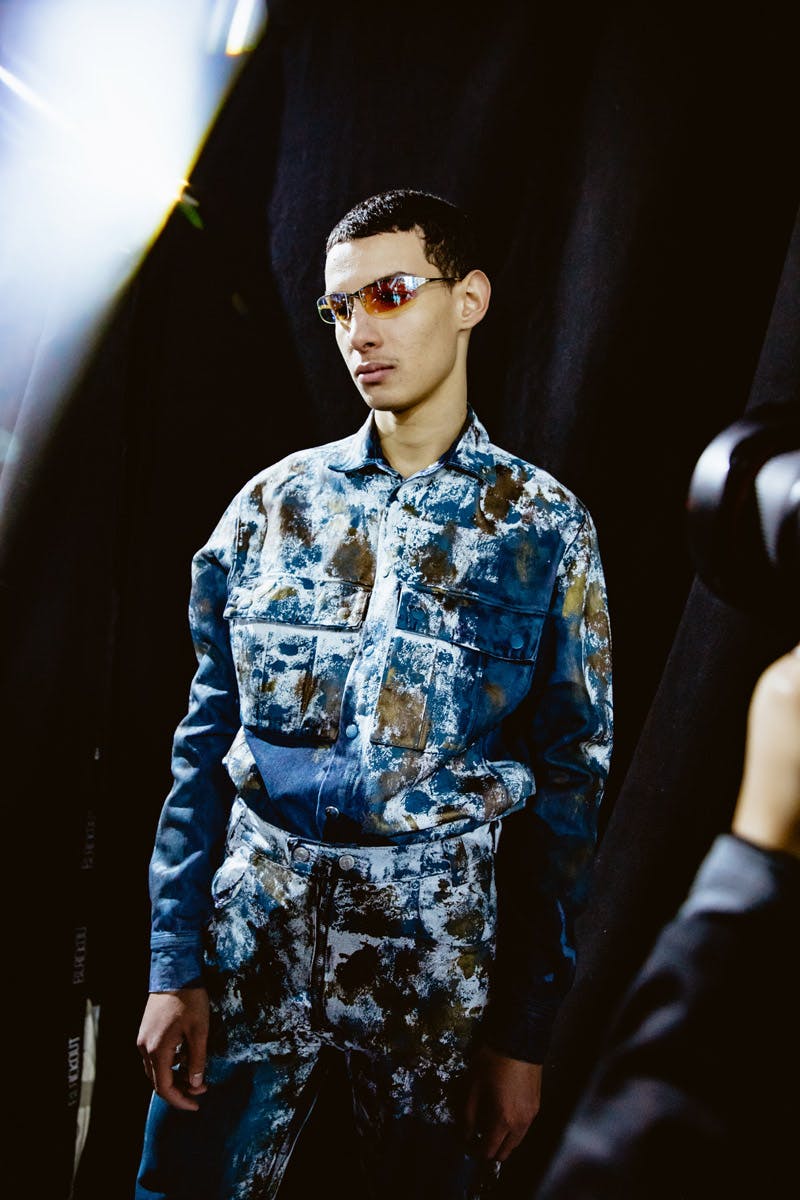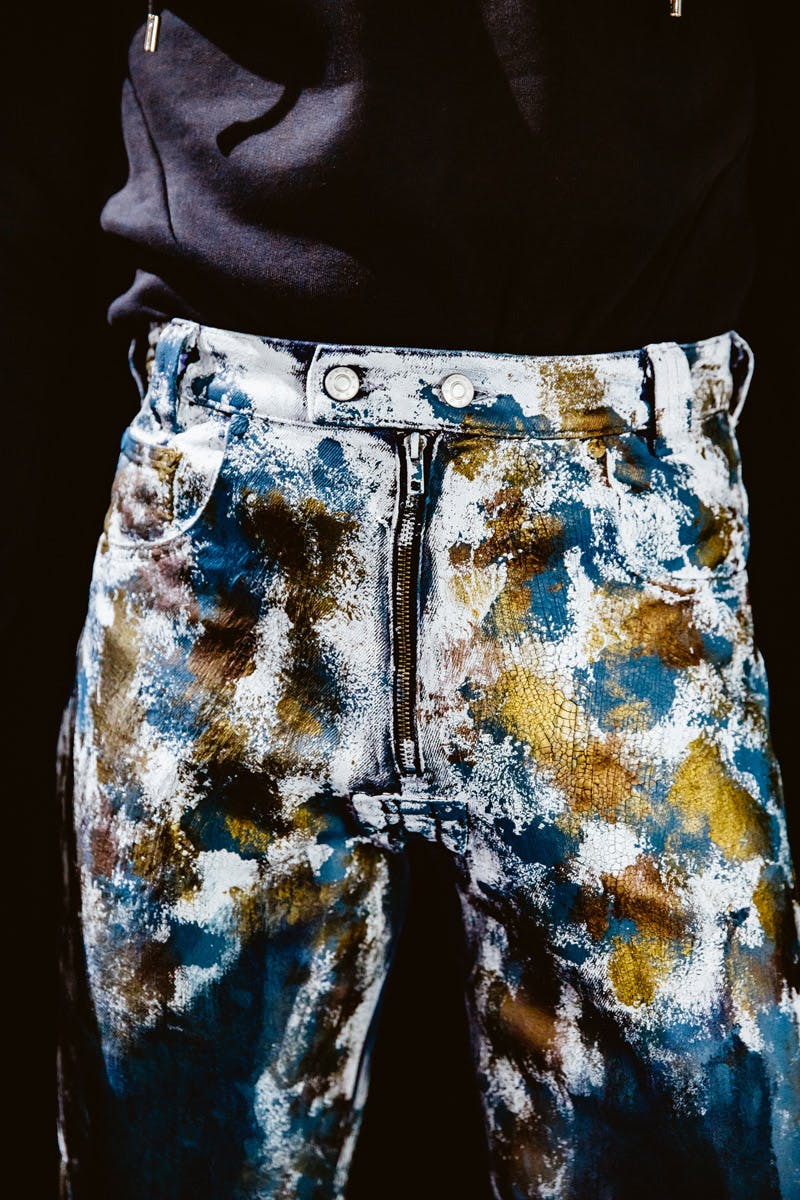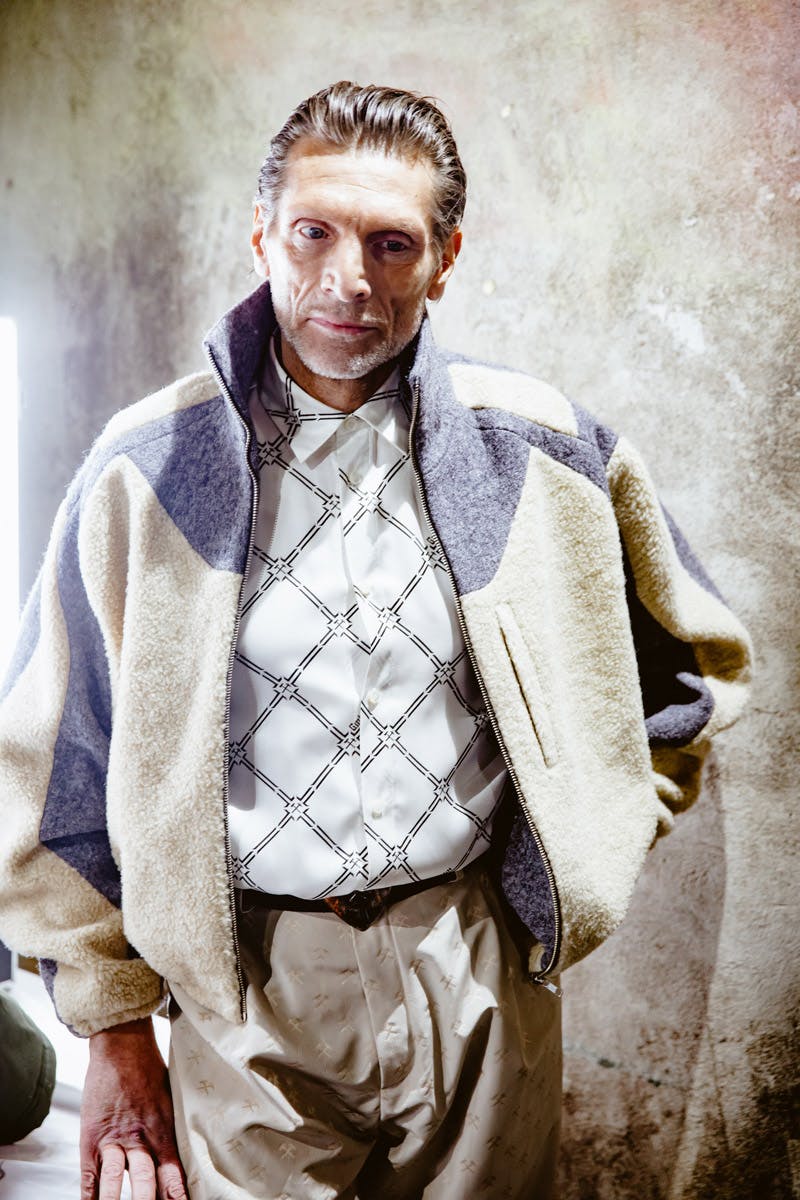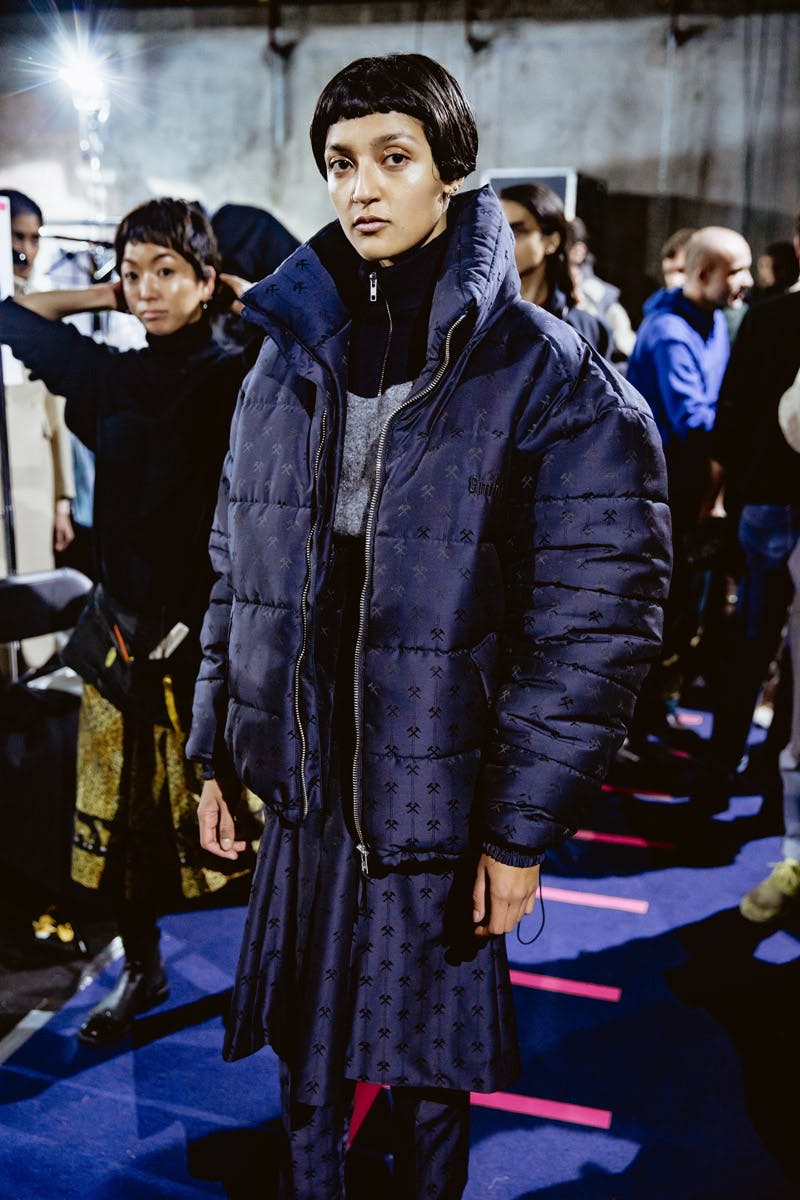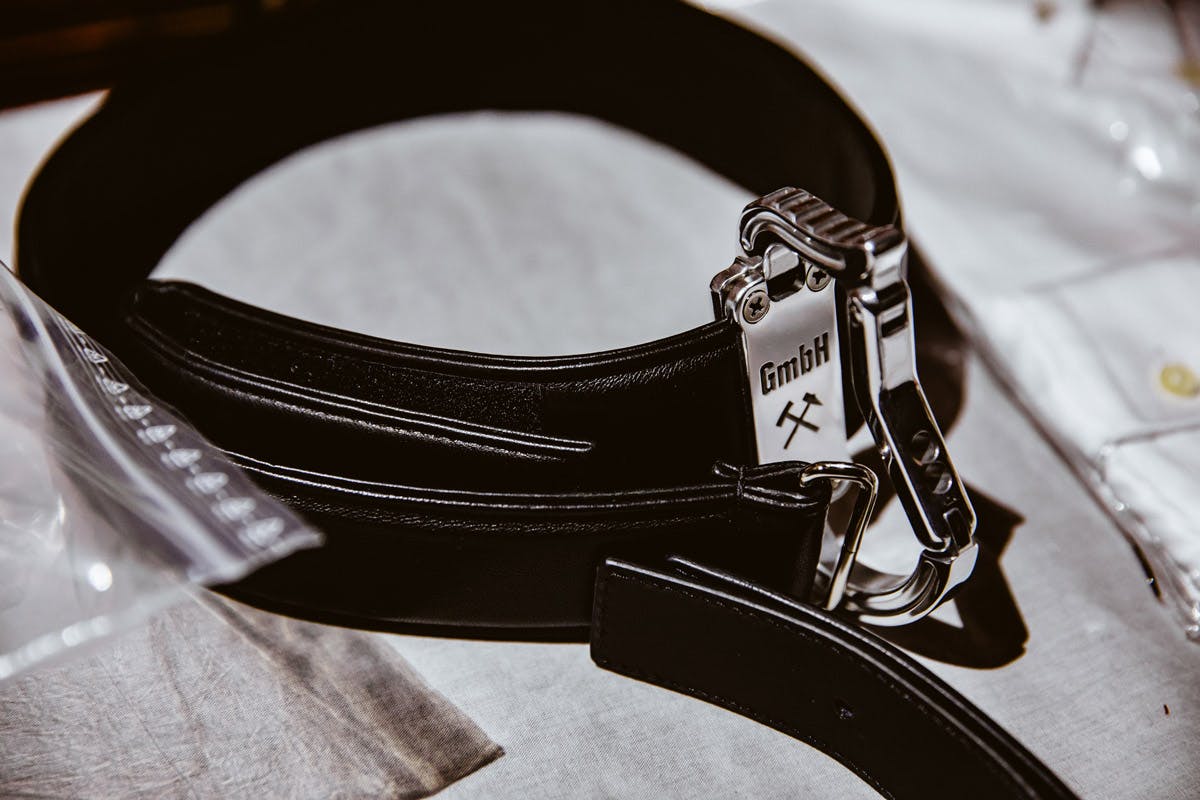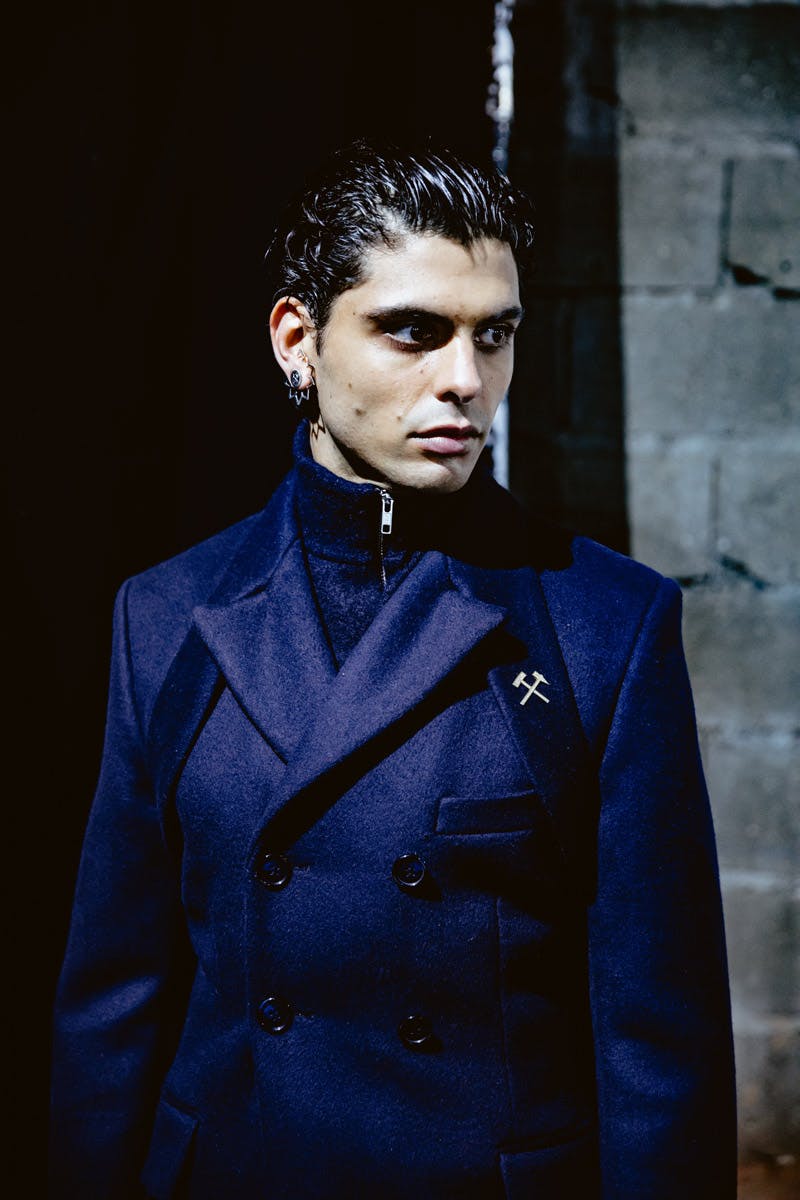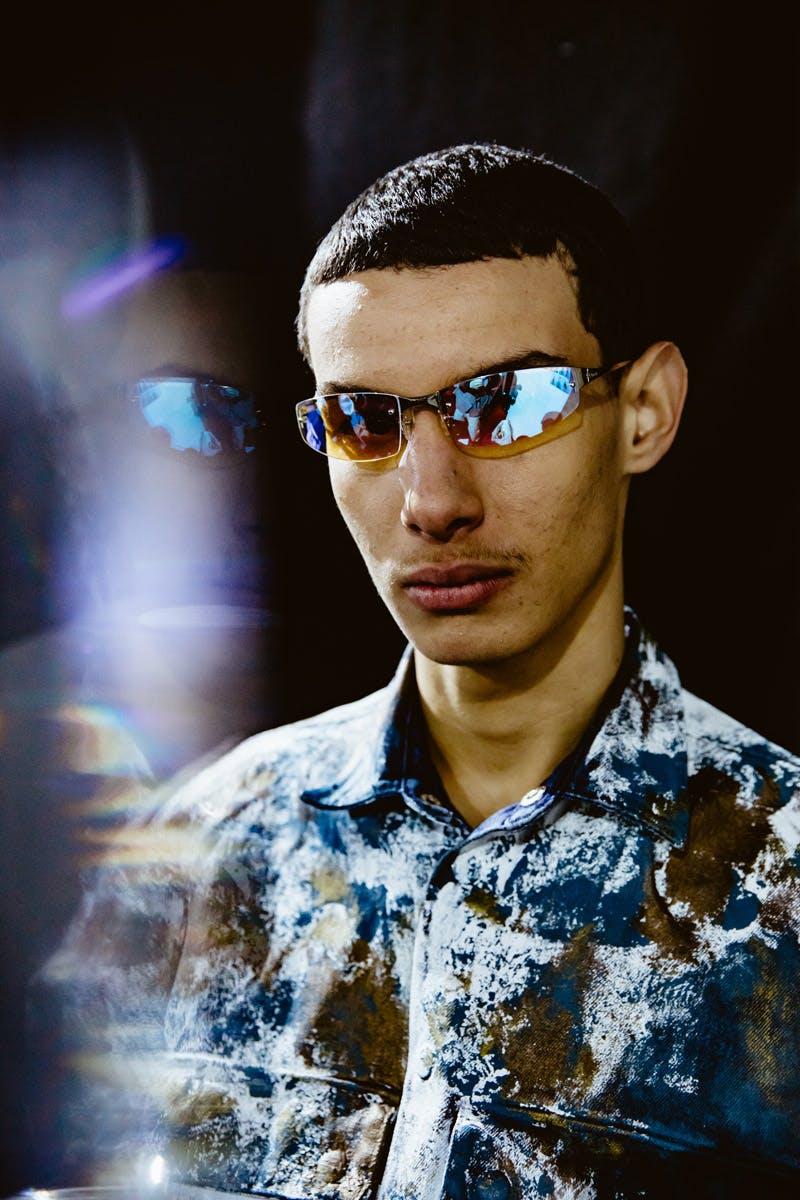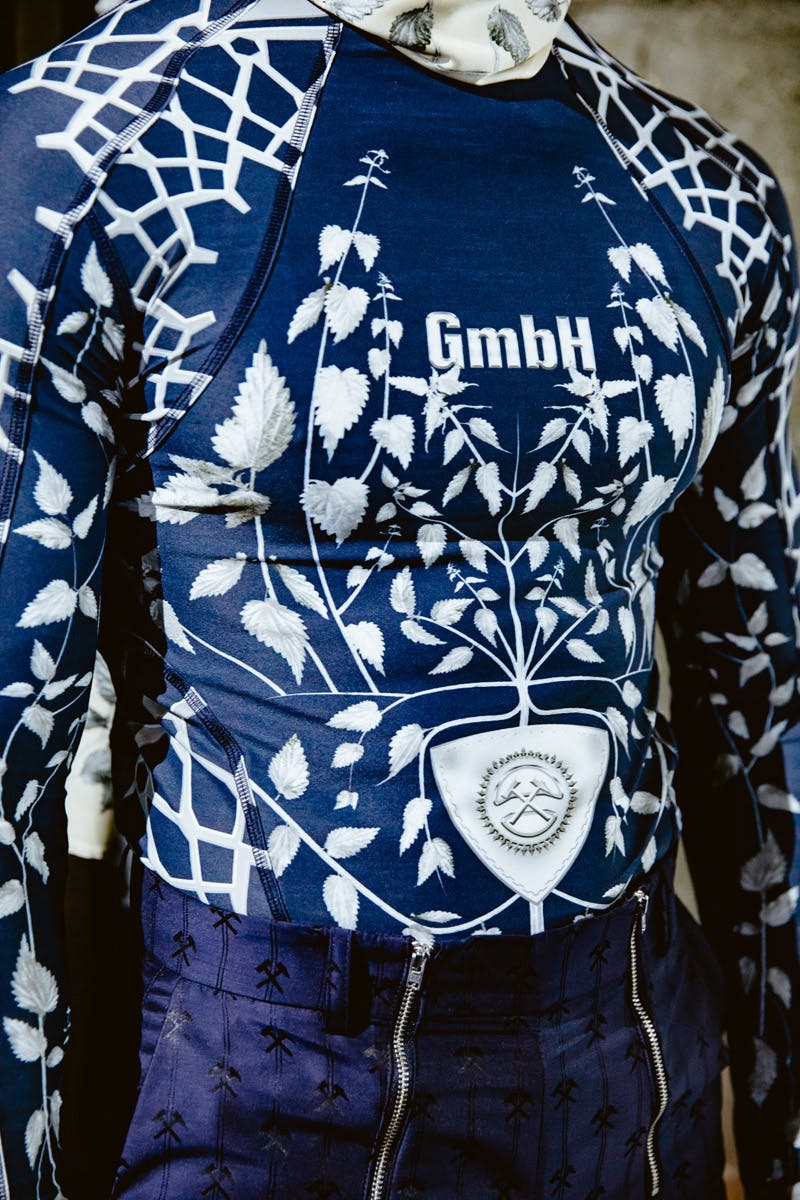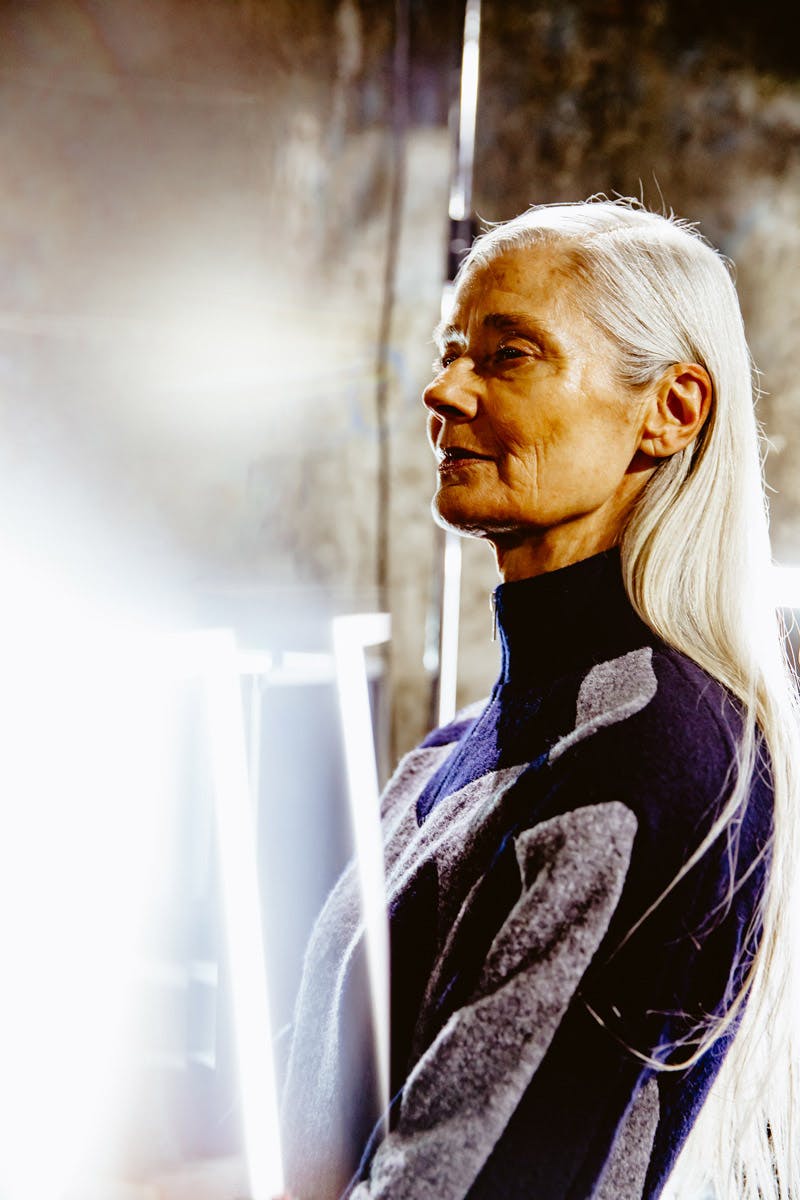 All eyes are on Paris as Fashion Week takes over the French capital. Head to our Paris Fashion Week Fall/Winter 2019 hub to find all the latest news from the industry's best houses, brands, and designers.
GmbH showed their FW19 collection in the north of Paris – away from the usual fashion week locations – at the same space as one of the city's underground techno parties Péripate. It was an appropriate setting for the Berlin-based label, who broke onto the Paris schedule in FW17 with looks inspired by their local techno party scene.
However, that was many seasons ago. FW19 highlighted the GmbH's growth as designers Benjamin Alexander Huseby and Serhat Isik expand on SS19's more formal-inspired tailoring with a tonal logo pattern and a new collaboration with Asics featuring a Kayano 5 in mint green/oat/white colorways.
For FW19's "RARE EARTH" collection, the tailoring featured a hammer and hatchet logo in tonal cream and navy colors that appeared throughout the collection. The pants were cut loose and blazers featured a looped fabric at the back with faux-backback straps underneath the lapels. GmbH showed the brand's signature style codes (tucked in tops that emphasize musculature) among some tight-fitting tops with a botanical/metallic print, paint-mottled denim with a double button and single exposed zipper, mesh chest guards, navy fleeces and ribbed polo necks.
GmbH's casting was a refreshing break from the prescribed monotony of fashion week, using models of various ages and diverse backgrounds. It was a more accurate representation of the world as a whole, and perhaps a nod to theme of the show, which appeared to be gathering a selection of global, finely-dressed ravers for an evacuation from earth. FW19's shownotes were as conceptual as they come: entry logs from a spaceship appearing to be in search of a new home. The final transcript was an apt depiction of GmbH's journey so far: "Transformation through darkness. Creation through destruction. We are not what we were."
Check out the looks from GmbH FW19 above and leave us your thoughts in the comments.
Elsewhere at Paris Fashion Week, Namacheko has emerged as one of the industry's most unlikely success stories.