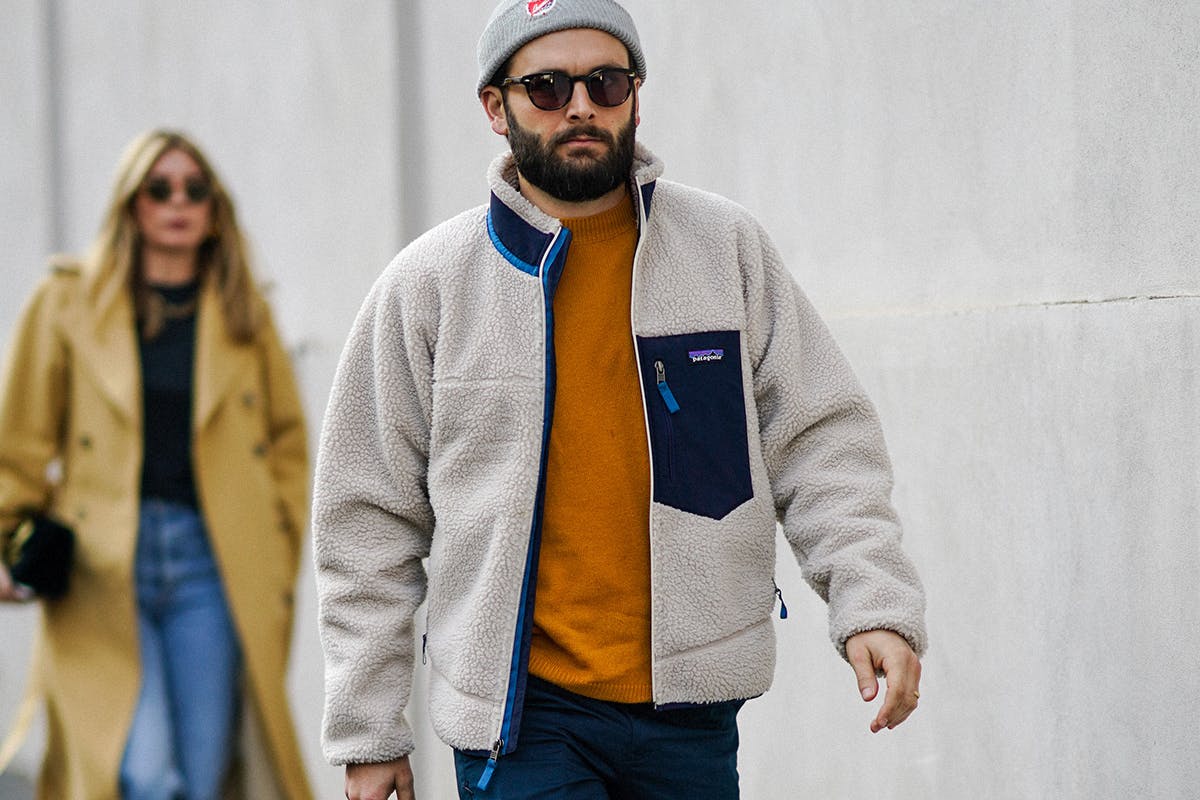 Gorpcore takes its name from the phrase from the staple food source for hikers around the globe: "Good ol' Raisons and Peanuts." This hiking and mountainwear aesthetic has been gathering momentum in recent years: Frank Ocean at the Louis Vuitton show in Paris wearing a bright orange Mammut puffer jacket in January 2019; the sustained popularity of Nike ACG, Snow Peak, The North Face, and Patagonia, as well as newcomers Hoka One One and On Running adopted by fashion insiders; Salomon's ongoing partnerships with COMME des GARÇONS and Boris Bidjan Saberi; and finally, The North Face x Gucci collaboration that stuck its flag into the fashion-scape less than a year ago. It's clear that high fashion's marriage with the mountain aesthetic is showing no signs of cooling down.
I wanted to know what the real hikers make of their leisure pursuit suddenly being considered in vogue, so I went to Watendlath Tarn, a randomly chosen spot in the Lake District, United Kingdom to find out.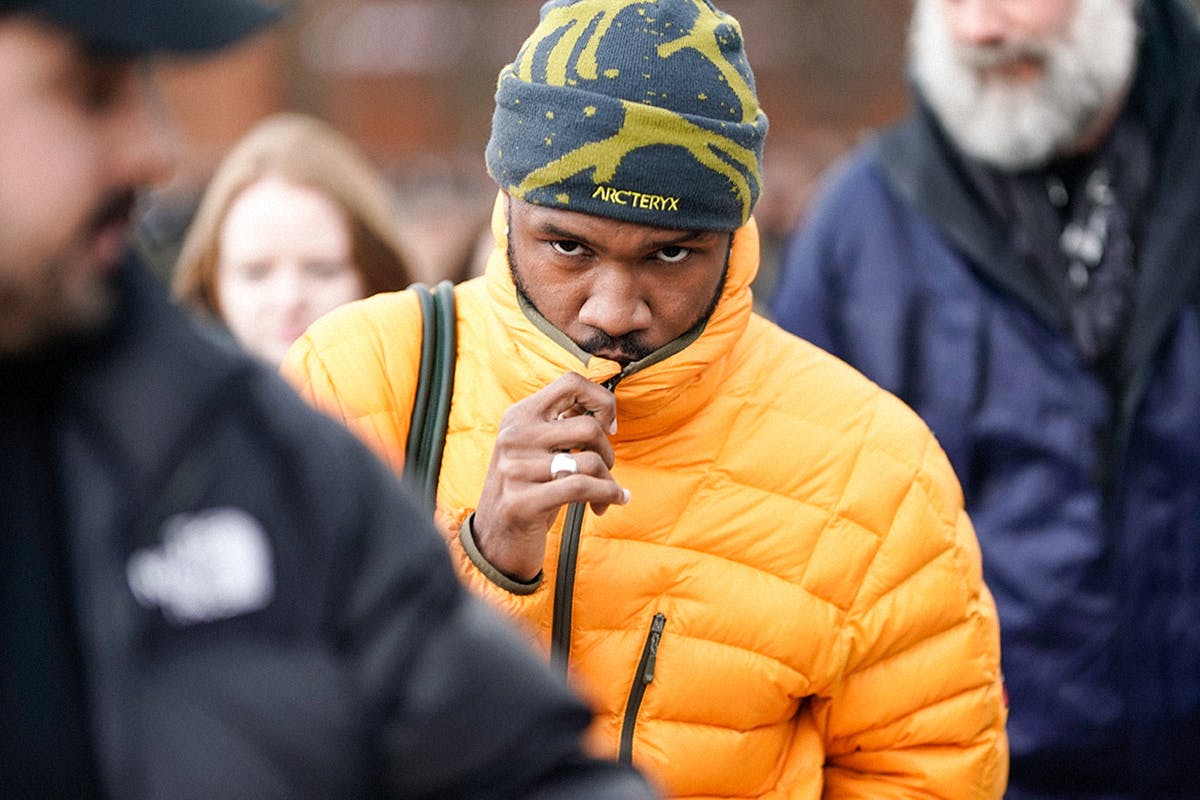 As I descend from the mountain, pen in hand, I spot an older couple sitting near the shore staring across the tranquil waters. Perfect. "I wish it wouldn't," said Tom, a 60-year old retiree when asked about hiking becoming cool. His wife, Barbara, was more concerned about the new crowd's safety. "Well, it's dangerous. We went up Snowdon when there was loads of snow and there were people going up in trainers. Somebody slipped off and died, because they just don't have any respect for…" She pauses. "They might expect more things to be made for them, like more car parks, and then it just ruins it in the end because you get too many people. Because someone's gotta fix all the paths haven't they?" Yes. Someone's gotta fix all the paths. This confirms the old truism that country-folk harbor a certain anxiety around the influx of city-dwellers. More car parks, more broken paths.
Further up the bank, there's another couple nibbling on sandwiches. I show them a picture of the Gucci x The North Face tent. "Oh my goodness. Do people actually buy that sort of thing?" says Mark, referring to the graphics and the swollen $3,533 price tag (most recent sale on Stock X). His objections are valid. Sure, it functions as a tent due to it being The North Face, but if you actually used it, its value would plummet. It's not truly designed to be used, leaving it somewhat vacuous and empty.
I, like the hikers, am starting to realize that maybe this bastardized version of hiking gear isn't for the hikers after all. Perhaps Mark senses my realization, "I just feel you're asking the wrong person, a farmer from Suffolk, about fashion."
Next to a stony bridge crossing a burbling stream, I speak to Michael, a web designer who's "under forty" (definitely over forty). Michael is a freelancer for outdoor brands like Rab, Patagonia, and Mountain Equipment, and seems as good a person as any to question about hiking's aesthetic popularity. "The look certainly is [popular]. The technology isn't necessarily filtering down. You still have very much specialist materials for those that are actually doing the activities. Whereas, brands have cottoned on to [the popularity] and are selling much less performance orientated items. At the same time, some of those brands are realizing they're losing what was their core market. So moving away from that slightly."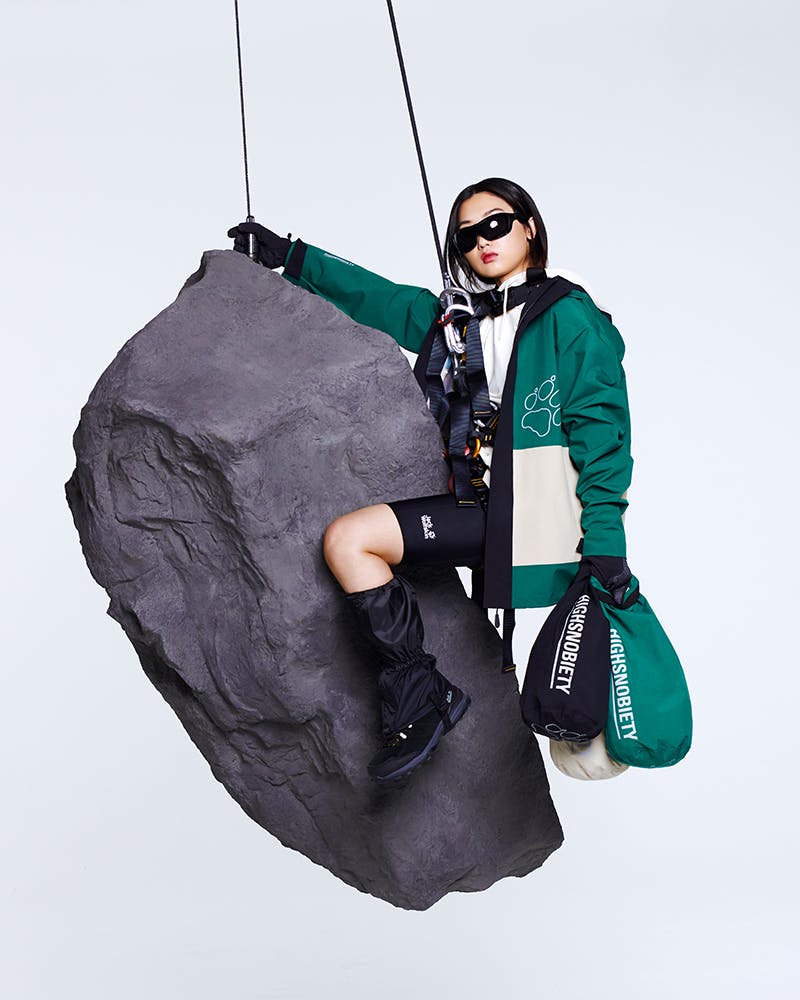 Shop Our Jack Wolfskin x Highsnobiety Collection
Hannah, 26, a solicitor, and Lewis, 27, in the army, say they're seeing way more people wearing brands like Patagonia in the cities which brings the potential for other overspill problems. Hannah says it "Means everything is way more expensive now," but then posits that might be just general inflation, too. "I like how it looks, so I can see why people would want to wear it. It's comfy. But sometimes you see people wearing it and you're like, 'do you really go outdoors?' and you almost feel a bit like 'why are you wearing it?'" she adds. Suspicion in the mountains. Suspicion in the cities. If you're a novice Gorp-er, expect suspicion all around.
The day is creeping towards mid-afternoon and the sunlight is causing the stream to glitter like a bed of diamonds. I cross paths with 51-year-old Victorian clothing enthusiast Lily McGhee out hiking with her son. It's here, I greet suspicion with a deferential bow. "I think you really stand out in the natural landscape," Lily says referring to my bright orange Perry Ellis fleece. She argues that modern clothing can be "really obscene," "against the natural environment," "ugly," and "a blot." Wait. What? Lily, who's wearing a long woollen skirt that looks woven from the very sheep dotted nearby, deftly offers a get out clause. "Although you could look like the gorse [a flower/shrub found in the Lakes] because that's quite orangey." Luckily I am a flower, at one with the landscape.
I ask casually, "Are you seeing more strangely dressed hikers these days?" The son replies: "No, not anymore," which is potentially the greatest thing a 9-year-old could utter, and I then ask Lily what she would like to see hikers wearing? "More natural fibres. For me being in nature and a part of nature, is that you use what's available. Lots of natural fibres come from plants. Linen is made from flax; it's not plastic. And it's plastic that's polluting the environment, the water, and the air."
There's a sardonic tinge to brands profiteering from hiking's image, putting aesthetics before everything else, and ultimately contributing to global pollution. It sits at odds with the ethos of hiking and the natural world. I'm not sure how to square that, other than to be more 'conscious' and less 'consumer-y.' While the Marks of the world might conclude Gorpcore as "a fad," for what it's worth, I hope it signals something deeper: a yearning to reconnect with nature.