South African streetwear brand Grade has teamed up with local sportswear manufacturer Laurus. Together, the duo has reimagined an old South African jersey worn by the national football team during its debut at the African Cup of Nations in 1996.
The significance of the jersey is two-fold. First of all, the jersey was worn during the nation's debut in the competition, having been excluded previously due to apartheid and thus represented a united South Africa. Secondly, South Africa won the competition in 1996, its first and only African Cup of Nations title, making this kit historic for on-pitch reasons, too.
South Africa's football team, affectionately known as Bafana Bafana, has been somewhat successful on the international stage, though major honors after 1996 elude it. In 2010, the nation hosted the FIFA World Cup and was able to show off its culture and footballing passion to the world. It's generally considered that South Africa put on a highly memorable show in 2010.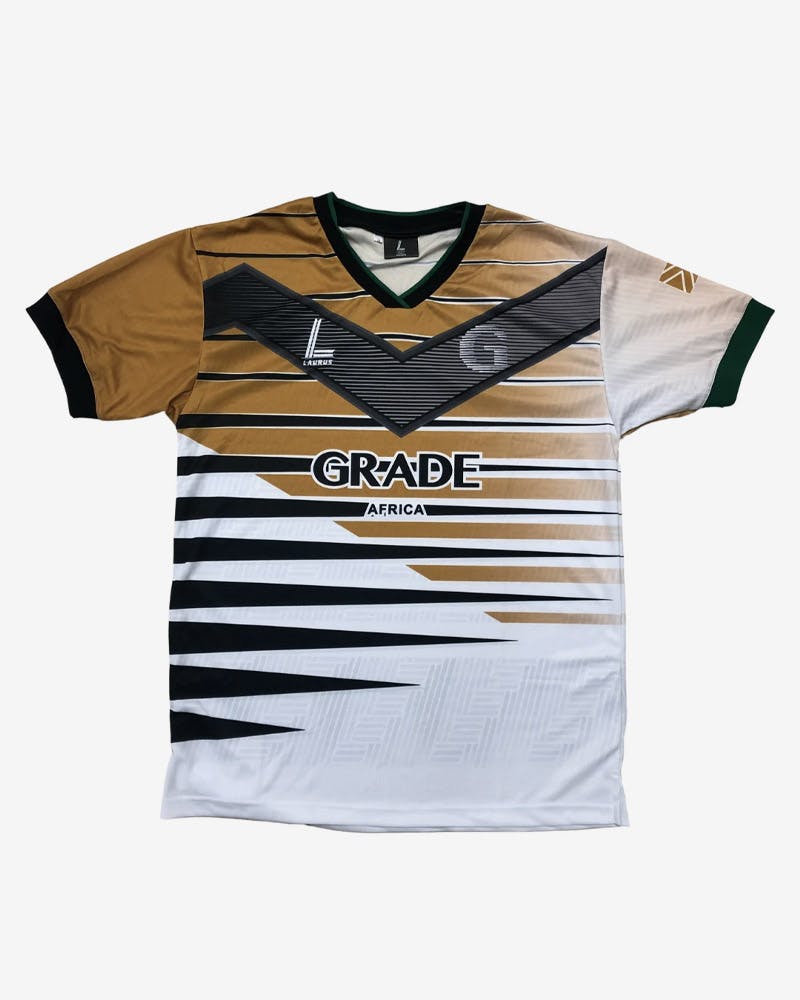 Grade and Laurus have reissued both the home and away jerseys from the 1996 AFCON Cup — the former rocked by Nelson Mandela when Bafana Bafana hoisted the trophy in 1996 — and both are available for purchase via the link below. Additionally, an apparel collection comprising hats, socks, and a windbreaker featuring the iconic design is also available.
Our designated Selects section features products that we love and want to share with you. Highsnobiety has affiliate marketing partnerships, which means we may receive a commission from your purchase.