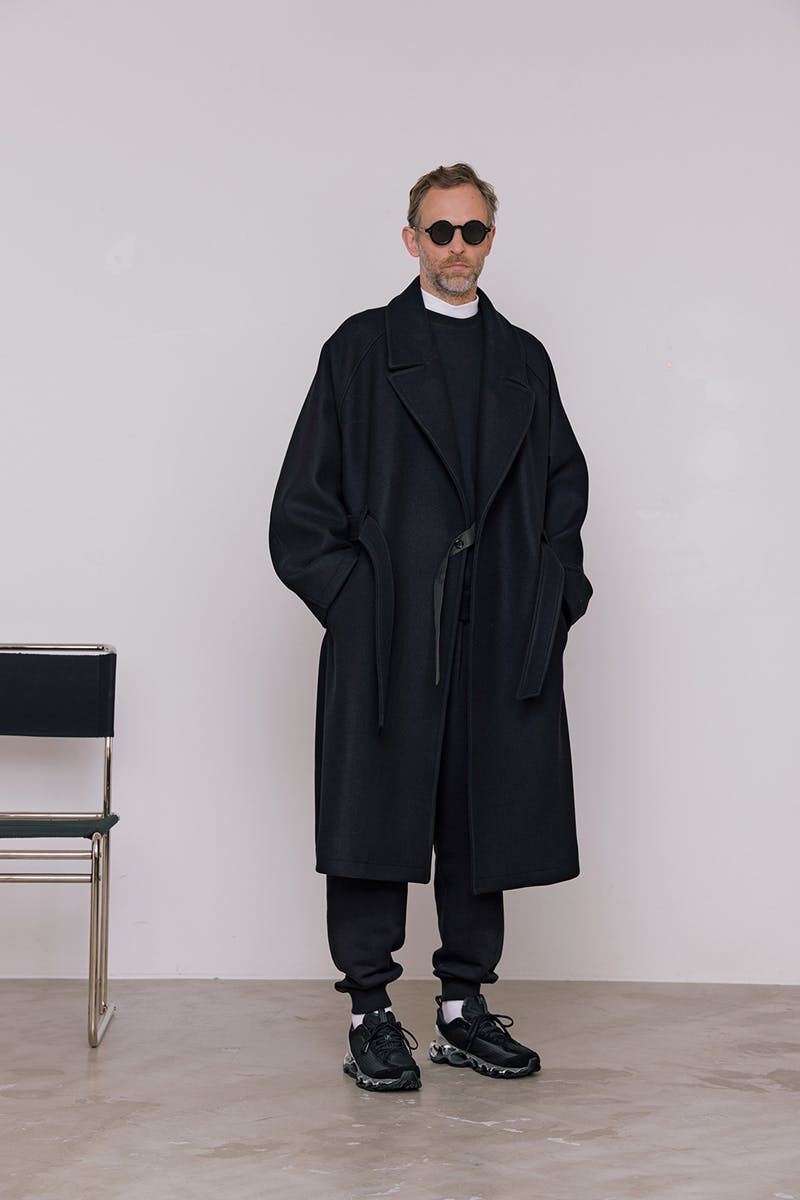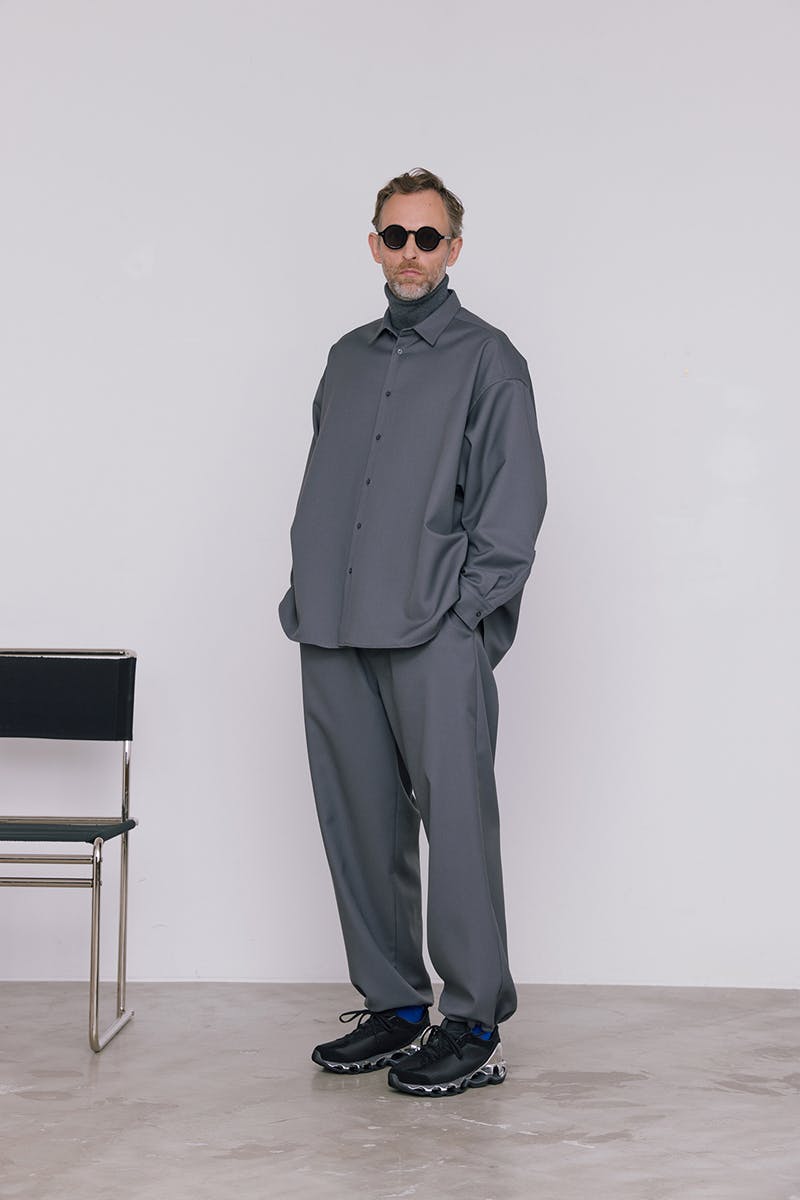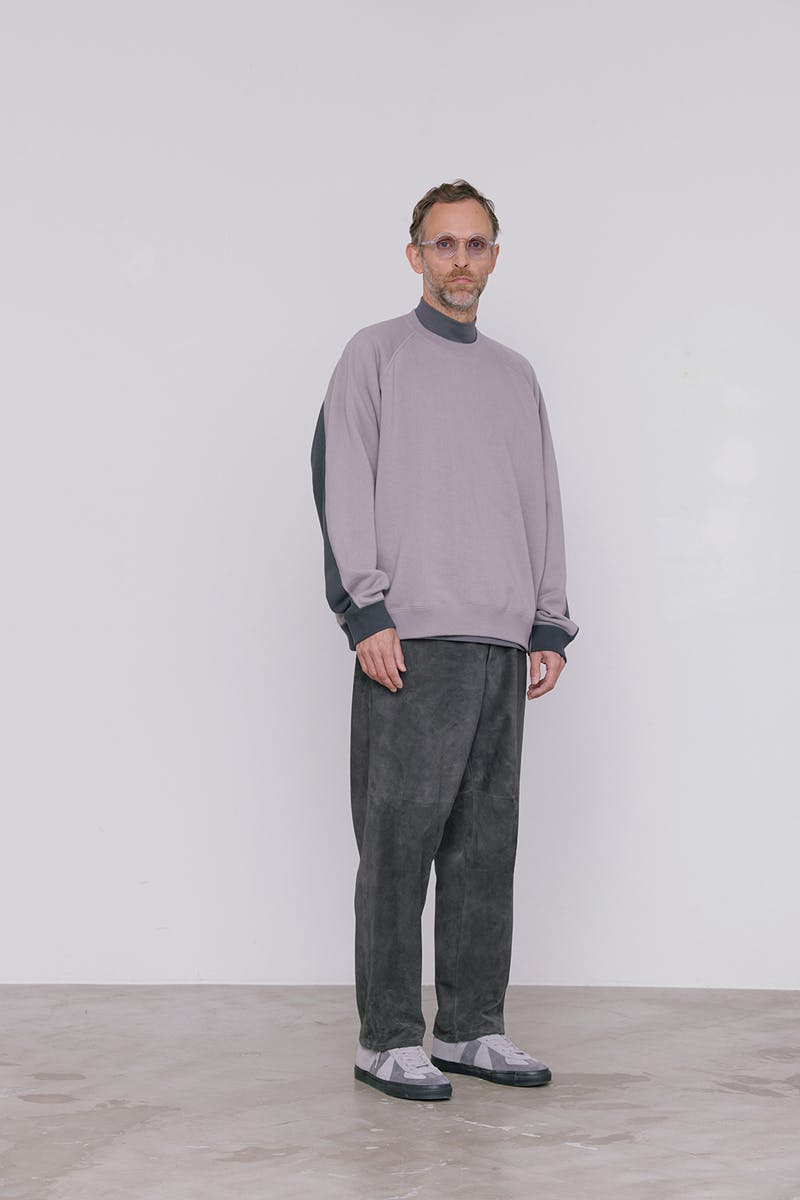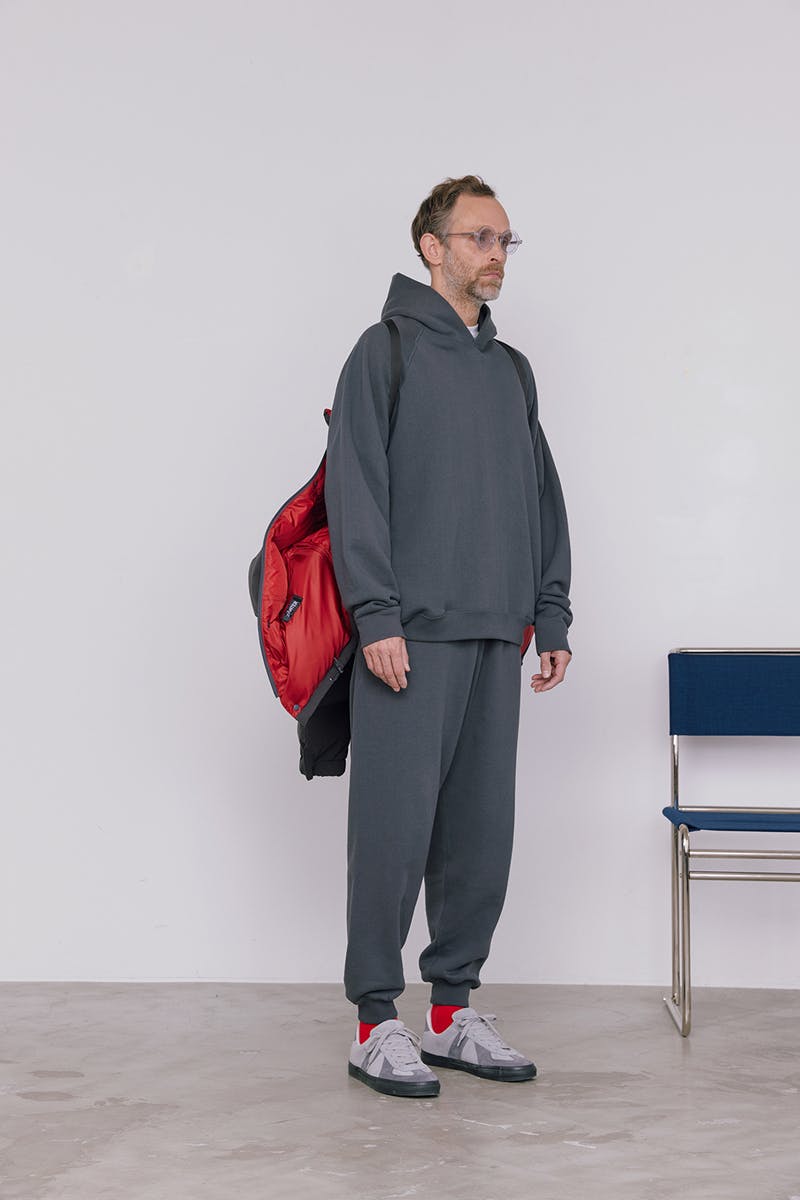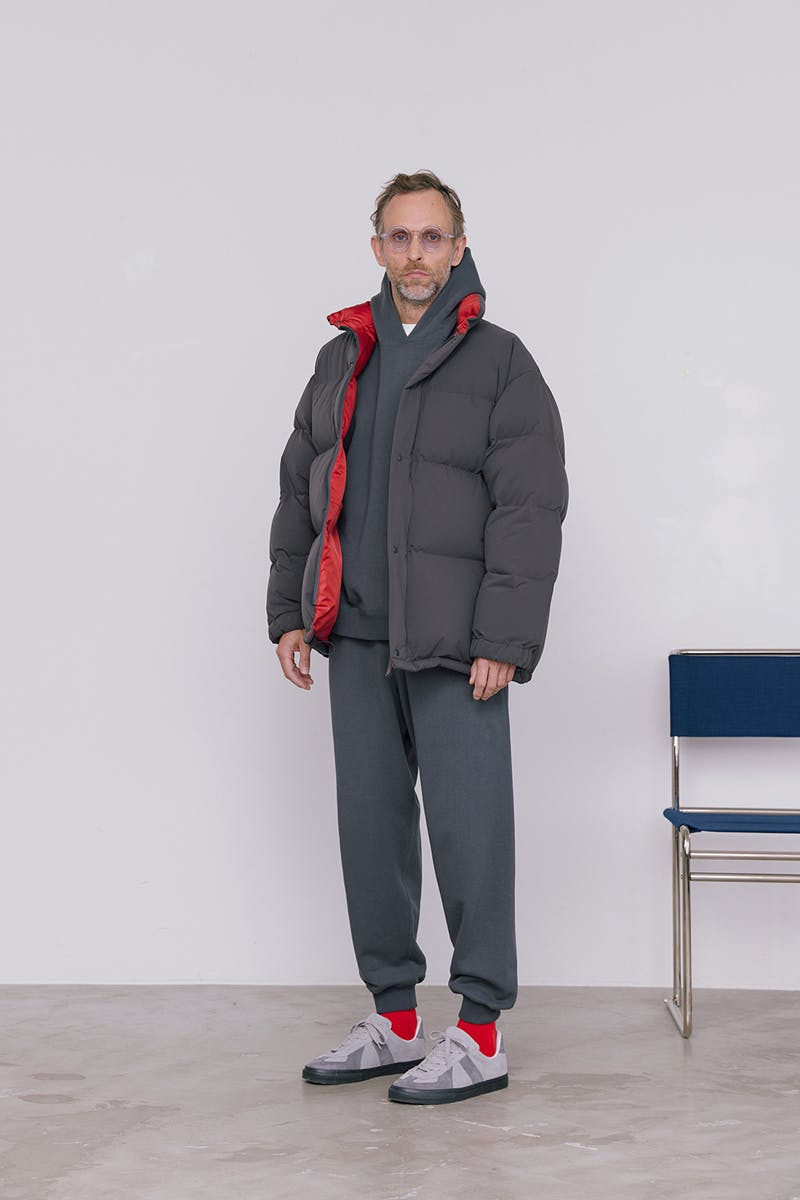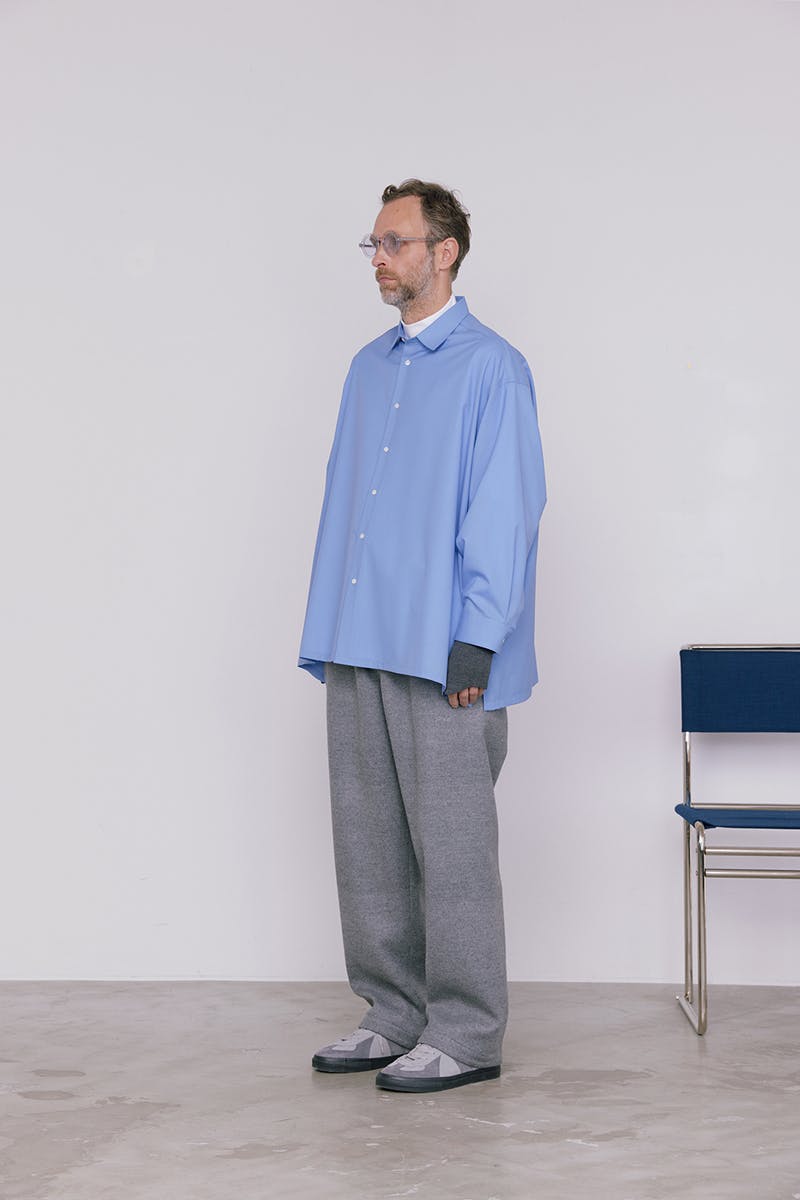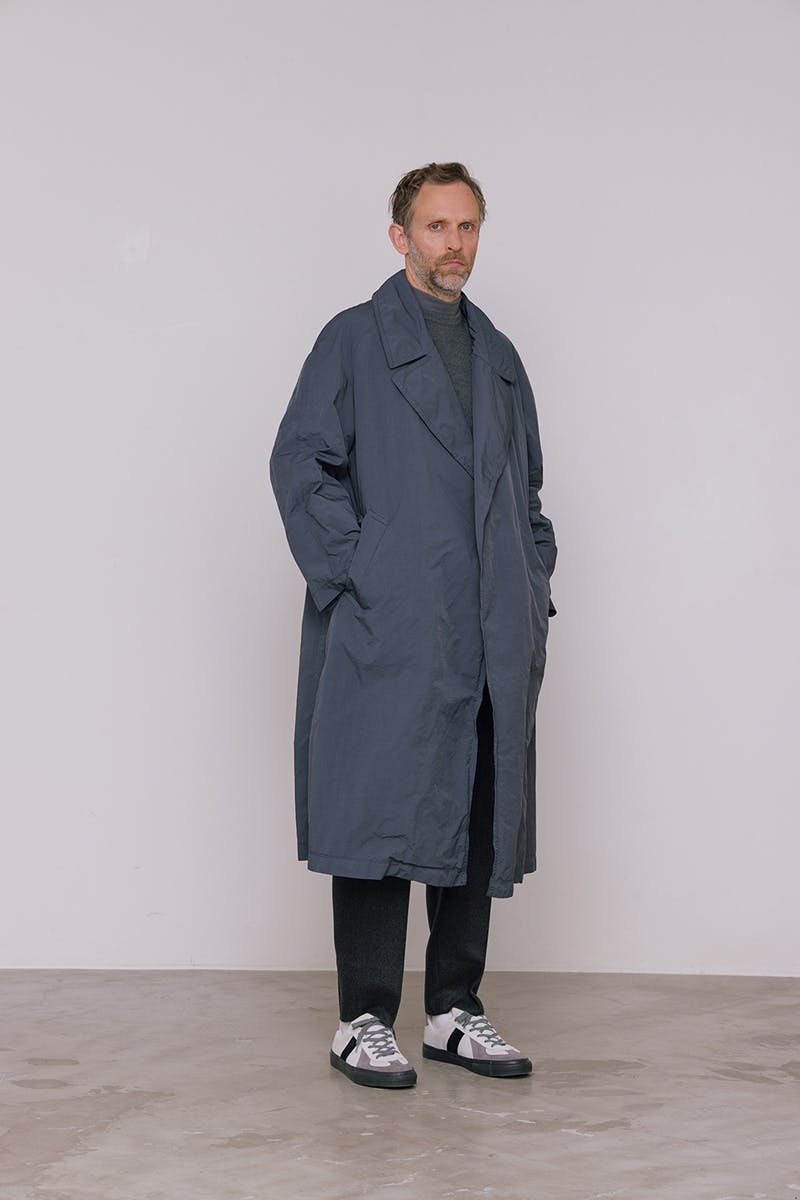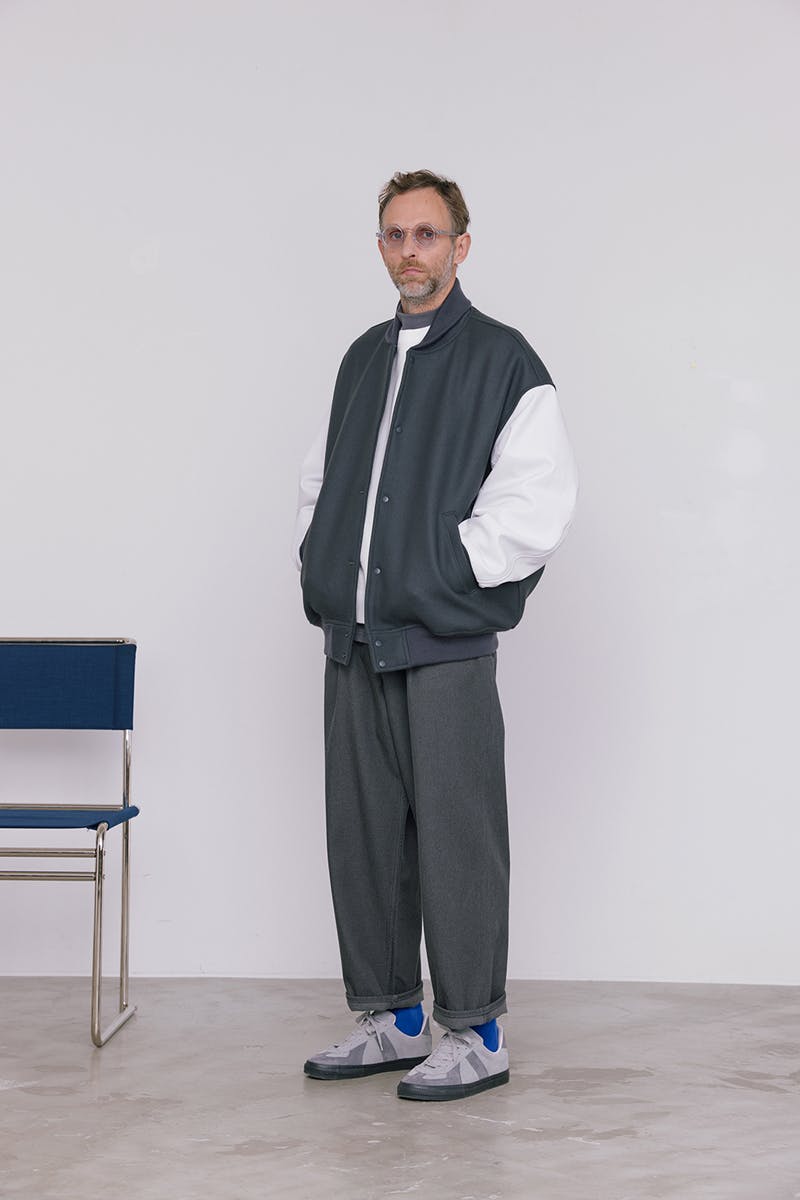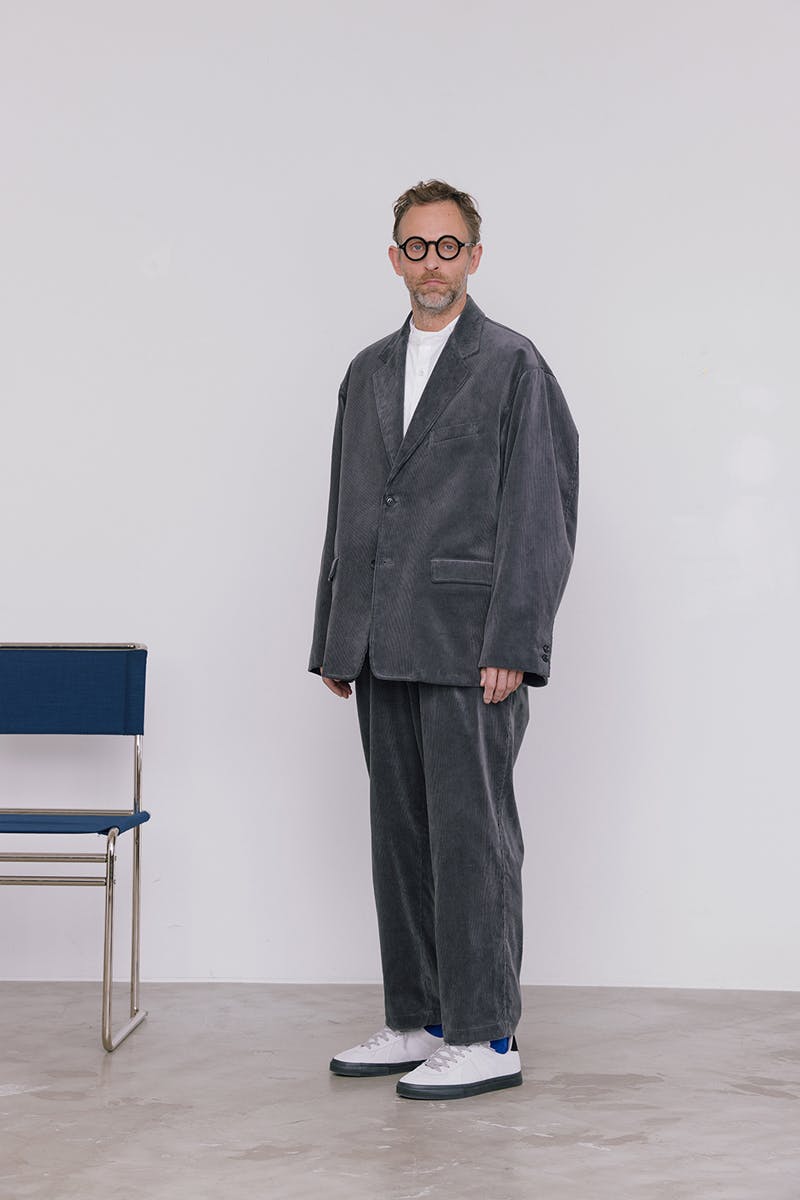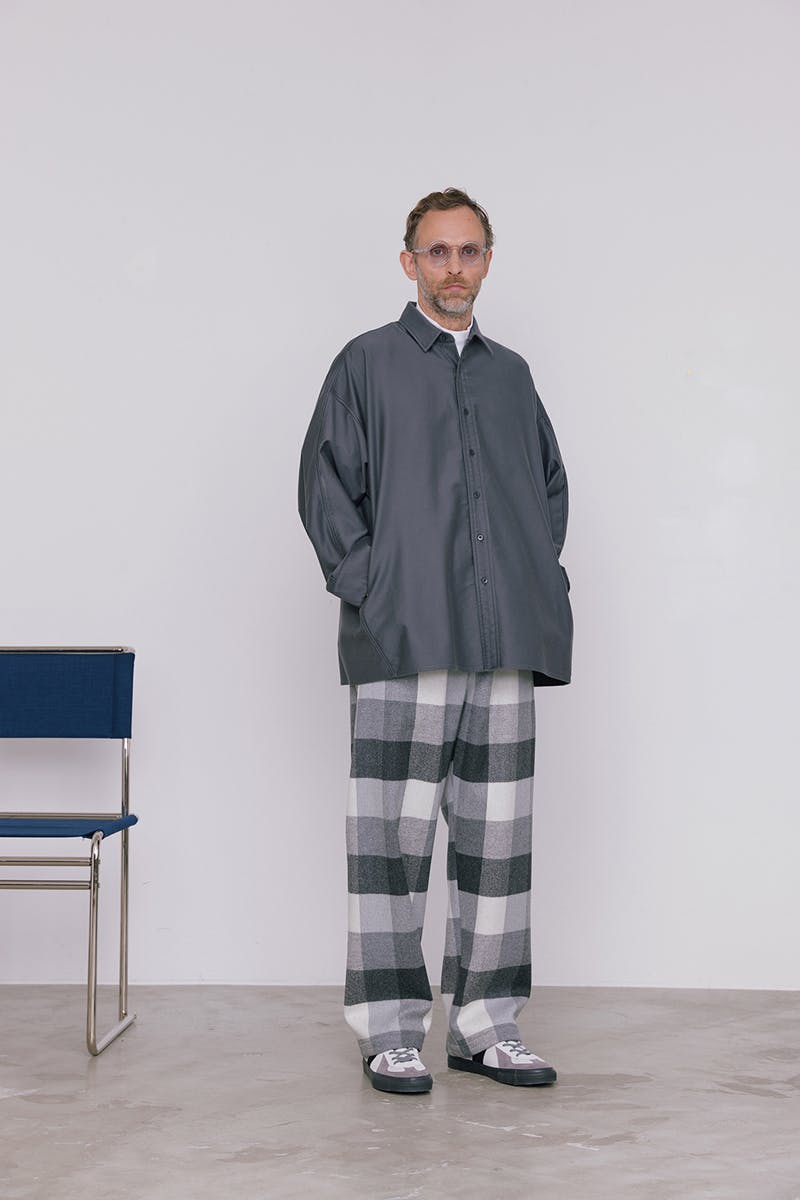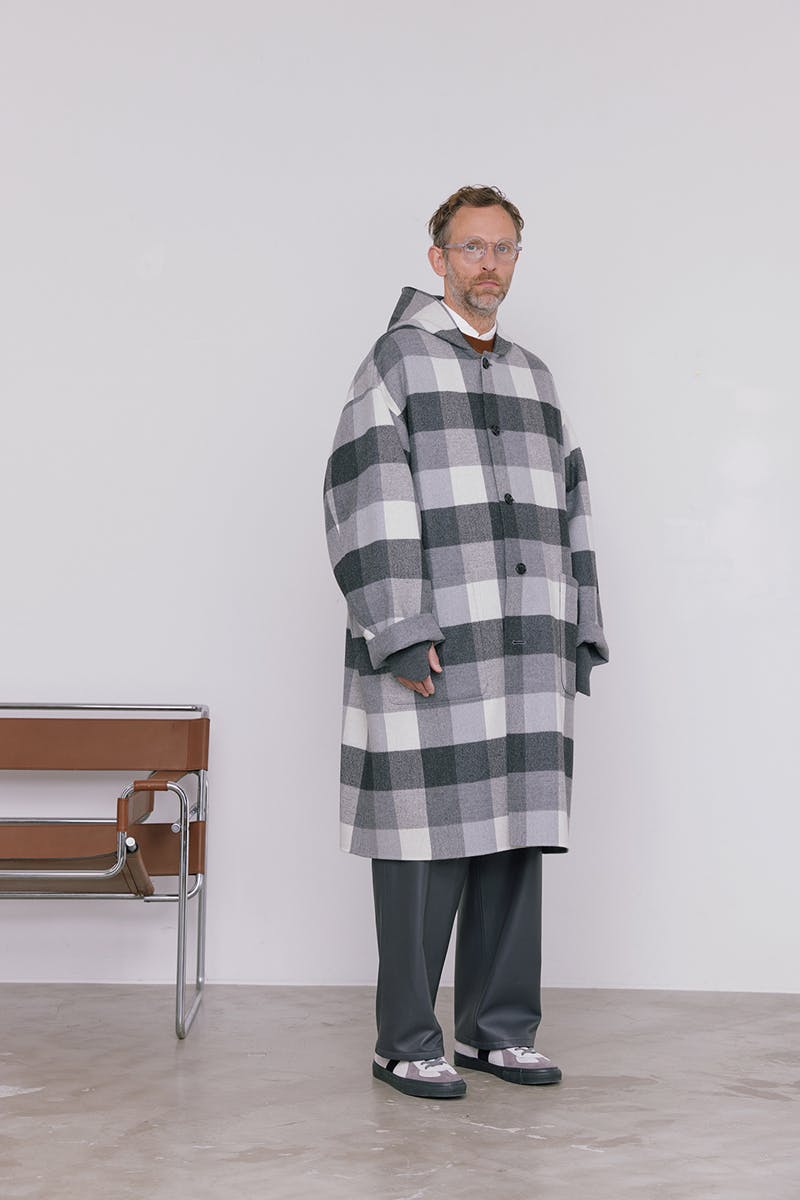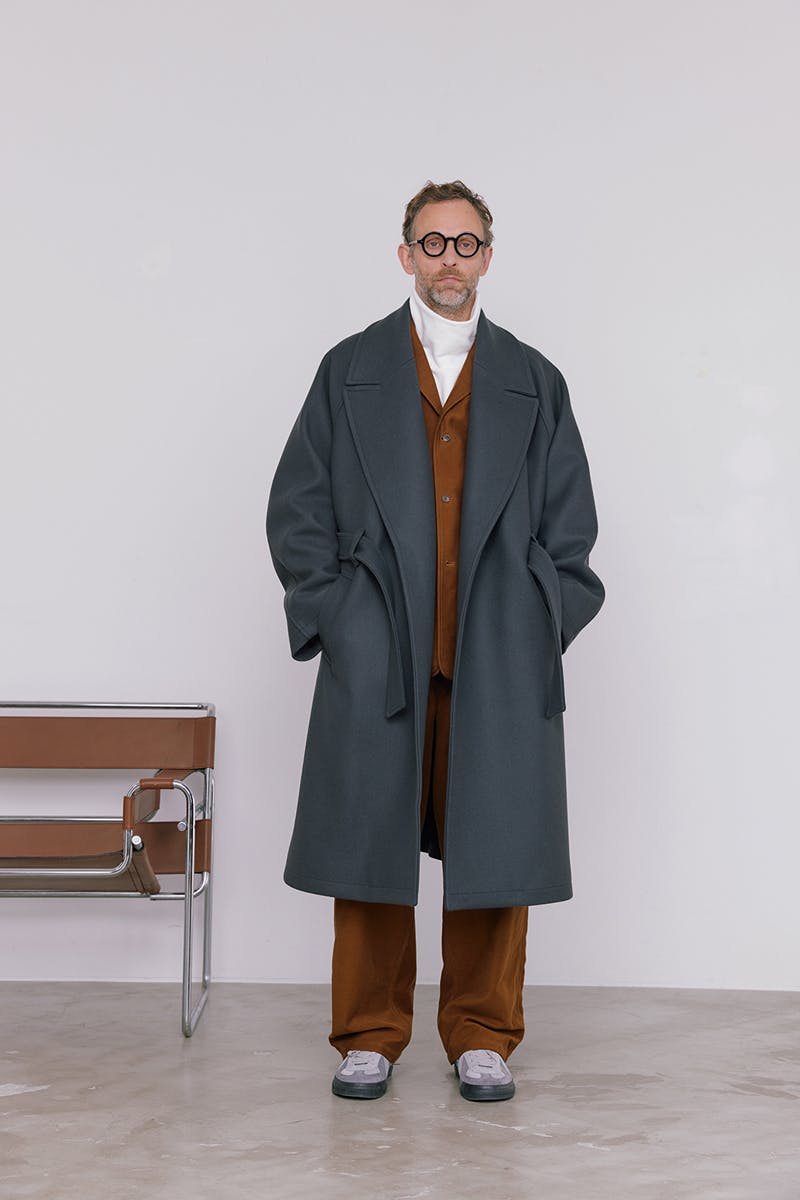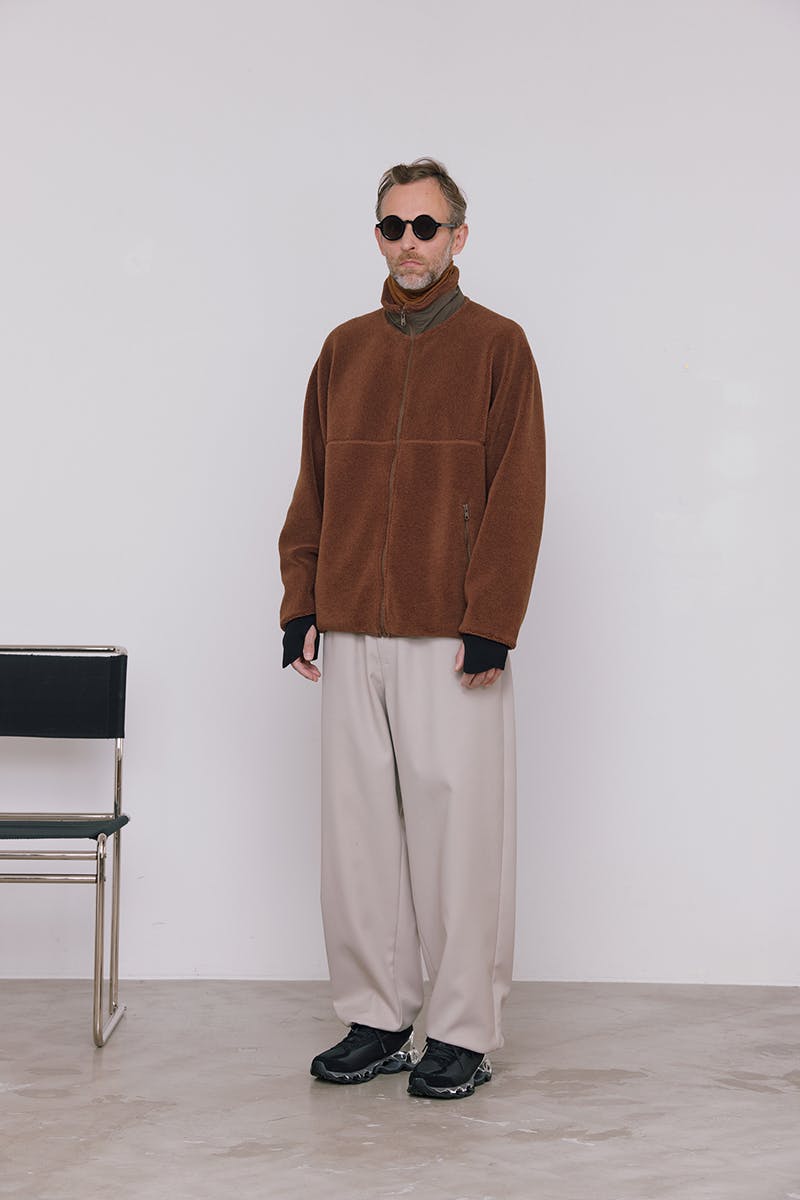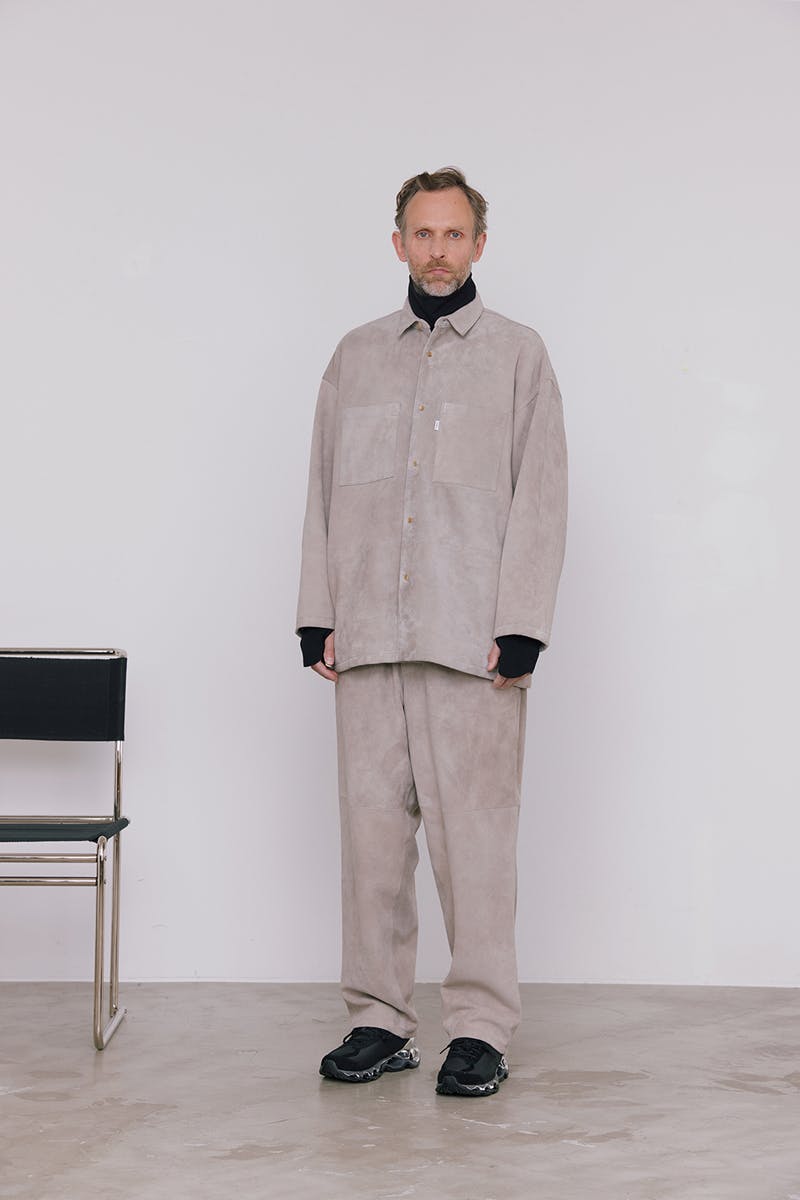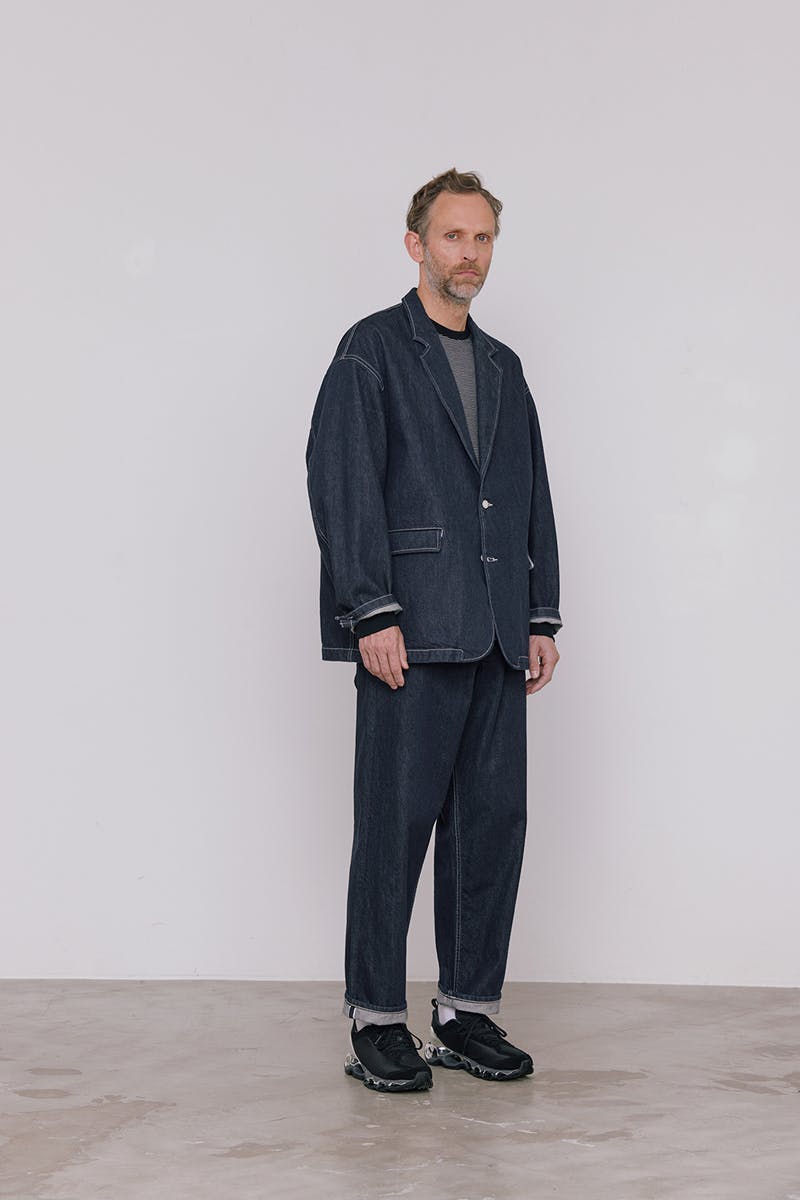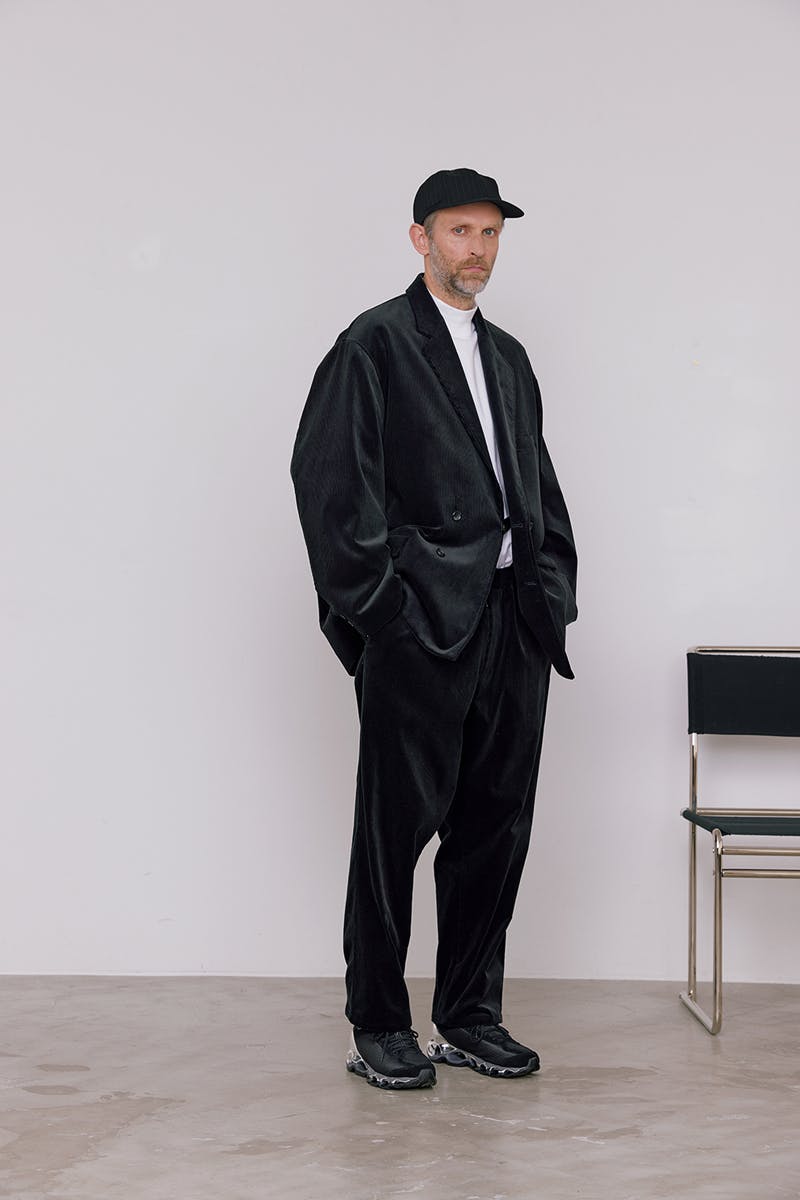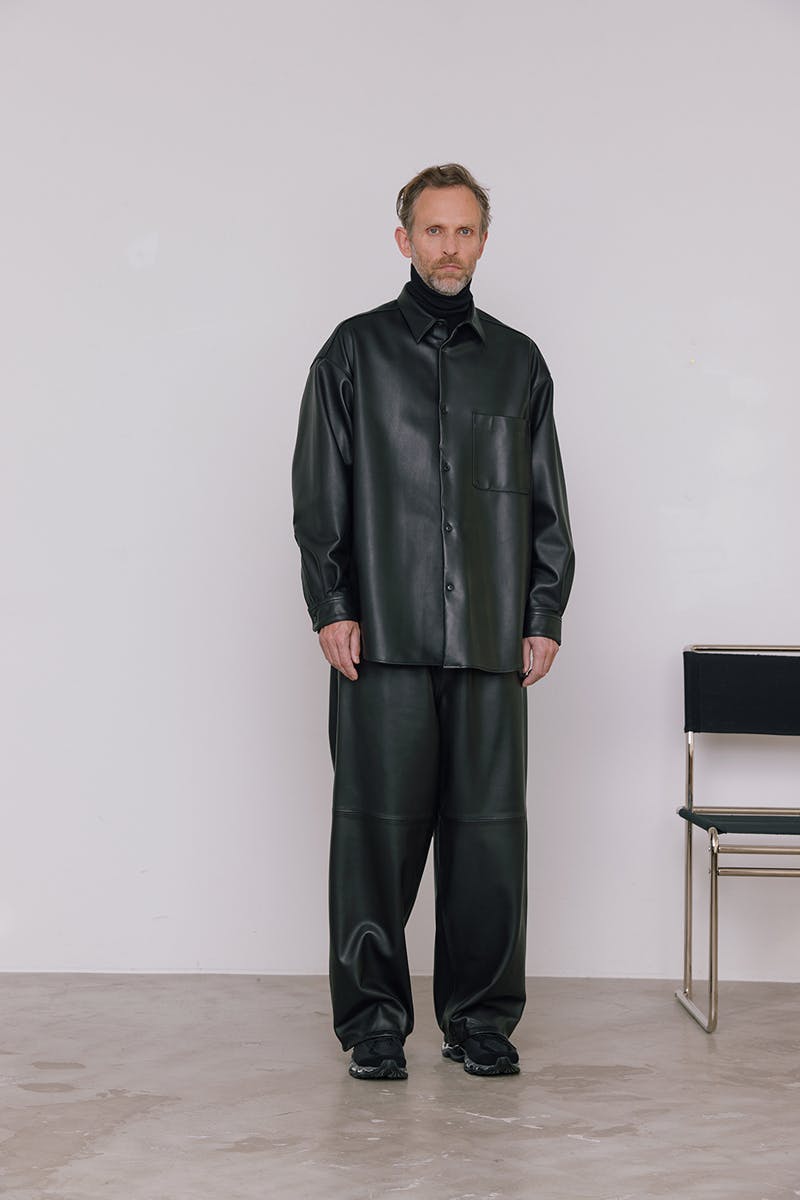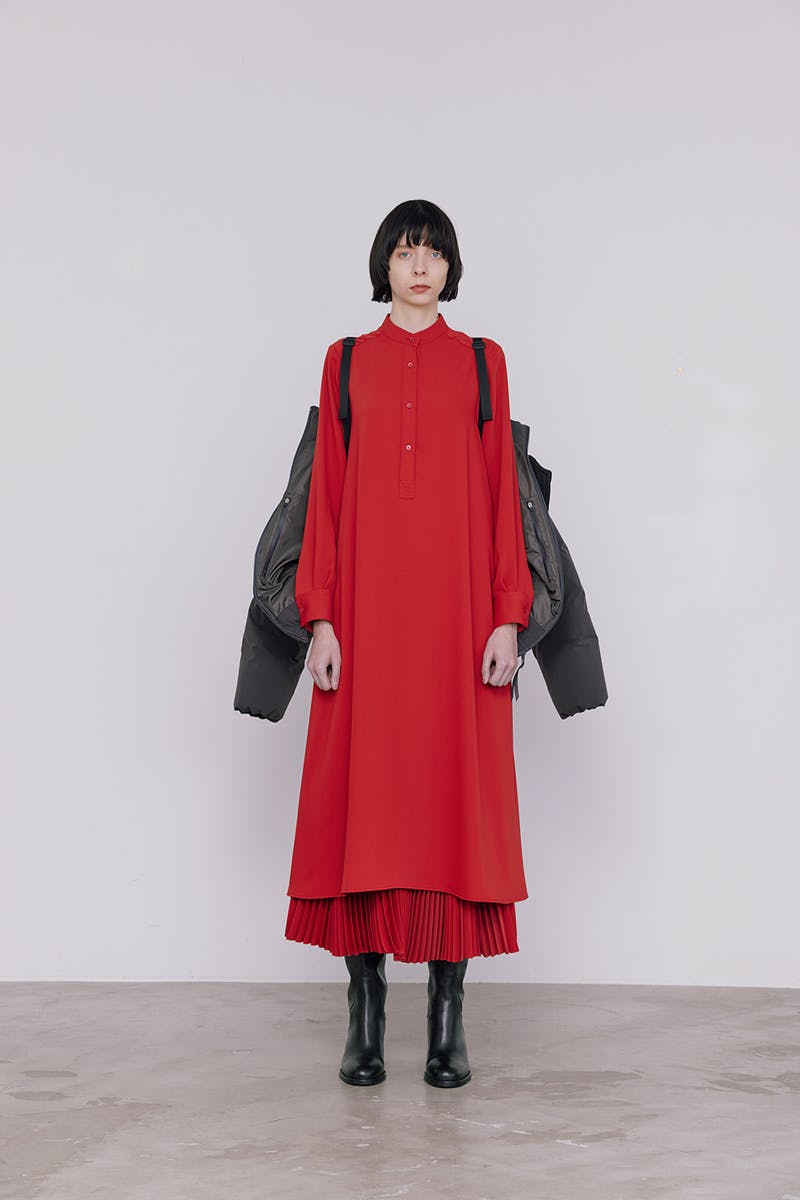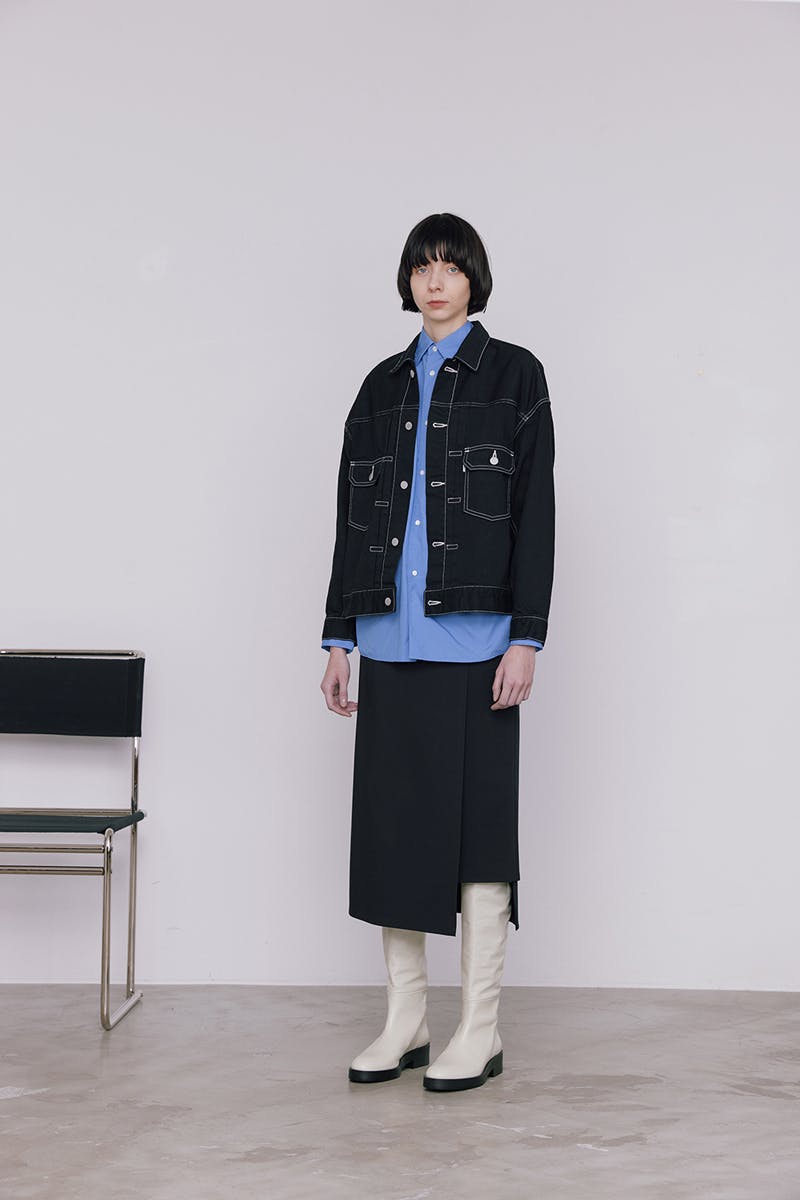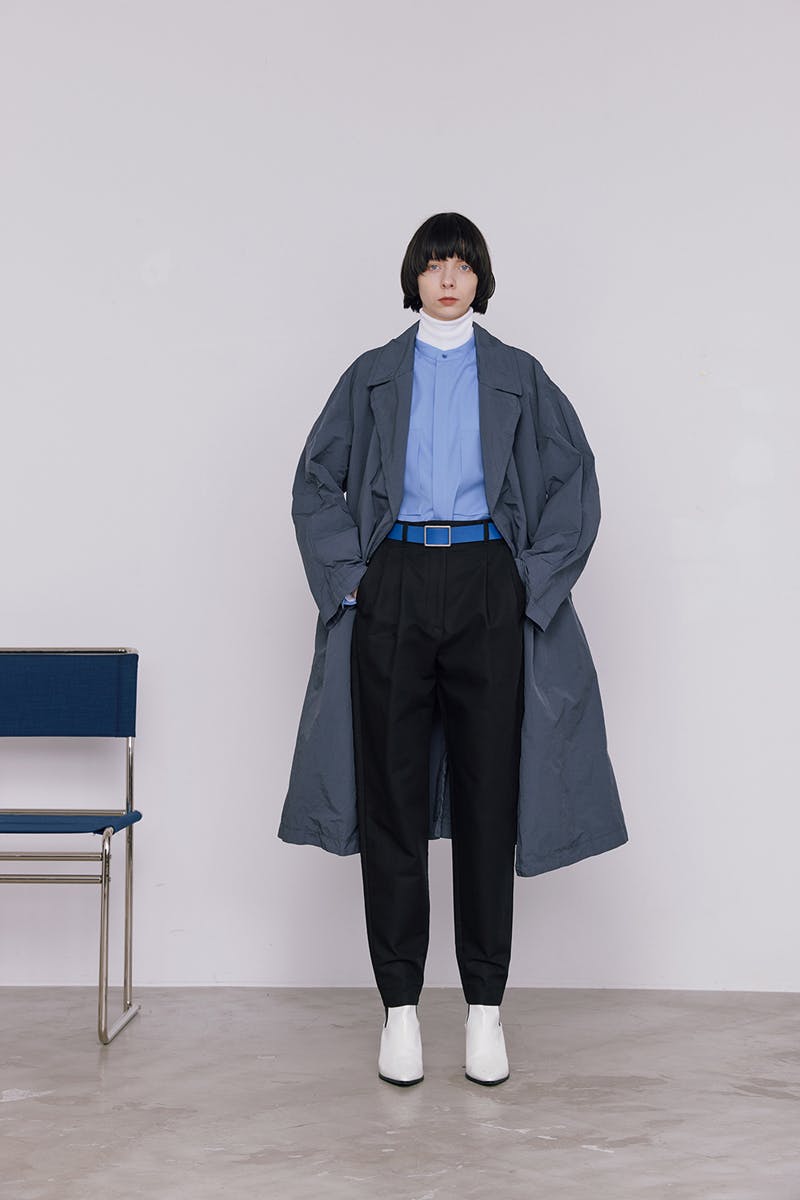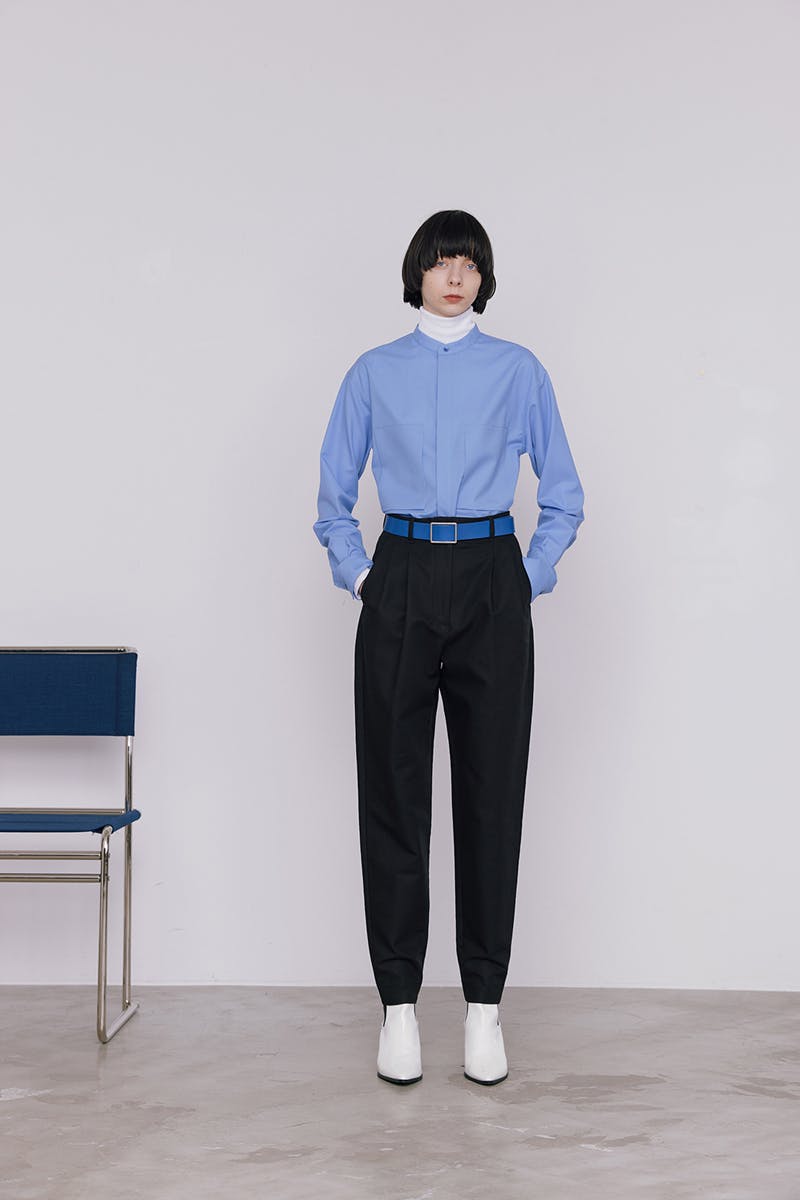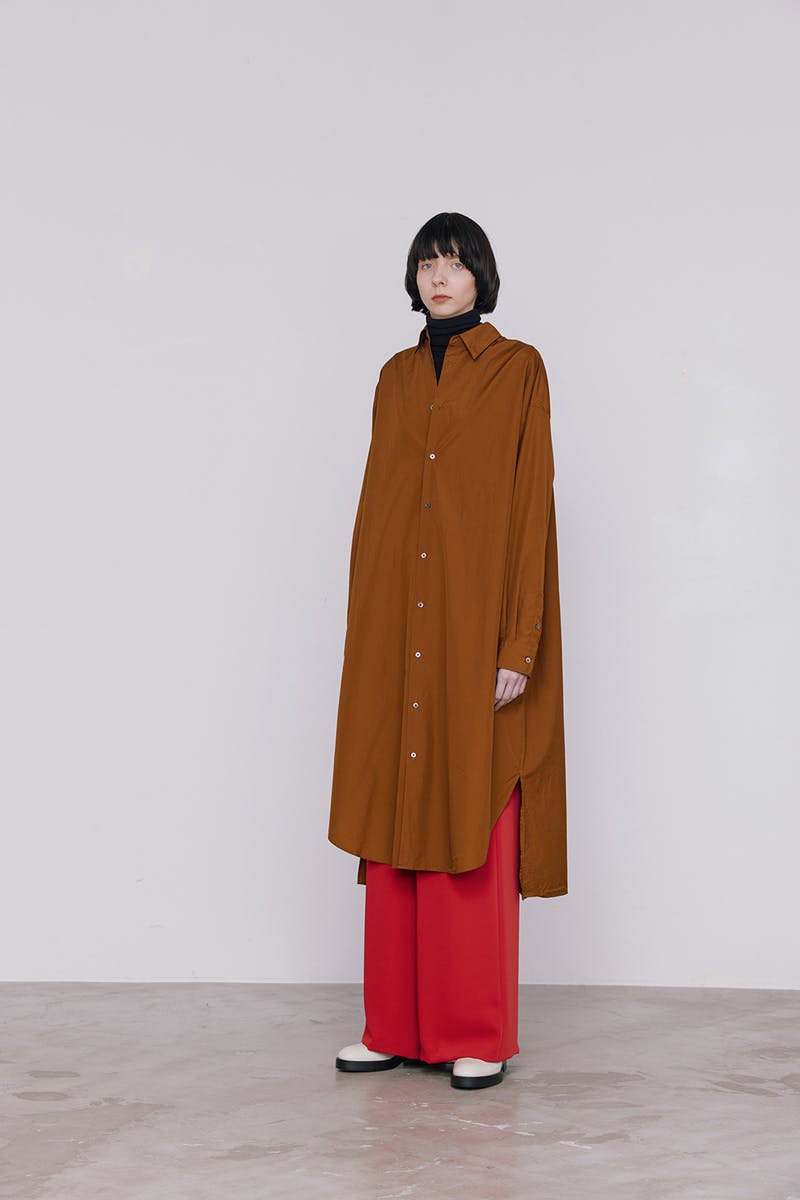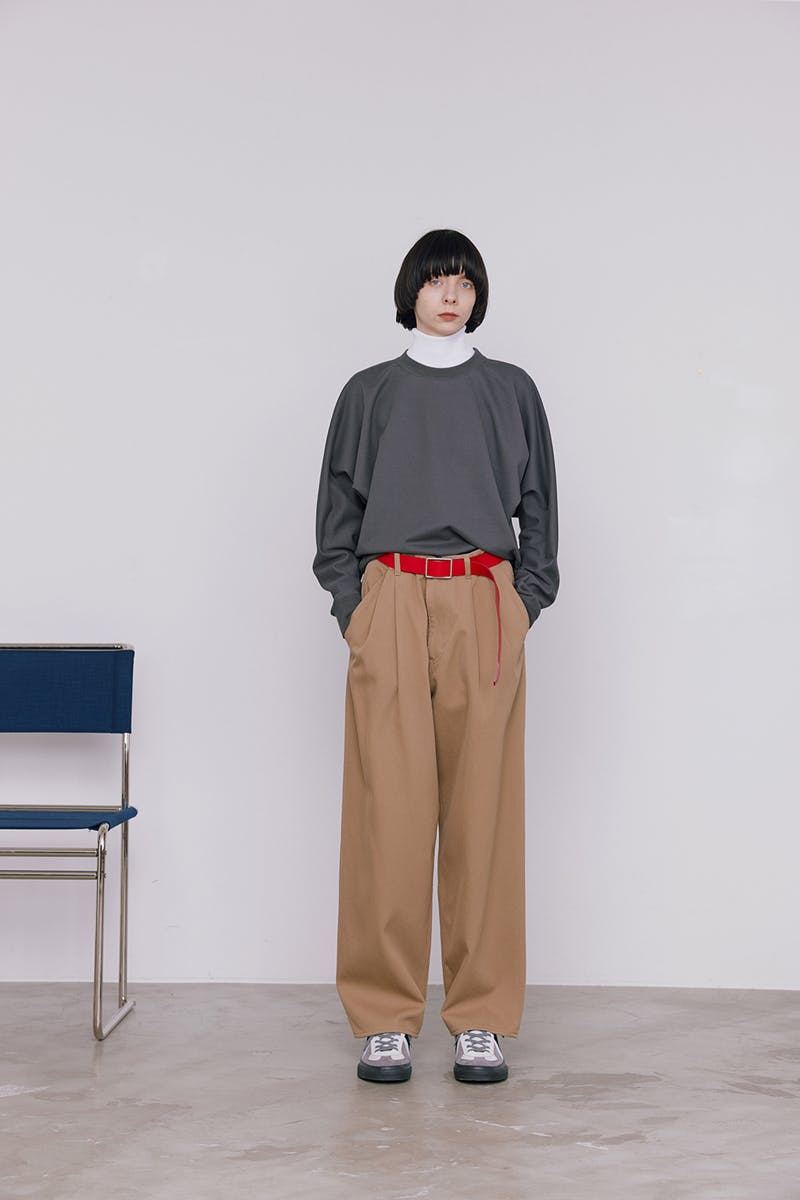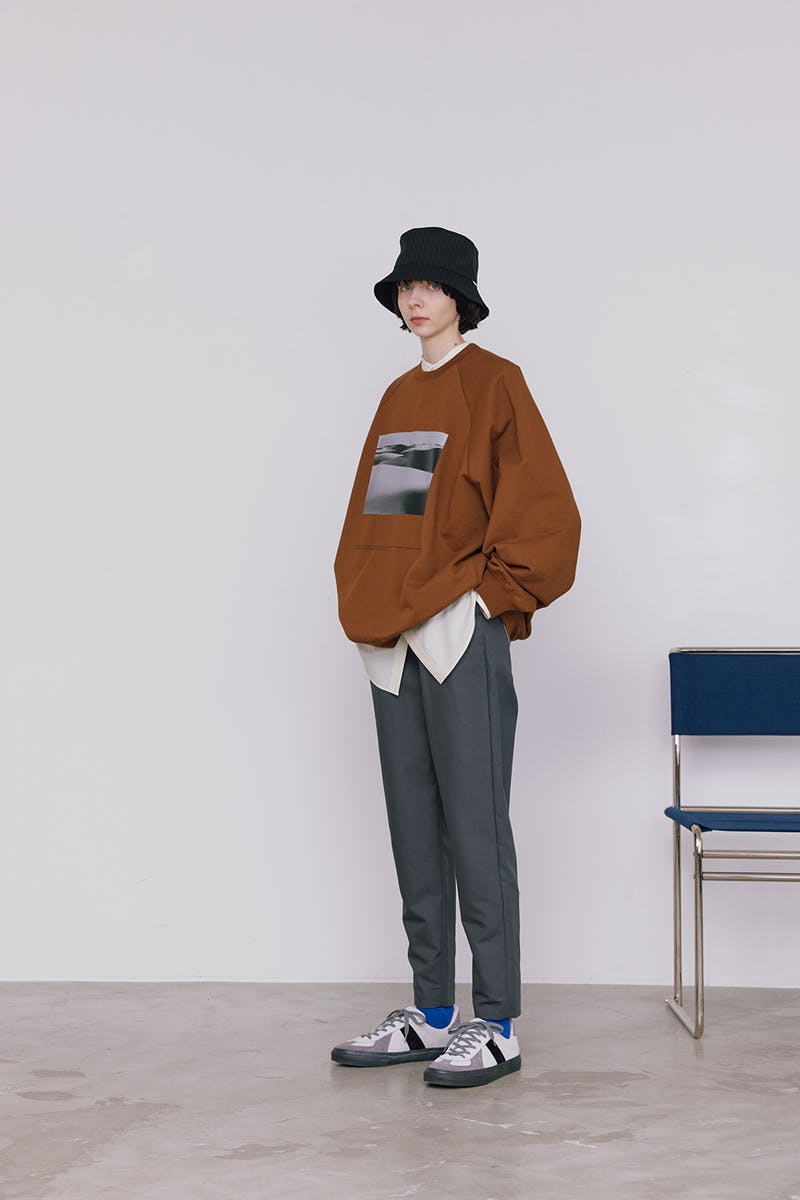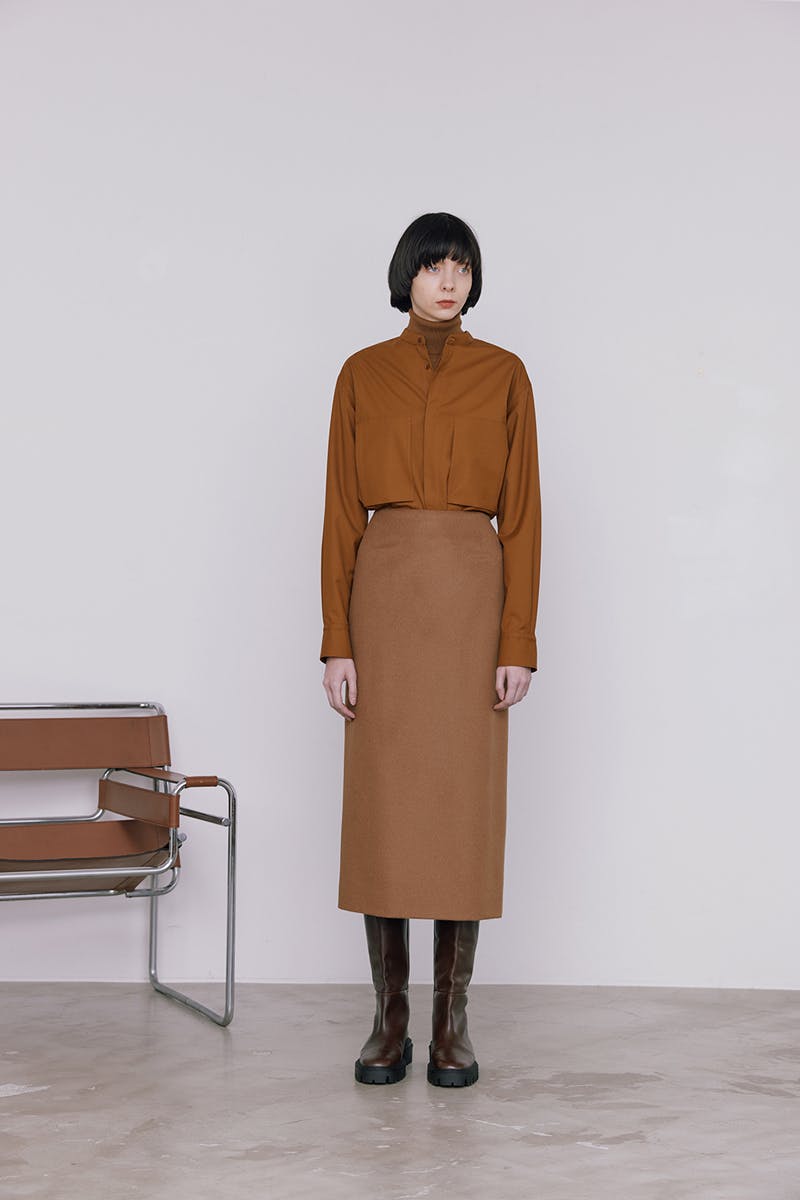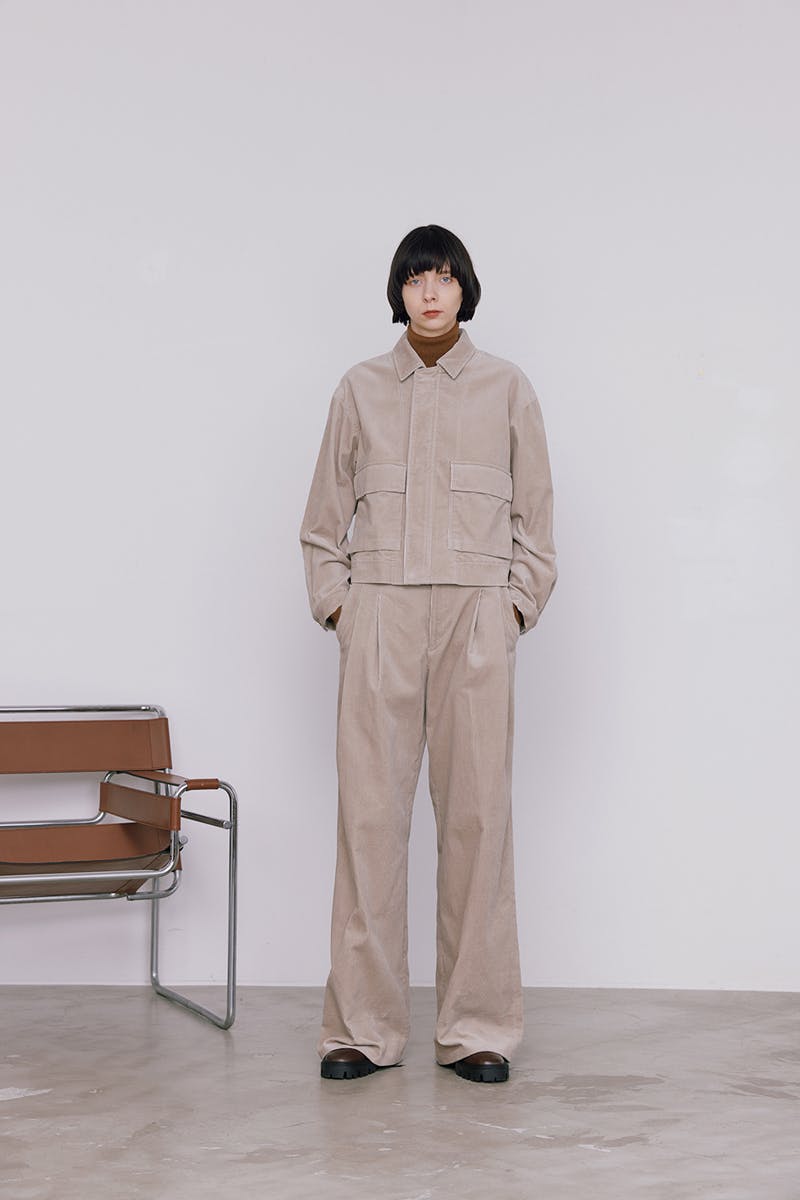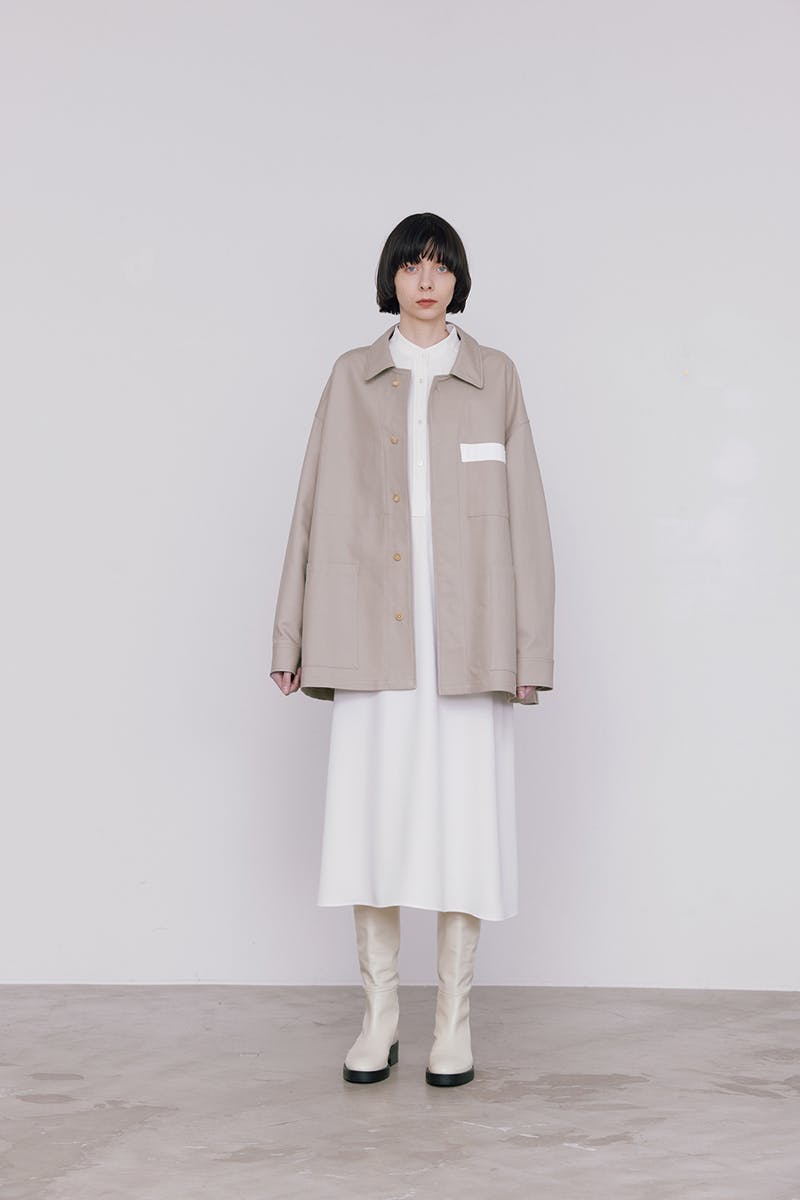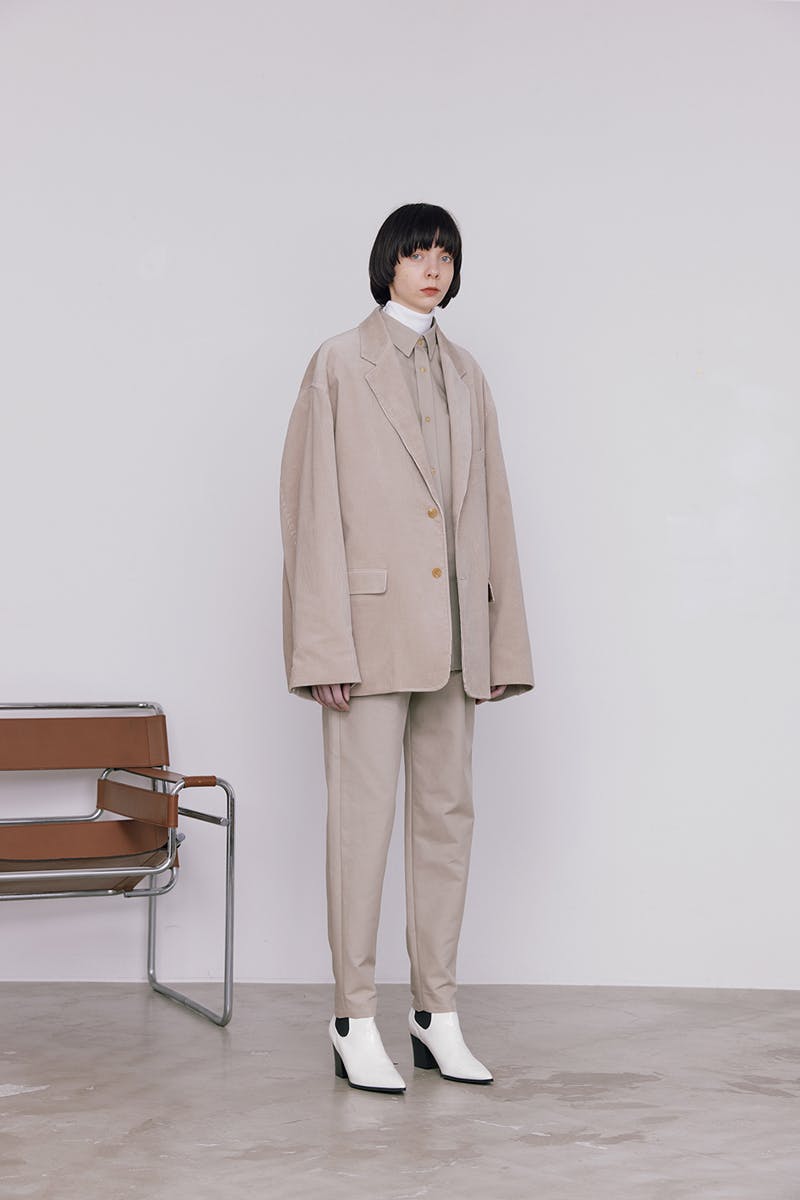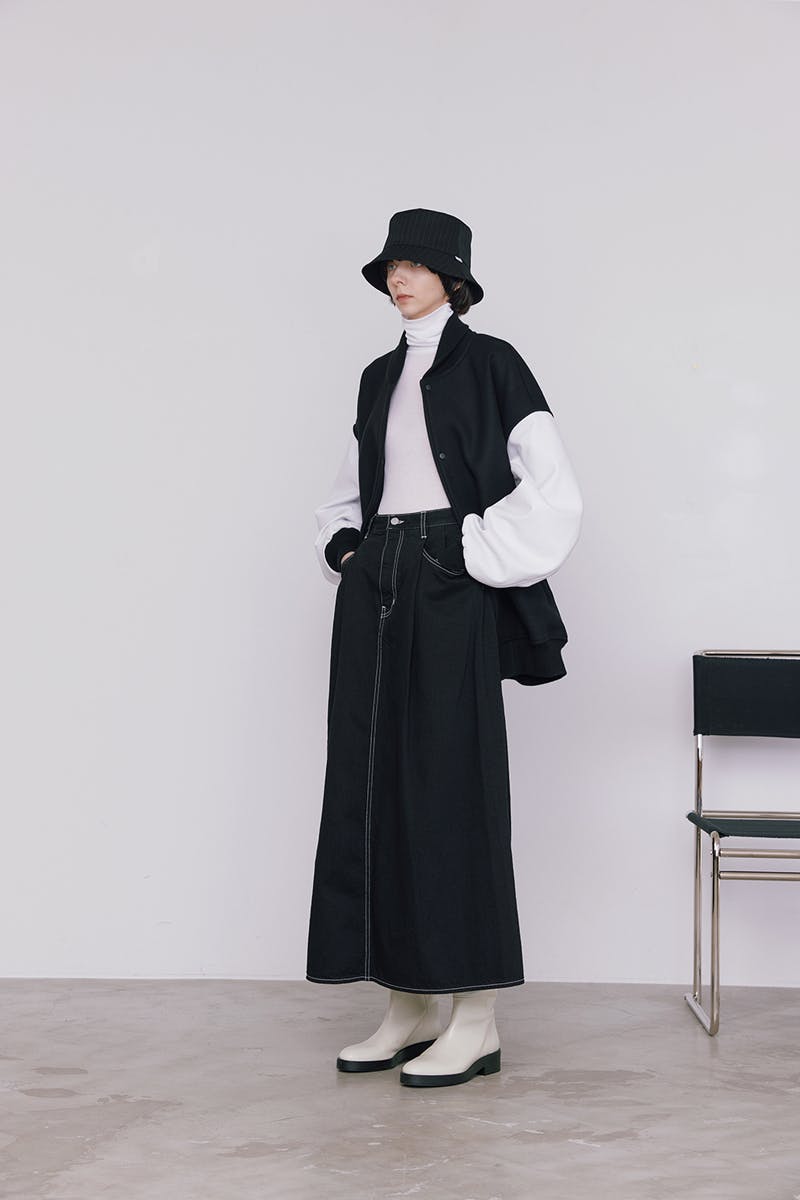 Brand: Graphpaper
Season: Fall/Winter 2021
Key Pieces: Cocoon-like overcoats and tweaked blazers are Graphpaper trademarks and its oversized hoodies are a worthy update to a wardrobe staple. A convertible puffer jacket made by ZANTER is similarly appealing.
Buy: Graphpaper、ARKNETS, DIVERSE, Dogdays, Slow Steady Club, Cotyle — proxy may be necessary
Editor's Notes: "Architecture has never been idle," Walter Benjamin once said of the medium's temporal nature. Indeed, it's no wonder that architects have influenced not just artistic movements but the way we live, affecting our cities, domiciles, and furniture. Japanese label Graphpaper's FW21 collection acknowledges the influence of several major players in the field, incorporating Walter Gropius' Bauhaus school and Marcel Breuer's brutalist ideology into a low-key lineup.
Founded as a boutique by alpha PR chief Takayuki Minami in 2015, Graphpaper's in-house brand debuted a year later. It sits in Graphpaper's stores alongside a selection of curated labels like Jil Sander, Hed Mayner, and Lemaire, but has proven to be nearly as popular in Japan as even those international designers.
Graphpaper's seemingly simple approach to garment design — unimpeachable quality, unfamiliarly familiar silhouettes — has won over a number of domestic stockists in the past five or so year. Even with plentiful product to go round, though. much of its goods sell out as soon as they hit the shops' floors.
FW21 is an exploration of moderism by way of minimalist fashion, Graphpaper again leaning hard into clean lines and mature shapes. Fan-favorite box shirts, overcoats, loungewear, and elastic-waisted pants return in neutral tones and elegant construction, including Loopwheeler-made jersey, weather-resistant nylon, ultra-long cotton corduroy, and Graphpaper's first foray into leather.
As subdued as the layering pieces are, they intelligently reshape heritage cues with a contemporary bent; consider the perfectly ballooned coaches jackets, sleek shirt-dresses, and gracefully tapered trousers.
Though the palette leans heavily into brutalist grey, Graphpaper isn't afraid of flashy red or blue, even utilizing a check-patterned wool for atonal impact. Collaborative Reproduction of Found and Mizuno sneakers ensure that the collection feels especially casual.