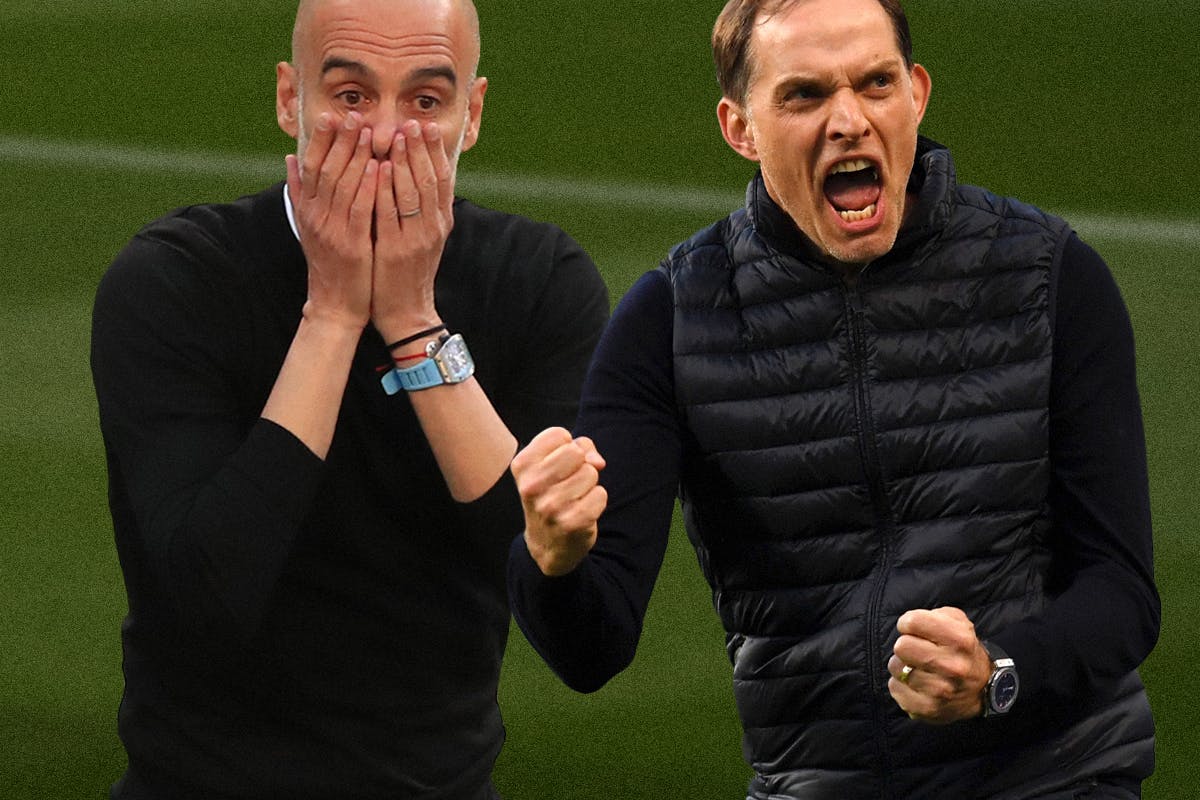 Pep Guardiola and Thomas Tuchel — the two chess grandmasters of football — butted head once more in the UEFA Champions League final on Saturday night, as Chelsea defeated Manchester City 1-0 in a tight but engrossing affair. On the sidelines, there was another battle playing out, with both managers showing off two very cool, but very different, watches.
First up there was Guardiola, who opted for his familiar Richard Mille RM 010 AMC Automatic in titanium with light blue, Citizens-friendly details. It's a suitably ludicrous piece of design, sporting white-plated luminous numerals on a sapphire plate that look like they've been rendered in 3D. As with anything Richard Mille, it's for the true elite only (Guardiola owns several different models) and would run you upwards of about $175,000 on the secondary market. Even then, good luck getting your hands on one, given there are only 30 in existence.
Tuchel, meanwhile, opted for something a whole lot more down to earth. He rocked a 45mm Hublot Classic Fusion in titanium, featuring a matte black dial and black lined rubber strap. We've seen him wear this watch as daily wear throughout the season, which makes sense considering the Swiss brand has served as Chelsea's official timekeeper and watch partner since 2015. Retailing for around $7,650 (which is not pocket change, but bear in mind this is a guy reportedly earning a base salary of €8.5 million) and easily available brand new online, its almost antithetical to the excess of Richard Mille.
It's funny, because I've heard it said that Hublot watches are a kind of poor man's version of Richard Mille, which there is perhaps an element of truth to when thinking of models such as the Big Bang. Yet when looking at both guys — Guardiola, the Stone Island-wearing, Iberian aesthete who looks like he could own an art gallery in SoHo and Tuchel, the altogether more pragmatic taskmaster from Middle Swabia — both choices feel apposite. In any case, it was the German who had the last laugh here, at least in therms of the result. Maybe he'll celebrate by treating himself to an even fancier timepiece over the summer.