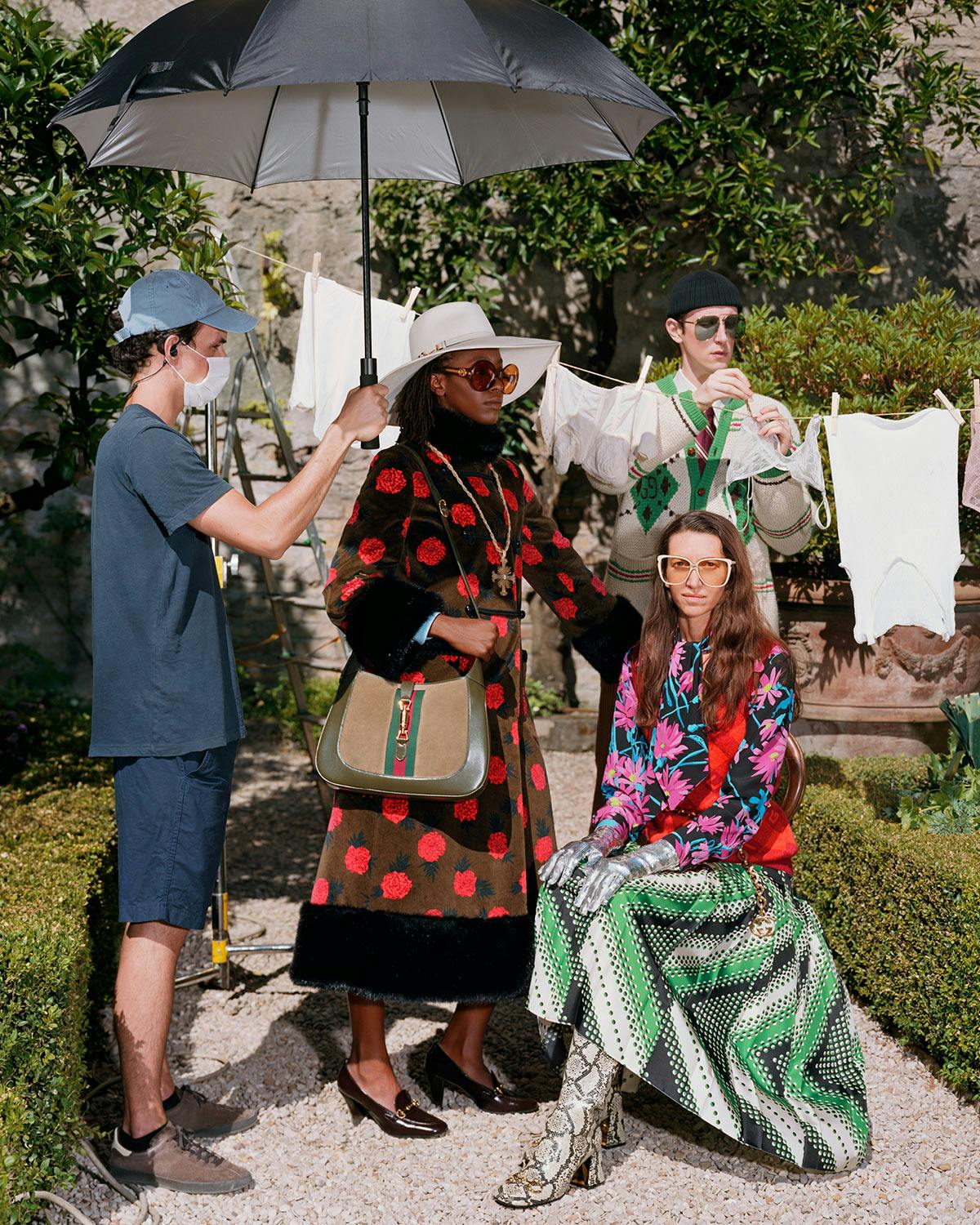 Alessandro Michele's latest campaign – Gucci Epilogue – is the culmination of a 12-hour live-stream that took place in July. The campaign and accompanying short film are not tied to any particular collection since the brand's seasonless approach took effect earlier this year. Nonetheless, it furthers the Gucci narrative as we have come to know it – insouciance, decadence, cute animals - but with an interesting new divergent.
In lieu of agency models, the latest frocks, denim, and corduroy slacks are featured on the Gucci design team themselves, shedding light on a seldom-recognized part of the industry – the people actually making the clothes. In the current moment whereby specific models are harder to obtain because of Covid-19 travel restrictions, this kind of meta-campaign could be the future of high-end fashion imagery.
In Michele's words, "breaking the spell that forces my collaborators to passionately work on clothes they later have to abandon, I asked the team to wear them. And so we did a self-sufficient job, all inside our house, mixing things we had already done with things we were about to – overcoming the schemes of the time coherently with my idea of The Epilogue, the final resolution of a future that is largely present."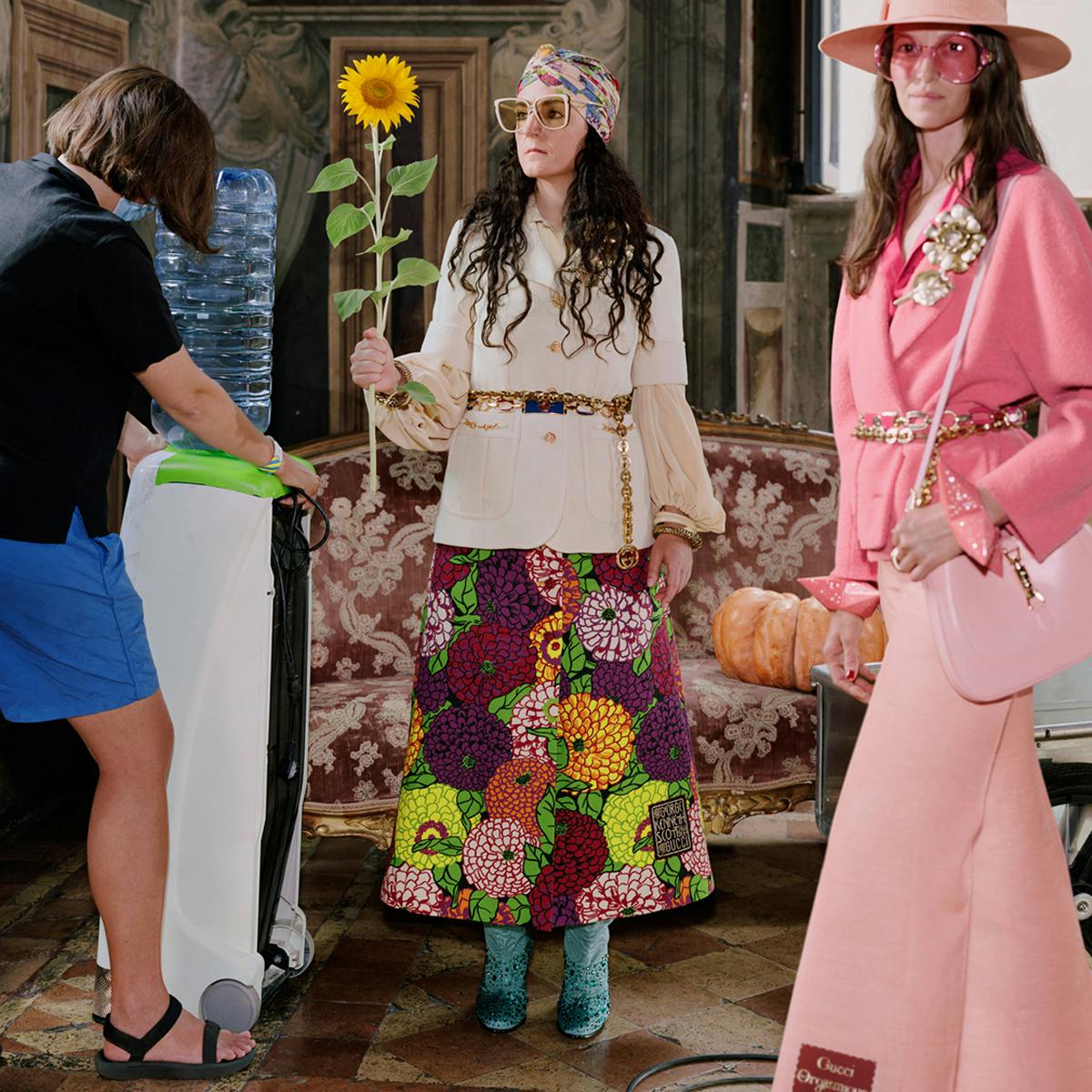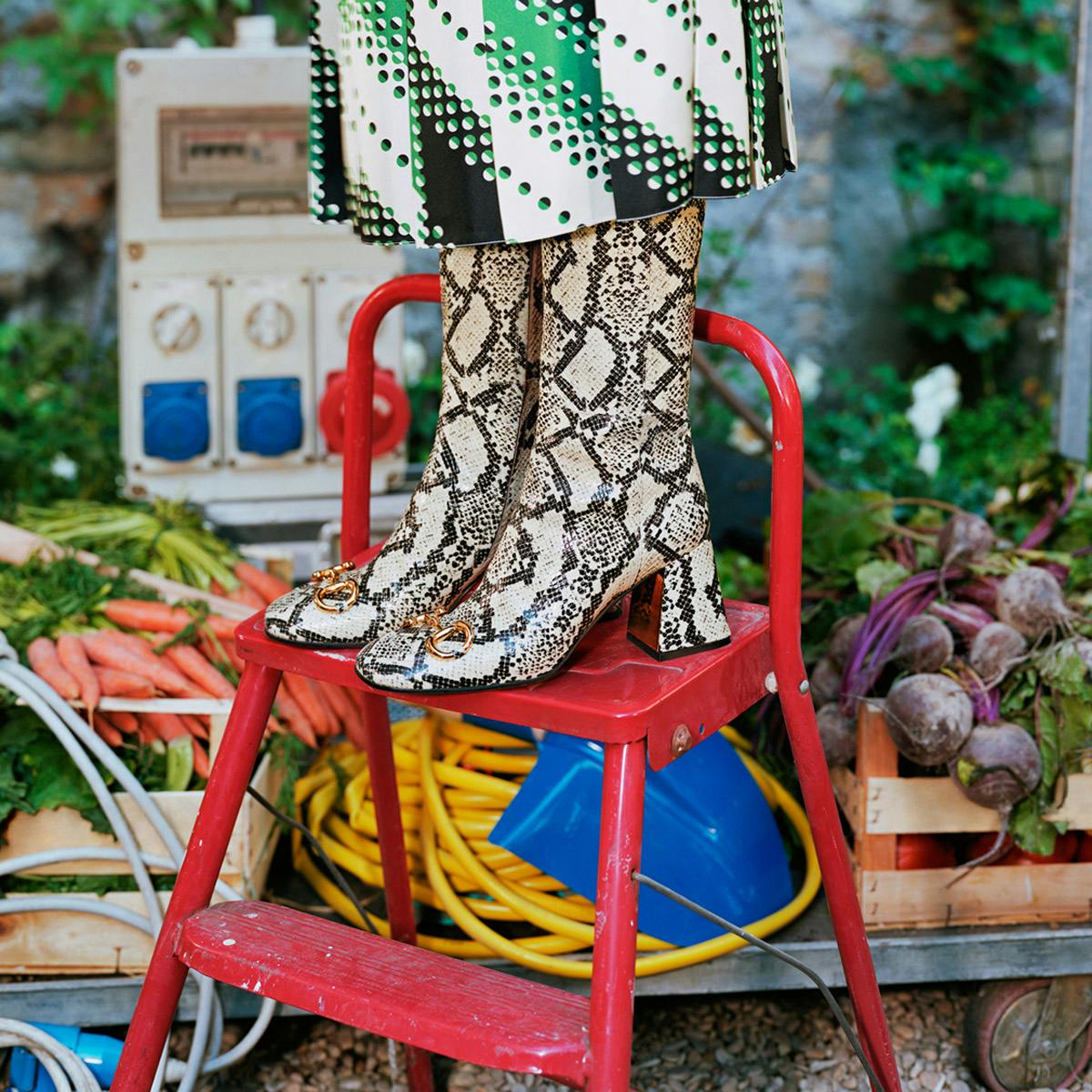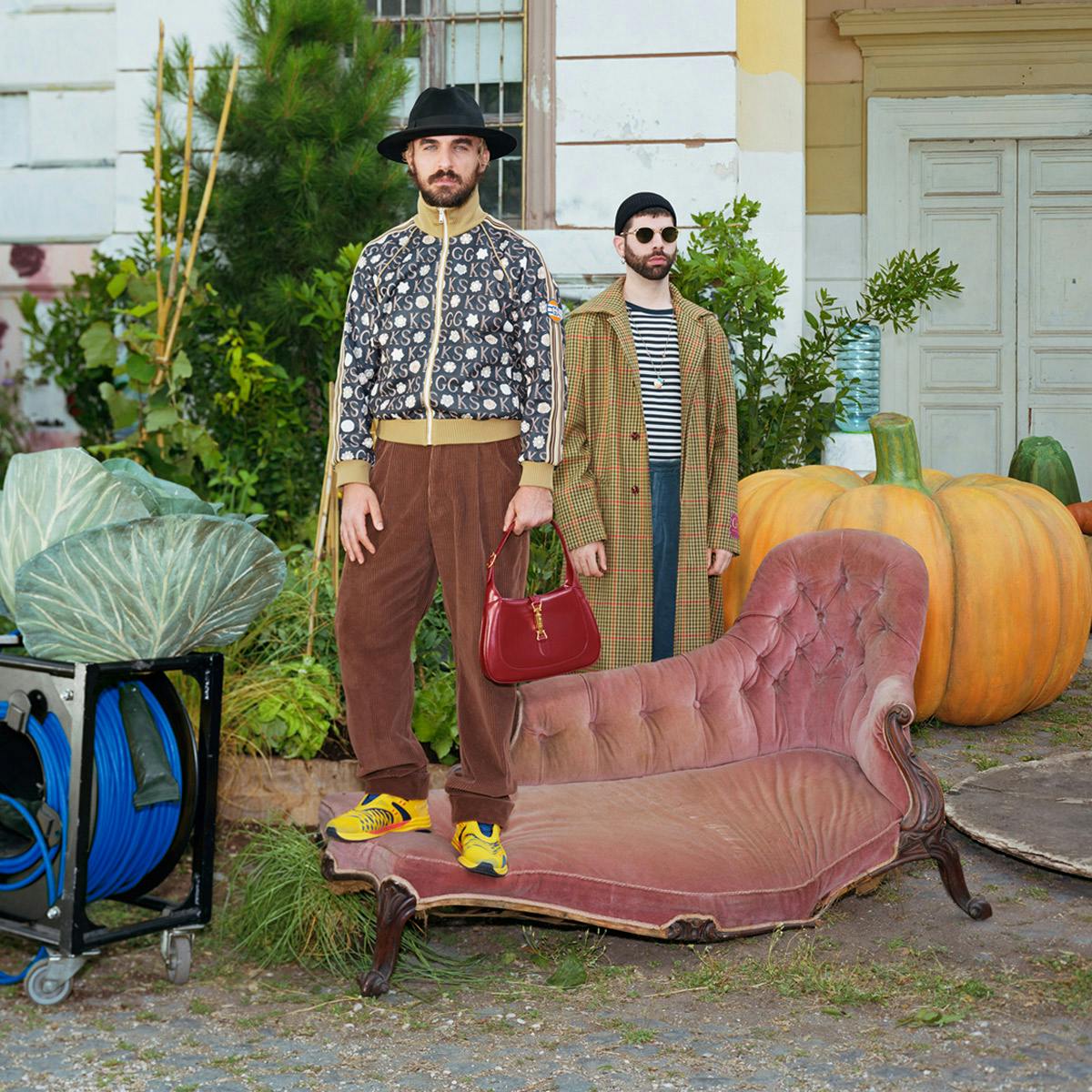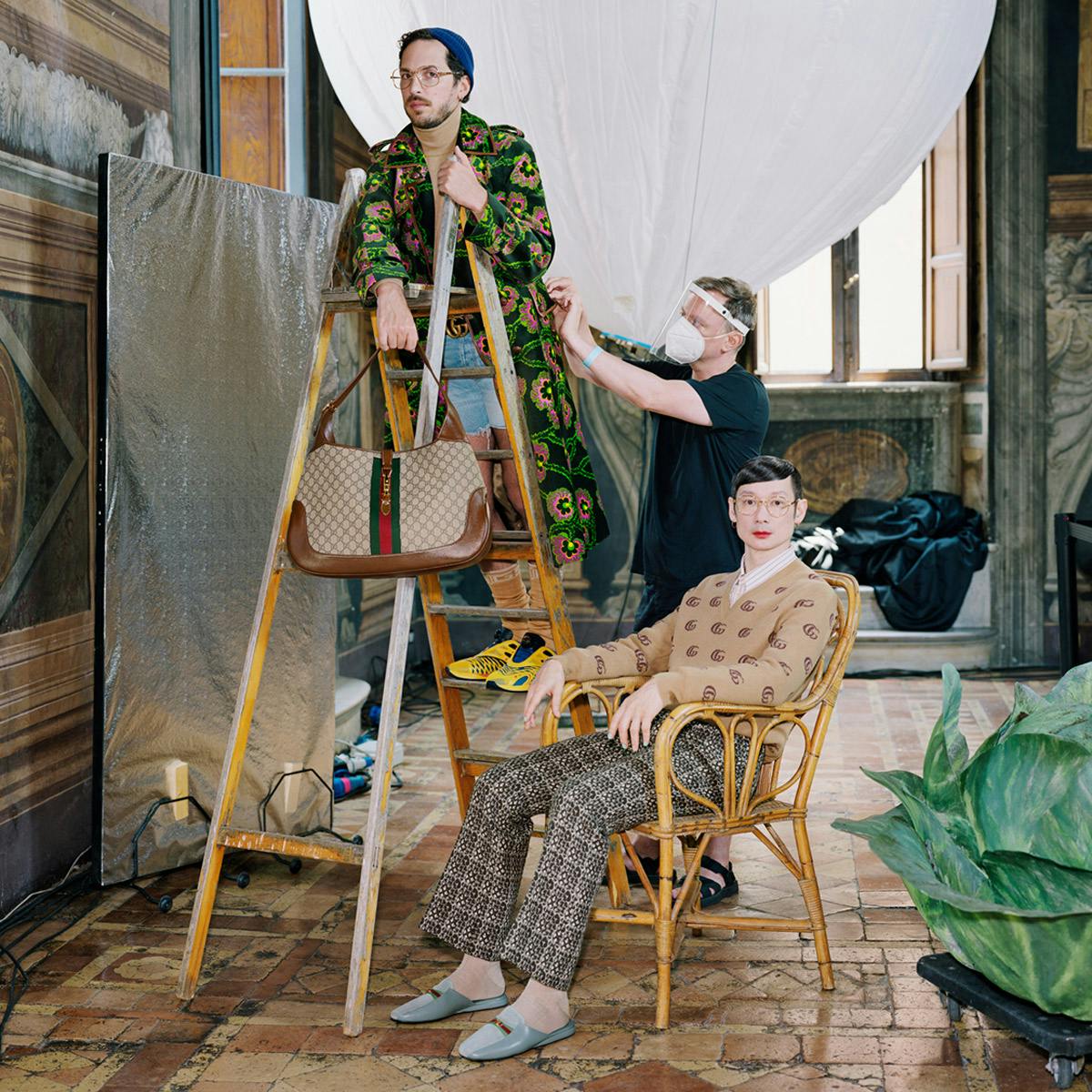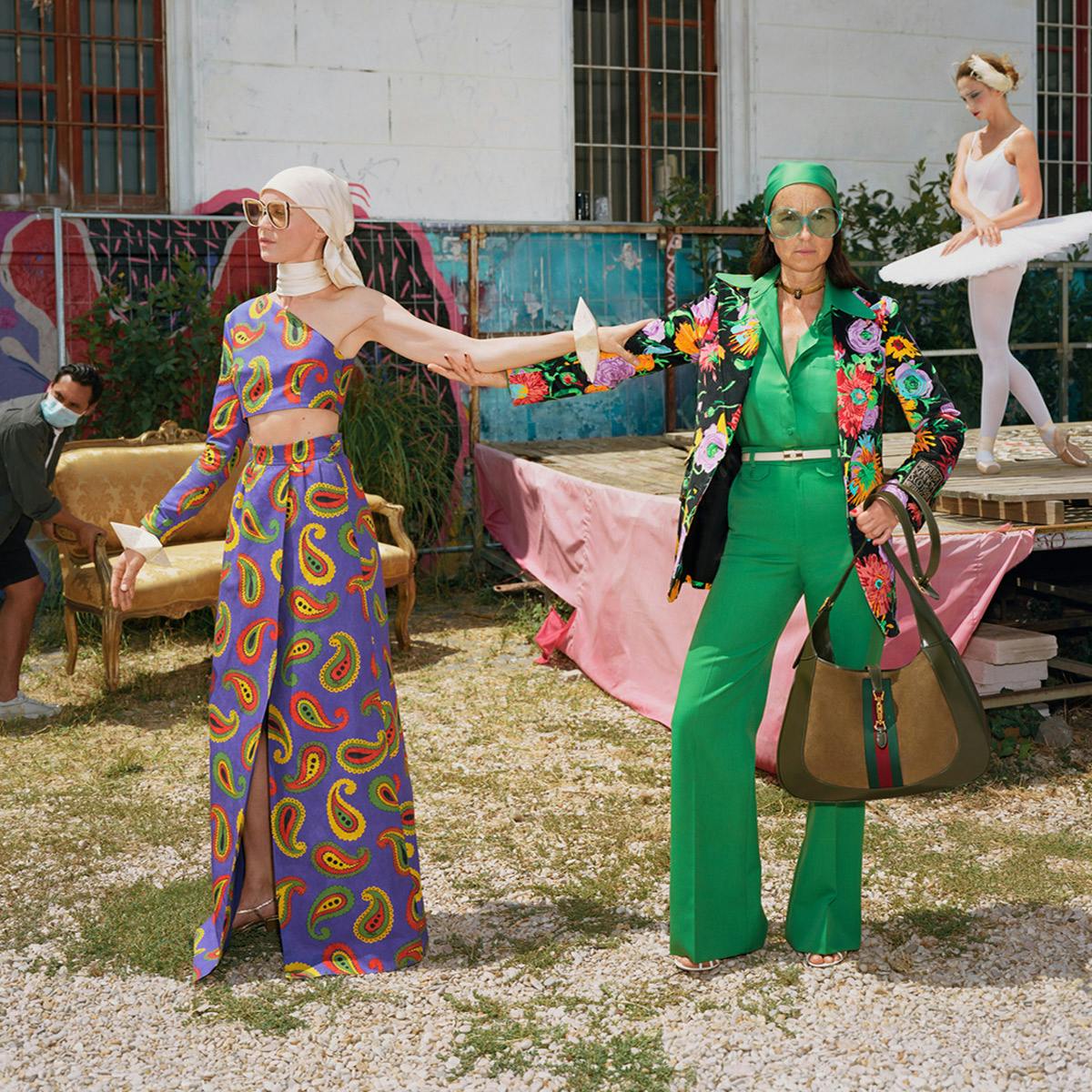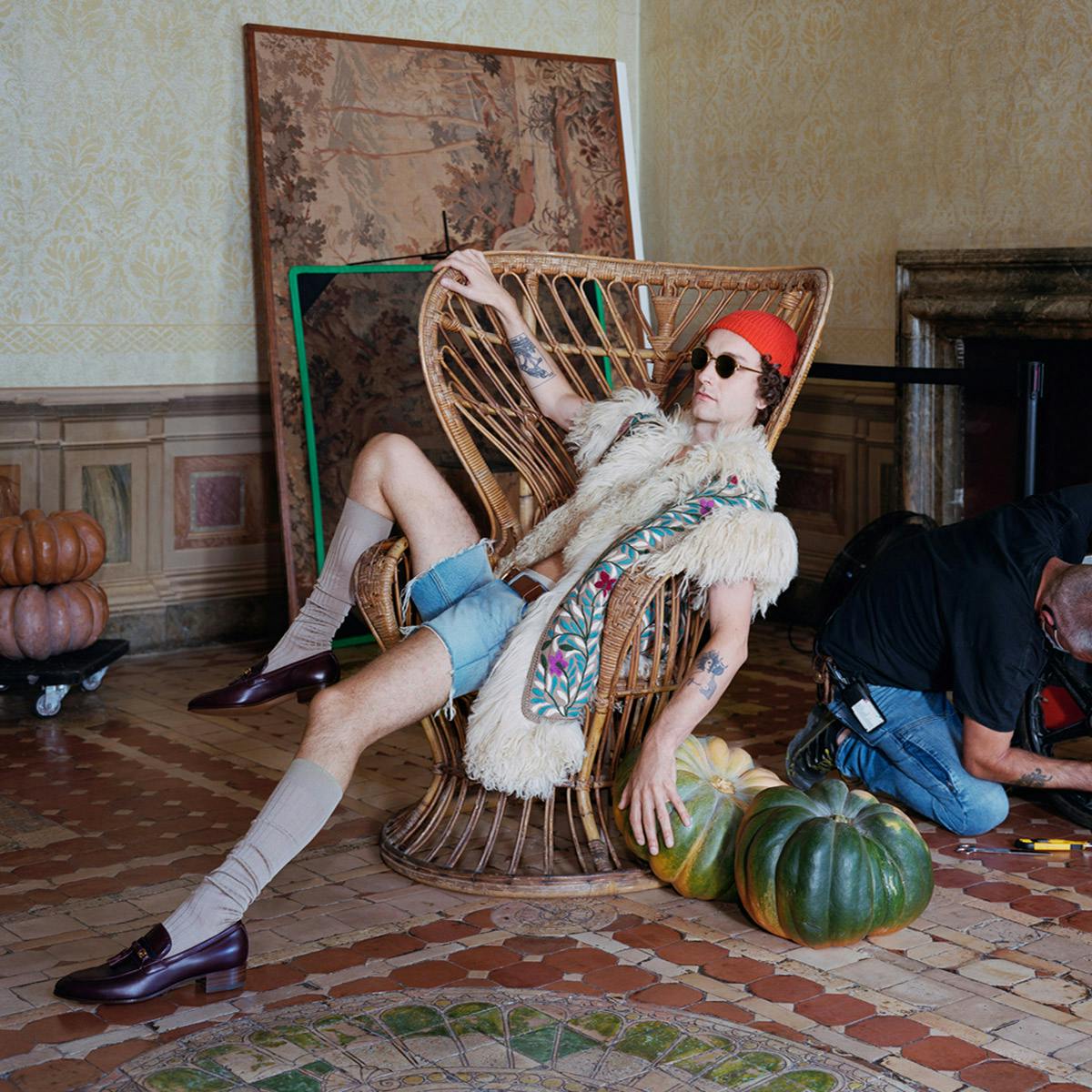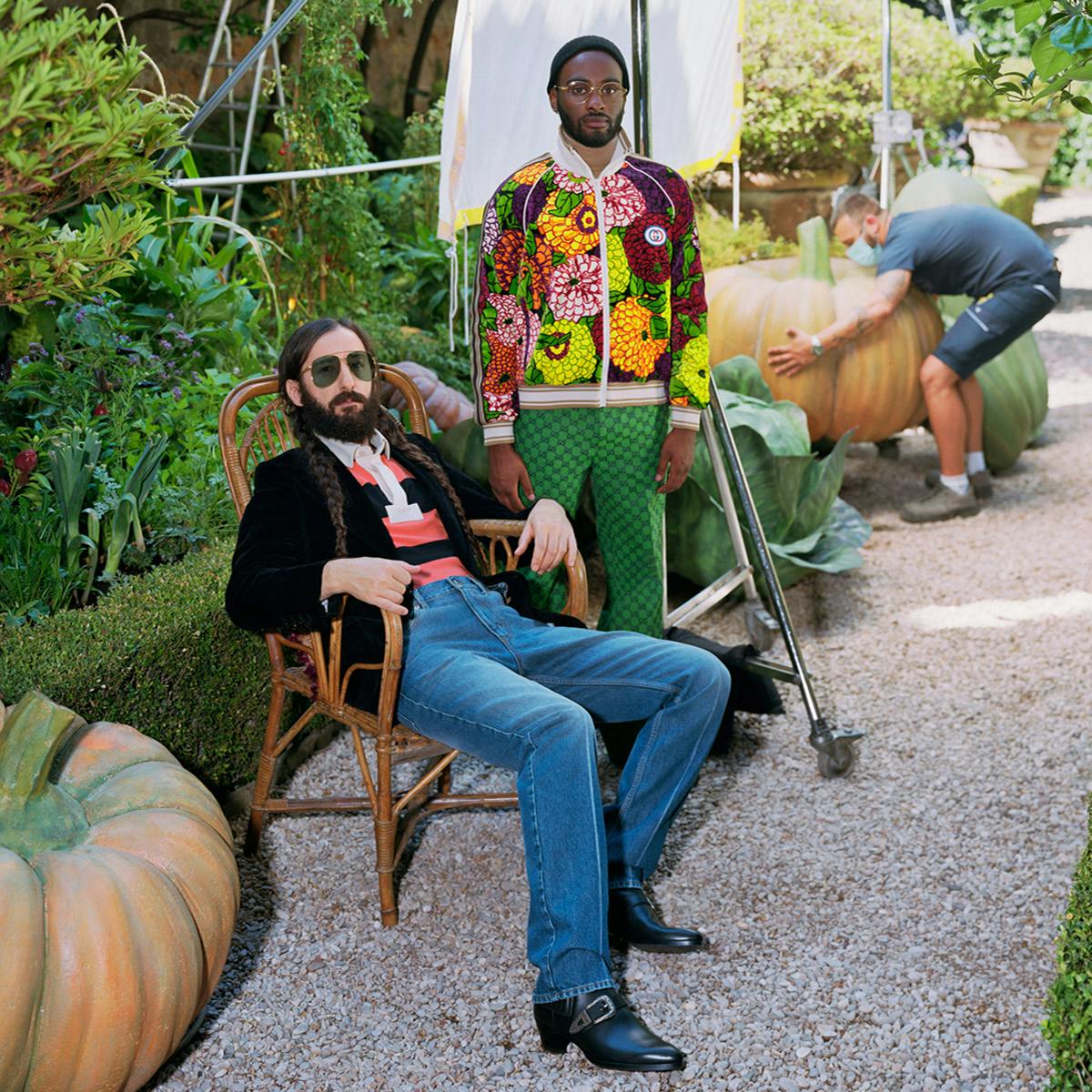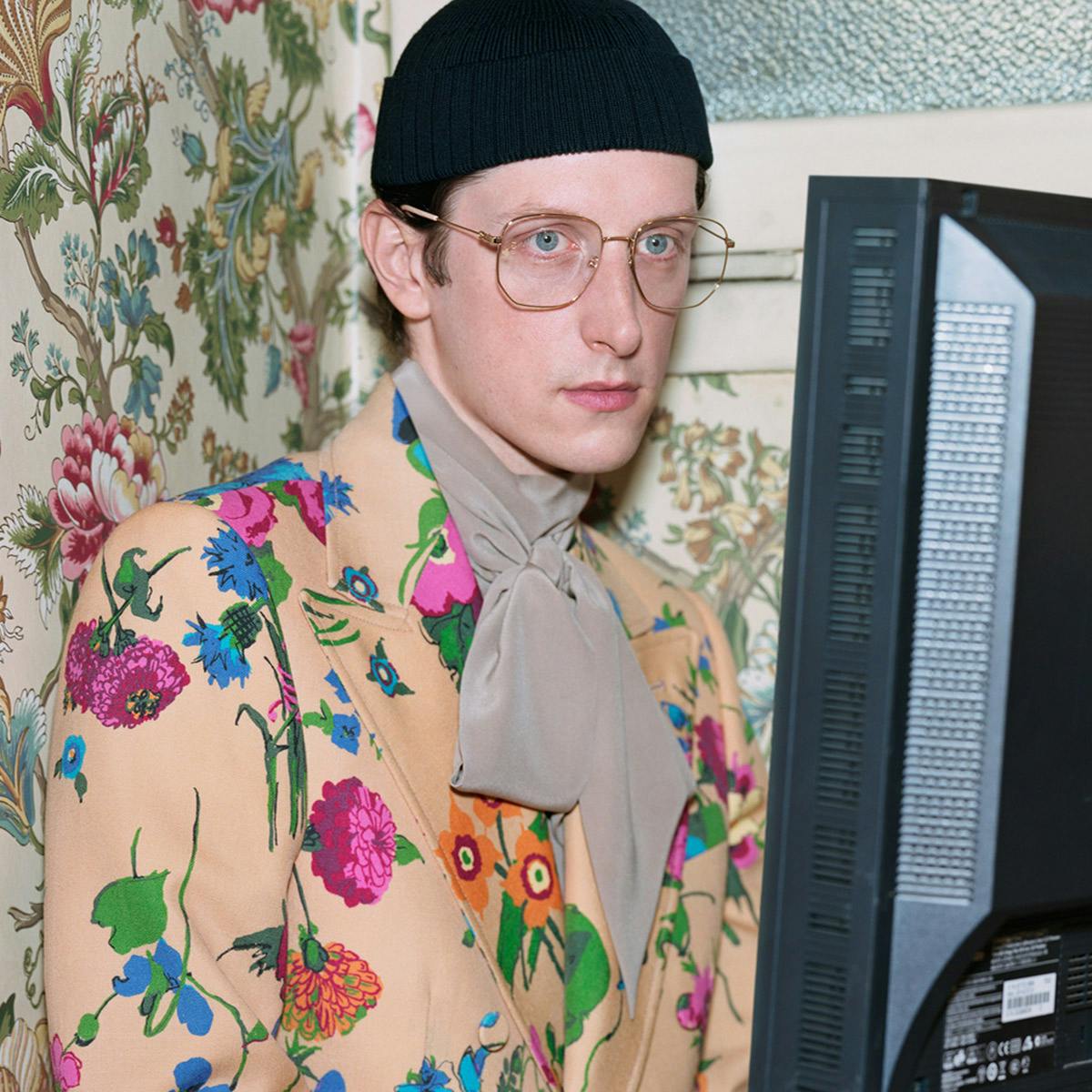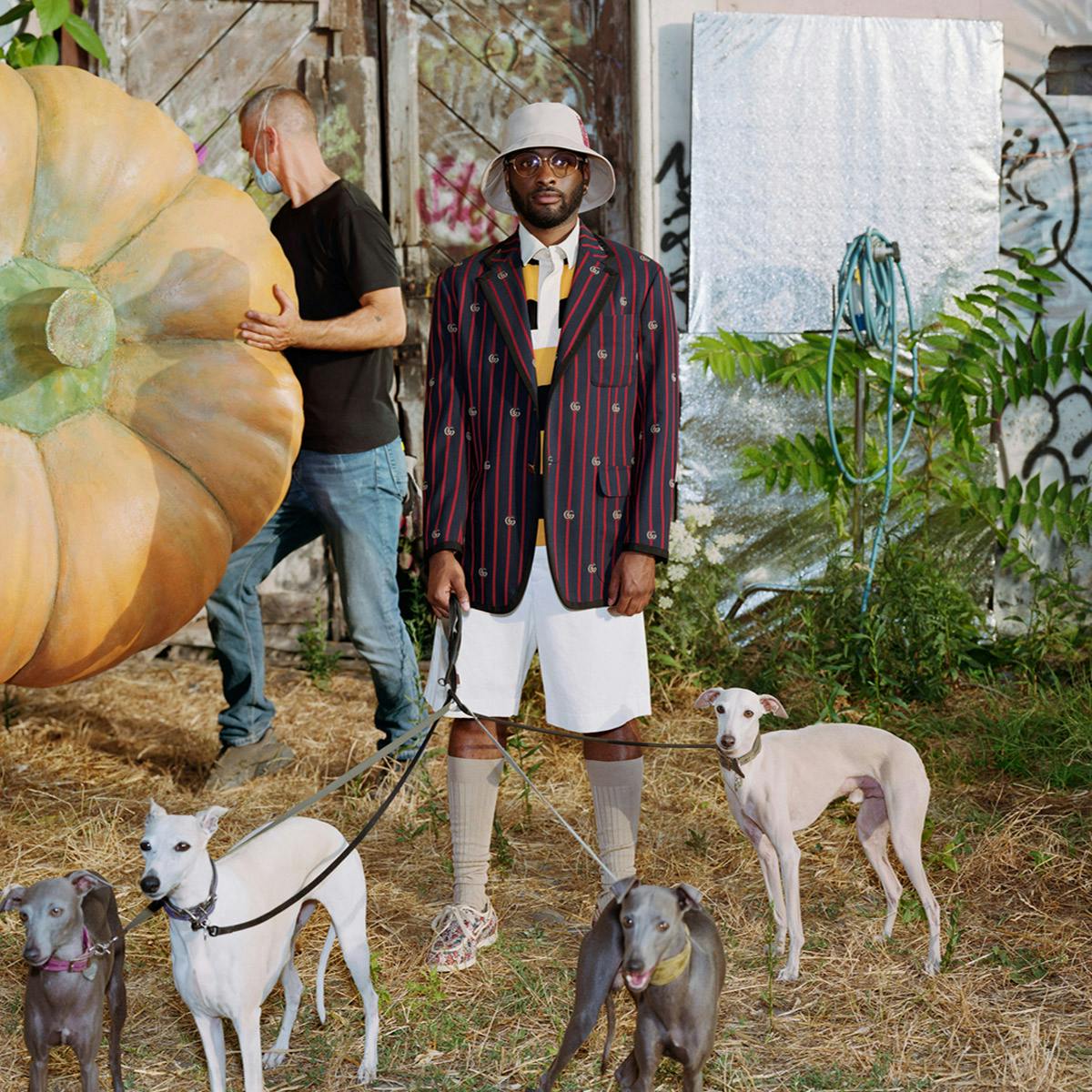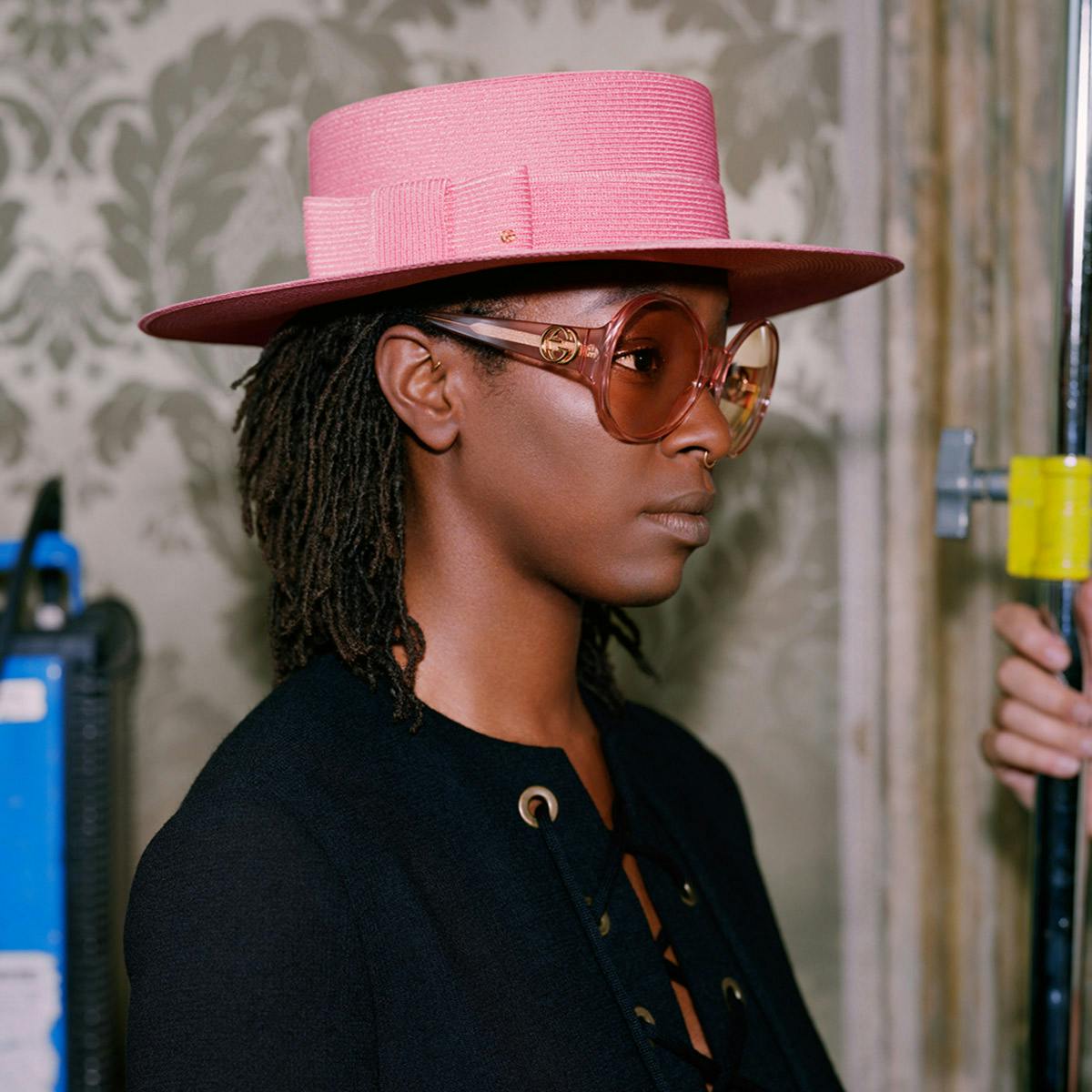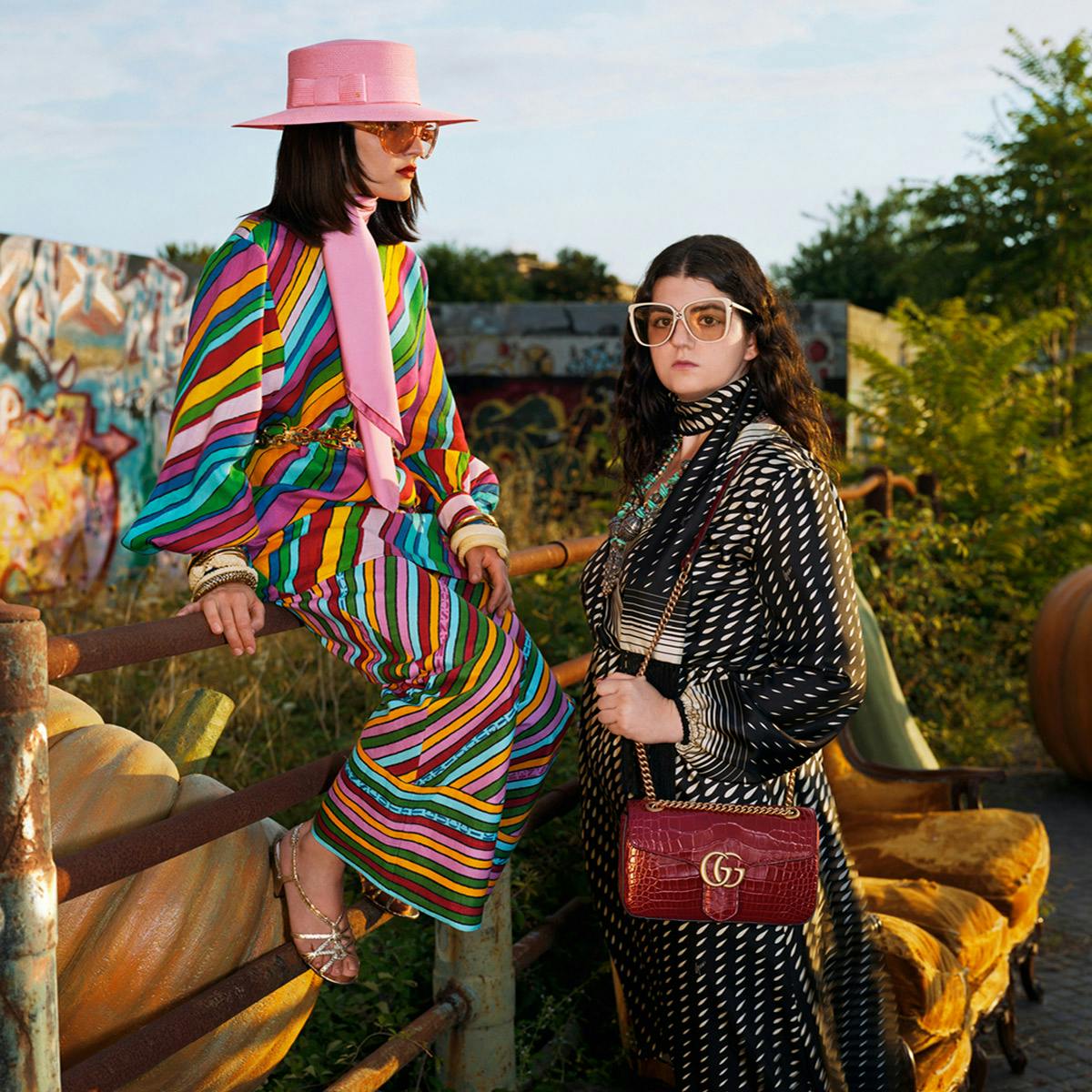 The idea of shooting your own imagery on staff members is a page taken out of the American Apparel handbook (RIP), although the concept of in-house casting is by no means exclusive to Gucci. Other brands are employing similar tactics with luxury cashmere label The Elder Statesman using its team of knitters and garment dyers in their latest lookbook, Acne Studios highlighted its new wares via an editorial shot in the Acne HQ on the members of staff (and their dogs) for FW20, and Philipp Plein has a habit of centering himself in his campaigns too.
As far as luxury fashion houses weathering an economic recession go, Gucci has made some exemplary strides in repositioning its brand to adapt to the challenging new climate. This year has bore witness to a consignments deal with TheRealReal to encourage a circular economy (and planting a tree for every second-hand Gucci item purchased), viral content on Tik Tok with a #GucciModelChallenge (although full credit to Tik Tok's native creators for that one), and most recently, a campaign living in virtual reality on The Sims starring Jane Fonda and Lil Nas X.
The inclusion of Gucci's design team in the campaign may serve to add a human quality to the Kering-owned label. The less polished approach is emphasized by the noticeably plain-clothed and masked production staff in the background too, promoting a more realistic depiction of the chaotic nature of a fashion shoot. As evidenced by our recent quarterly findings, brands need to adapt to the new luxury customer – and in the case of Gucci, highlight that there's an actual team of real people behind the pricey name-tag.
However, Gucci is not letting go of its celebrity-aligned credentials completely, as it was also offering the new tailoring collection as worn by Tyler the Creator, A$AP Rocky, and Iggy Pop just a few weeks ago in a new video shot by Harmony Korine.
See the Gucci team in Gucci below.