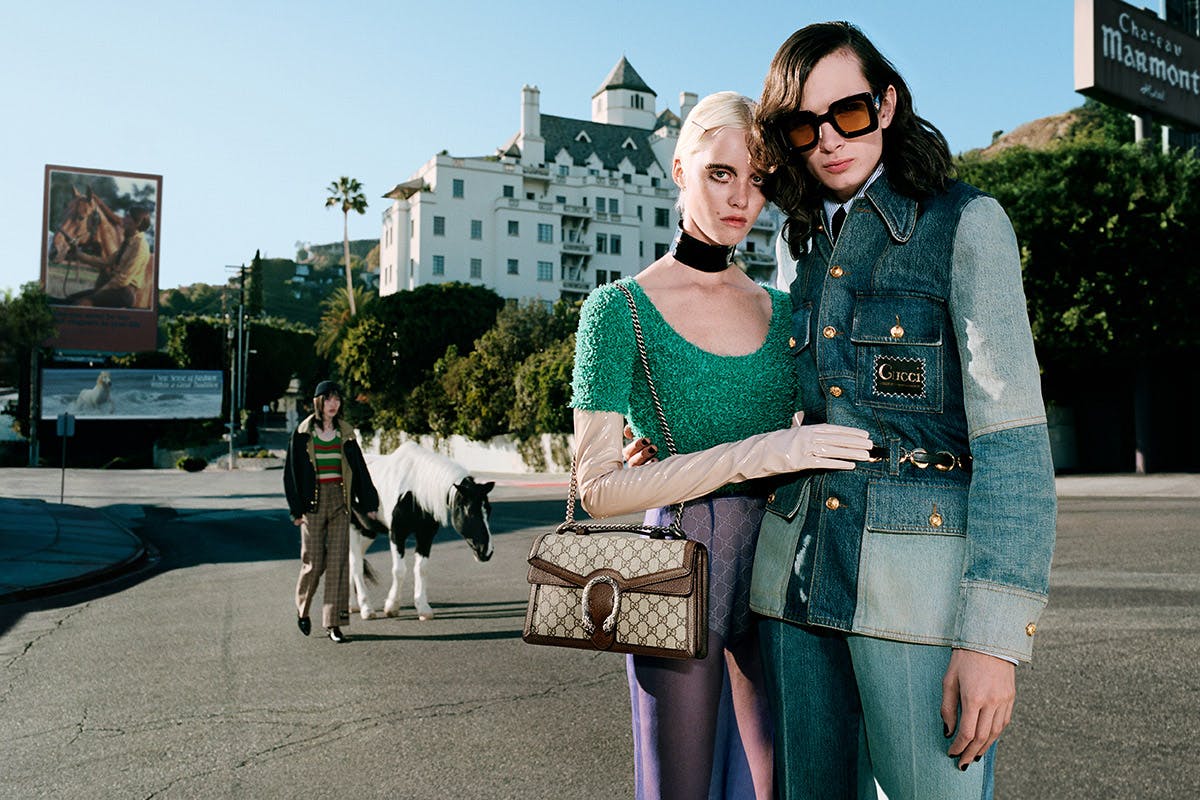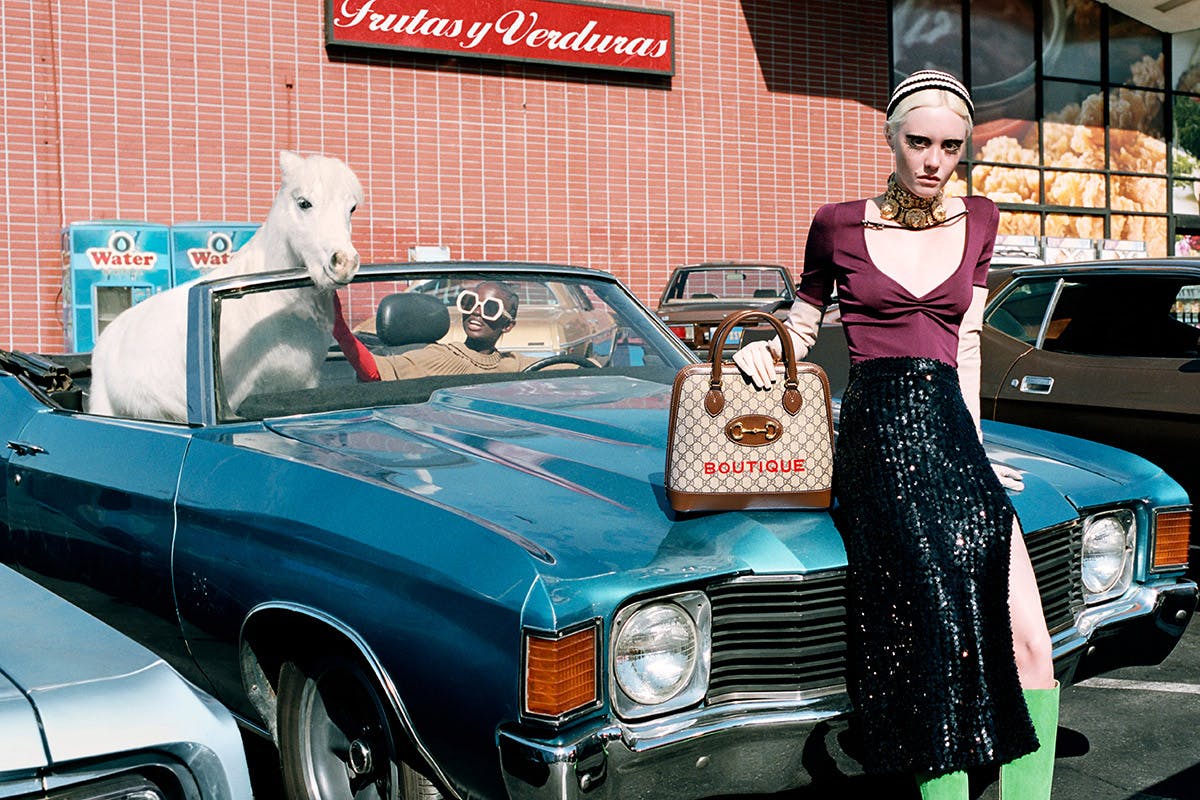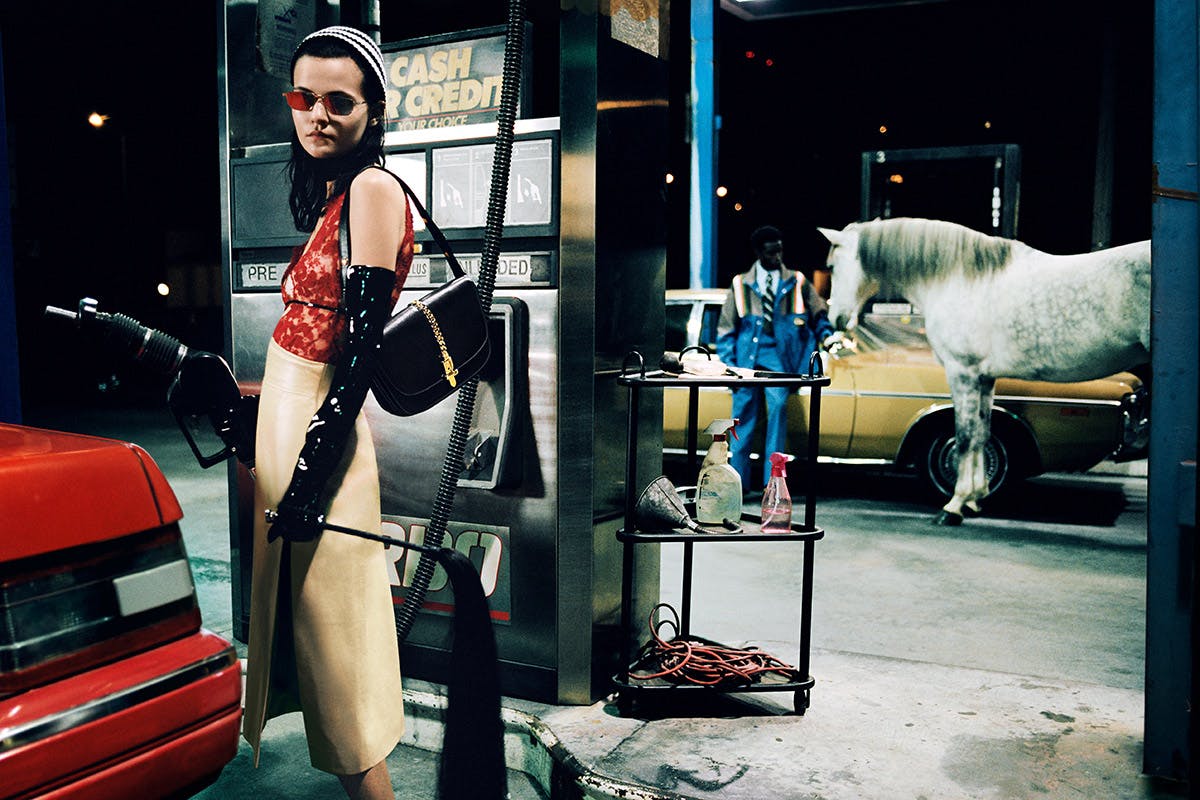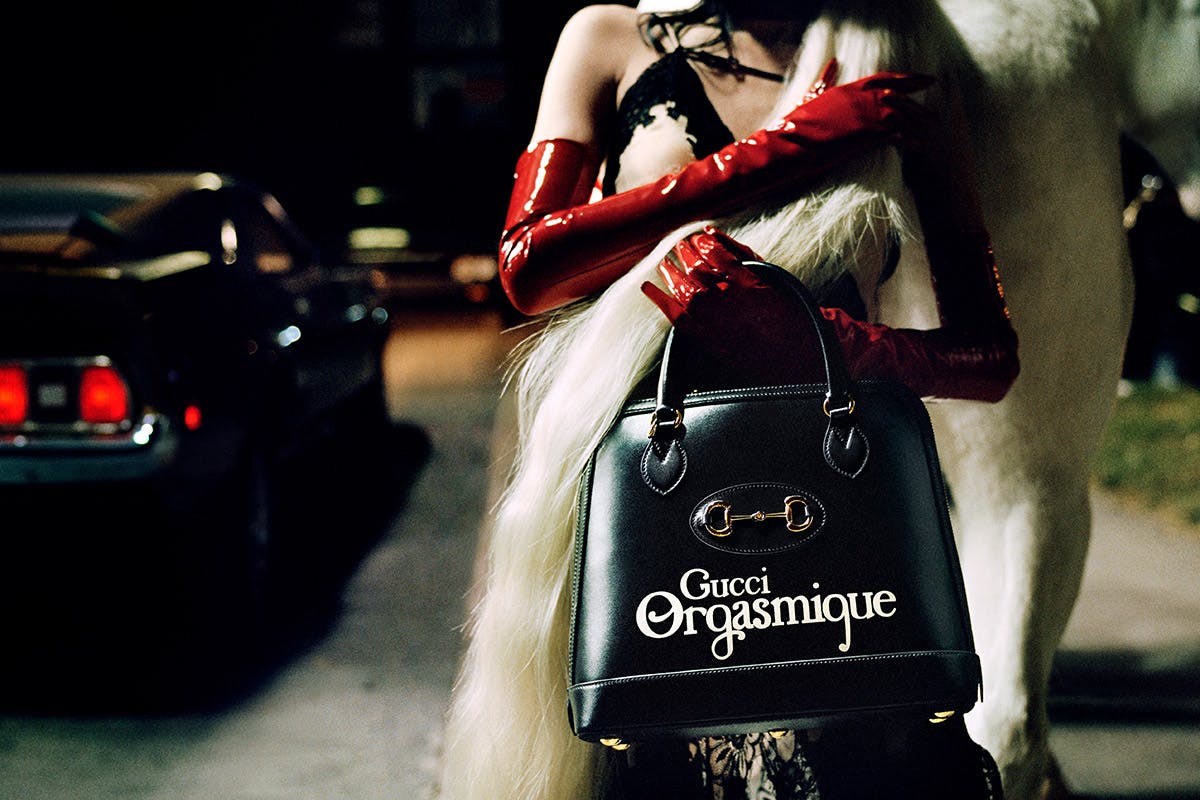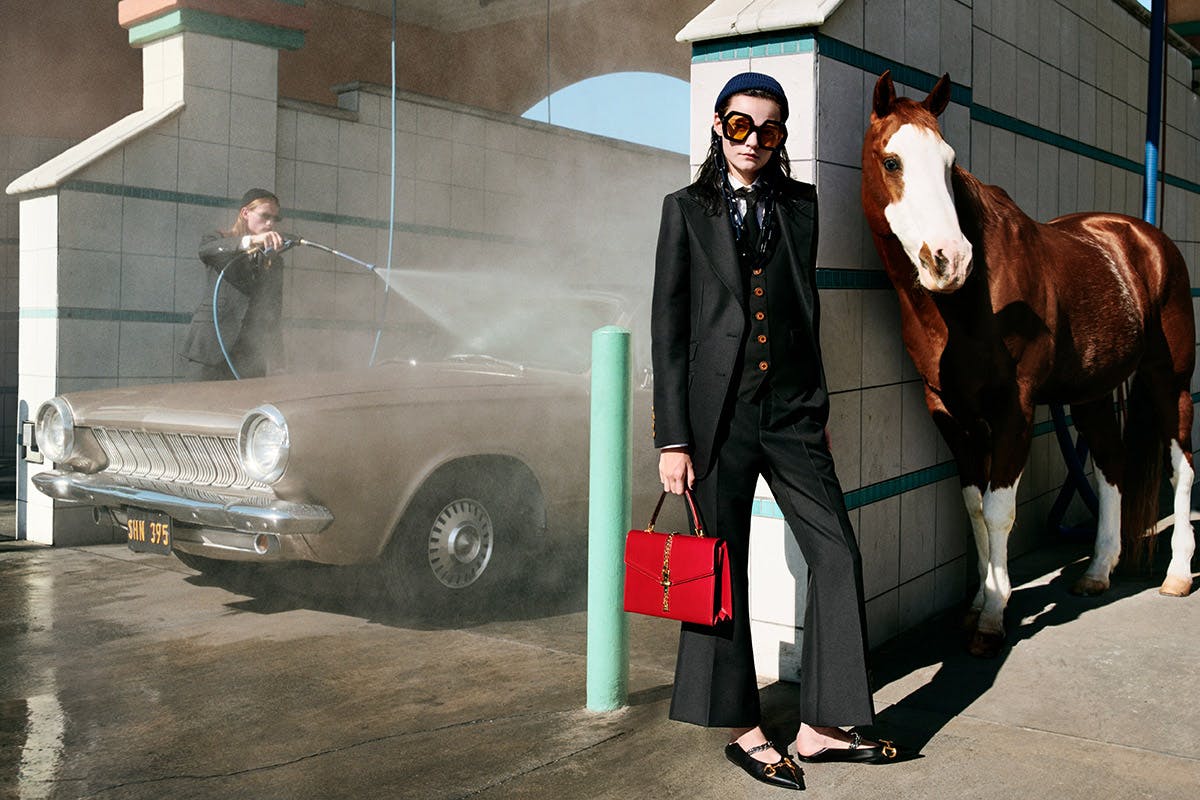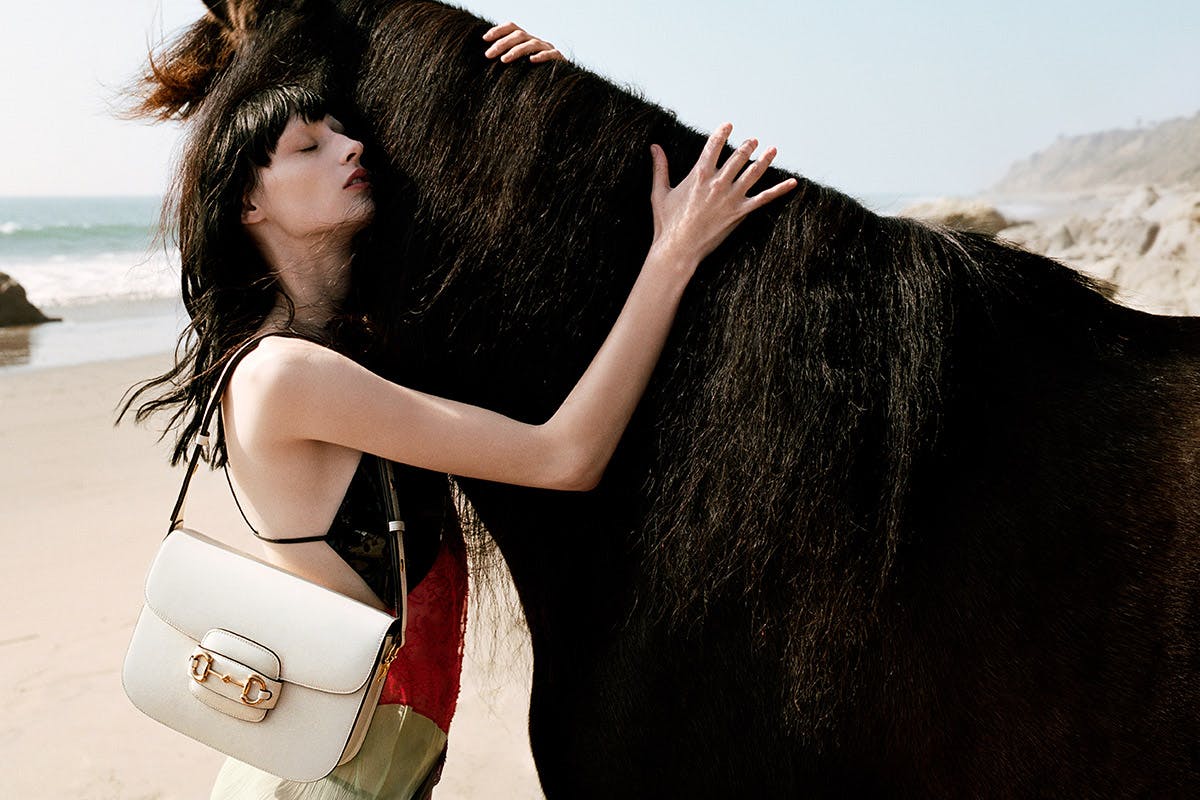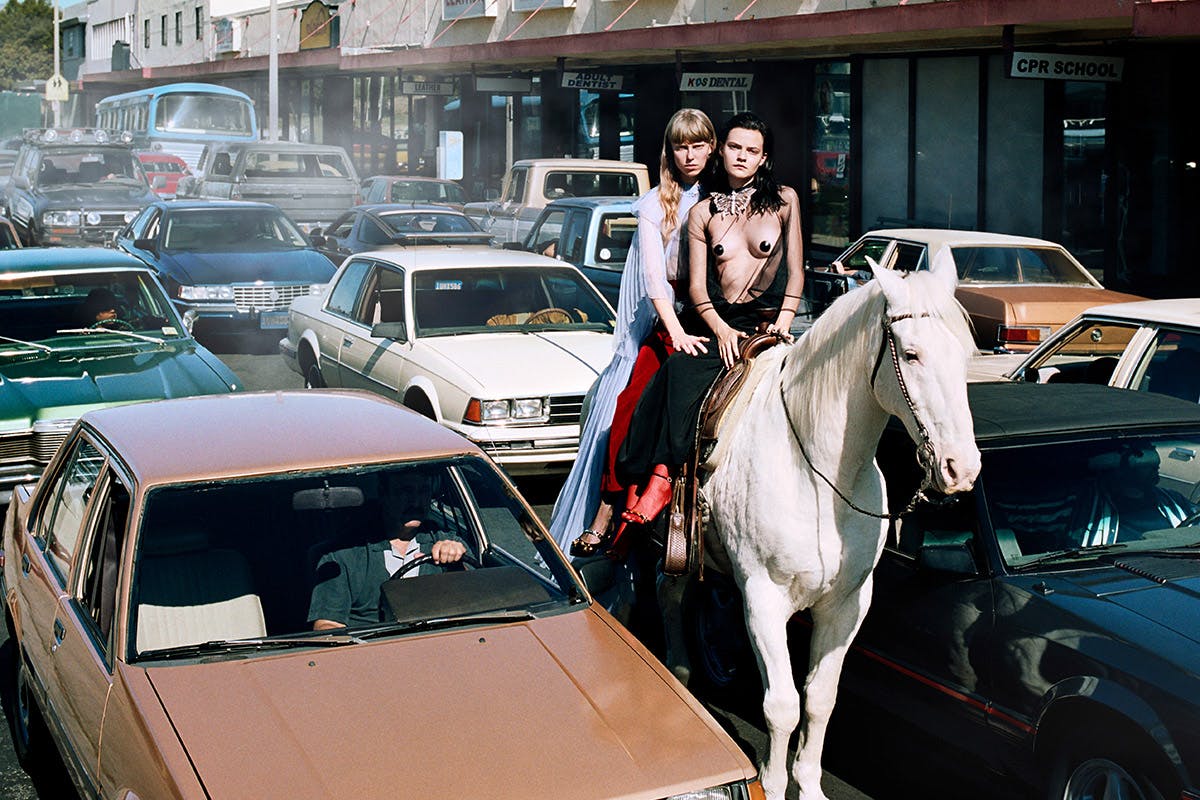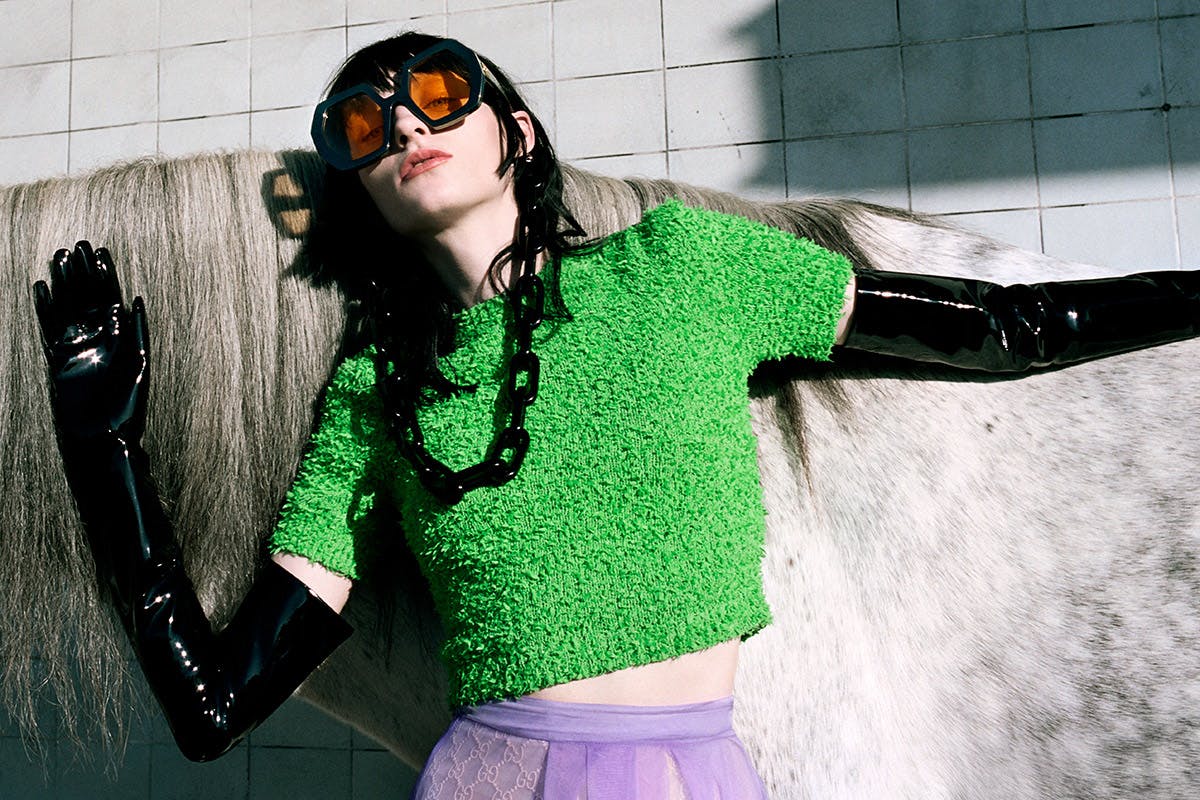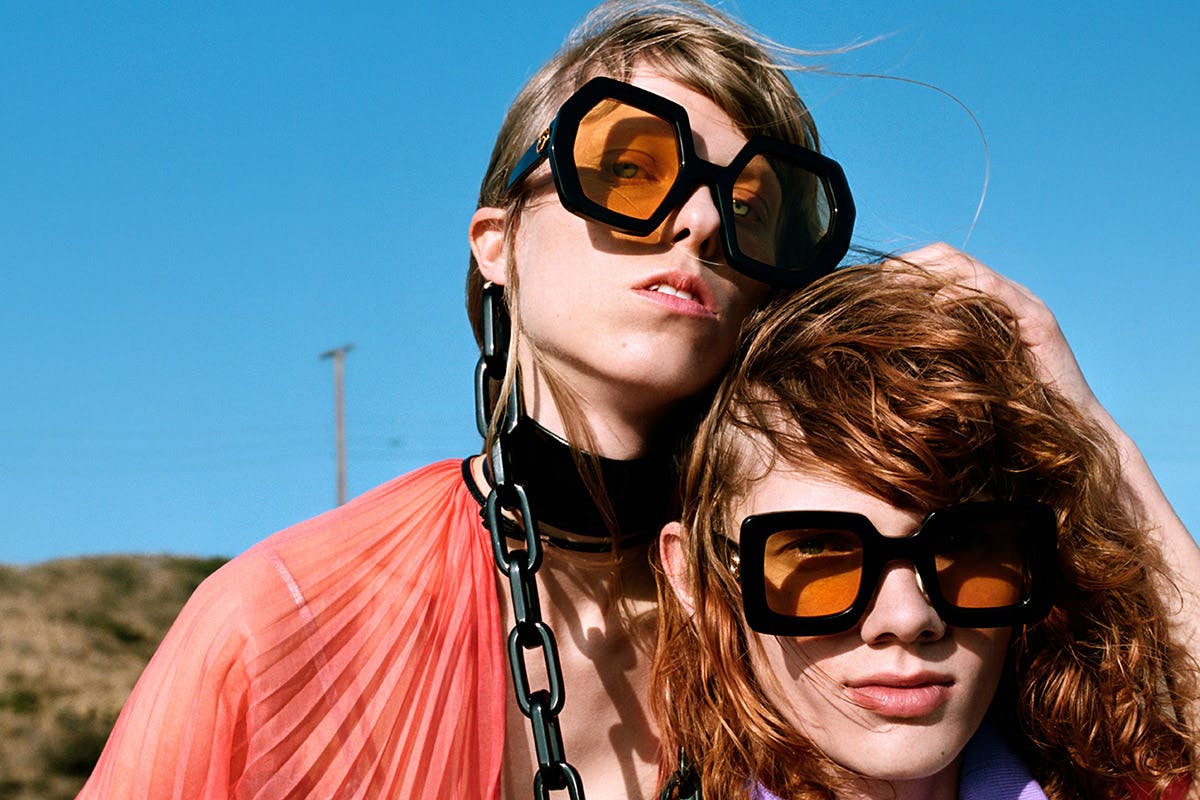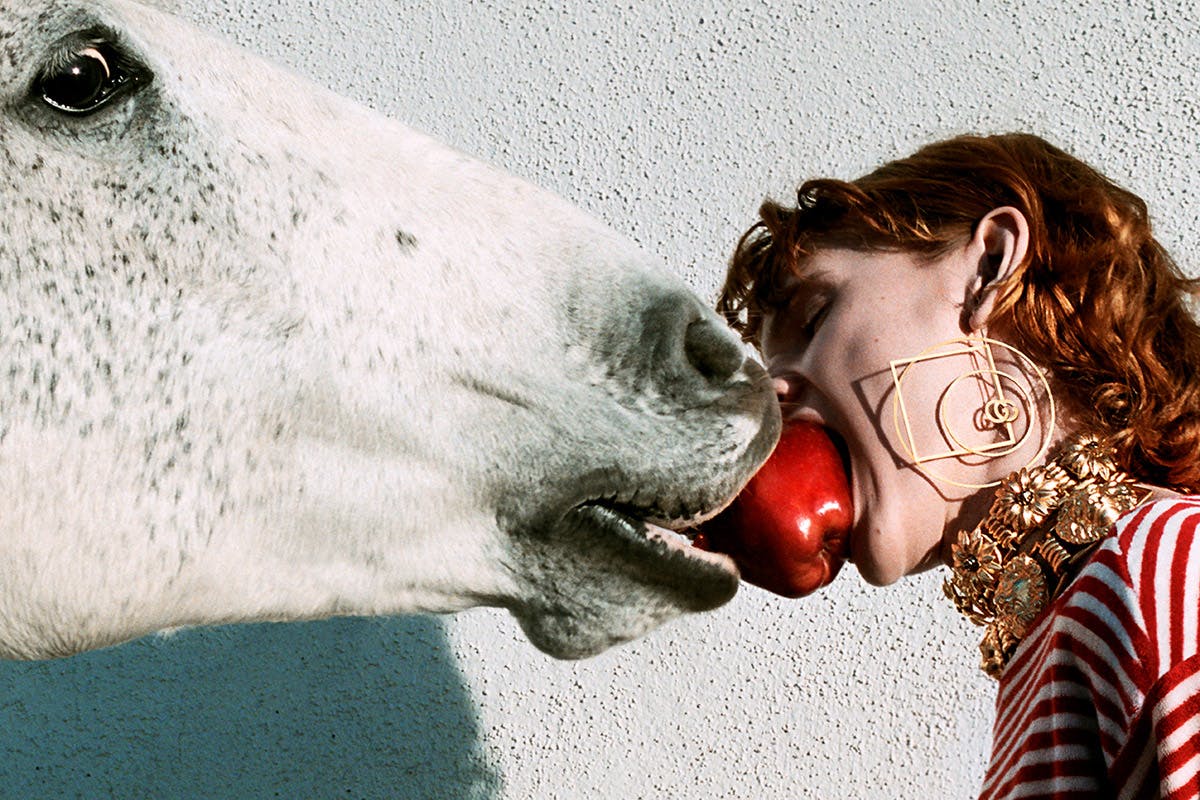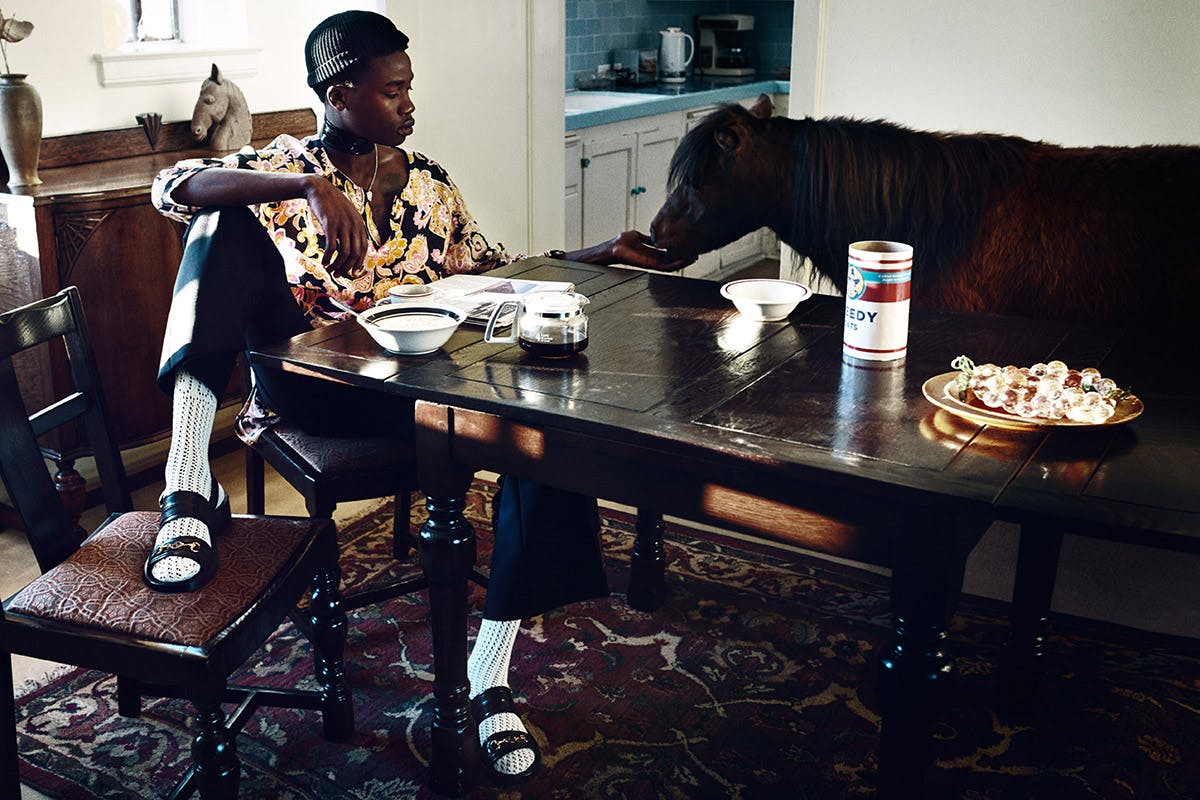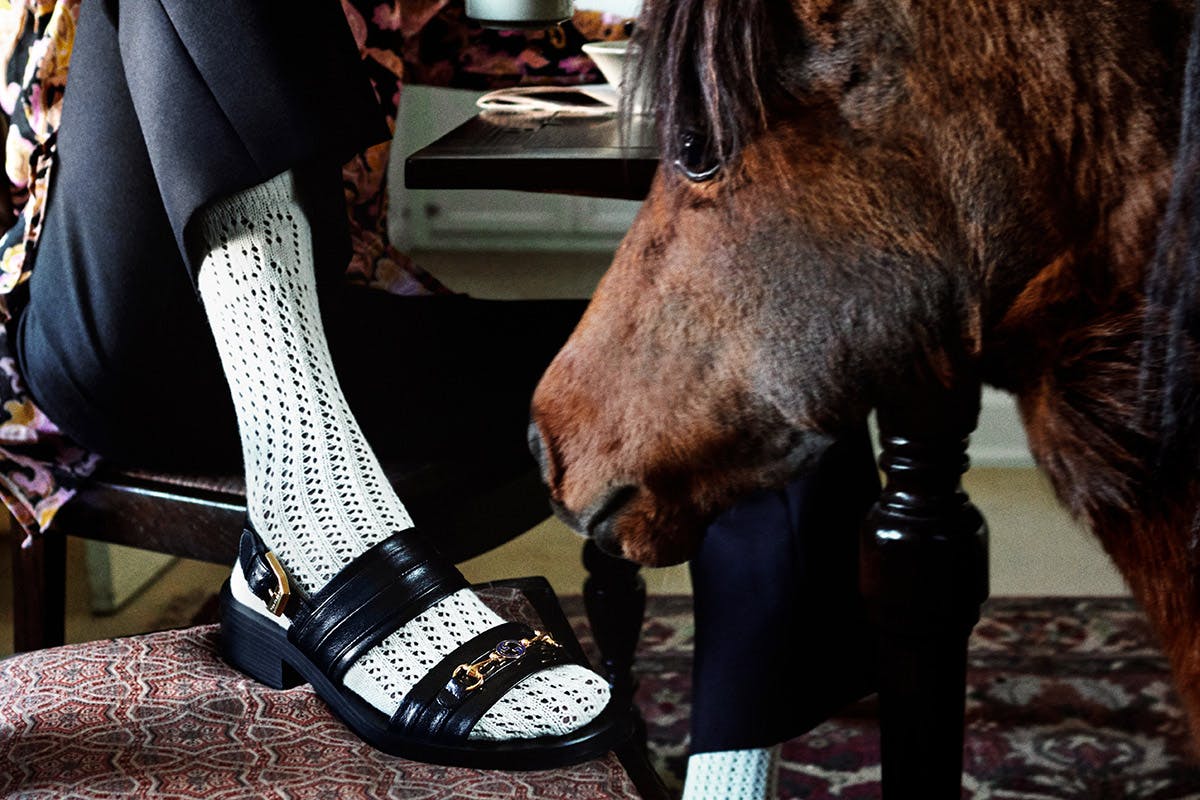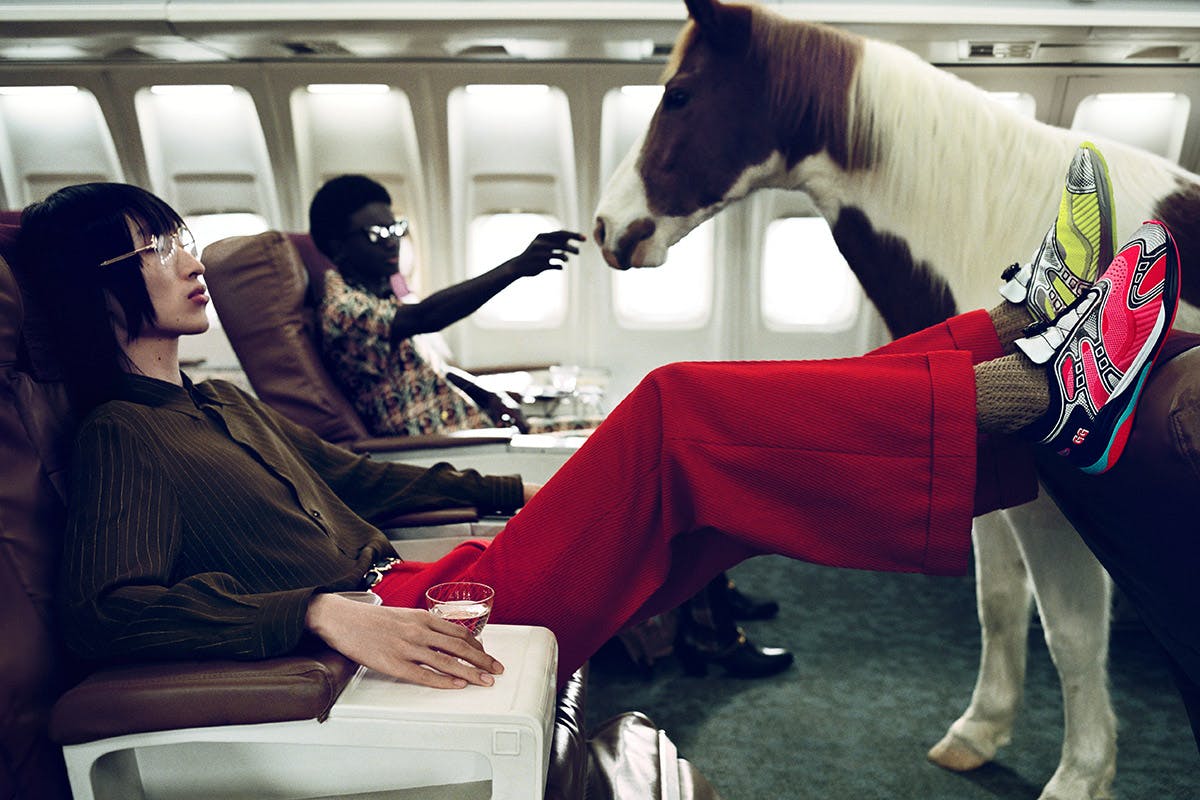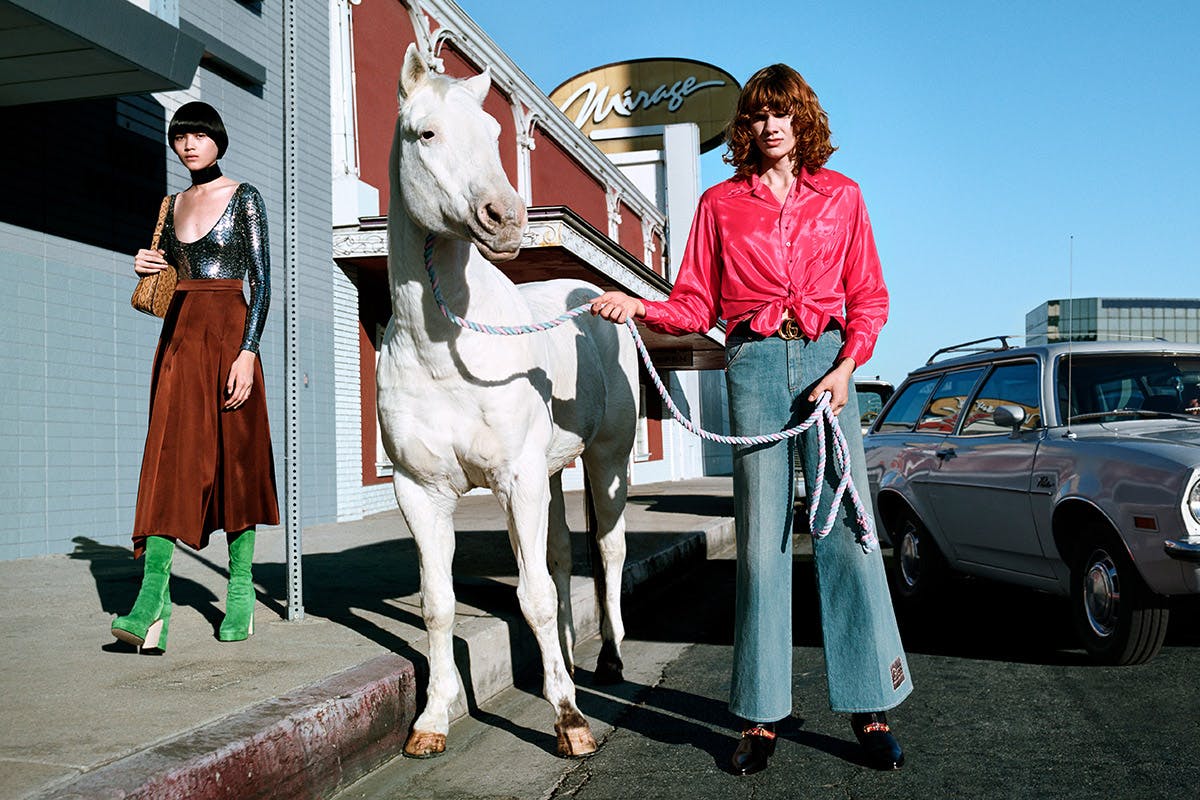 Creative director Alessandro Michele continues to push boundaries during his tenure at Gucci, here enlisting a horse as the co-protagonist of the house's new Spring/Summer 2020 advertising campaign. Michele tapped director Yorgos Lanthimos to photograph and direct the intriguing project.
The imagery finds this group of horses alongside the remaining protagonists on the beach, in the kitchen, at the car wash, and in a traffic jam. Whether getting a snack, swimming in the pool, or washing shoes at the car wash, the horse is always there to share moments with its companion.
According to Gucci, the SS20 campaign is "an exercise in warm-hearted ambiguity, an act of everyday surrealism, a celebration of the paradoxical." One can't help but draw a parallel between the project and Yorgos Lanthimos' 2015 film, The Lobster, in which single men and women who are unable to find a mate and are turned into their favorite animal.
Just as truth and style are in the eye of the beholder, there is no one correct way to interpret Gucci's SS20 advertising campaign, and that is exactly the point, says the fashion house.