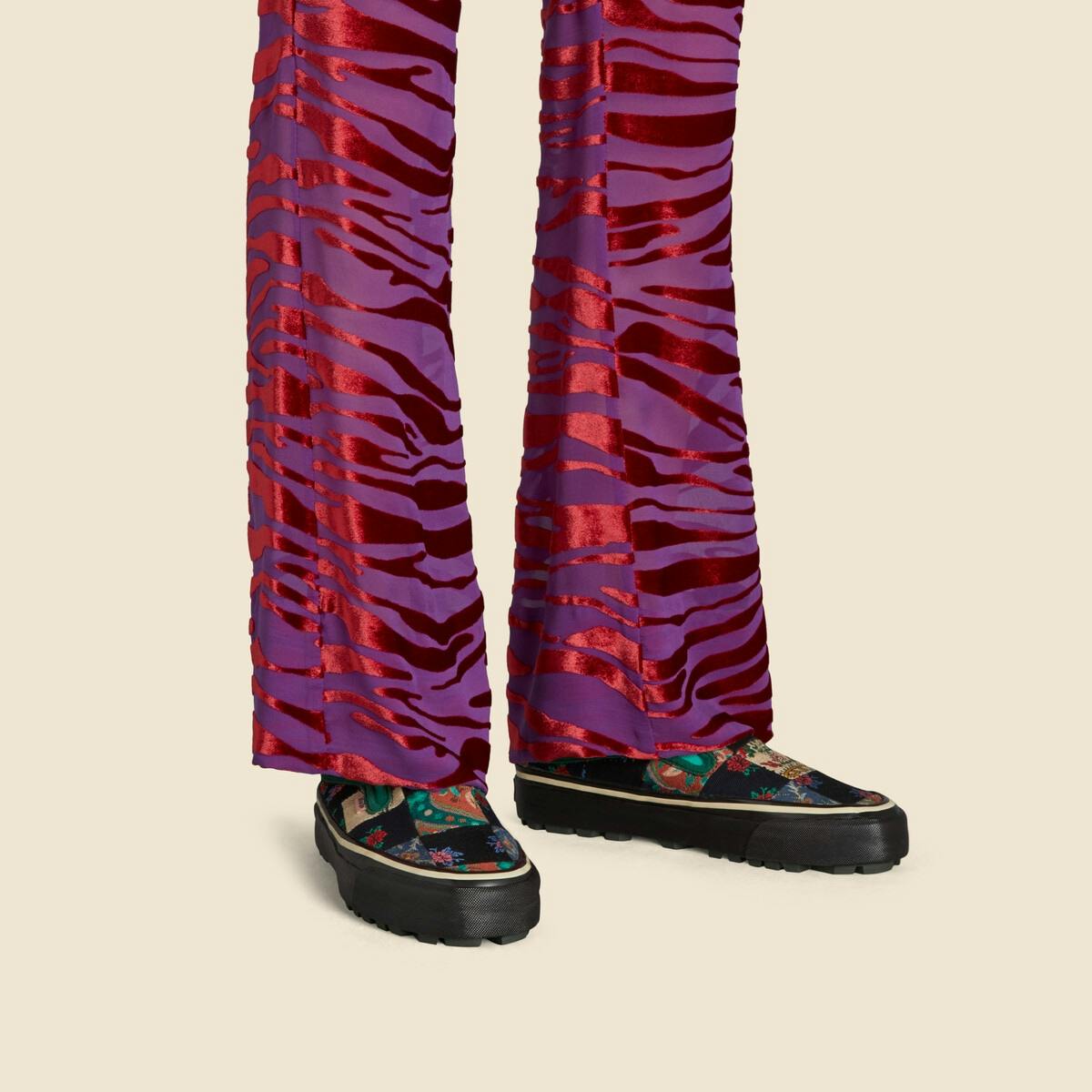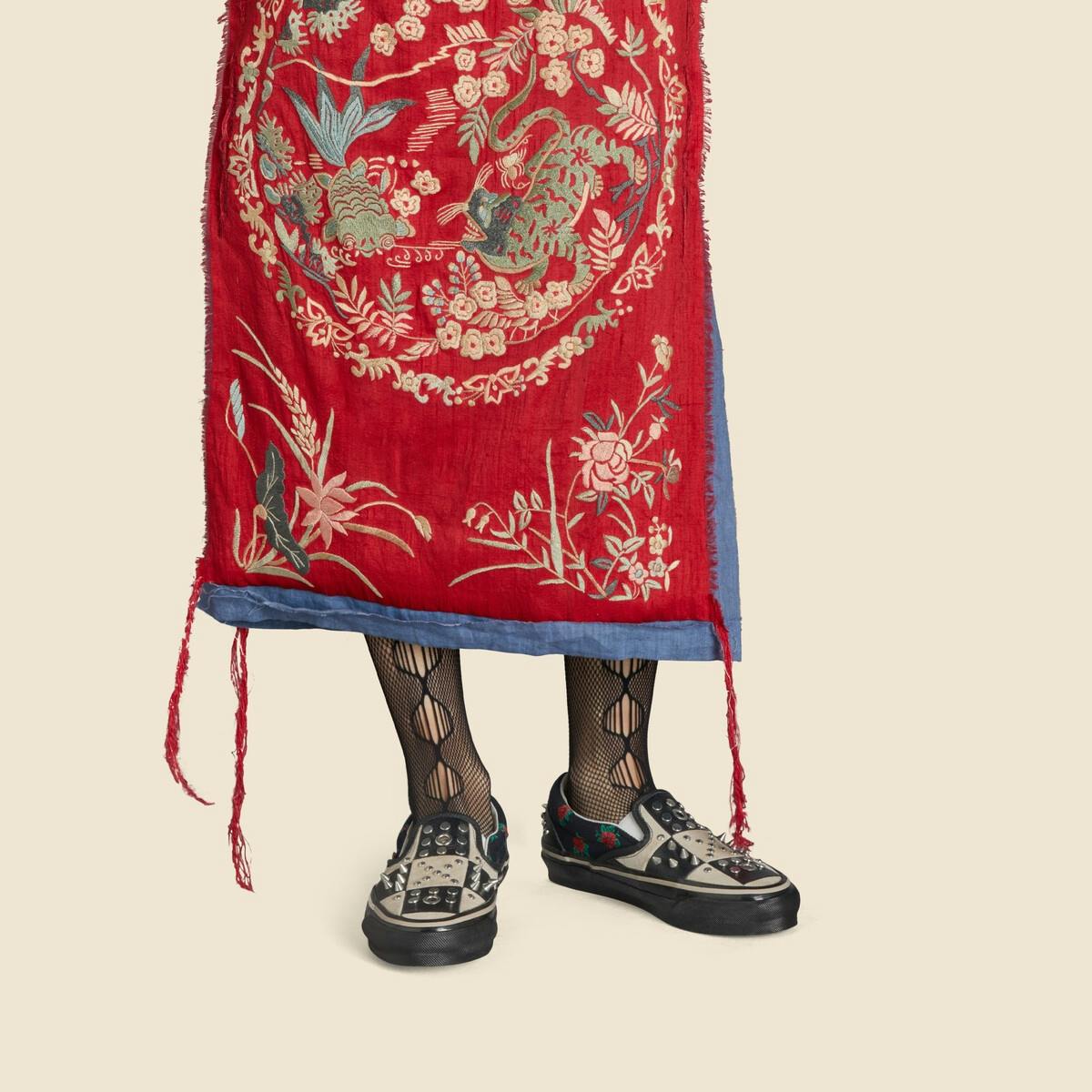 Gucci and Vans just dropped a collaboration that's actually fairly affordable, all things considered. Is it bizarro world? Nope, just Gucci Vault Continuum.
The Gucci x Vans collab comprises five unique styles sold through the Gucci Vault's website — a Guccified Old Skool, OG Mule, and three Slip-Ons. Each is described as unisex but there's only smaller sizes available (read: US 6-10, with a few 11s in there) though Gucci Vault Continuum isn't a collection of singularly womenswear pieces.
So, beyond the shock that Gucci is dropping a Vans collab, the other big surprise is that Gucci's Vans sneakers are remarkably affordable. Well, given Gucci's typical sneaker prices, I'd say I'm pleasantly taken aback that one of the world's biggest luxury houses has dished a pretty attainable footwear collaboration.
The most affordable option, the Gucci x Vans Mule, is a mere $290 while the priciest pair, Gucci's patchworked and metal-studded Old Skool, is only $380.
Sure, that's a lotta dough for a pair of Vans but these are no ordinary Vans shoes: they've got the Gucci touch.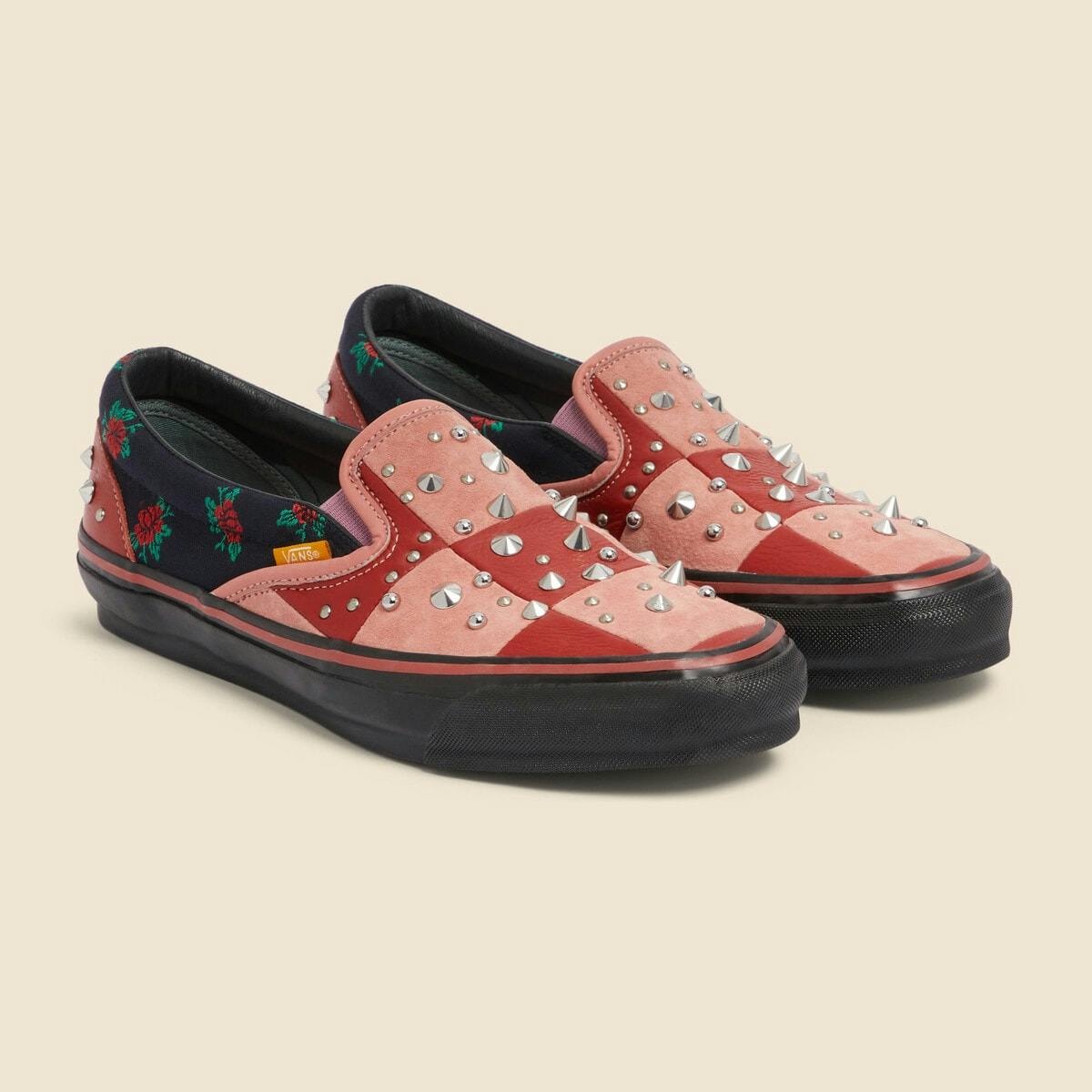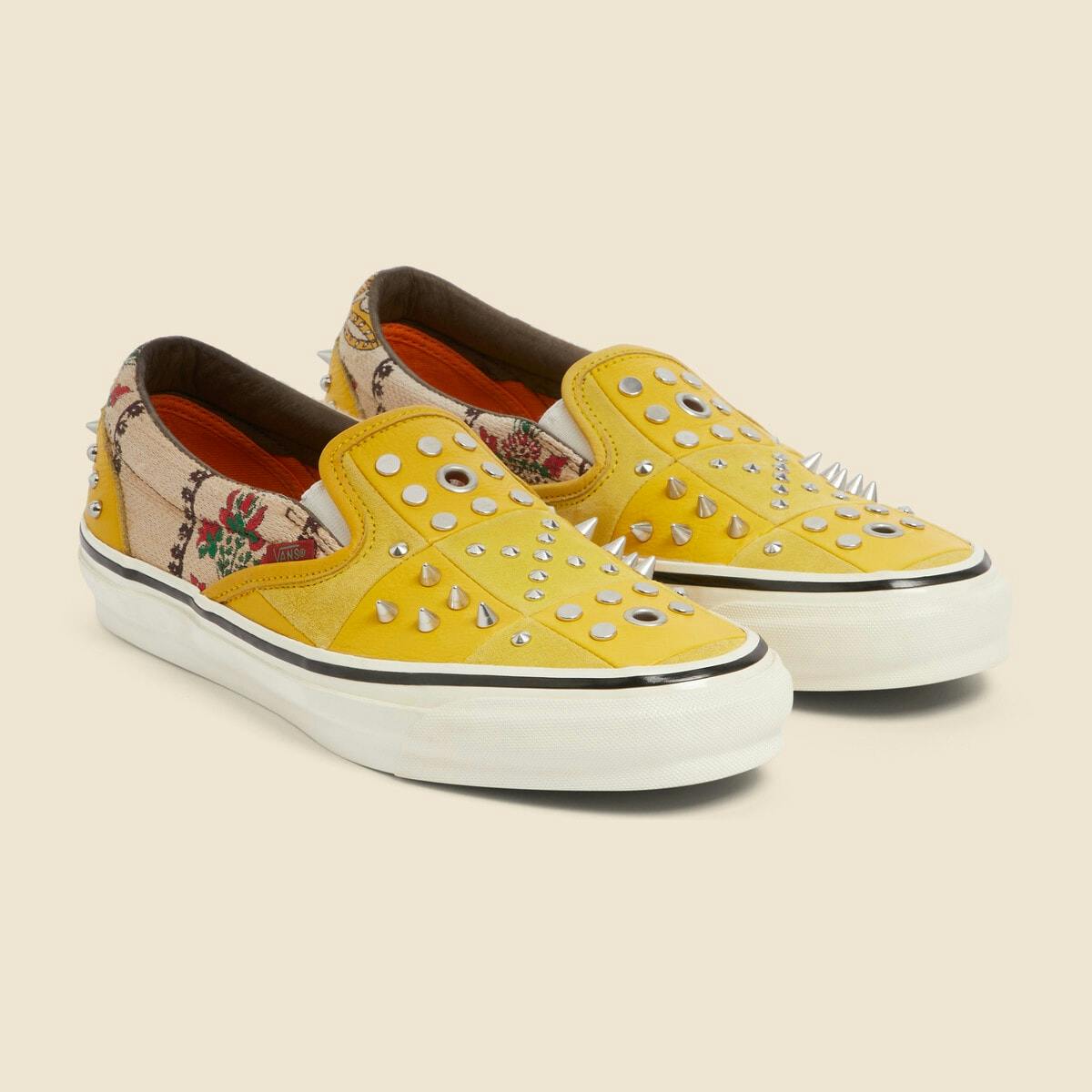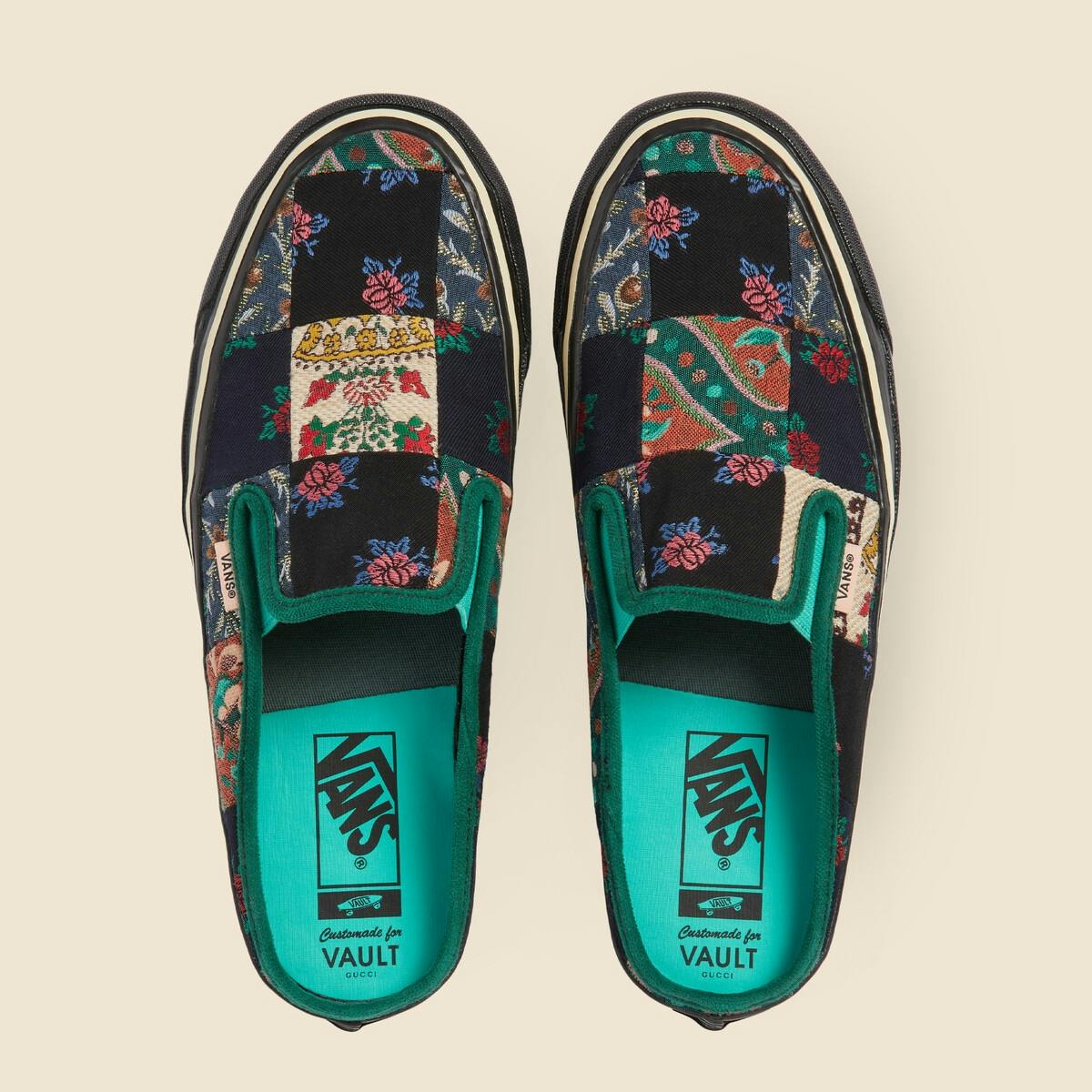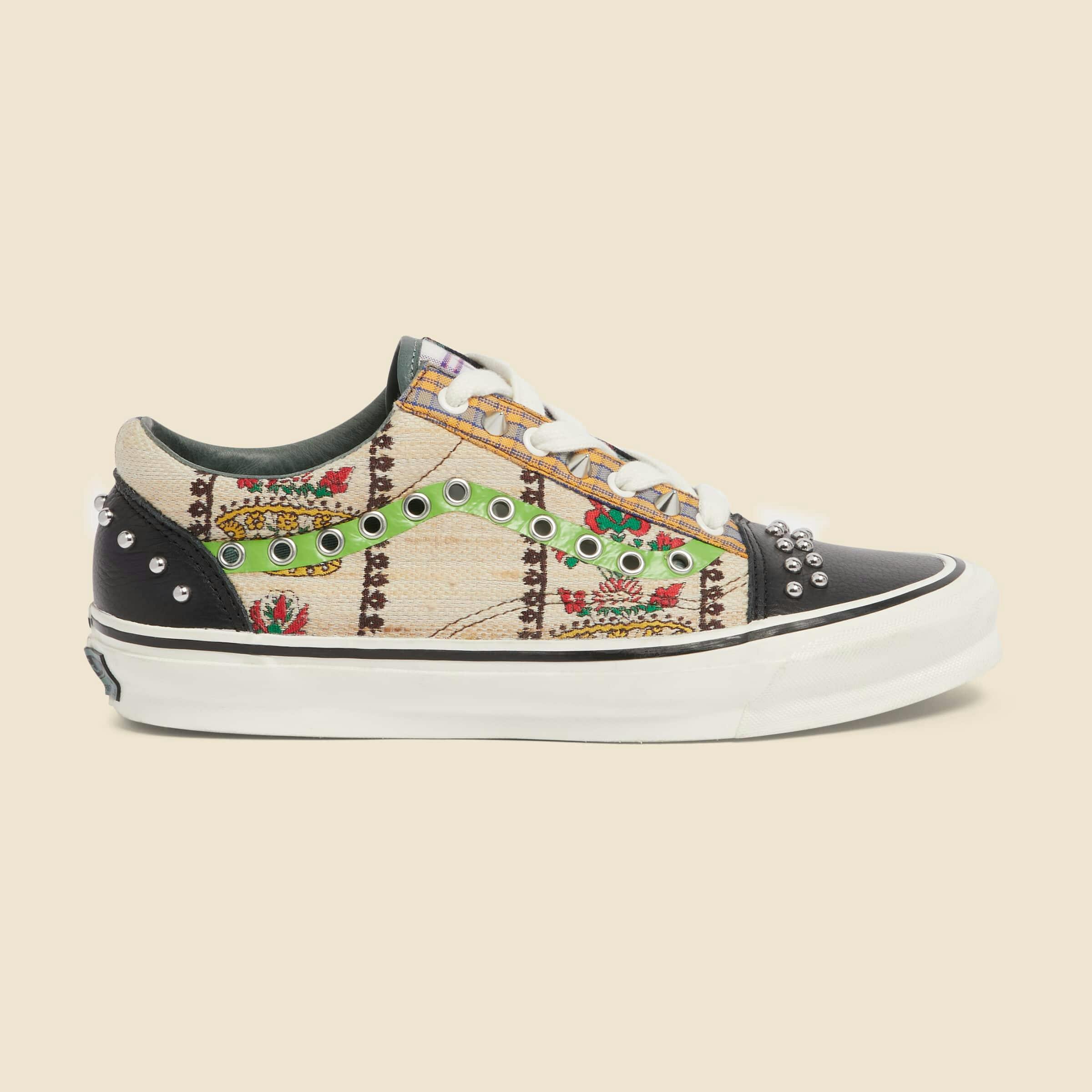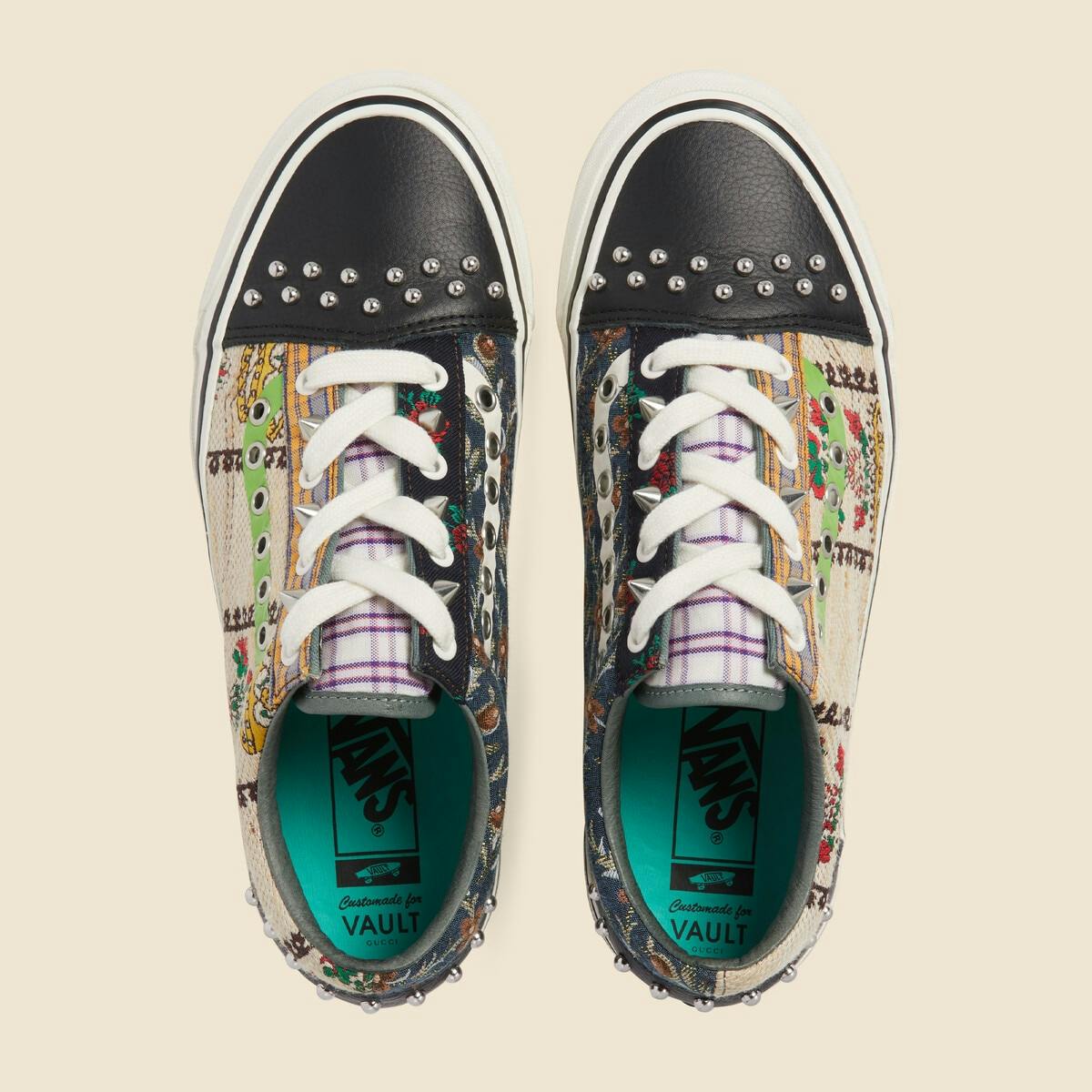 Like the surprise Gucci x Dickies collab that dropped last year, the Gucci x Vans footwear collection is replete with metal studs, rivets, and similar accoutrement.
Whereas the Dickies stuff was all priced well above four figures, though, the Gucci x Vans line is significantly less painful to the wallet. It coulda been worse!
Unlike the Dickies collab, Gucci's Vans also sport spiffy patchwork textiles atop their black midsoles, making for some nice, striking takes on some still-quite-wearable sneakers.
It's just another feather in Gucci Vault's already well-coiffed cap, as the relatively quiet Gucci sub-label has been responsible for some of the best luxury collaborations of the past couple years (no Gucci Birkenstocks, though, sadly).
Gucci Vault Continuum is a far-reaching collaborative effort that brings in all manner of past collaborators and peers for a capsule of special one-off goods made of "deadstock fabrics and past-season pieces," according to Gucci. Of course, it's all exclusively available at Gucci Vault — where else!?
These partners include runway designers like Collina Strada and EGONLAB, customizers like DRx Romanelli and Proleta Re Art, and heritage brands like Vans and Alpha Industries, making for a pretty comprehensive selection of handsomely upcycled Gucci